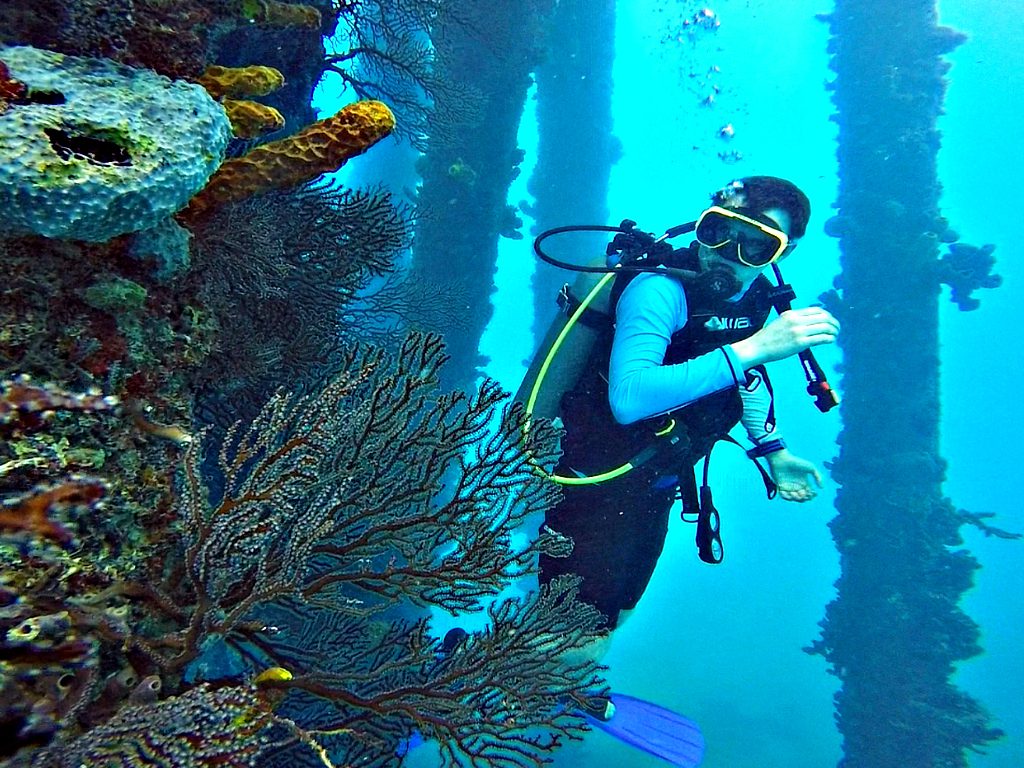 Born and raised in Barbados, PADI® Master Scuba Diver Trainer™, Andre Miller, knows these dive sites like the back of his hand. His very first job was in a dive shop where he learned to dive, sail, and navigate a wide range of vessels. Today, Miller is a Marine Biologist and owner of Barbados Blue where he leads conservation efforts to help protect our ocean planet. Seeking expert advice, we reached out to our AmbassaDiver for a list of the top dive sites in Barbados and this is what he shared:
1.   Carlisle Bay
This is a scuba divers dream. The bay is a shallow dive site that has something for every diver, beginners to advanced. With over 7 shipwrecks, some as old as World War 1 and 2, this artificial reef has become a nursery for fish, turtles, seahorses and all kind of creatures.
2.   Stavronikita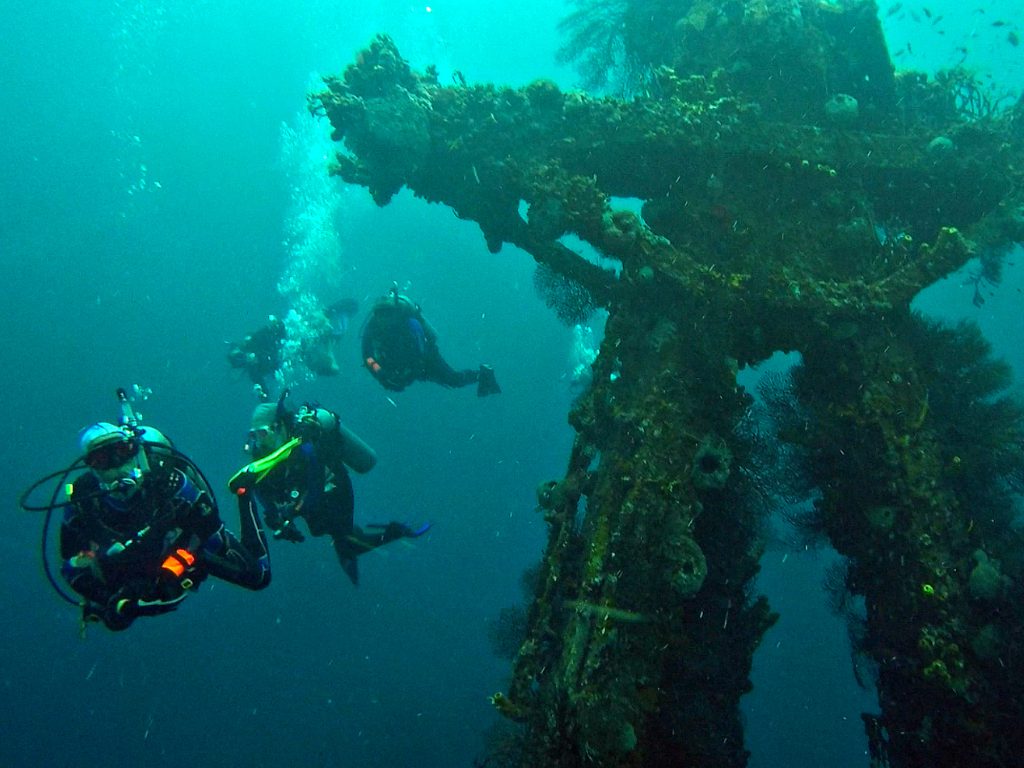 Stavronikita is the largest shipwreck in Barbados. The Stav was towed to Barbados after burning out at sea for 4 days. It sits in 100 – 130ft of water on the west coast and has developed some of the most beautiful coral growth of all our shipwrecks.
3.   The Boot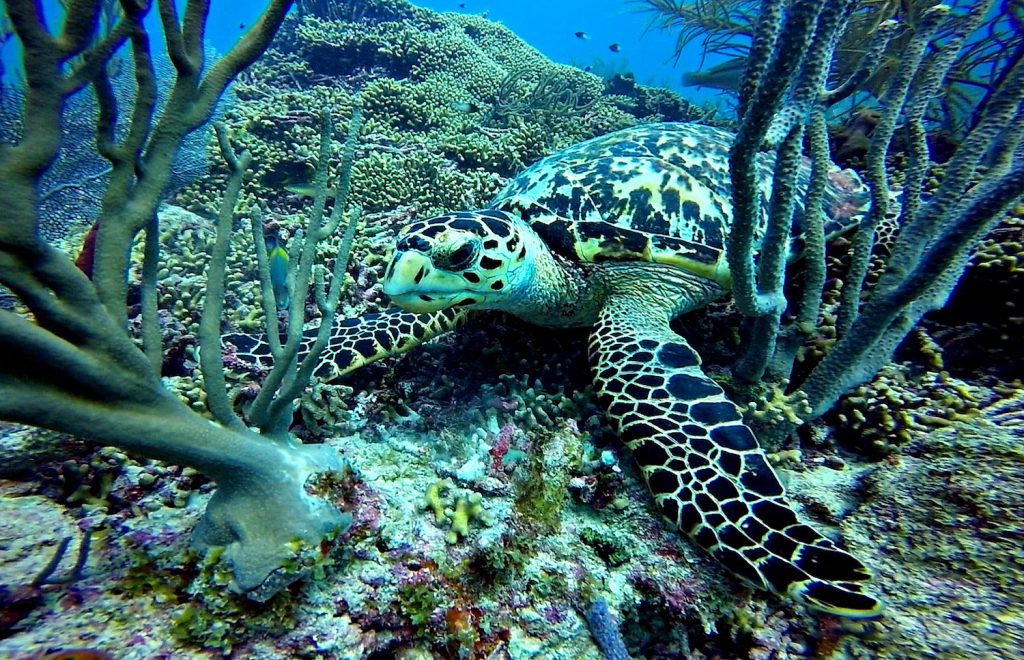 This is a boot shaped, fringing reef about 40-60ft deep. It has a mixture of gorgeous soft and hard coral, and is famous for being a turtle hot spot. On a good day you can find over 10 green and hawksbill turtles during just one dive.
4.   Cement Plant Piers 
Cement Plant Piers is the most popular dive site on the northern coast. The pier has lots of coral growth and gives the effect of tall trees underwater. It is home to many different creatures, and has been known to hold lots of long snout seahorses.
5.   Consett Bay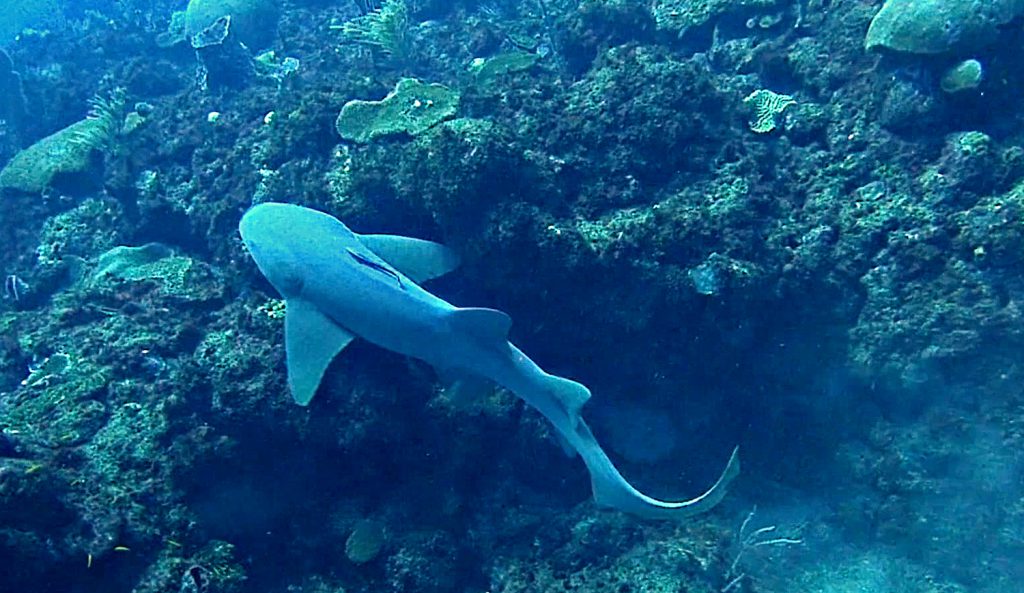 This location can only be dived in the summer when the waters are calm. Few divers are given this privilege, so we are using one day of Dive Fest Barbados to provide an opportunity to dive on the wild side! The east coast of Barbados does not get much diving attention, so we will be bringing lionfish spears as well. The east coast coral formations include lots of hard corals and caverns to peak into. It has also been known for shark sightings!
Watch Andre Miller's My PADI story here to learn more about his conservation efforts on the island and life in Barbados. Looking to plan your next dive trip? Register for the first Dive Fest Barbados on July 5th to July 9th!