The first time I heard about scuba diving in Croatia, it was all about huge shipwrecks and incredible visibility, which is, of course, exciting. However, with such amazing nature above water, I was curious to check if this extended to the underwater world we scuba divers experience in Croatia.
For ten days, I went island hopping between Split and Dubrovnik, with the intention of finding out if there was more to see underwater than shipwrecks. The result surpassed all my expectations.
My two favourite dive sites? Biševo Island and the Pakleni Archipelago.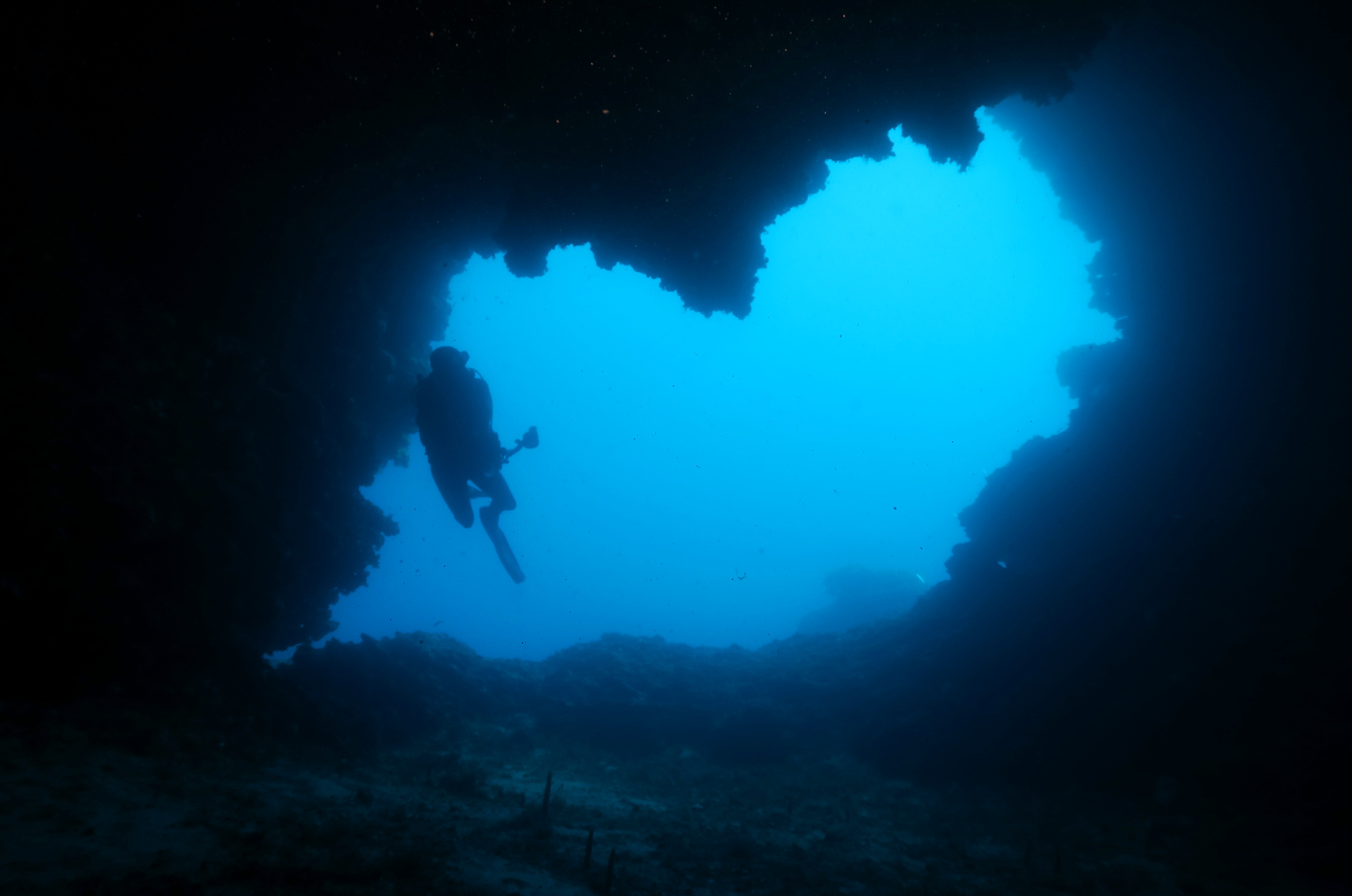 Biševo
The tiny island of Bisevo is far out in the Adriatic Sea and is famous for its Blue Cave, the Modra Špilja. For this reason, Bisevo had been on my scuba diving bucket list for a while so I was hoping to dive the Modra Špilja. What a disappointment then when I learnt that, for a couple of years now, it has been forbidden to scuba dive, free dive or even swim in the Blue Cave.
After diving one of the famous shipwrecks on neighbouring island, Vis Island, where I was staying, I got the opportunity to spend a day scuba diving in Biševo. This way, though I couldn't dive the Blue Cave, I could spend my surface interval doing the boat tour of it at the best time of the day, noon.
That day, I went drift diving along the deep wall of Punta Kobila in the morning, and cavern diving in the afternoon at the Seal Cave or Medvedja Špilja.
The wall of Punta Kobila revealed an abundant population of nudibranchs. I cannot recall seeing so many different species in another place of the Mediterranean Sea. With my dive buddy, we spotted some tricolor doris, hervia, pink flabellina, antiopella and thuridilla, each one more colourful than the last.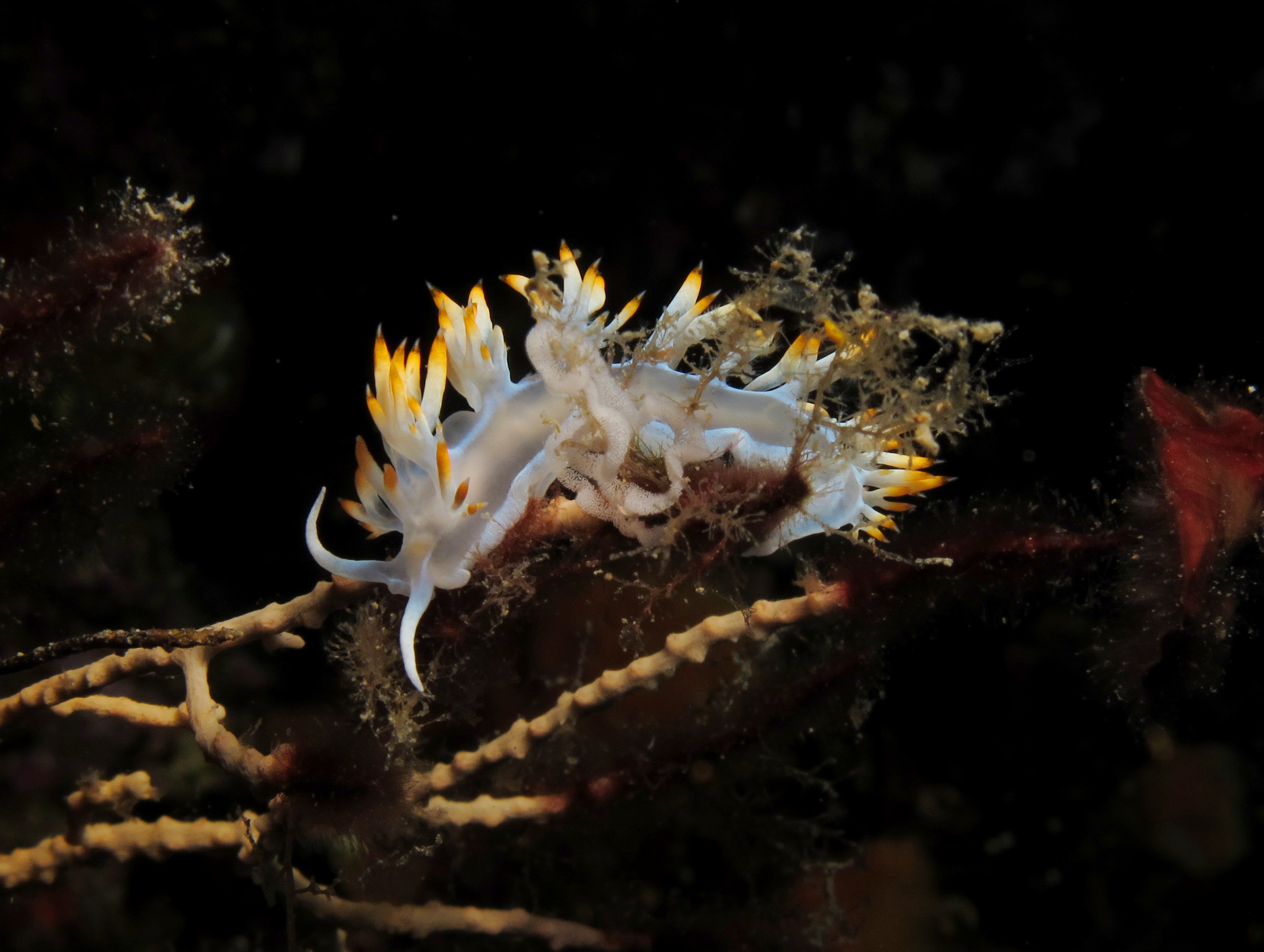 The Pakleni Islands
Pakleni Islands are situated next to one of the most popular beach resort of Southern Croatia, Hvar, and offer incredible dive sites. If you are lucky, you can dive with dolphins and eagle rays there. There were no dolphins the day I dived but I had the luck to spot an eagle ray resting on the sandy bottom at 40m. On the large yellow gorgonians covering the wall I, once again, saw a lot of nudibranch species. This time I also saw something I had never witnessed before: the nudibranchs were laying eggs! It was incredible to see their tiny eggs forming a ribbon.
Overall, thanks to the very efficient and affordable ferries that link Split and Dubrovnik to the islands, it was easy to travel and scuba dive across Southern Croatia. Due to the influx of tourists in July and August, the best time to enjoy the Croatian islands is May/June or September/October. In Spring the water is a cooler 14/16°C so I would suggest getting a Dry Suit Diver specialty for that. In autumn you can enjoy warmer water with temperatures around 20/22°C and better visibility. Due to the depths of many dive sites in Croatia, it is a good idea to be PADI Advanced Open Water diver certified with a Deep Diver specialty, but why not get the training there?
[box type="info" style="rounded"]
Recommended Training
– Take the
PADI Deep Diver
and
PADI Wreck Diver
courses for diving on the deeper wrecks. The
PADI Digital Underwater Photographer
course is always a good choice to record your adventures. If this article has whet your appetite for diving in Croatia, check out our Vacation Spotlight page
here
[/box]
---
Author Bio
Florine
Florine is a Divemaster and a Dive Travel blogger at World Adventure Divers. She dives in tropical to extreme cold waters, selecting her destinations when both adventure diving and cultural discoveries are part of the journey, and showing you how to do it without breaking the bank.