From the very first time I heard about the PADI Women's Dive Day, I wanted to participate. Due to my hectic agenda, I couldn't so far. It wasn't until this year, while on a sunny Bastille Day holiday in the beautiful French Riviera, I could finally join the event organised by Diamond Diving in Golfe Juan.
At the welcome coffee, a piece of cake in hand, it was a pleasure to meet up with the six other ladies joining the morning dive. They were either local divers or came from other European countries such as the UK, Germany and Sweden. Everyone seemed so delighted to be there. I asked everyone their reason for joining. "For once, I'm not going to be the only girl on the boat". "I wish I could find more easily another female buddy to go diving with so I could dive more often". "It opens up opportunities".  Indeed, with just a bit more of 35% of scuba divers being women, there is still a long way to go before boarding an equally mixed gender boat on each dive.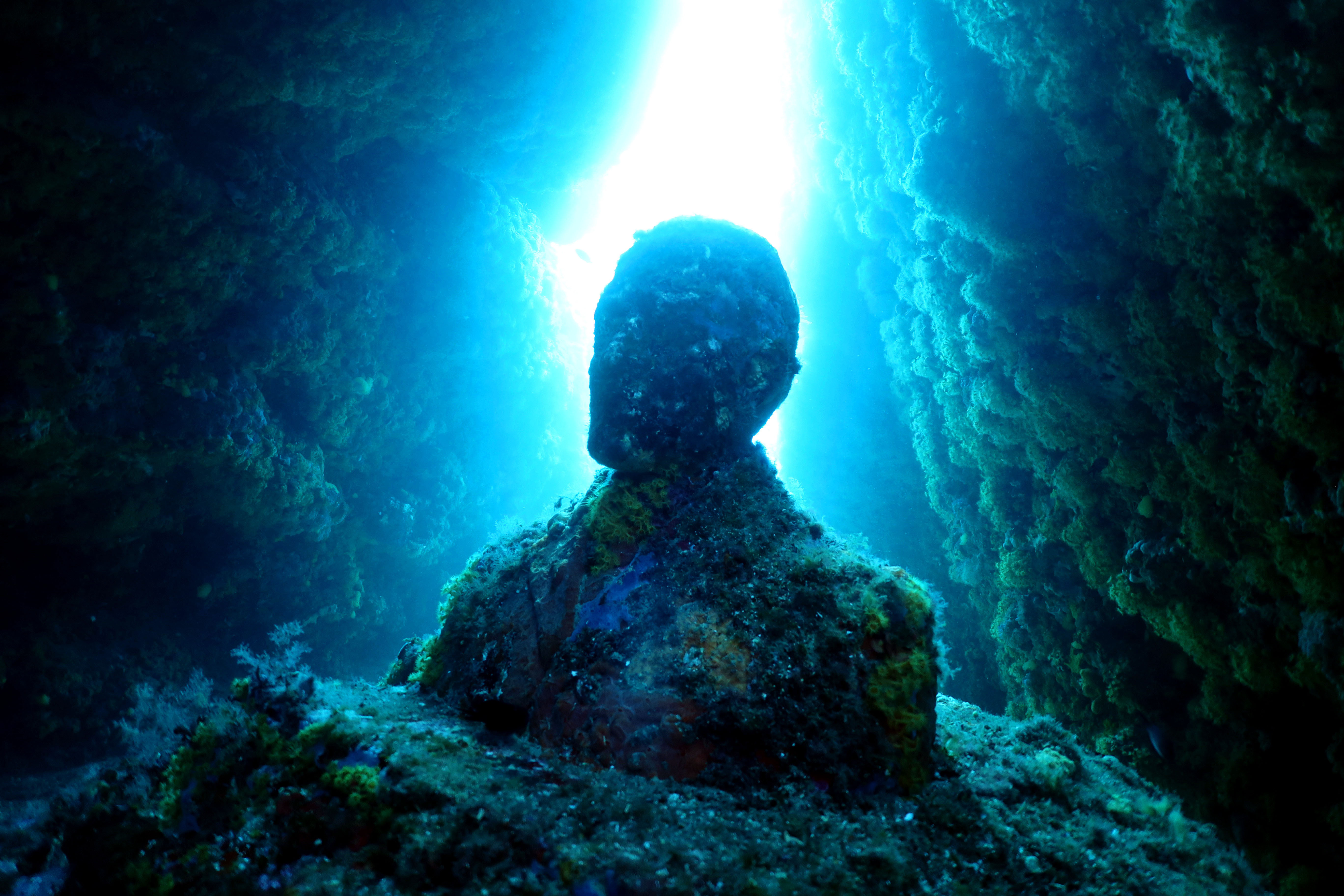 Our morning dive was at "Miro's Cave" (max depth 25 m), near La Fourmigue lighthouse, in the bay of Golfe Juan. The site was named after the famous Spanish artist as, originally, it was one of his sculptures that resided inside the cavern. Unfortunately, it was stolen, and now it's a statue of the Commander Yves Le Prieur, a French Navy officer who invented the first open circuit underwater breathing apparatus, quite a strong symbol for our event!
For 50 minutes in a 24°C water, my buddy and I, both being into underwater photography, dived between rocks, seagrass and caverns to find scorpion fish, moray eels, octopus, nudibranchs and even a giant torpedo ray! Miro's Cave itself was a fantastic subject to photograph thanks to the statue itself, the bright blue light in the background and the thick layer of bright yellow encrusting anemones covering the walls of the cave.
After we rinsed our equipment and left our wetsuits to drip-dry, we decided to go for lunch together to debrief this exciting dive. My buddy and I were quite proud of the torpedo ray and the rest of the group told us about the big school of barracudas they saw. While enjoying a Mediterranean lunch, the discussion quickly switched to scuba diving training tips. We talked about all our favourite specialties: Deep Diver, Dry Suit Diver and nitrox were among the most popular. We also shared information about the best diving sites in France. We ended up adding each other on social media, making the promise of going diving together again in the fabulous marine protected area of Port-Cros and Porquerolles. I guess our lunch time summed up well the point of the event: networking, sharing, inspiring.
---
Author Bio
Florine
Florine is a PADI Divemaster and a Dive Travel blogger at World Adventure Divers. She dives in tropical to extreme cold waters, selecting her destinations when both adventure diving and cultural discoveries are part of the journey, and showing you how to do it without breaking the bank.