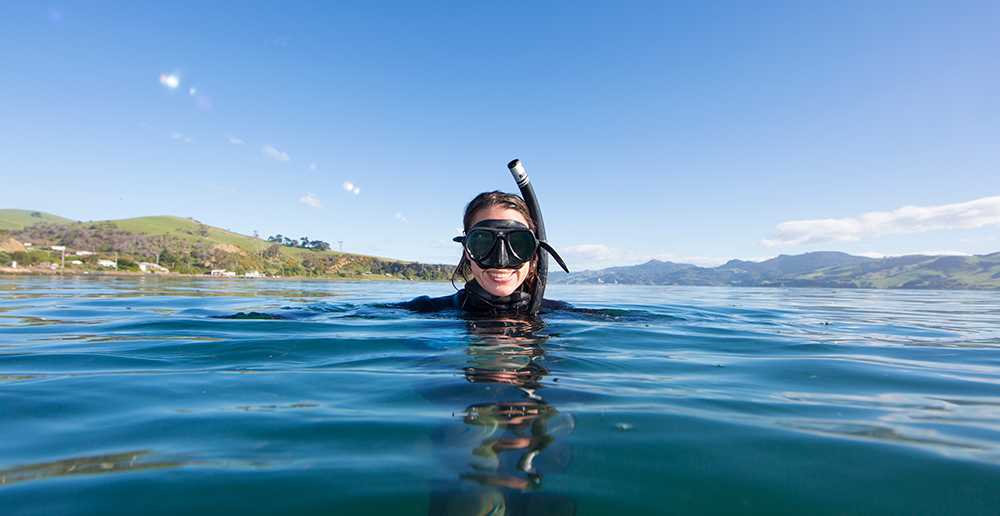 Photos supplied by Virginia Watson
When you think of New Zealand, you might not think of scuba diving – but you should. New Zealand is home to some incredible dive sites and stunning marine life. As a PADI Instructor with Dive Otago, Virginia Watson gets to call these amazing dive sites her office.
We asked her a few questions about what My PADI means to her and why being a PADI Instructor in New Zealand is so great.
How did you first start exploring the underwater world?
Both my parents were divers so they would often come home with amazing stories about the dives they'd been on here in New Zealand and overseas. I first started exploring the underwater world in rock pools around Dunedin and through underwater photos and magazines my parents had at home. My father is a dive instructor, so he taught me to dive when I was 12 years old. I remember hiding my PADI Open Water Diver manual amongst my school books and reading it in class in anticipation of my birthday.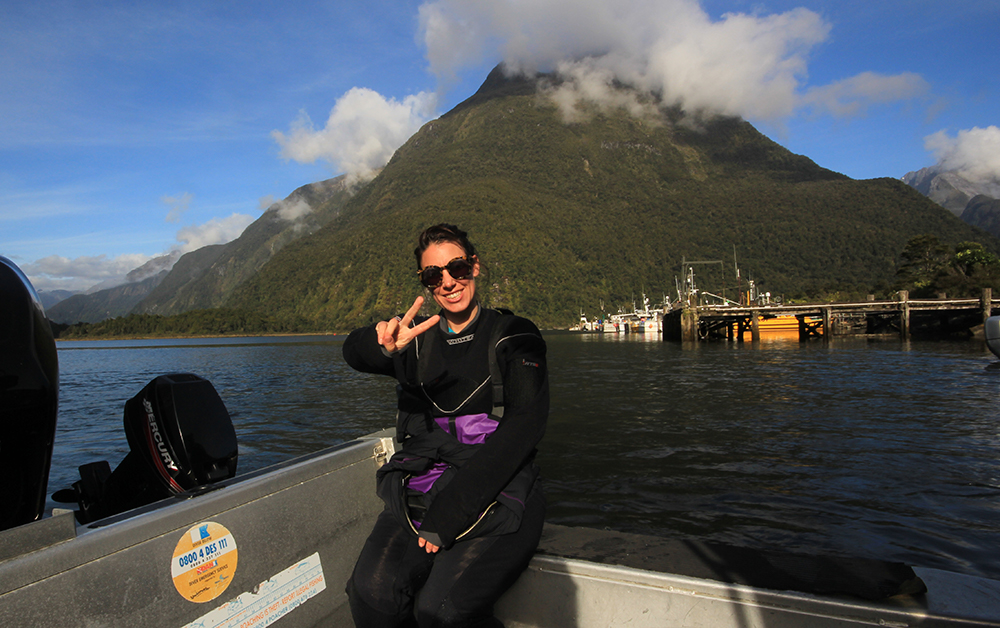 How has being a PADI Diver changed your life?
It has definitely given me a deeper connection with the environment around me. When you're underwater, slowly getting swayed side to side with all of the plant and fish life it is hard not to feel in some way more connected.
Tell us about some of your favourite diving moments.
My favourite diving moments have been really diverse. There is the big stuff, like swimming with grey nurse sharks off the east coast of Australia, watching a pair of the world's rarest sea lions play fighting or swimming through a Japanese submarine in the Solomon Islands – then there is the really little beautiful stuff, like watching bubbles dance under the ice while ice diving in Queenstown or looking at a small piece of wreck encrusted with hundreds of tiny anemones and sponges.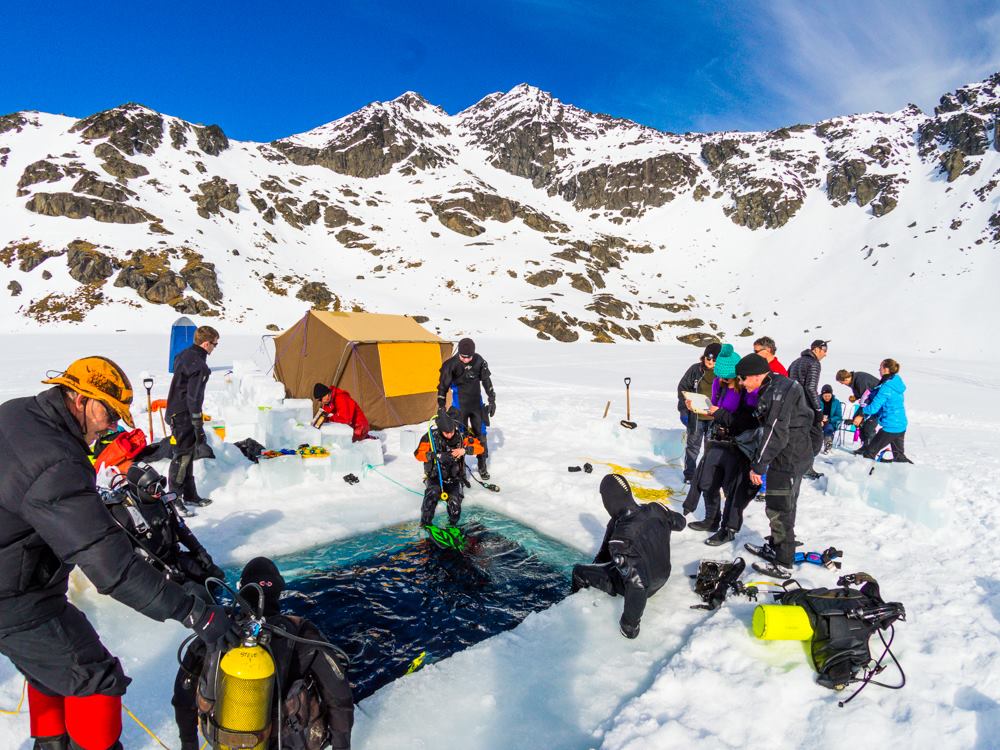 For those who haven't considered New Zealand as a diving destination – what would you say to persuade them otherwise?
If you are after a bit more than just reef diving then the diversity of New Zealand's diving will not disappoint. We have amazing caves, pinnacles, wrecks, walls and kelp forests for the adventurous diver. Destinations like Fiordland National Park on the South Island offer breathtaking scenery above and below the waterline.
What's the best thing you've learnt as a diver?
One of the best things I've learnt as a diver is that when something doesn't go quite right, if you just slow down your breathing and work through a problem slowly then everything will be alright.
Is there someone who has really encouraged and supported your journey to becoming a PADI Instructor?
My whole family has helped me immensely! As a mother, I've needed a lot of support from my partner and my parents as well. It definitely takes a village to raise a dive instructors child but it a great job to have as a mother. I can't wait to show my daughter the underwater world as it really is one of the best gifts.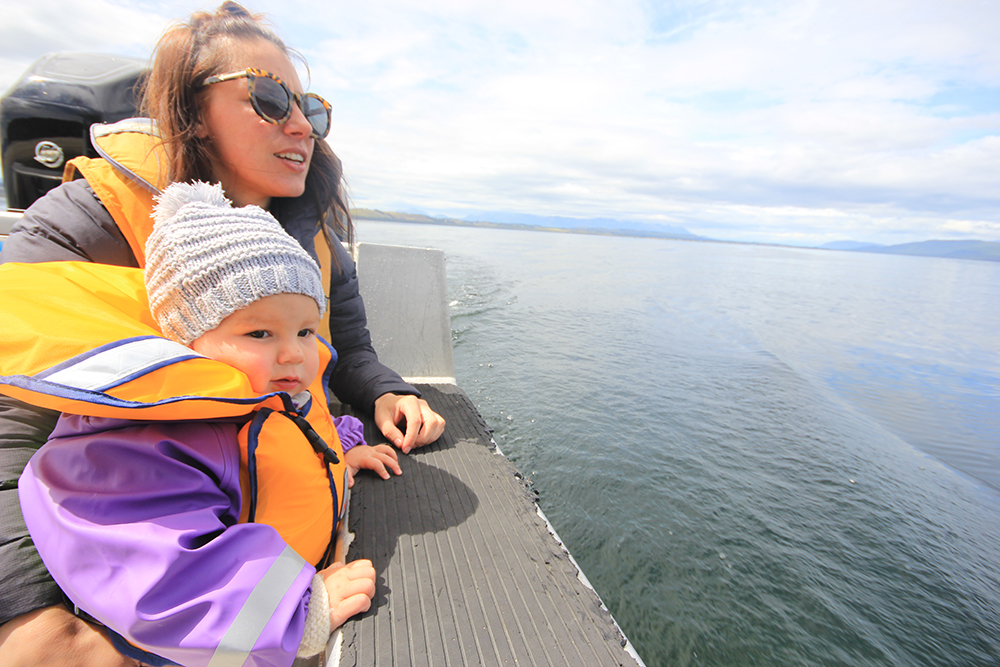 What's your advice to others thinking about becoming a PADI Instructor?
Dream big! Think about where you want to be in 5 years time and work your way into your dream job. So many of our instructor graduates end up doing the most amazing jobs all over the world.
Want to become a PADI Instructor like Virginia? Learn more here.
Find a PADI Dive Shop and start exploring the fascinating dive sites of New Zealand today.