In November 2016, PADI® announced our Four Pillars of Change, to help connect the PADI community to the ocean causes they care about. In line with this we put the call out for our community to tell us about their favorite marine animal OR a marine life encounter they've experienced.
We were overwhelmed by the number of entries! Each one helped bring awareness to wonderful and often vulnerable marine animals and the ocean on which they rely.
We're pleased to announce the following entries as winners of the PADI 4 Marine Animals Contest.
First Place: Claire Jackson
"I checked off a lifelong bucket list item of getting Open Water Scuba certified just 2 weeks ago! On one of my first dives, I met a cute little creature you know as a sea cucumber!!! I know, people don't get as excited for these little ones as they do for turtles & sea horses but let me tell you I was in heaven! Watching this little guy in all his squishy tubular wonder was amazing! Yes he just moved slowly across the ocean floor like an aquatic sloth. But it was very cool! Shout out to the sea cucumber, you may not make the top 10 list in marine life, but you make #1 in my heart!"
Claire has won TUSA HyFlex Switch Fins and a PADI eLearning Gift Voucher. Here's hoping she gets to see many more sea cucumbers in the future!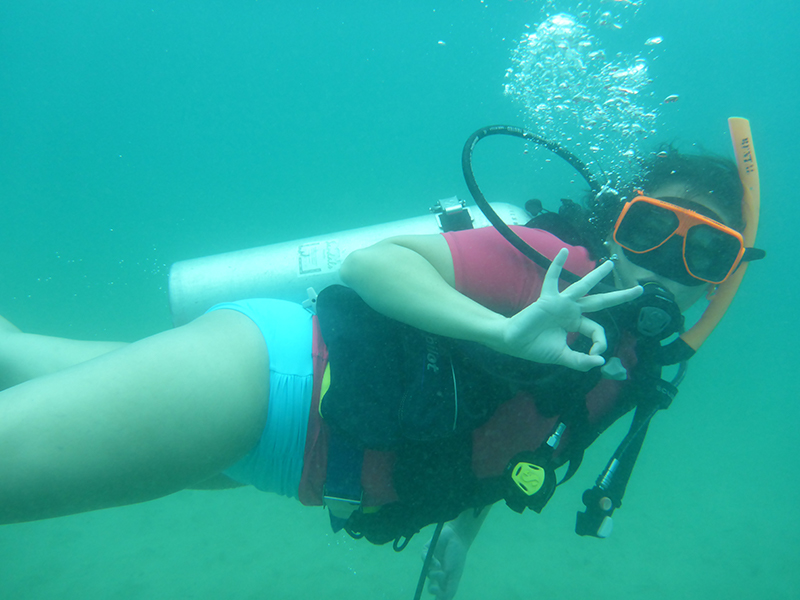 Second Place: Angela Stebbins
"I have always admired dolphins. I was able to become dive certified and attend a Tropical Marine Biology Course two years ago, to help conduct a study of the reef system in Turks & Caicos. After being certified, I was blessed to be able to swim with JoJo, the local iconic dolphin there. JoJo as told, was orphaned by a boating propeller accident when young. He now stays local, often appearing by boats, allowing divers and snorkelers to swim with him. I was approached by JoJo when snorkelling and he swam with me for over an hour, seemingly playing hide and seek under our boat! What a blessing!"
Angela has won herself a TUSA Tina Mask and PADI Swag to go along with it.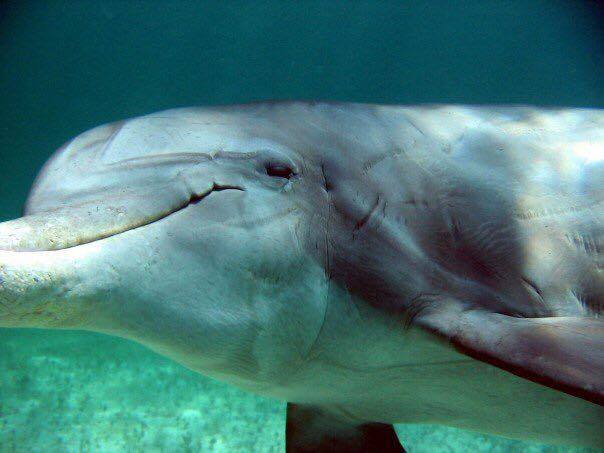 Third Place: Sharene Collett
"To dive with sharks has been my lifelong dream, to swim alongside them and to watch them is amazing. Their size, their strength, their gracefulness, their power is such an adrenaline rush. To know that I am sharing an experience with the oceans' predators and the most misunderstood of all mother nature's marine creatures is inspiring. To know we are at one together and they are allowing me to share their ocean is a joy beyond words. Because of these beautiful creatures, I became a scuba instructor so I can share my dream with others and educate people to help preserve and protect our oceans."
Sharene will be kitted out on her next dive in the PADI Swag she has won.
Thanks to everyone who submitted entries to our PADI 4 Marine Animals contest! Take a look at this blog to learn more about PADI's Four Pillars of Change or visit Project AWARE's website to see how you can help protect our ocean and the marine animals that call it home.