A baby great white shark washed up at Shelly Beach on Sydney's northern beaches yesterday afternoon.
After several failed attempts to return the injured shark to the sea, rescuers moved it to the nearby Fairy Bower ocean pool. The juvenile shark, nicknamed 'Fluffy,' was around 2 metres (9.8 feet) long and was believed to have injured it's mouth.
Video by Alison Hush
Several onlookers described how the shark showed no signs of aggression, simply gliding around the pool it was being monitored in. Others took to social media to share their amazement at the unusual sight.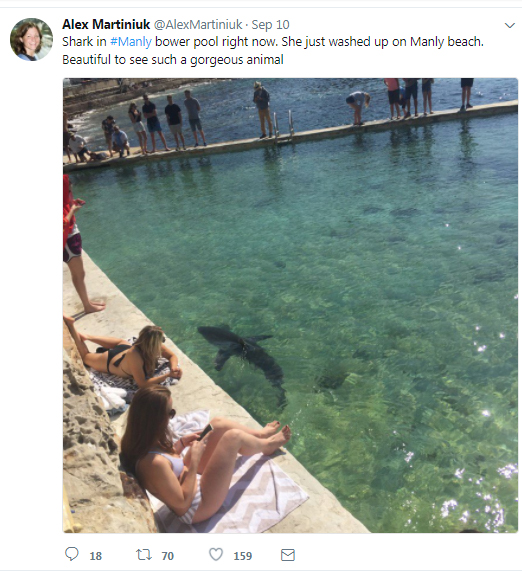 Fluffy was later transferred to nearby Manly Sea Life Sanctuary to be monitored closely overnight and we're happy to announce that he has since been released back into the ocean.
---
Despite many misrepresentations, great white sharks are listed as vulnerable and play an important role in the marine ecosystem. Human activity is one of the major threats to great white sharks – particularly fishing and hunting for their fins and teeth.  
In Australia, these impressive sharks are protected in an attempt to stop the decline of their population. 
To find out how you can help protect sharks, visit the Project AWARE® website.