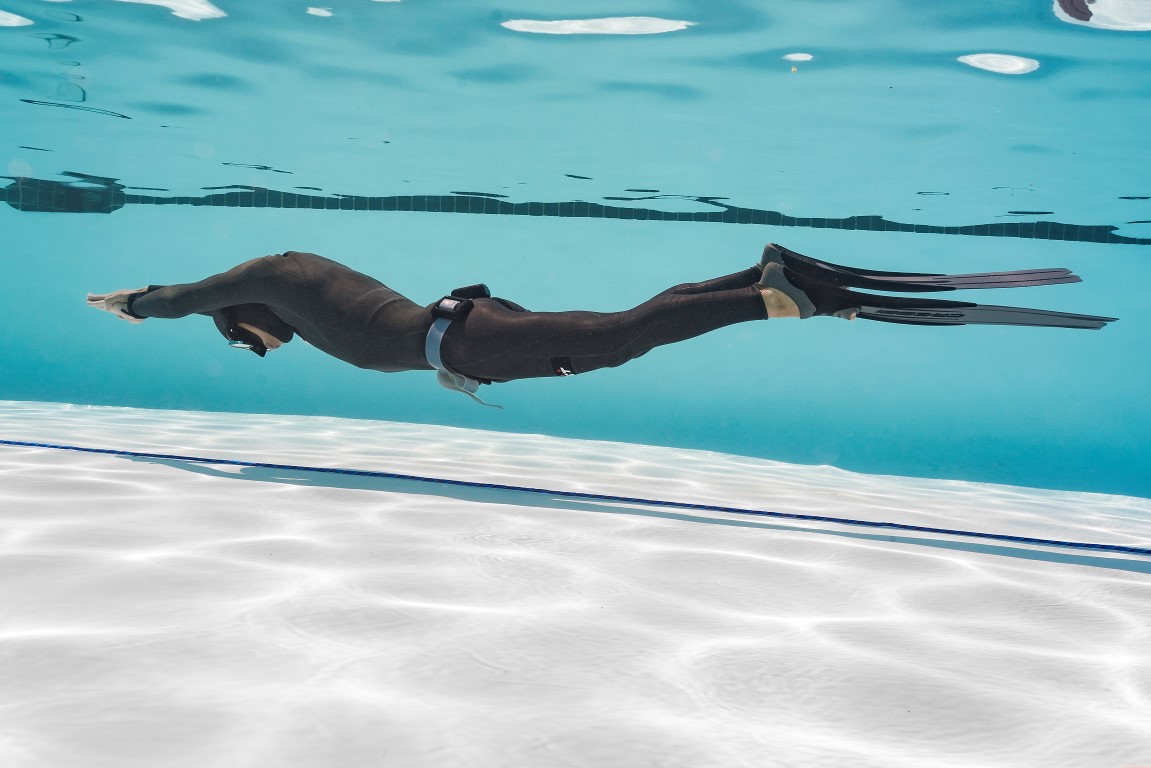 Freediver demonstrates Dynamic With Fin discipline
This weekend, the Splash Freediving New Zealand Pool Nationals 2017 will be held in Auckland. PADI are proud to be a sponsor of the event and to support the growth of freediving not only in New Zealand but around the world.
The event will see some of the sports finest gather to compete across three disciplines: Static, Dynamic With Fins and Dynamic No Fins.
Amongst the competitors will be the current New Zealand National Champion and Pan Pacific Champion Kathryn Nevatt and Danish National DYN Champion, Anette Rafen Otzen.
"Freediving is one of the fastest growing water sports," says Jen Clent, Regional Manager, PADI Asia Pacific.
"As such, it is important to highlight safe diving practices. PADI are thrilled to have the chance to do so as a sponsor of the Freediving NZ Pool Nationals and look forward to educating competitors and the general public about the training and opportunities available through the PADI Freediver program."
You can stay up-to-date on the competition by following PADI on Facebook or Instagram. We will be going live to share with you exclusive interviews and highlights over the three days.
For more competition info, visit the website here.
You can also read more about the PADI Freediver Program here.