Scientist and Shark Week host Dr. Craig O'Connell was once afraid of sharks. But after facing his fears, he was inspired to learn more and educate the world about the true nature of this misunderstood animal.
"When I was younger, I thought diving with sharks would be a death sentence," Craig said. "But after my first snorkeling experience, my world was flipped upside down."
Craig earned his PADI Open Water Diver® certification at the age of 14 in Dutch Springs, USA and his Ph.D. from the University of Massachusetts Dartmouth in 2013. That same year, Craig and his wife, Dr. Nicole O'Connell, established the non-profit O'Seas Conservation Foundation (OCF).
O'Seas Conservation Foundation implements shark conservation strategies to preserve the delicate balance of the world's oceans while integrating hands-on, field-based activities to inspire environmentally-conscious youth. Based in New York, OCF conducts field studies worldwide, but maintains a special focus on the shark, skate and ray fauna in their local waters. OCF is a two-time recipient of the PADI Grant for conservation work in Bimini and also their New York white shark nursery research. Craig described how OCF's missions align with PADI's Marine Animal Protection Pillar:
"Not only do we bring awareness by involving youth and the local community in all of our field research efforts, but we use our scientific findings to either a) implement new conservation engineering technologies or b) aid in the development of management regulations that will maximize species survival," Craig said.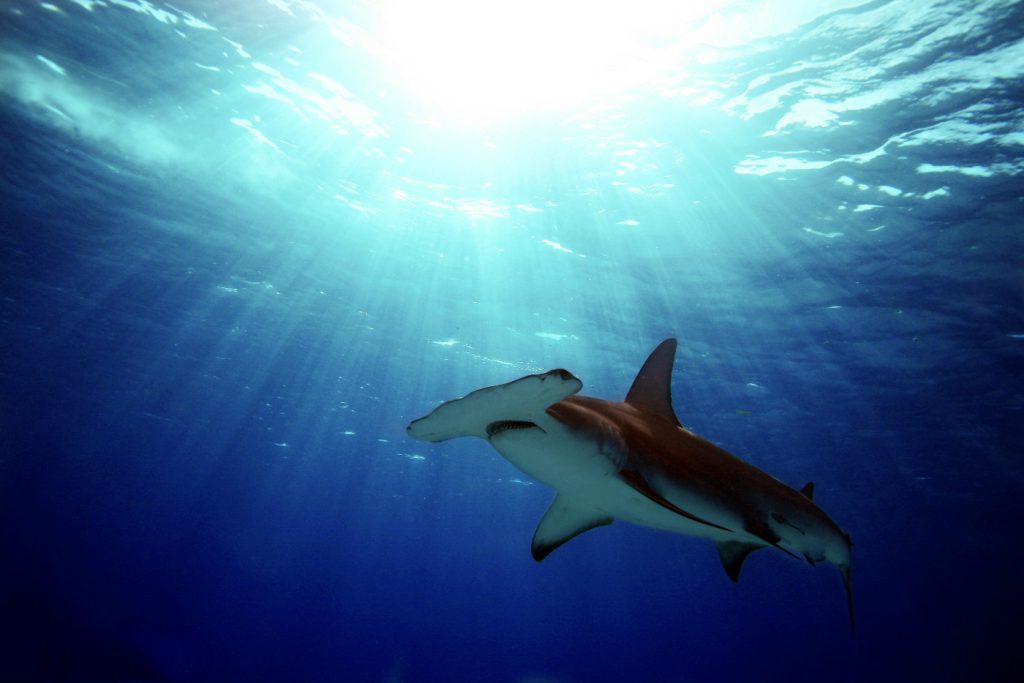 Craig travels the world to study and protect sharks, and he works tirelessly to educate the public – especially young people – about the important role sharks play in the global ecosystem. His passion and charisma eventually landed him a gig with Shark Week, but his journey to get there wasn't easy.
"During my freshman year of college, my Ecology professor told me I didn't have a future in science," Craig said. "Eventually, after endless amounts of work and hundreds of hours diving with sharks, it all came together and I hosted my first episode called 'Shark Island' where I got to investigate a recent surge of negative shark encounters that were occurring in Reunion Island."
Craig says his experience on Shark Week was life-changing. He went on to host six additional Shark Week episodes and more are on the way. He credits passion, hard work and the support of family for his success.
"If I'd listened to [the professor], I wouldn't have obtained my Ph.D., I wouldn't have accomplished my dream of hosting a Shark Week episode, and I wouldn't have this opportunity to be featured by PADI.  It's important for young people to know that if they have a dream, they should never let someone tell them they can't achieve it. Nothing worthwhile ever comes easy, so be persistent, understand you will occasionally fail (but use those failures as motivation to succeed in the future), and NEVER GIVE UP! "
In the next 12 months, OCF hopes to:
– Sponsor five 9th-12th grade students to attend Shark Camp at no charge.
– Support the research of one M.Sc. and one Ph.D. student through use of OCF's research vessel, equipment, and knowledge of Montauk's waterways.
– Publish two papers highlighting recent scientific efforts in Montauk, NY.
– Maintain and study the white shark nursery in Montauk, NY so the population may progress towards a recovered status.
–  Continue surveying the sharks of Montauk, NY and utilize the findings to make educated management decisions for the future health of the local ecosystem.
– Craig is also working on becoming a PADI Divemaster.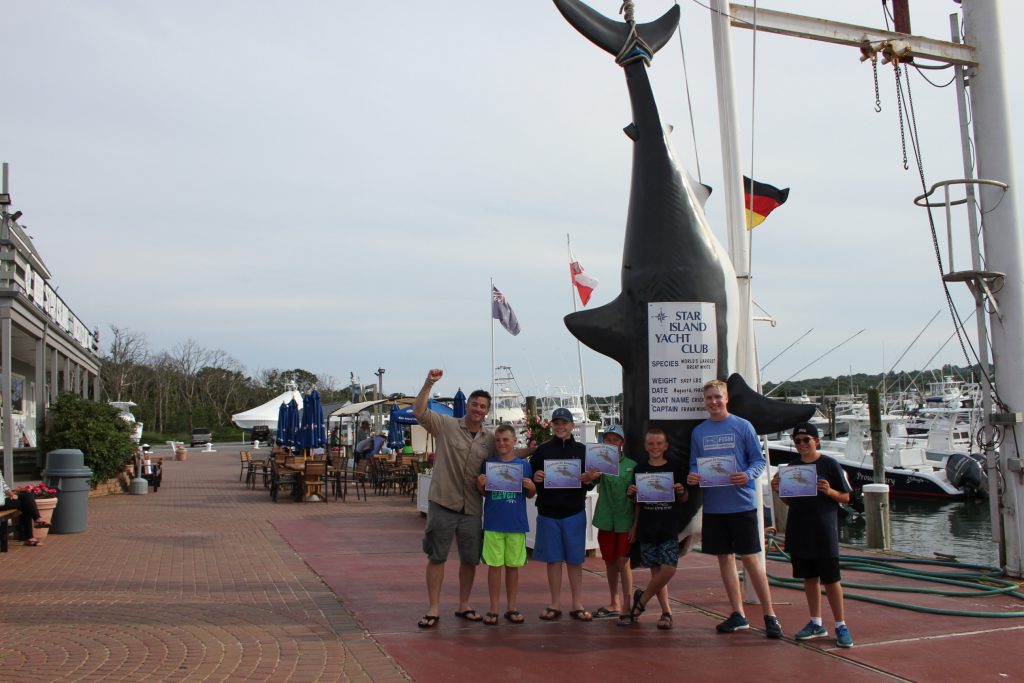 PADI Divers, ocean-lovers and shark enthusiasts can support OCF's efforts through donations. Funds raised support scholarships for kids to attend shark camp and implementing management strategies.
"I've had the opportunity to travel all over the world to investigate shark populations and the general health of local marine ecosystems. What I have seen has been eye opening," Craig said. "It is an unfortunate reality that MANY humans are blinded by money and often will do anything to fatten their pockets."
"But it isn't all doom and gloom.  There are many individuals and organizations fighting the good fight and educating the world about the importance of sustainable harvest and maintaining the delicate balance that exists within our oceans (from corals to whales). I urge these individuals and organizations to continue their efforts because without them, I'm afraid the future of our planet looks very grim."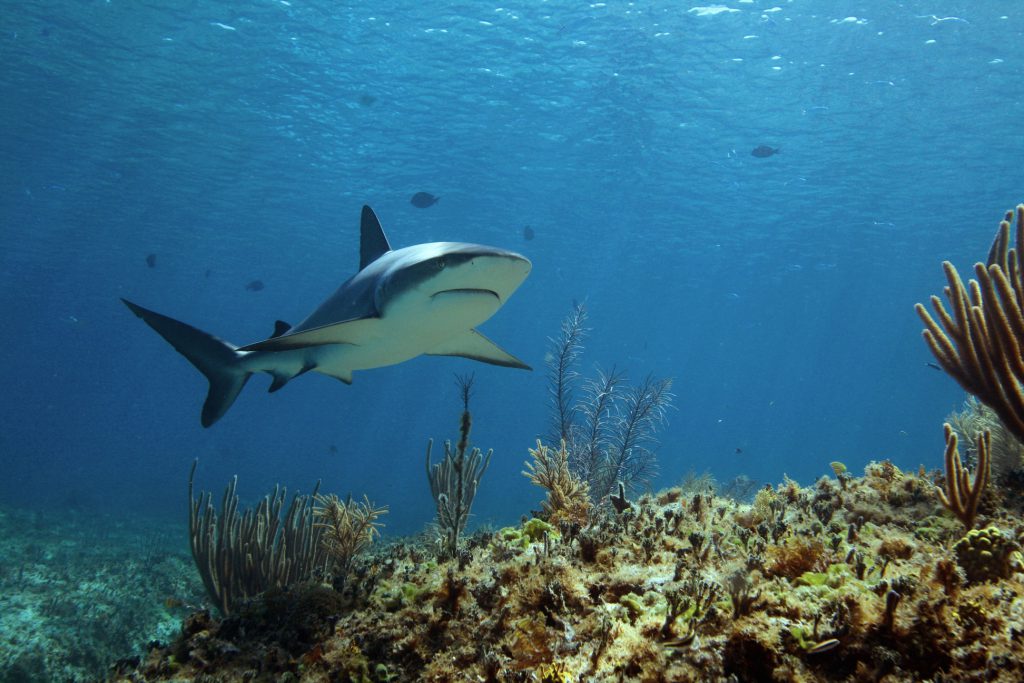 Learn more about the O'Seas Conservation Foundation on their website: oseasfdn.org or connect with the foundation on social media:
Facebook: facebook.com/oseasfdn
Instagram: @TheSharkDoctor and @oseasfdn
Twitter: @TheSharkDoctor