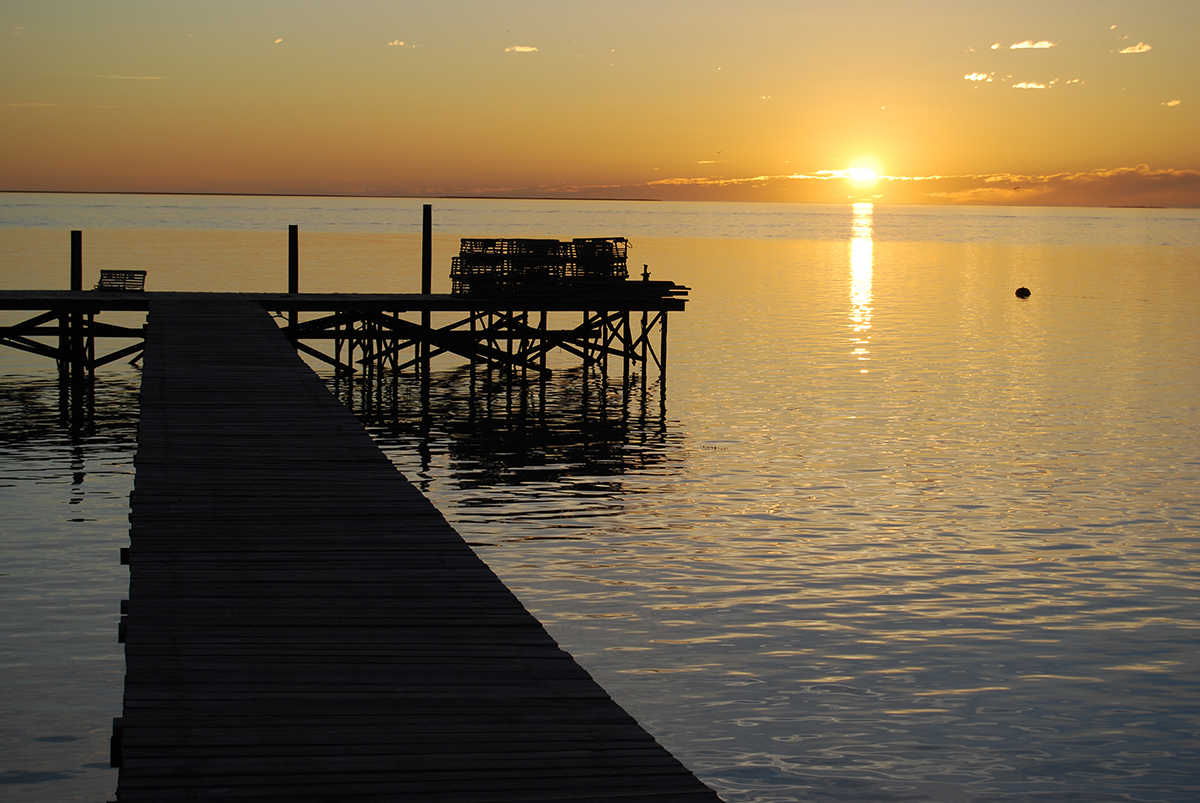 Photo by Alan Bradley 
When I was first asked to write an article about Houtman Abrolhos I was a bit perplexed. I wasn't really sure how to pronounce it, let alone where it was on a map – despite it being part of Australia, where I live.
So I started researching and found out the usual stuff – there's about 122 islands that make up the region; they're located off the west coast of Australia and they're named after the Dutch commander Frederik de Houtman.
It was only once I dug a bit deeper that I found that these islands are incredibly important to Australia and the world.
Within Aus, there are few places with more biodiversity that the Houtman Albrolhos Islands and their remoteness certainly contributes to this.
Local residents include schools of pelagic fish, significant colonies of noddies and terns among the 35 bird species that breed on the islands, and of course the Australian sea lion which is now classed as a 'vulnerable species.'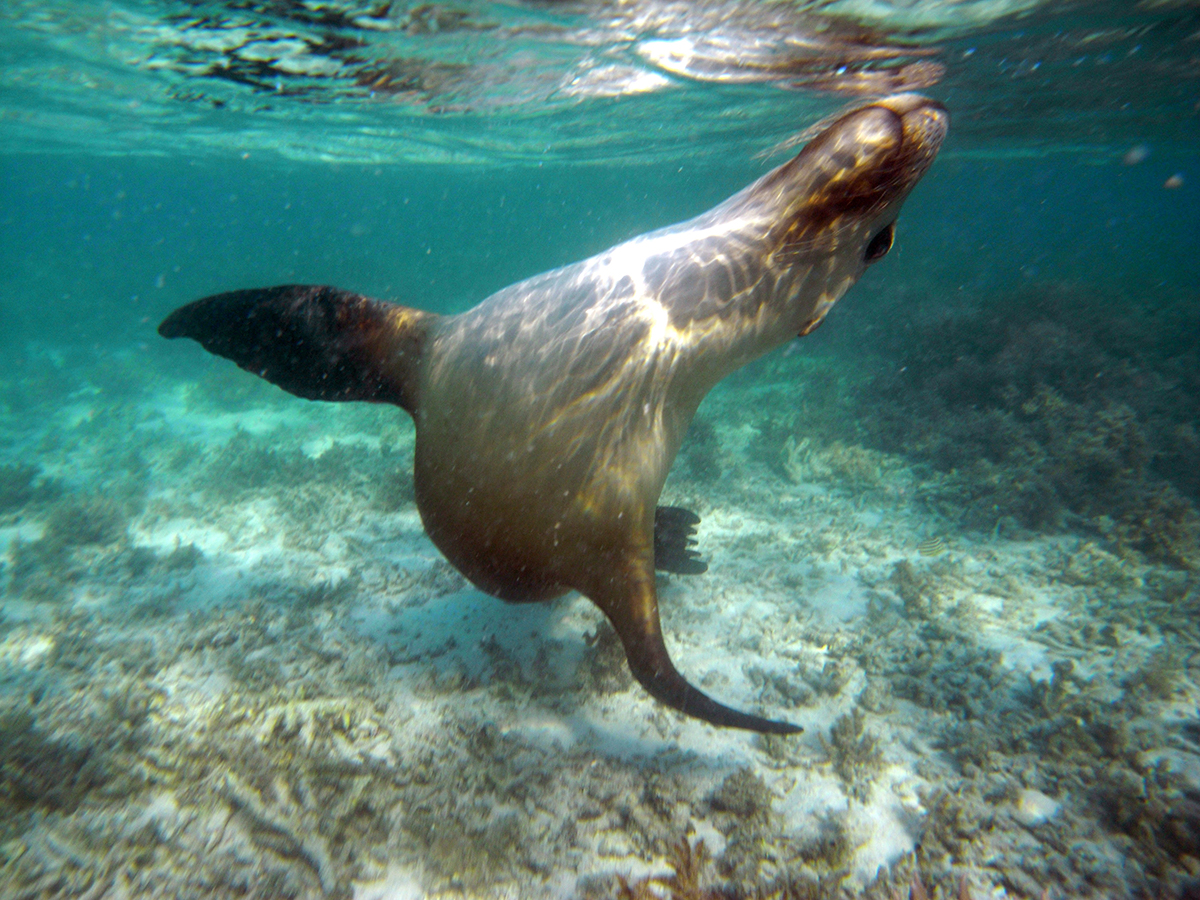 Photo by Batavia Coast Dive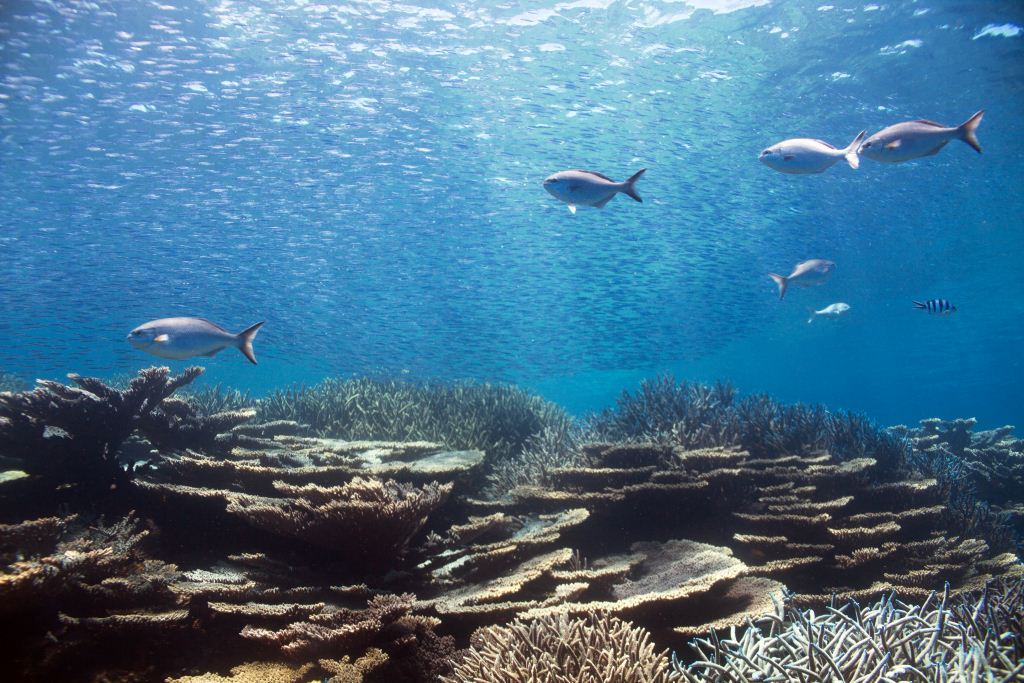 Photo by Batavia Coast Dive
It's not just the wildlife that rely on the health of the ocean in this region – the Western Australian community do too. The scientific, social and economic benefits from the islands include commercial fisheries for rock lobster, scallops and finfish, marine-based activities like diving and kite surfing, pearl aquaculture and a developing tourism industry amongst others.
There is a rich history around the islands, including exploration – more than 60 vessels being documented as lost at the Abrolhos, the first of which was the Batavia in 1629, the sinking of which led to the first European structure on Australian soil – fishing, mining, defense, and conservation.
Like so many places in the world, the Houtman Albrohos Islands are not immune to the impacts of climate change – which is why the area has been announced as Mission Blue's second Hope Spot off Australia.
"We couldn't be more thrilled to announce Mission Blue's second Hope Spot off the coast of Australia," said Laura Cassiani, Executive Director of Mission Blue. "The Houtman Abrolhos marine reserve is a shining example of conservation and sustainability in some of Australia's most pristine waters. We look forward to working with the communities in the area to shine a light on this special marine ecosystem and promote sustainable ecotourism in the area."
The fact that I, and many others around the world, don't know about the Houtman Abrolhos Islands strikes me a key reason why this area was selected to be a Hope Spot. How can we protect an area that we don't know about?
With such rich marine life and history, it's vital that we increase awareness about this truly unique area and give people the opportunity to step up and protect the area for future generations.
What's a Hope Spot?
In 2009, Dr Sylvia Earle launched the concept of Hope Spots as a way of protecting vulnerable parts of our world.
"Hope Spots are special places that are critical to the health of the ocean – Earth's blue heart. Hope Spots are about recognizing, empowering, and supporting individuals and communities around the world in their efforts to protect the ocean." – Dr Sylvia Earle.
Know another place worthy of being named a Hope Spot? Learn how you can submit your suggestion here.
Learn about how PADI and Mission Blue are working together to protect the worlds oceans here.