Honduras. Hawaii. Indonesia. Mexico. Zanzibar. These are the destinations Josiah Mackin, 35, has called home after becoming an instructor in 2009 at Utila Dive Center, a PADI® Career Development Center in the Bay Islands of Honduras. His is the sort of life that many dream about, and only some make happen. Here are highlights from his travels, plus tips on how to make this life your own.
Utila, Honduras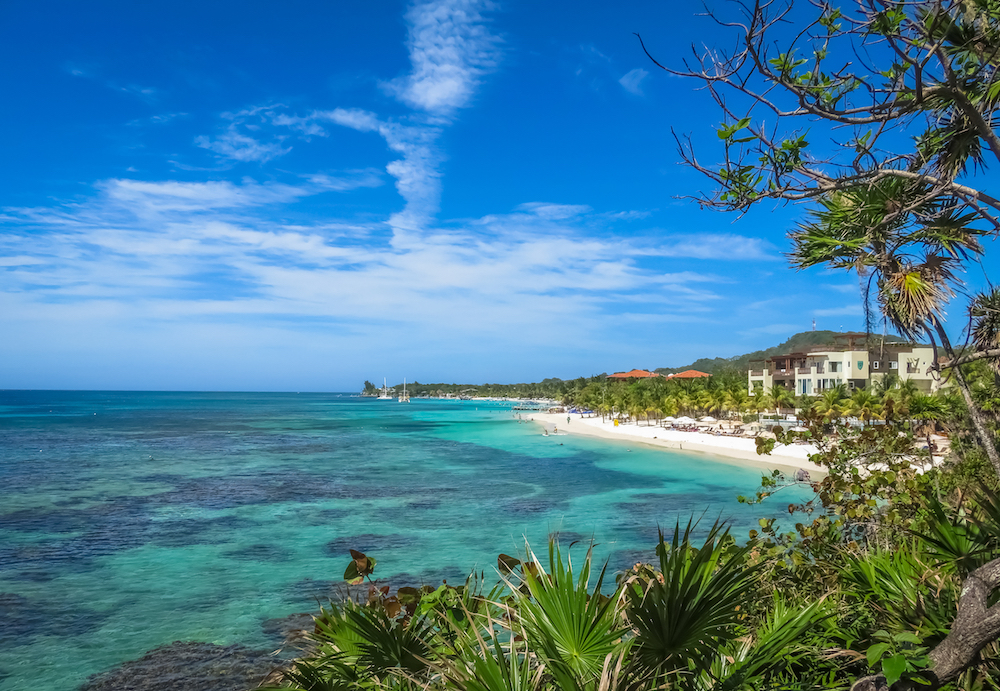 "It definitely feels like my second home," says the Massachusetts native of this island. "My favorite thing about Utila is the high volume of teaching. I certified 700 people in three years here."
Off the clock, Mackin liked that this sleepy, backpacker enclave is such a tighly knit community, centered primarily on diving. Newcomers can know everyone in a matter of months, which Mackin did. The expat community is huge and welcoming.
"This island is known for diving, socializing and nightlife—every night is Friday night on Utila," says Mackin.
Kauai, Hawaii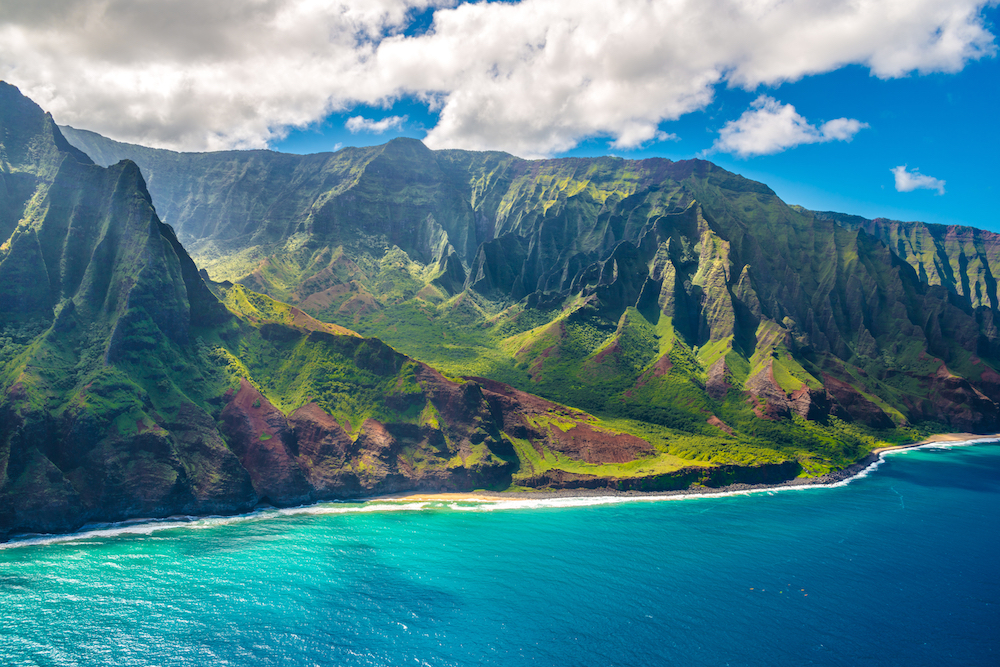 "Kauai is the most beautiful island in the world," says Mackin of his home for 2012. "Every day, I would drive to work and pinch myself. This is a place with rainbows and lush, green mountains and waterfalls everywhere."
And the in-water scenery wasn't half bad.
"We saw humpbacks all the time, and swam with loads and loads of turtles."
When not in the water, Mackin spent his free time hiking, paddle boarding and camping on the beaches.
Beqa Island, Fiji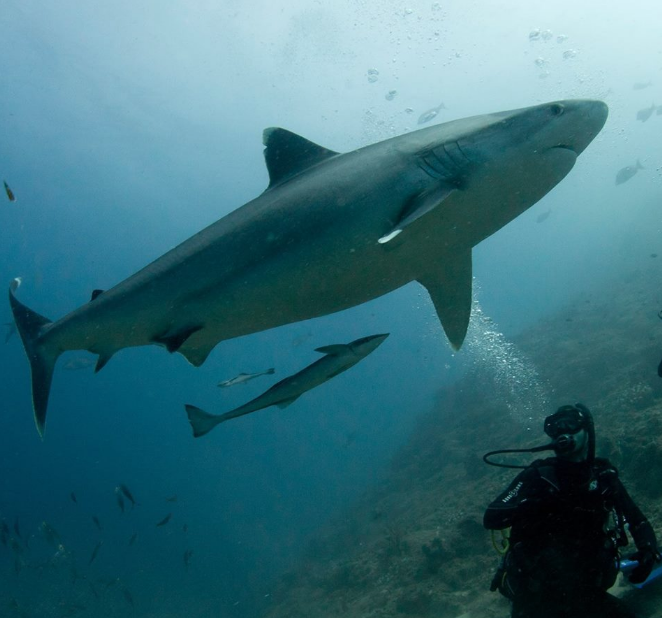 In 2013, Mackin was hired to run Lalati Resort. This romantic hideaway is on the island known for a shark dive that attracts eight species of shark, including bull, lemon, reef and tiger.
"The biggest highlight for me of my time there was seeing my first tiger shark, a 15-footer," he says. "We did the dive twice a week for two years, and saw it only five or six times total."
Here, Mackin also rounded out his resume, learning boat maintenance and how to cater to a higher-end market.
"Dealing with backpackers is one thing," he says. "Dealing with honeymooners is another."
Gili Air, Indonesia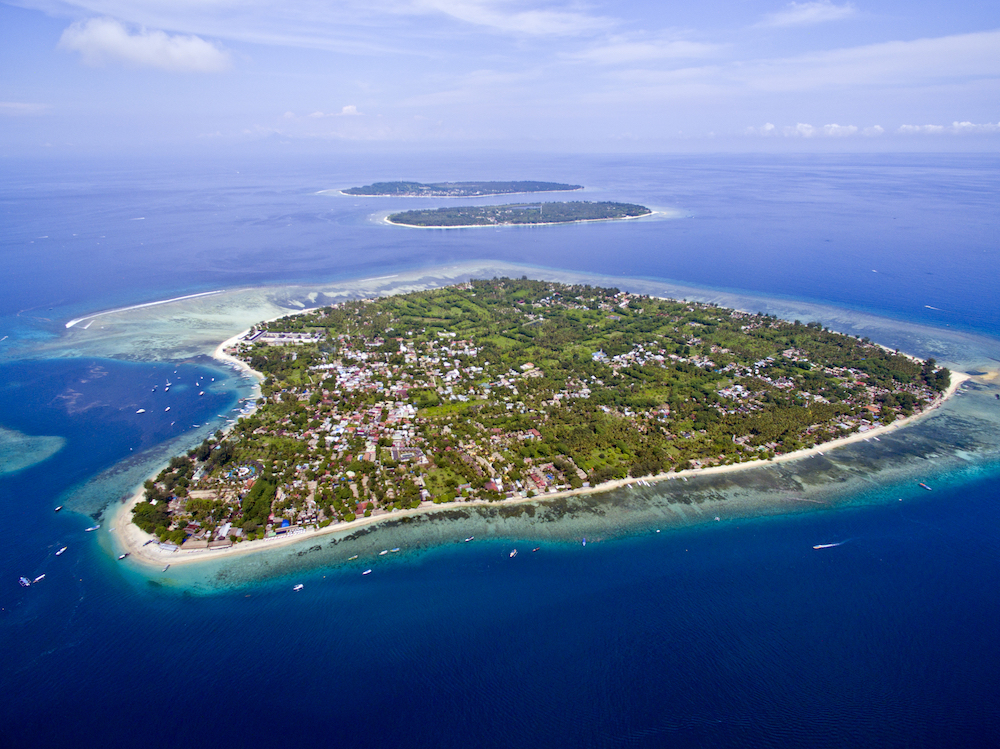 After his contract with Lalati Resort ended, Mackin flew to visit friends on this small satellite island of Bali. When the plane to Indonesia took off, he had no job, just a hunch he'd find work.
"I just knew that I had enough experience and confidence in myself that I would find something," he says of his job search.
Sure enough, he was quickly offered work through friends he made during his instructor course at Utila Dive Center, aka UDC.
And he stayed for six months, enjoying the critter-rich biodiversity that is the Coral Triangle.
"I saw things that in Fiji were rare finds, but in Indonesia, I'd see them all the time," he says.
Playa del Carmen, Mexico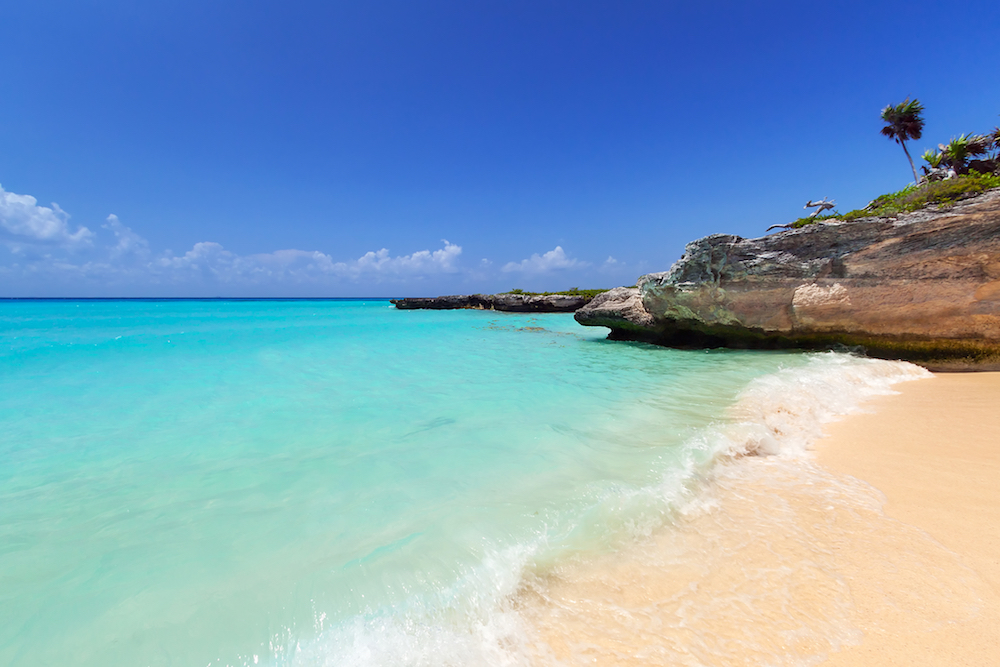 Another UDC connection opened a shop in this beach town south of Cancun, and askin Mackin if he'd come work for him.
"Cave training was something I always wanted to do, so it seemed like a good time to do it," he says.
There, he picked up his cave and technical training while working as a cave diving guide.
Looking back, he recalls the cave Mosquito Factory as a favorite. It requires  an hour's drive out of Tulum, followed by a 30-minute hike through the jungle.
"It wasn't so much hiking as making your way through dense jungles, but we did hire sherpas to carry our gear."
But because it requires so much effort, few divers ever go, making it among the most pristine in the region, with countless intact stalactites and stalagmites.
Mnemba Island, Zanzibar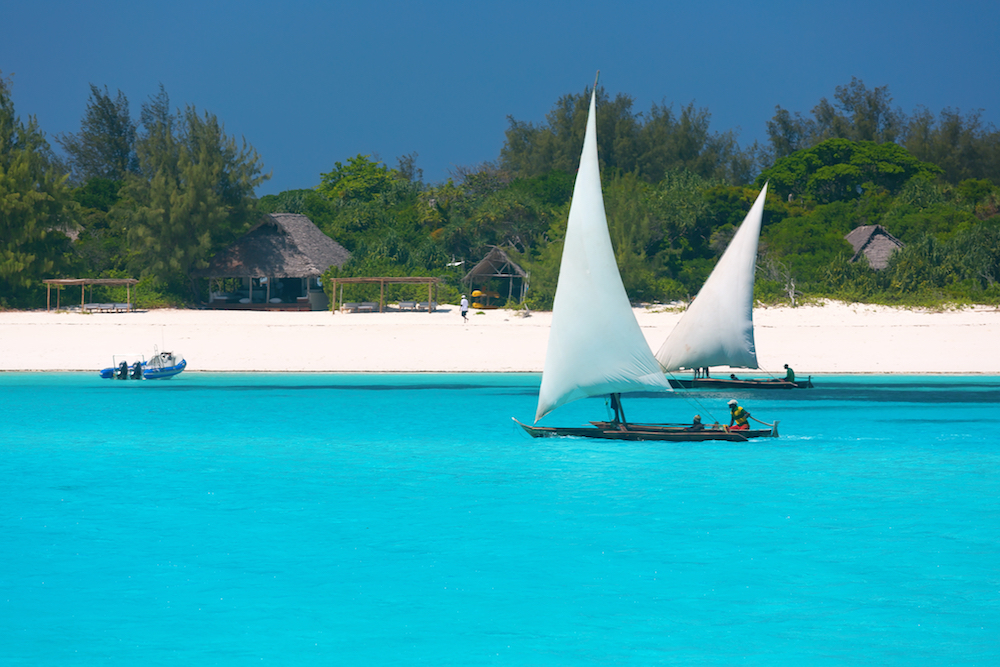 Mackin's next move was to this private island off the northeast corner of Zanzibar. Think white-sand beaches, thatched-roof-yet-high-end bungalows, and waters with 100 feet or more of visibility. To stay as a guest, a night at this posh outpost fetches around $3,200 a night.
Mackin found work here through yet another UDC connection: the general manager of the property was a fellow UDC alum. There, his experience with boats and diving qualified him to be the head of the marine department, which he was for a year.
The Power of Networking
Now, Mackin is back on Utila and working for UDC, the place that started it all for him. Mackin credits UDC for his travels, and, in his case, rightly so. For him, becoming an instructor at a bigger-size facility made all the difference.
Mackin hears countless divemasters say they want to become instructors, but not through a large class.
To them, Mackin says: "The networking you have with those 11 other people you did the course with is huge. You all will be friends for life."
And, nearly every job Mackin has found in the dive industry so far can be traced back to a UDC friend or connection.
Says Mackin, "You can never have too many friends."
Thinking about a career in diving? Check out these 7 reasons to become a PADI Pro.