By guest blogger Alexandra Dimitriou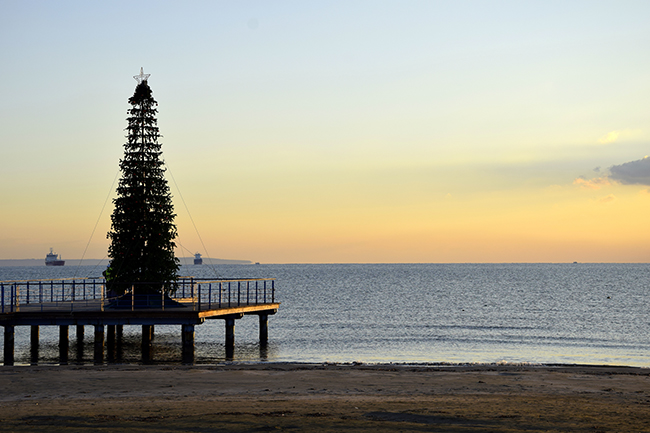 Why visit Cyprus in winter?
Cyprus is known as an excellent summer holiday destination. Year after year over 3 million guests visit our shores looking for sun, fun and scuba diving. Over 74% of visitors travel between April and October leaving this beautiful little island to sleep in the off season.
I don't understand it. Cyprus is stunning all year around and scuba diving is a mistress that calls to us in our sleep, even when the Christmas decorations adorn our streets!
So, allow me if you will, to share exactly why Cyprus should be your first port of call when your fins get itchy in the winter months.
It's still sunny
Cyprus is sunny, and it's sunny all year round. In fact we have approximately 300 sun-soaked days a year, which is unbelievable. Winter air temperatures very rarely go into the single figures during the day; you can still go to the beach and the sand is still warm in between your toes. In Agia Napa you can have Nissi beach yourself, which is the other end of the tourism spectrum when you consider it is shoulder to shoulder in months like August. Don't leave your sunscreen either, I promise you that you're gonna need it!
Best cities
While Agia Napa sleeps the cities of Limassol, Larnaca and Paphos are still a hive of activity from November until April. Hotels are open, restaurants radiate delicious aromas and the water is still calm and inviting. If you travel in February you can even experience carnival, where the moustached locals ditch their business suits, don high heels and full makeup, and hit the town. Limassol is the best city for carnival; the whole city is a hive of craziness and it is not to be missed!
Private VIP dive experience
Dive centers are still open, but quieter than the summer months. A skeleton crew is waiting for you, patiently anxious for you to break their daily schedule of equipment servicing and dive center maintenance. Chances are that you will be the only ones in the water, with your own private instructor to guide you. You will be underwater royalty!
Wrecks are wondrous in winter
Wrecks to see include the Zenobia, Liberty, Nemesis, Cricket and Alexandria. In summer they are packed. Divers come from all around the world and dive vessels are super busy. In summer a diver can be among hundreds of divers on the wrecks at any one time. In winter the only bubbles that you will see so be your own, your guides and your buddies. Brilliant.
No tourist boats
Tourist boats and party boats are loud, the dull bass lines of the party boats penetrative our underwater haven in the summer. In winter the banana boats lie deflated and your dive boat is likely to be alone around the gentle put-put-put of the tiny Cypriot fishing boats just after dawn.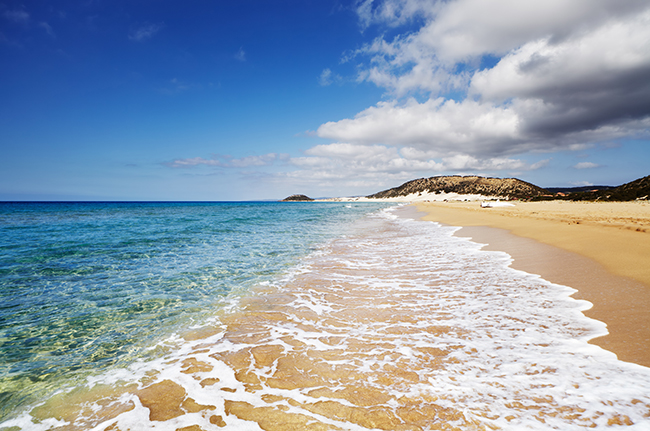 Cheap tickets and great deals
Flights in peak season can be extortionate. Hotels can be packed and the pools heaving. The holiday deals you can get from November to March are not to be sneezed at. Hotel, flights and dive packages can be combined and you will still make a saving in comparison to a flight alone deal in a month like August.
So there you have it fellow divers, divas and dedicated sun worshipers. I hope I have convinced you to visit Cyprus in winter, because it truly is a year round destination! See you underwater?