Learning to dive is an amazing experience, and I almost wish I could experience it again! The nervousness when trying to remember the theory of it, the shock when I realised that the gear was quite heavy (not sure what I was imagining), and the feeling of letting myself descent for the first time. These are all things I can barely explain to someone who is yet to try diving.
These are some of the things I'll never forget about my PADI Open Water Diver course
The sound underwater
One of my favourite things about learning to dive was realising how quiet it is under the surface. It is such a relaxing experience, and a part of me would like to argue that diving and meditation has its similarities.
My first breath underwater
I'm sure this is a given, but there is truth to the cliché. The first time I drew a breath underwater I was standing on my knees, face to face with my instructor, just off a beach in the Maldives. We did nothing but breathe for several minutes, so that I would get used to the sensation. It was absolutely magical.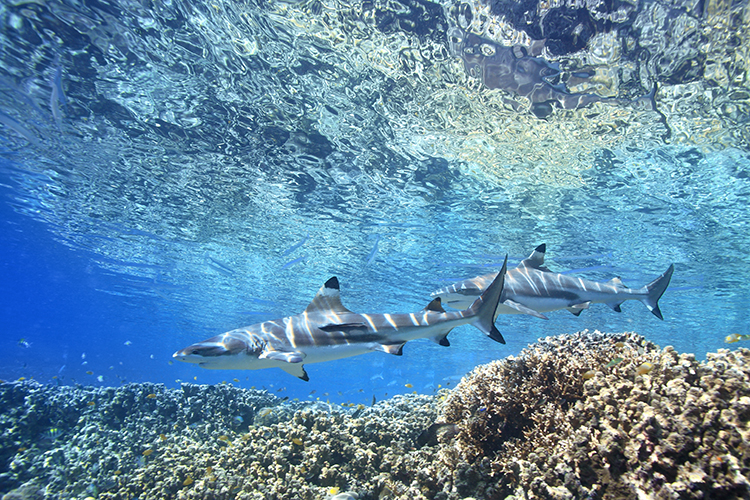 Seeing a shark during my Confined Water Tests
Not long after my first breath underwater it was time to start with some of the Confined Water Tests. As I was out in the ocean, there were plenty of oceanic life around us, including a blacktip reef shark! It swam past us without a care in the world, and all though it was only about 1 meter long, I couldn't believe my eyes. I'll never forget that sight!
Being completely weightless
I mean, it's only in space and under water you can truly experience this. I have no plans of becoming an astronaut in the near future, so diving is my best shot. The first time I managed to control my buoyancy and simply float was an incredible experience. I think I spent the entire dive swimming in corkscrew circles around myself (you know, like Ariel?) instead of actually looking at the fish my instructor kept pointing out.
So there you have some of my most unforgettable memories from learning to dive. If you have the opportunity to experience this for yourself, grab it!
---
About the Author:
Lisa Stentvedt is a travel blogger and writer from Norway. Follow her adventures on her blog Fjords and Beaches and on Instagram.