The right quote at the right time can inspire you, motivate you or even just cheer you up.
Recently we asked the PADI Community to let us know your favourite quotes about the ocean, and needless to say your responses had a smiling as we read through them. Read on to see what your fellow divers had to say, and if your favourite quote isn't on the list – let us know!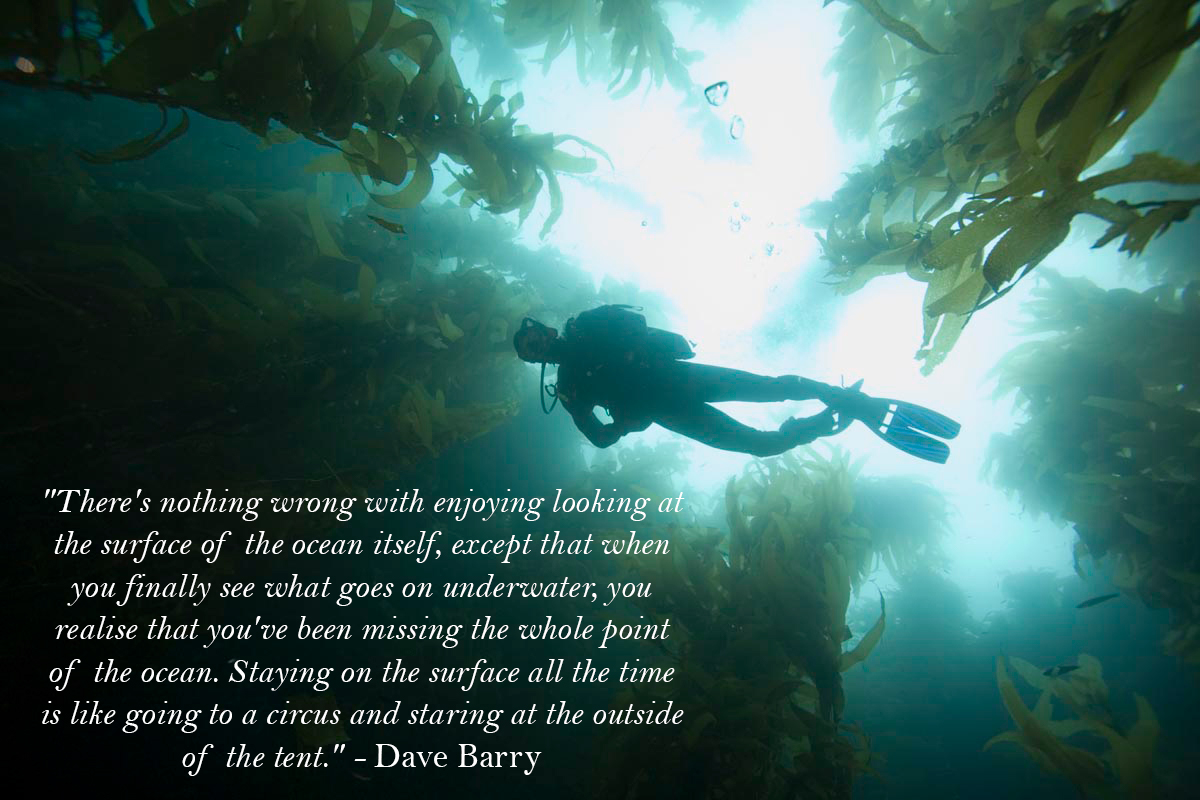 "Man cannot discover new waters unless he has the courage to first lose sight of the shore." – Andre Gide
"It is an interesting biological fact that all of us have in our veins the same percentage of salt in our blood that exists in the ocean, and, therefore, we have salt in our blood, in our sweat, in our tears. We are tied to the ocean, and when we go back to the sea – whether it is to sail or to watch it – we are going back from whence we came." – John F. Kennedy, 1962
"The sea, once it casts its spell, holds one in its net of wonder forever." – Jacques Yves Cousteau
"Keep your friends close and your anemones closer." – Unknown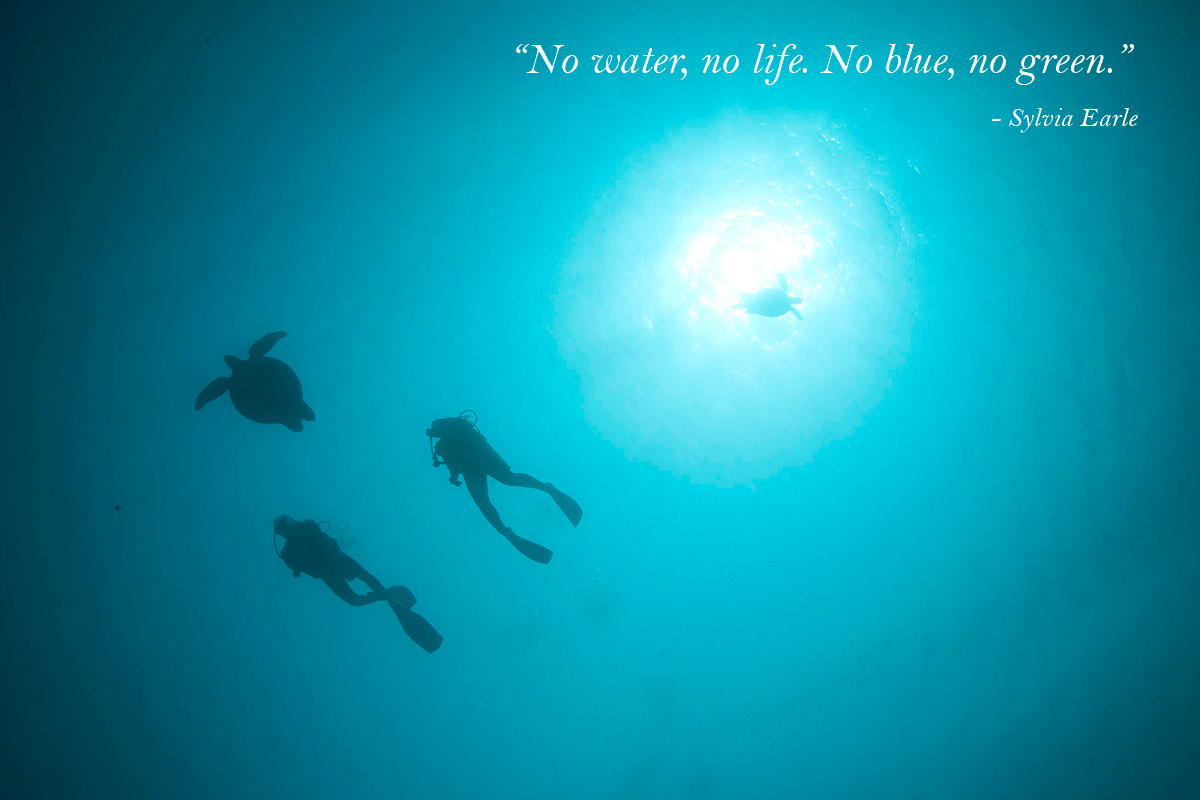 "Just keep swimming." – Finding Nemo
"From Birth, man carries the weight of gravity on his shoulders. He is bolted to Earth. But man has only to sink beneath the surface and he is free." – Jacques Yves Cousteau
"I'd like to be under the sea, in an octopus's garden in the shade," – The Beatles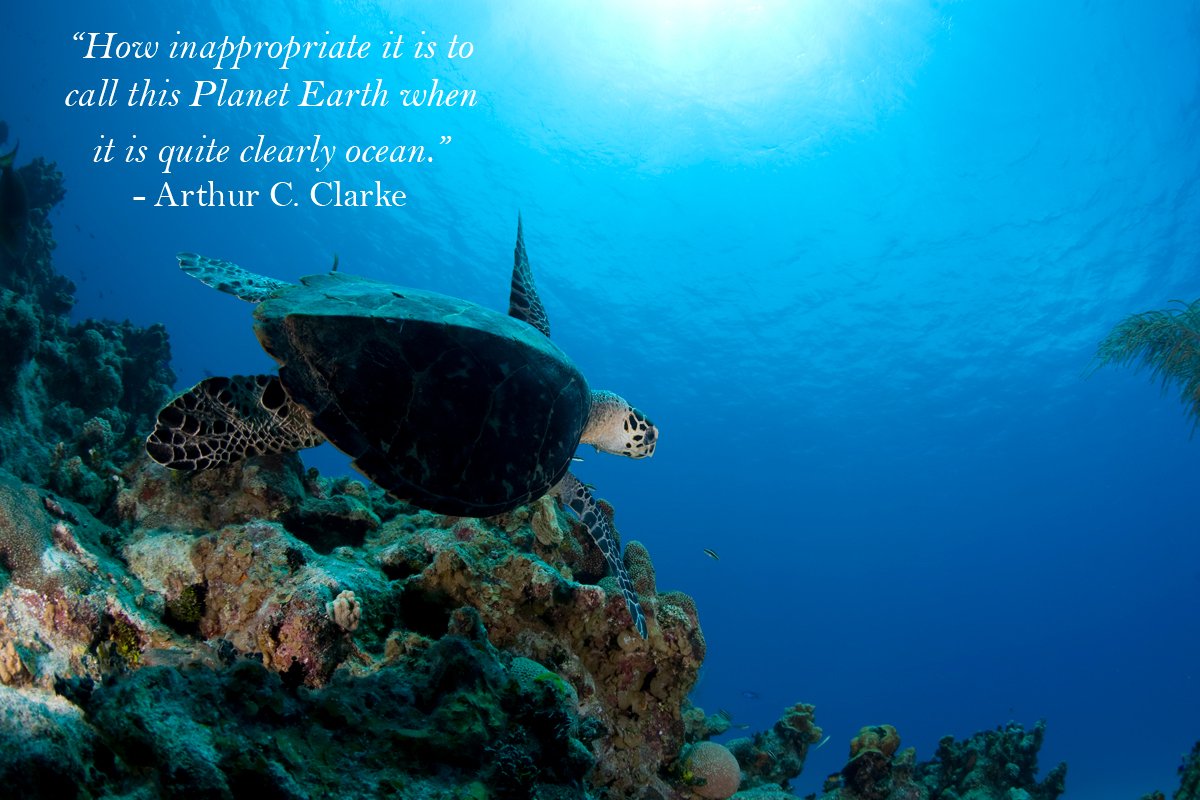 "I must go down to the sea, for the call of the running tide, is a wild call and a clear call and it cannot be denied." – John Masefield
Inspired to get back in the water? Find a PADI Dive Shop near you and dive in today.