When my partner suggested we go scuba diving to mark his 30th birthday in a special way, I must admit I was entirely skeptical and a wash of intense dread came over me! I can swim reasonably well, I love animals and I adore thrashing around in the cool azures of the countries I'm fortunate enough to travel to. So what was the big deal?…Well, you see, I'm your classically awkward, shy, self-aware introvert and the thoughts of embarrassing myself underwater in front of a crowd where communication is compromised was enough for me to bury my head in the sand.
After shaking my head vigorously for a week, I relented and soon found myself in a dive shop giving my wet suit and fin sizes to my scuba diving instructor in Koh Tao, Thailand. She put me at ease, quashed my irrational fears and promised me that it would be a small group. True to her word, I turned up the following day ready to dive into my PADI® Open Water Diving Course and I met 2 other first time divers. One of the other divers was female and she intuitively helped me zip up my wet suit which I was secretly delighted with. The act of putting on this piece of neoprene solo is something that I don't think I could've coped with. It's enough to send anyone into a frenzy and after she said "I gotcha" I knew I had made a pal. The relief you find in knowing that you're all in this together and you all have the same ability breaks down the stigma of 'Not Knowing What to Do'. I'll admit that I studied hard when it came to the theoretical aspects of the training, eager to keep up with the gang. Fast forward to the confined water sessions and I was a scatterbrained mess, but me accidentally inflating my BCD and losing my regulator every 5 minutes did give the group a few laughs and broke the ice to say the least.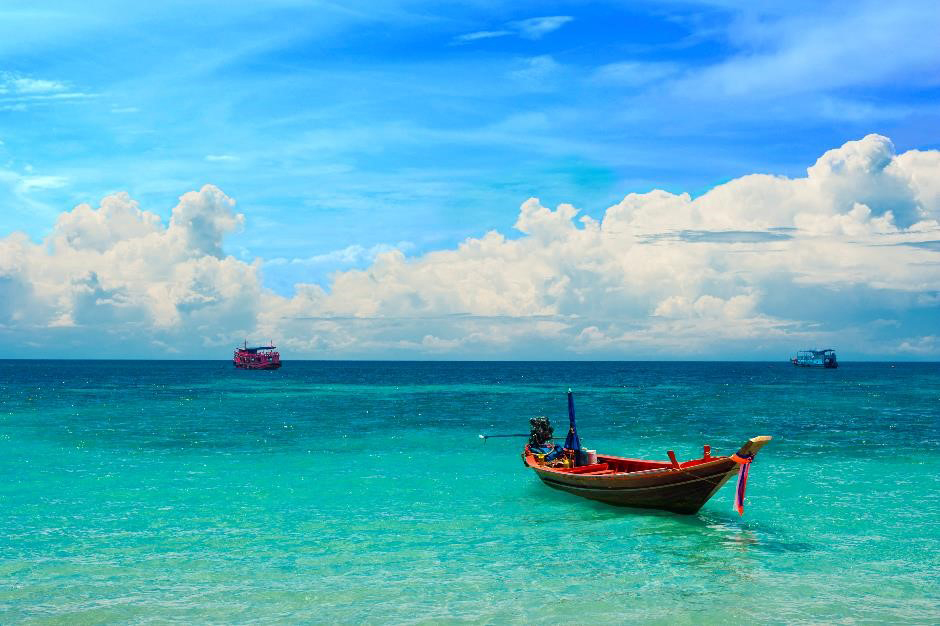 By the time day 4 rolled around and it was time for our open water dive, my group had spent every day on the beach together and every evening talking up how glad we were to have met each other. We didn't know much about each other really, yet we had an intrinsic connection, a shared goal to test ourselves beyond our known abilities and a desire to give in to the temptation of the warm, cascading waves of the Pacific Ocean.
Scuba diving for the first time is a truly surreal experience. As cliche as it may sound, taking your first breath underwater is uncomprehendable until you've done it. It quite literally took my breath away. If I was to try and jot down how it feels, it would be underwhelming and inadequate. Go experience it for yourself! The first time I went diving, not only did I find these beautiful, colourful creatures in a realm I've only ever daydreamed about, I found new friends and most importantly, inner peace. I expected my experience to be stressful and fraught with anxiety due to my disposition and I was surprised to find a sense of calm and stillness 18m beneath the surface. Absolute magic if you ask me but don't take my word for it, take your PADI Open Water Diving Course.