With busy schedules, family commitments and constant parties to attend or plan, life can get stressful. When you're organising your holidays and weekends, remember that you need to have some fun too!
One of the best ways to relax and get away from the endless decisions and complications life throws at you is to go diving. Times of high stress might not sound like the ideal time to don a wetsuit and take a dip underwater but it really is. Here's how to dive your way through life's stresses.
Why make time to dive? Diving is similar to meditation where extraneous thoughts and stressors are left behind and your mind focuses on only one thing. When you go diving you'll suddenly forget about what groceries you need or where the kids need to be tomorrow (at the same time of course) and concentrate on your breathing and enjoying the natural beauty around you. There is no better way to totally get away from it all than underwater.
When should you dive? Anytime! Take a break before busy periods (think school holidays, the Christmas season, tax time…) and you'll approach them feeling relaxed and confident. Alternatively, take a dive after these periods to wash them away and return to reality feeling refreshed. New year is often a great time for special offers and will give you something to look forward to during the busy spell.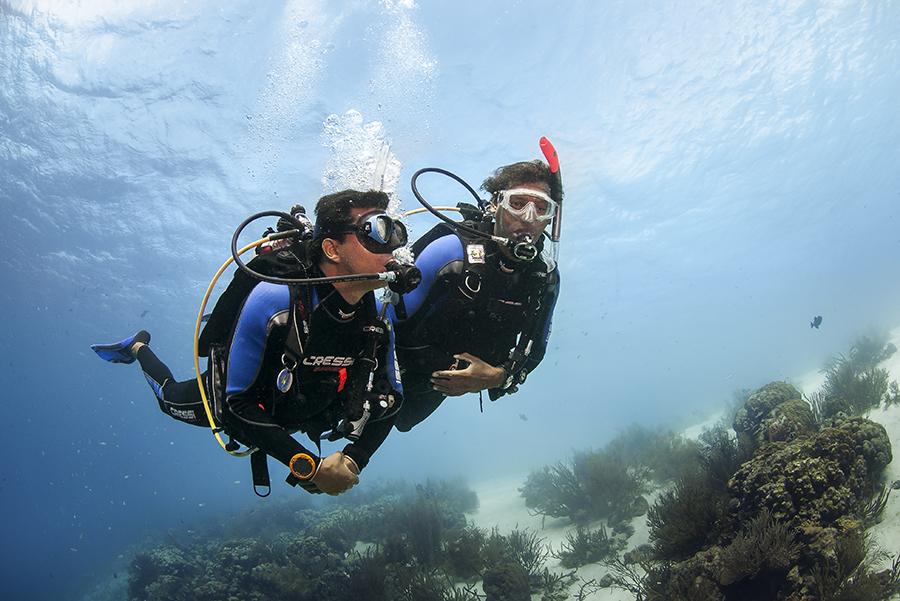 What about family time? No problem. If other members of your family are divers, encourage them to join you. If you are the only diver in  your family, why not encourage the others to get started. As a diving family, you'll be able to experience a lifetime of incredible diving memories together. A PADI eLearning Gift Pass makes an amazing gift for any occasion.
Work it out! We all know that exercise is good for our bodies, but did you know that is also increases the release of endorphins (known as 'happy hormones') making it great for our minds too? Scuba diving is a great form of exercise that helps to develop and strengthen core, leg and arm muscles. After just an hour of diving you'll feel healthier, fitter and happier!
No time to travel? It might not be possible to take a diving vacation when everything is full steam ahead at home but just because you can't get away doesn't mean you can get underwater. Use the PADI Dive Shop Locator to check out your nearest PADI dive store and see what local diving or even pool events are going on. Taking just a few hours to do something you love can mean the difference between stressing out and chilling out.
What about the kids? Did you know kids as young as 8 years old can participate in PADI scuba diving programs? Here are a few of the exiting PADI Youth Diving Programs available for kids:
PADI Bubblemaker (ages 8+) – Children dive in confined water in less than two metres (six feet) of water. It's a lot of fun and closely supervised.
PADI Seal Team (ages 8+) – The PADI Seal Team provides action packed fun in confined water through exciting scuba AquaMissions. Participants are introduced to underwater photography, navigation, environmental awareness and other options they can choose from. Learn more about PADI Bubblemaker and Seal Team here.
PADI Junior Open Water Diver (ages 10-14) – Students as young as ten can take the PADI Junior Open Water Diver scuba certification course. This is just like the PADI Open Water Diver course, however with some limitations.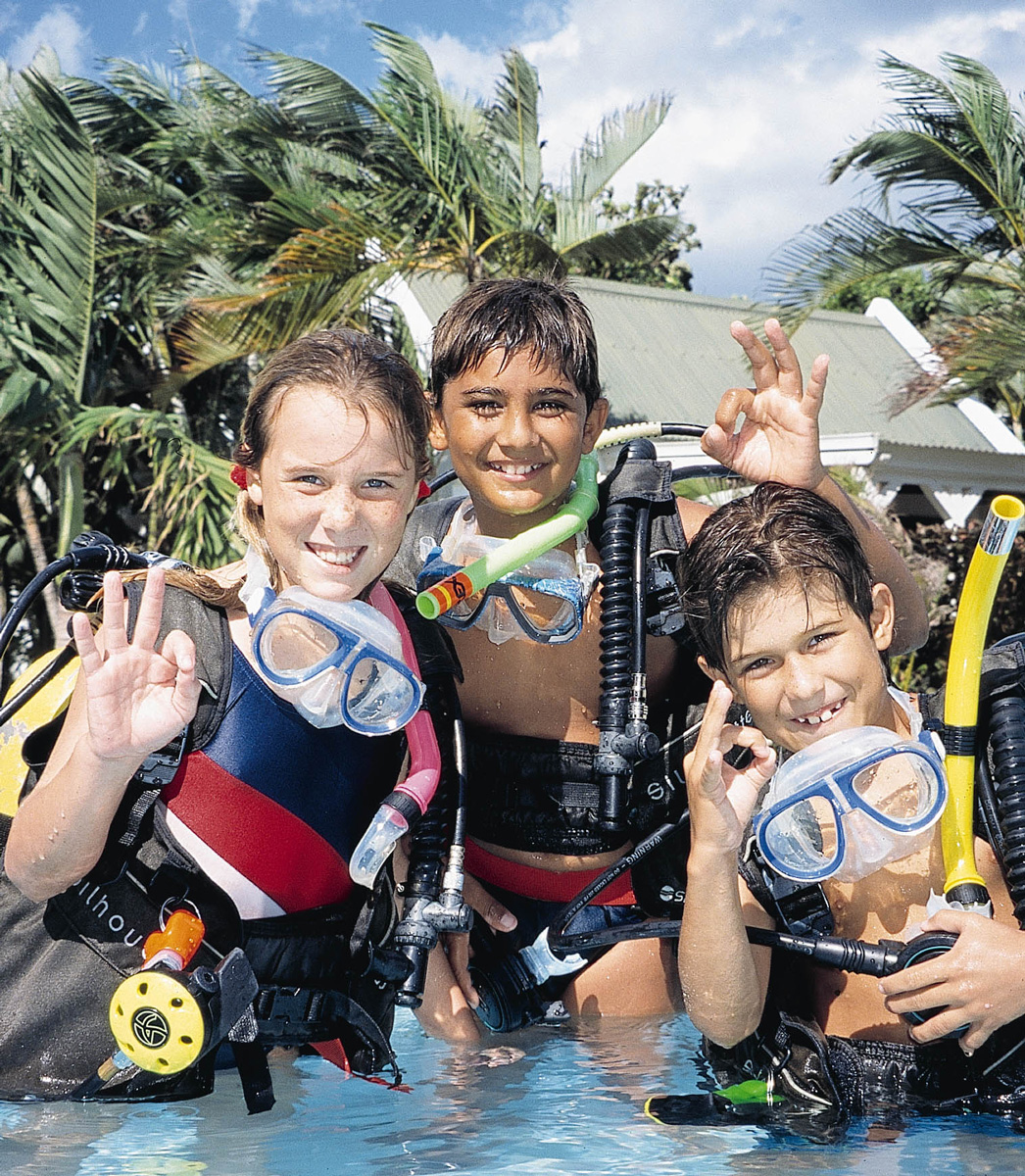 Whether you decide to take a diving vacation, day trip or pool practice when busy periods approach, you can rest assured that your stresses won't follow you underwater.
Locate your local PADI Dive Shop or find out more information on the PADI Junior Open Water Diver, PADI Bubblemaker and Seal Team or the PADI Open Water Diver courses.