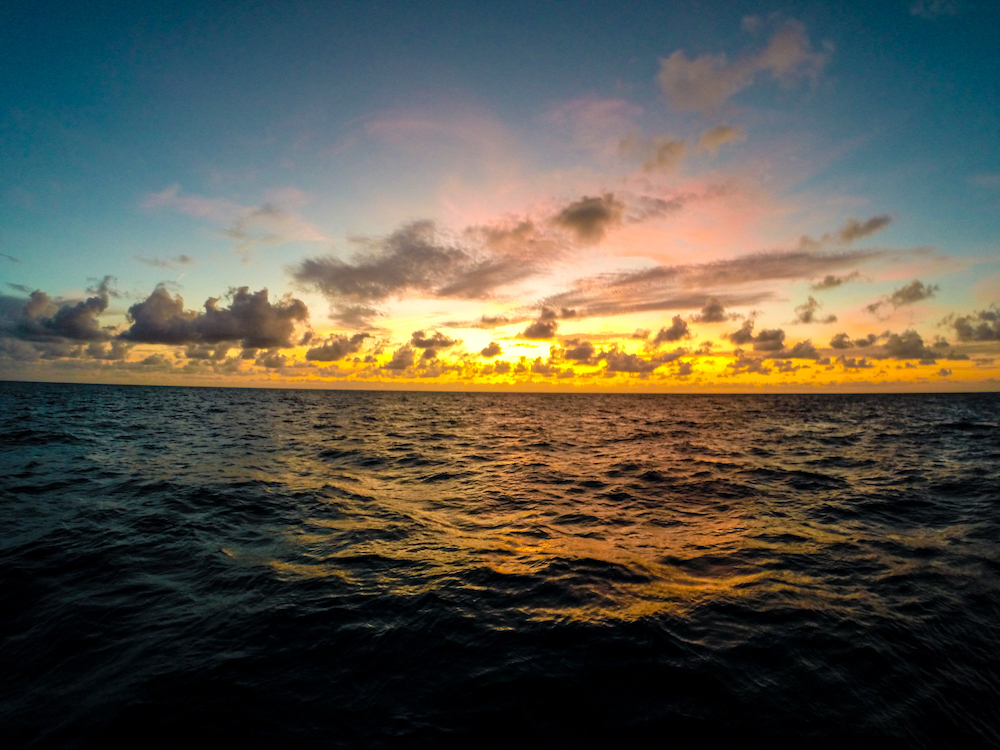 Love the ocean so much you never want to leave? Check out this list of underwater hotel rooms.
Dubai, UAE
The Palm's Poseidon Underwater Suites include a floor-to-ceiling view of the Ambassador Lagoon.  If you can't stand to miss any of the underwater goings-on, you can book a yoga class in their underwater yoga studio, or a scuba diving expedition. Learn more about scuba diving in the UAE.
Price: approximately $3900US per night'

Singapore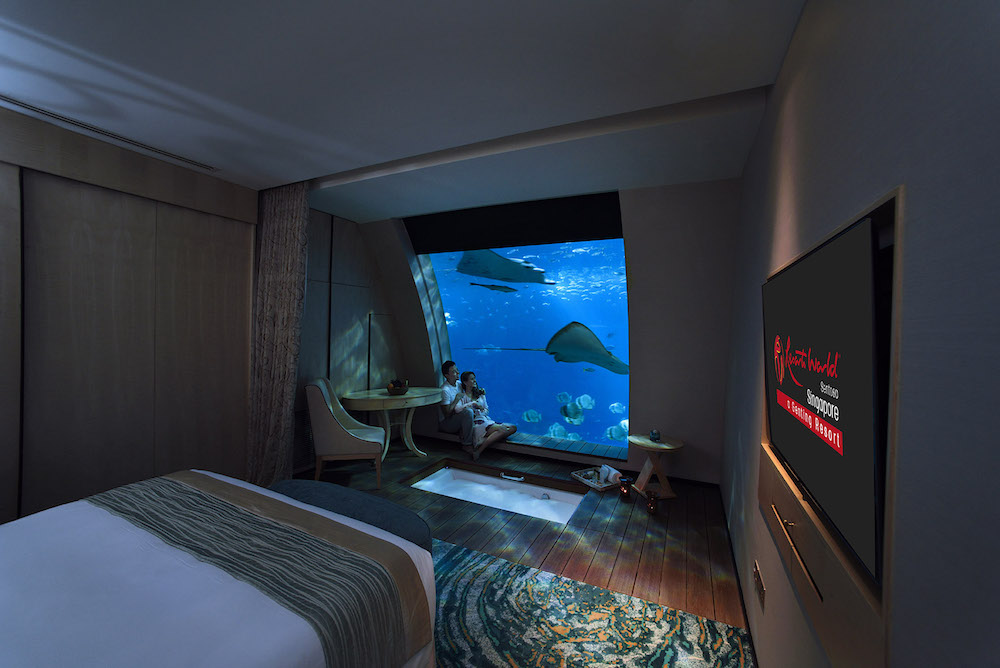 Resort World Sentosa is home to one of the world's largest aquariums, and the bedroom of their Ocean Suite offers a king-sized view of the underwater world. Relax in your jacuzzi tub and try to identify all 850 species living in the aquarium. Rather see marine life in its natural habitat? Check out our guide to scuba diving in Singapore.
Price: approximately $2500US per night
Västerås, Sweden

Sweden's Utter Inn offers an affordable alternative to the luxury hotels. The 80 square foot (7.5 sq. meter) "inn" on Lake Mälaren includes two twin beds, a bathroom, and a camping stove (the house doesn't have electricity). The rental includes a dinghy to explore the uninhabited islands nearby.
Price: approx. $150US per night, $161US with breakfast

Florida, USA

The Jules Undersea Lodge began its life as a research laboratory in Puerto Rico before moving to the Key Largo Undersea Park in Florida. Famous guests of the Jules Undersea Lodge include Aerosmith singer and PADI® Diver Steven Tyler, former Canadian Prime Minister Pierre Trudeau, and actor Tim Allen.
Guests (and food delivery people) arrive through the moon pool. Food delivery options include: Florida lobster, a baked potato, homemade key lime pie, and yes, even pizza.
You must have an Open Water certification or complete a Discover Scuba to access the underwater lodge, but you don't have to stay the night. Enjoy a three hour experience including a pizza lunch for $150US pp, and fuel up for scuba diving the beautiful Florida Keys.
Price: $300US pp with a group of 5-6, $675 for a single, $800 per couple for one room (includes pizza)
Pemba Island, Maldives


This underwater hotel room at Manta Resort is actually a small, three-story villa. The "room" sits 820ft (250m) offshore and includes three levels: a top deck for sunbathing and stargazing, a dock level, and a submerged bedroom with near 360-degree underwater views. Read our guide to scuba diving in the Maldives.
Price: approx. $1500US per night
COMING SOON…
Florida, USA
Planet Ocean Underwater Hotels plans to open fifteen different underwater hotels in the Indian Ocean, Persian Gulf, Pacific Ocean and the Caribbean. According to a story published by CNBC, "Each hotel will sit 30 feet below sea level and afford its guests intimate views of exotic undersea life. According to its business plan, Planet Ocean plans to invest 5 percent of the total hotel construction cost in marine conservation, with a commitment of 10 percent of guest room proceeds to be invested in coral reef restoration."
Price: $3,500 per night for two adults
Songjiang, China


A former quarry is in the midst of being transformed into an 18-story luxury hotel with 16 floors underground surrounded by water. Located approximately 21 miles (35km) from Shanghai, the Shimao Wonderland Intercontinental Hotel will reportedly open in 2018.
Other Options
Location: Your Choice
Lover's Deep is a submarine that offers couples the opportunity to spend the night underwater just about anywhere they choose. For £175,000 (about $234,000US) per night, Oliver's Travels will make your underwater slumber dreams come true. Wake up next to a wreck like the S.S. Thistlegorm, or Yongala, or fall asleep watching manta rays dance in Kona, Hawai'i. The price doesn't include airfare to your destination, but speedboat transfers are included along with a submarine captain, chef and personal butler. How deep is your love?
Price: £175,000 (about $234,000US) per night
If your travel budget can't accommodate an underwater hotel room or private submarine, you can easily explore the underwater world at night as a PADI Night Diver. Here are a few of the top destinations to earn your PADI Night Diver certification.