Written by Alexandra Dimitriou
Bucket lists. Everyone has one. Mine gets longer every day. As I add to my mental list of dream dive destinations, each item seems to get further and further away. Why? Because dreams are expensive. Bucket list items seem to be the most expensive of them all. It doesn't need to be. There are affordable dreams. You will get there. I will get there. Shall we start?
This Blog will explore 5 affordable bucket list ideas to tantalize your imagination without your credit card making a suicidal dash for the front door.  It's just a matter of timing and research.
So, without further ado, let's get started!
Island of Sipadan, Borneo                                           
Cheapest month – June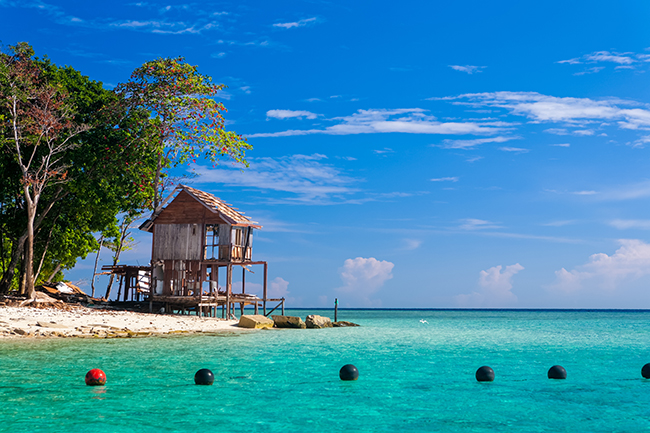 This tiny island is just one dive site after another. I've been told that dives and accommodation can be compared to the Maldives without the price tag and the photos make me want to book this dive yesterday.
Unbelievable dive sites include:
South Point: Hammerheads and other giant pelagics with a bonus of spotting a blue ringed octopus
Froggie Lair: because I love frogfish, nudibranch and there is even the chance to see a flamboyant cuttlefish.
Barracuda Point: for the chance to be the centre of a barracuda tornado formation.
Turtle Cave (a bit spooky with turtle skeletons everywhere, as turtles get lost in the cave apparently)
Find out more about diving in Borneo here
"I have seen other places like Sipadan 45 years ago. Now we have found again an untouched piece of art." Late Captain Jacques-Yves Cousteau, 1988.
Dahab, Egypt
Cheapest Month – February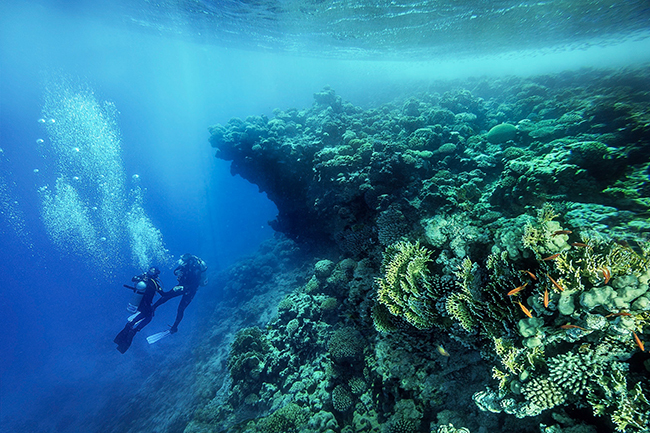 I've already ticked this one, but it should be on your list. The recent political unrest has led to hugely reduced numbers of tourists, and the epic reef systems have flourished as a result. Dahab is a Bedouin city with countless choices of  budget accommodation and dive packages. Nitrox is always free too – which I love. Whatever you do, don't forget your camera!
Best dive sites include:
Blue Hole:  This world-famous dive site is home to a 70 m wide hole within the coral reef going down to 80 m and with a 30 m long arch going to the open sea on its bottom.
The Bells. This dive site is a chimney that descends to 28m. It gets its name from the sound of divers descending (cylinders hit the narrow chimney rock walls, making a chiming noise). Combine this with the blue hole as your exit point and spend your safety stop watching the gentle grace of the free divers who adore this site.
The Canyon. The site itself is breath-taking, with a semi closed cavern that is over 10 meters high and full of highly reactive glassfish.  This site is a rare treat if you are lucky to see the famous Red Sea Walkman – the weirdest progression of evolution on the planet!
Find out more about diving in Egypt here
Bay Islands, Roatan, Honduras
Cheapest Month – November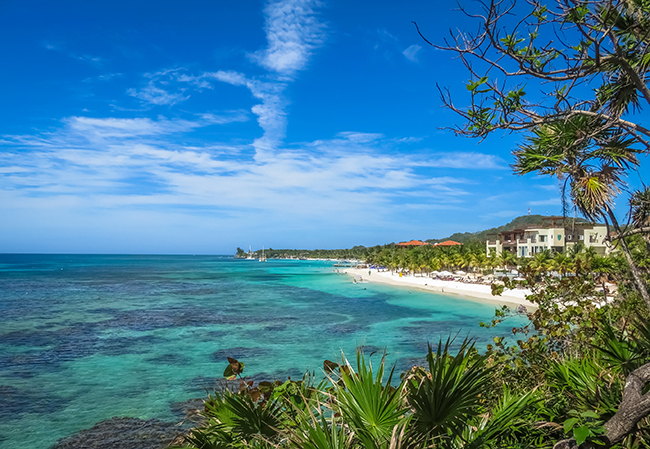 The dive site  "Mary's Place"  is renowned for being a cheaper destination that offers both a conveyor belt of unusual critters and some of the bigger stuff including whale sharks.
Stuff I'd love to see:
Black coral fans. Black coral can be seen as shallow as 8 meters, which is weirdly unusual, as black coral usually forms at great depths of 50-80 meters.
Giant seahorses. Combine these two words and I'm sold!
Find out more about diving in Honduras here
Silfra Fissure, Thingvellir National Park, Iceland
Cheapest Month – September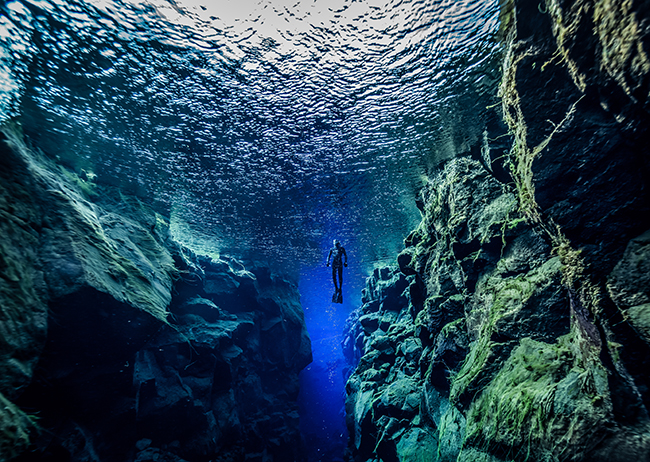 This is atop of most dive bucket lists, especially mine.  It offers the rare treat of diving between two continental shelves. Imagine the photo of you hovering weightless between two separate continents! The cold glacial  waters offer over 100 meters of crystal visibility, which has been filtered through porous underground lava for 30-100 years.  It really must be breath-taking.
Find out more about diving in Iceland here
Champagne Reef, Sumbawa, Indonesia
Cheapest Month – June
Imagine diving in a jacuzzi, because that is exactly what the  Champagne Reef dive site offers. The volcano Sangeang Api erupted in June 2014 and has created a very unique dive site that I cannot wait to see. Watch as gas bubbles escape from the black sand sea floor, like the bubbles in champagne. Warm Champagne too – imagine how toasty this dive must be!  There is also a chance to see a  Wonderpus: a rare and beautiful octopus that is similar to a mimic octopus with a way cooler name!
Find out more about diving in Indonesia here
I know I have just scratched the surface of my bucket list, but I have to start somewhere. Bucket lists have a habit of becoming "one-day" phenomena for most people – not me! I don't know about you, but my "someday" is always as soon as possible because our time is so finite, so precious. There is nothing left to do except "do it" and make it soon!
Don't put it off until tomorrow ok?
Promise?