We all know kids are the future, and the sooner we encourage them to learn about and love our underwater world, the more equipped they'll be to protect it.
Since 2012, PADI AmbassaDivers Young Ocean Explorers have been on a mission to inspire kids to love our ocean through entertaining education – and now they've taken it to the next level.
Their new interactive website is home to countless games, quizzes and videos that highlight the importance of caring for our oceans.
Together with NZAEE Seaweek, Young Ocean Explorers is offering students and their teachers the chance to win over $20K worth of prizes for themselves, their classroom and their school.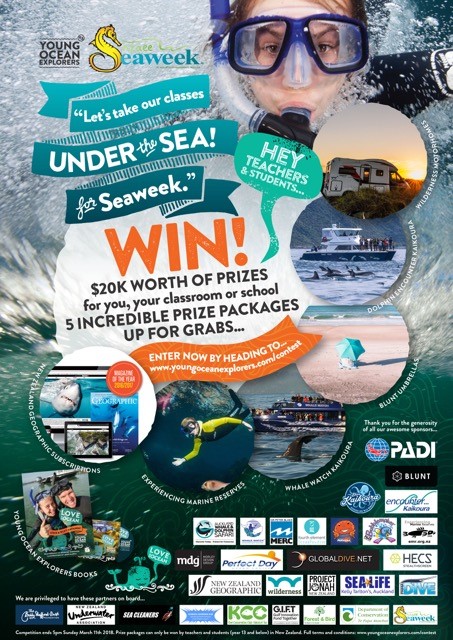 Entering the contest is easy – simply visit their website and sign up! Not only will you have the chance to win one of five incredible prize packages but you you'll get access to hours of educational fun.
Entry is only open to teachers and students in New Zealand, so if you're not eligible, feel free to pass the opportunity on to someone who is. Even if you're not eligible, you can still sign up to access the incredible resources.
For more information, visit youngoceanexplorers.com