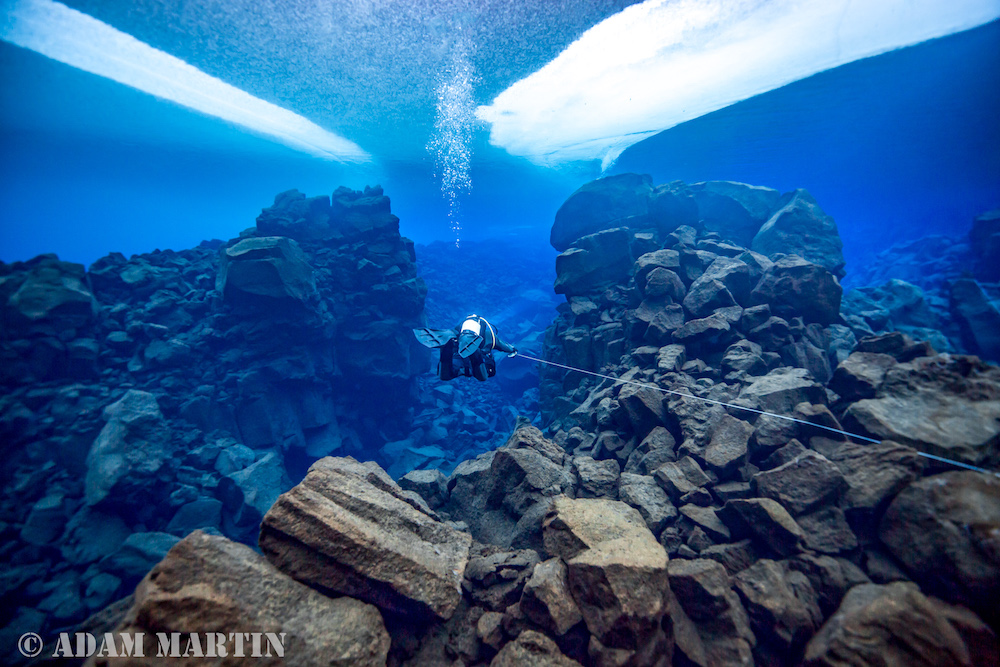 If you have dived or read about "The Silver Lady," or Silfra, in Iceland's Lake Thingvallavatn, then you're familiar with her 100m (328ft) visibility and intriguing location between the North American and Eurasian continents.  Here, water originates as meltwater from neighboring Langjökull glacier before filtering up to 100 years through an aquifer and emerging as crystal clear, 2°C (35°F), drinkable water.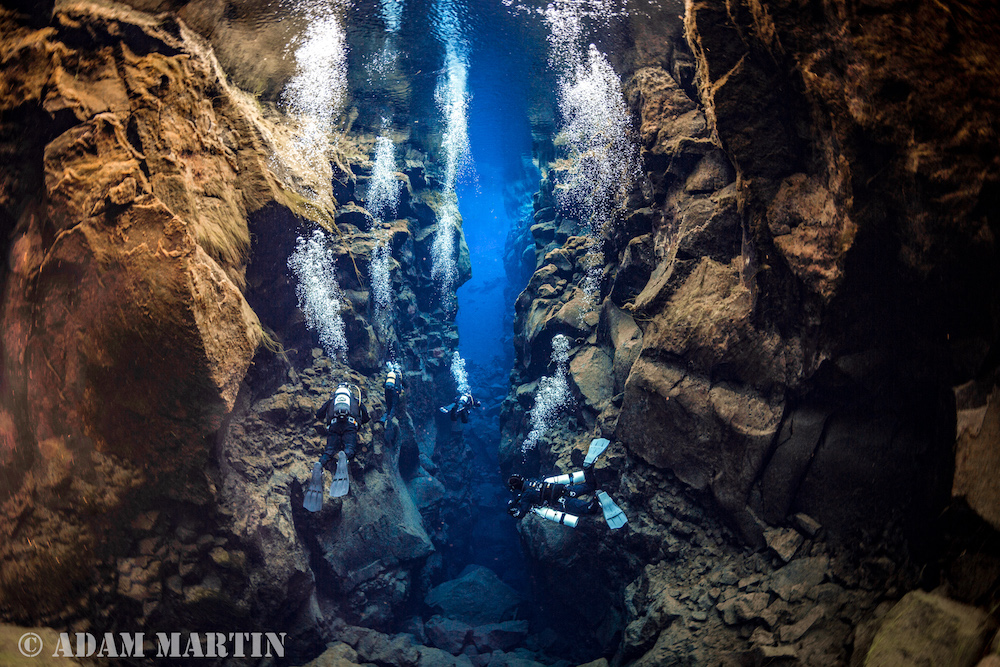 On a recent New Year's holiday in Iceland I was fortunate to dive a lesser known site called Davíðsgjá, rumored to be Silfra's "darker, spookier sibling".  Davíðsgjá, like Silfra, is also a fissure located in Lake Thingvallavatn.  It is 21m (68ft) at its deepest point and can be dived for hours in good conditions.
On this day in January, I was picked up in Reykjavik, Iceland's capital and largest city, and driven 45 minutes into the Thingvellir National Park.  Coincidentally, we drove right past Silfra, around a road-closure sign and onto a small icy road.  This road parallels the lakeshore and is accessible by 4×4 only during the winter.  Luckily my guide, Fraser Cameron of Iceland Dive Expeditions, has done this many times and holds expert local knowledge.  A few minutes later we donned dry suits in the snow and set off.
What should have been an easy 100m (328ft) walk was actually quite strenuous with a dry suit, tank, 12kg (26lb) lead, 10kg (22lb) camera setup and a menacing layer of ice.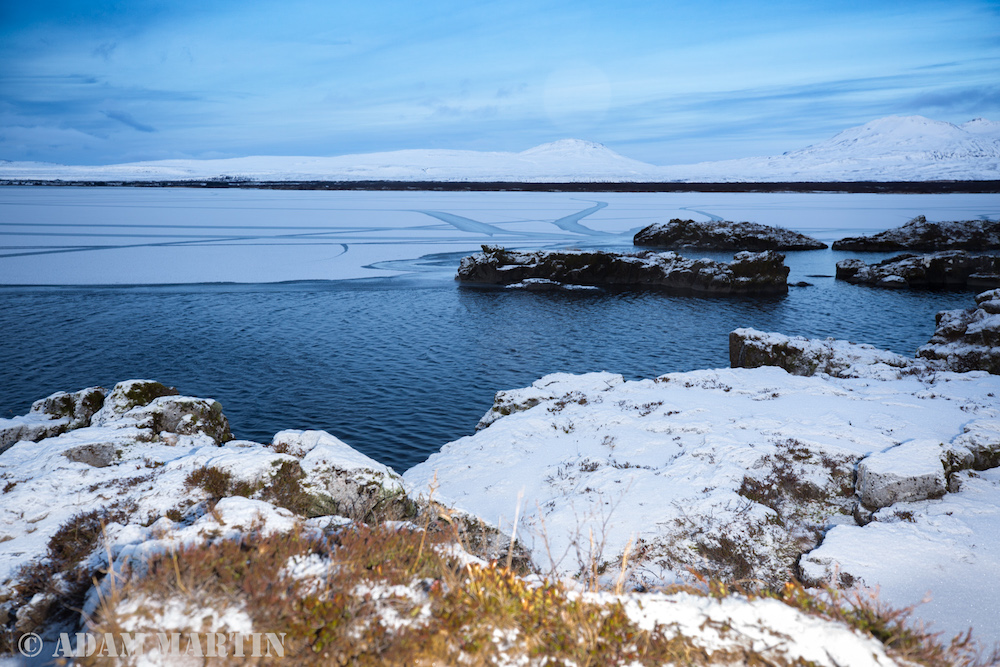 Arriving at the entry point revealed a small clearing in the ice near shore, into which we would execute a 2m (6ft) giant stride from an icy rock. I was quickly reminded how 2°C (35°F), water feels on the face, but my excitement level overrode any discomfort.  Upon descent we explored a few cracks and a fun swim through while looking for photo opportunities.  It was the signature clear blue water that I remembered, but with an added dimension of an ice ceiling.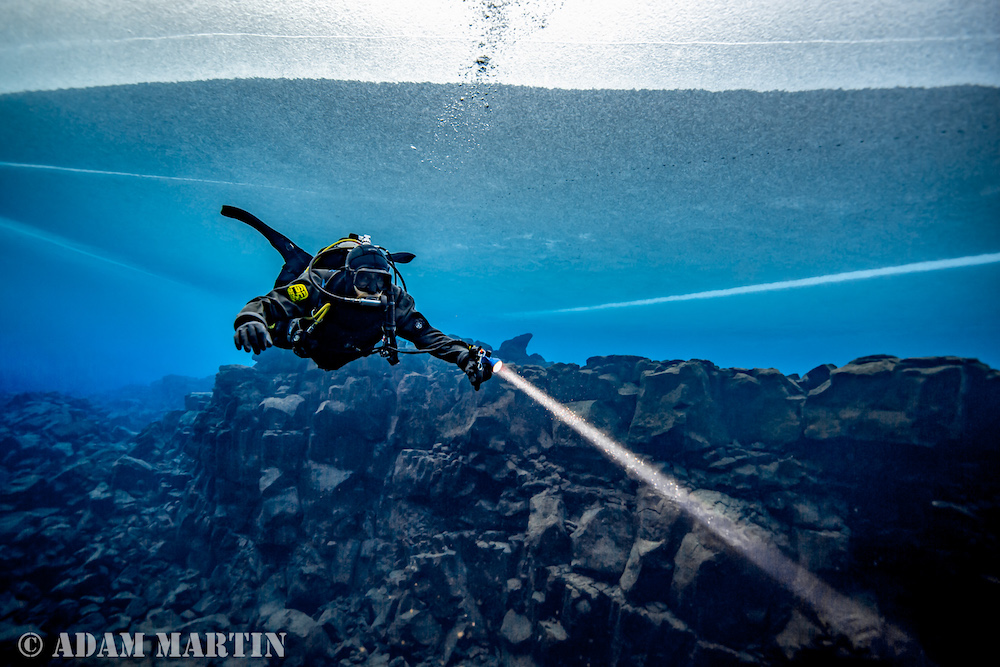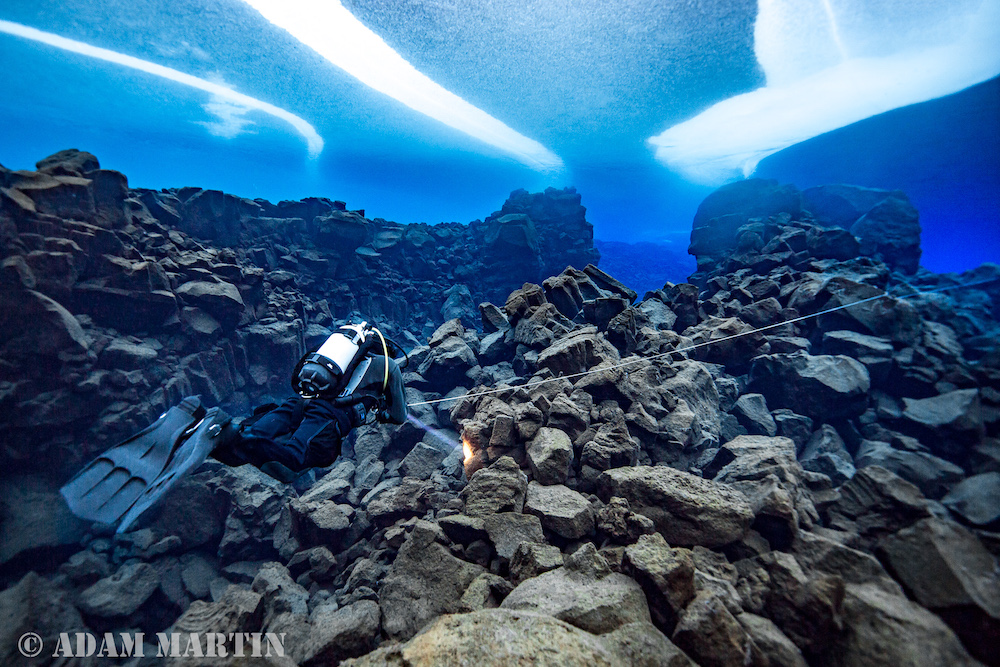 We found ourselves at the ice edge and the guide proceeded to run a line and enter this overhead environment.  Though we were limited by the ice as to how far we could dive the actual fissure, we managed to have quite a bit of fun playing within a safe distance of the edge.  Anything more would have required additional safety precautions, support, redundancy, etc. We ended by sliding up onto the ice and dragging our gear out to the edge of the lake for the hike back.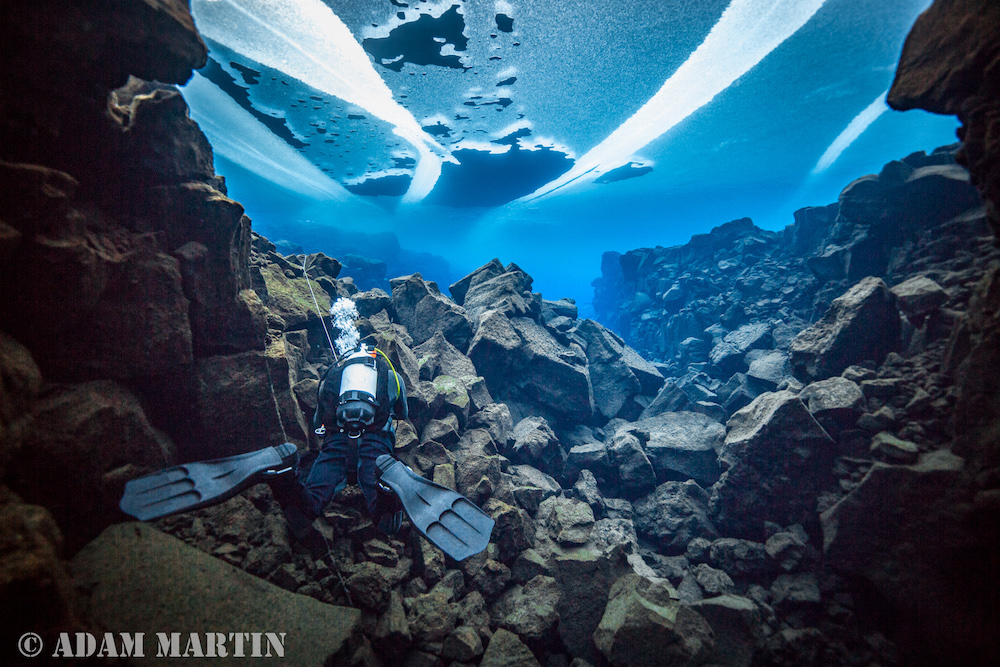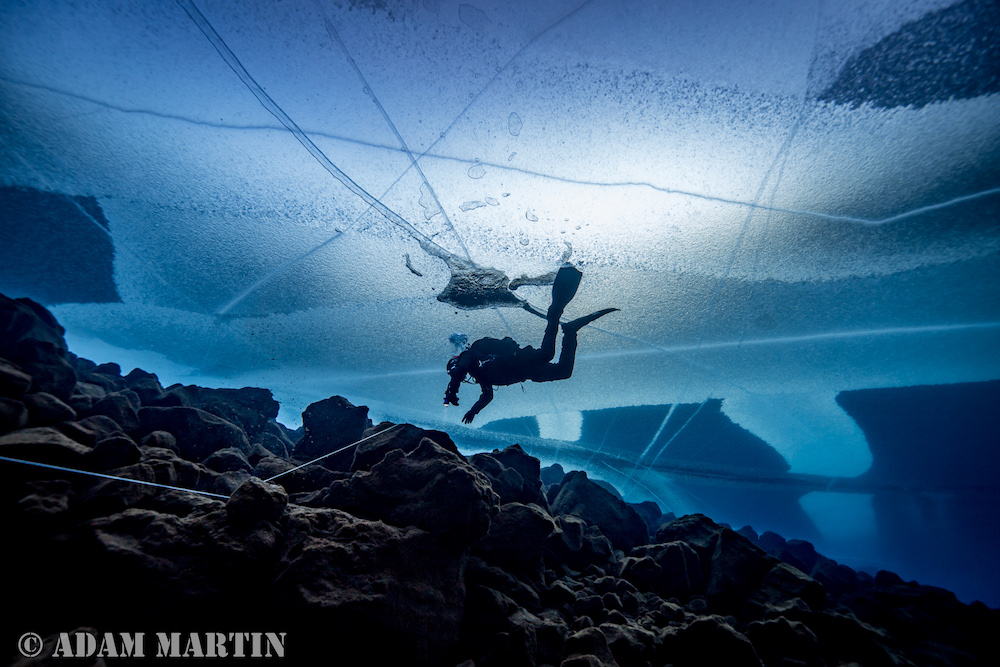 Iceland is an amazing place.  It is incredibly safe, connected and virtually everyone speaks English.  There are adventures and scenic viewpoints to enjoy around every corner.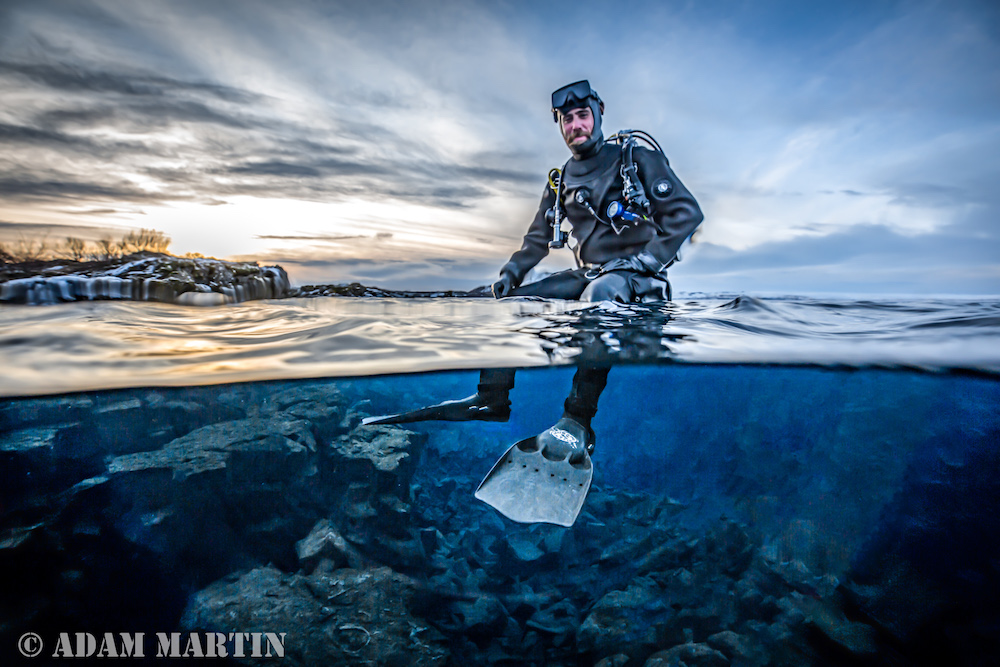 Learn more about the PADI® Ice Diver and Dry Suit Diver courses. You also now order PADI replacement card featuring Silra Fissure in Iceland.