Written by PADI AmbassaDiver™ Gemma Smith
Carrying on from my last blog on the unsung pioneers of diving, I had always intended to write now about some of my favourite male divers who have contributed to this diving sport we all love. As I started researching though I came across more and more amazing women who have done so much over the years and received so little recognition. On that note, I couldn't help but carry on with more of my favourite ladies, from the woman who led underwater excavations on the iconic Mary Rose shipwreck, to the first female dive shop owner.
Margaret Rule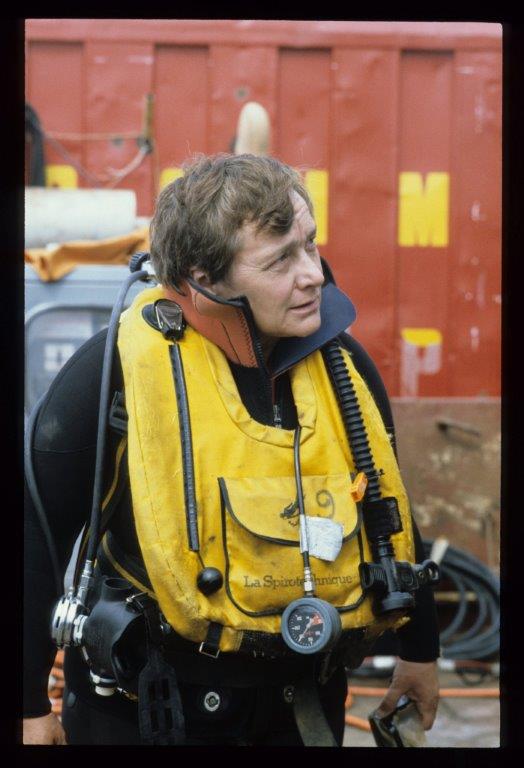 The Mary Rose is without doubt one of the most famous ships in the world. As the flagship of King Henry VIII, she sank in 1545 just two miles outside Portsmouth harbour, United Kingdom, during a battle with the French fleet. Dr Margaret Rule was a very experienced land archaeologist when she was initially approached to join the team searching for the lost Mary Rose. Although the wreck had actually been found in 1836 by the Deane brothers (the true inventors of standard-dress diving equipment) her position was then lost. From 1968 a team of volunteers searched for the wreck, before eventually re-finding her in 1971. As a non-diver Margaret was determined to play an active role in excavations, so learnt to dive solely for that purpose, and was instrumental in making sure the Mary Rose was designated a protected wreck site. She went on to be the project director, and was actively involved in the ship's eventual recovery and conservation at the Portsmouth Historic Dockyard.
Read more about Margaret Rule and her involvement with The Mary Rose excavation in this article by Rosemary E Lunn.
Dottie Frazier
Its no surprise that Dottie Frazier ended up as the first female scuba diving instructor in the US in the early 1950s. She had spent her life in the water; learning to swim by three years old, free diving wearing a mask by age ten, and becoming a proficient skin diver and spear-fisher by her teens. Not content with just one 'first' though, she went on to become the first female dive shop owner with her store 'Penguin', and also started her own line of wetsuits and drysuits. Breaking barriers for women and refusing to bow down to the pressures of the day is what Dottie Frazier was all about.
Sue J. Trukken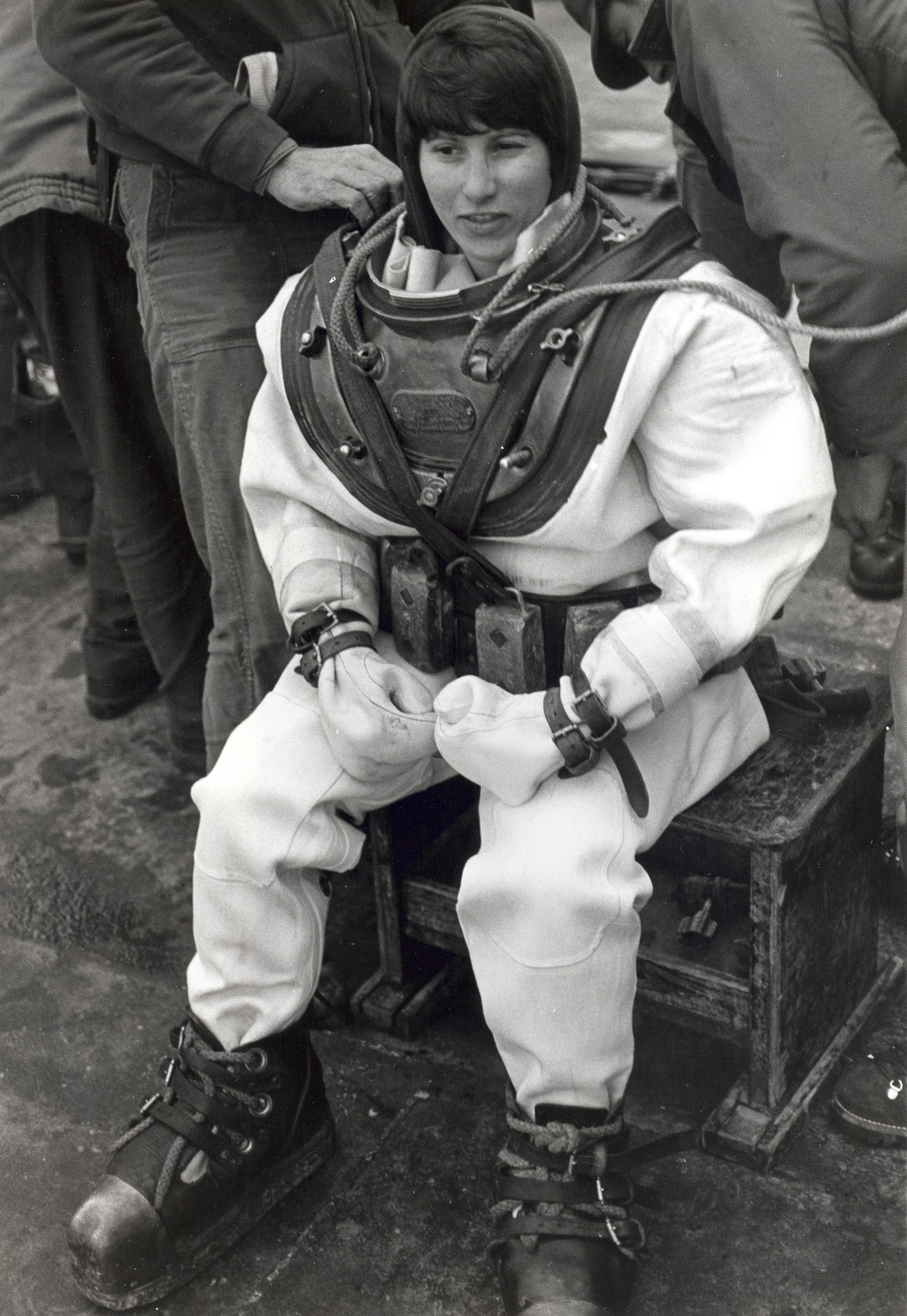 Having entered the US Navy in 1978, she was determined to have her first assignment while at sea. With that in mind she ending up becoming the first ever female diving officer as well as the first ever female mixed gas diver to graduate from Basic Diving and Salvage Officer Training in 1980. She later went on to become the first woman saturation diving officer in 1983 at the Navy Experimental Diving Unit. Working her way up to Commander, she was regularly the only woman assigned to her command.
And finally…
Amelia Earhart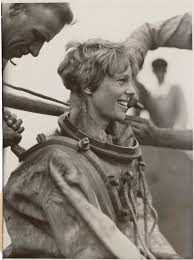 My hero and inspiration for much of my life. Primarily known as an aviation pioneer and author of numerous books, she was the first woman to fly solo across the Atlantic Ocean, as well as the first person to fly over both the Atlantic and Pacific. She also happened to be a deep sea diver. She was famously photographed emerging from a exploratory dive off Block Island, Rhode Island, in 1929. For anyone interested in travel, adventure, and pushing boundaries, you can't go wrong by looking up to and being inspired by this remarkable woman.