'As a new diver, some skills are harder to master than others. Was there one you found difficult?'
When we asked our Facebook community this exact question, there was one response that stood out to us.
"As a new diver with only 28 dives and I only have 1 hand and half a left arm, I had a hard time tying the required knots for search and recovery. I got it done though and got my advanced open diver certification."
The answer came from James Tickle, a 54 year-old upper body amputee, father of three, ex-race car driver and former aircraft mechanic. Naturally we were eager to find out more about his scuba journey.
---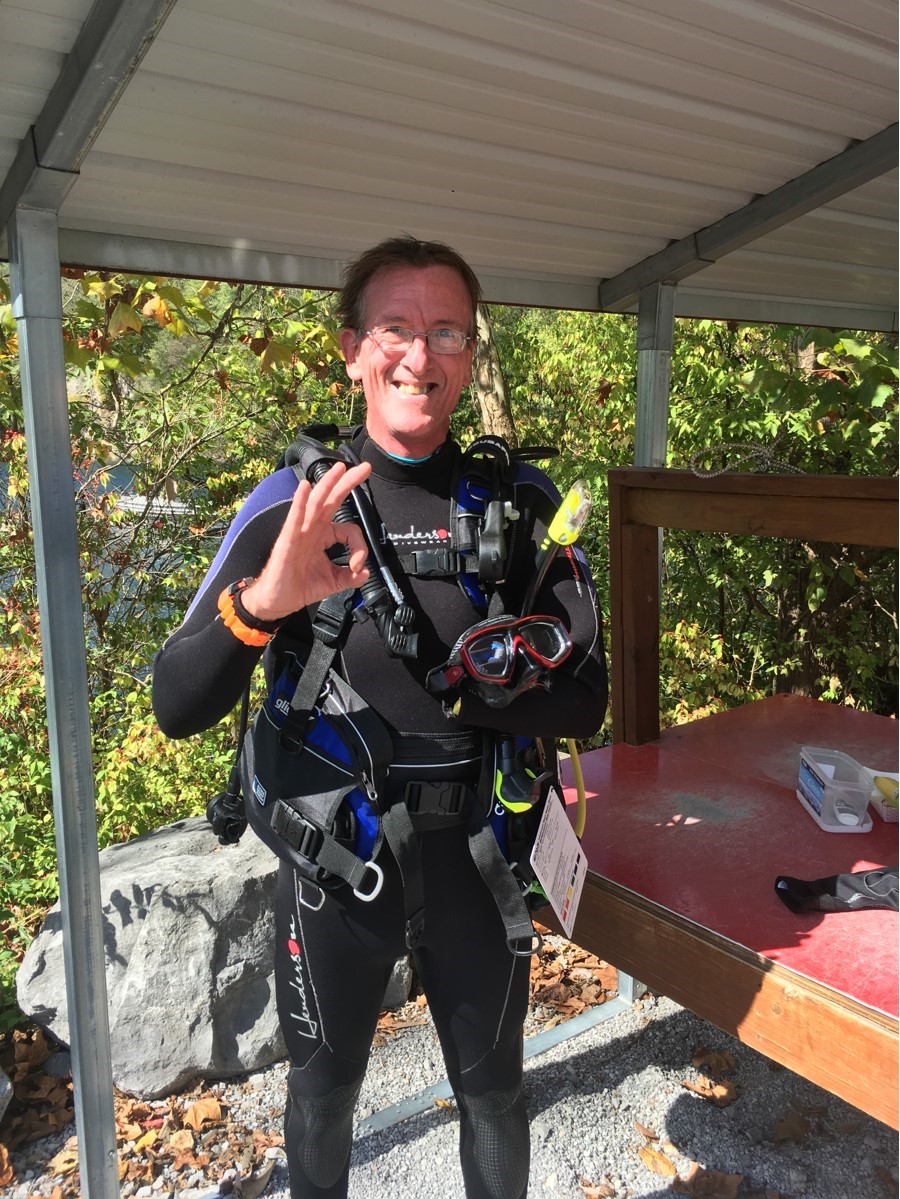 I've always wanted to scuba dive, but I never thought I could because of my disability. I love to snorkel and would join snorkelling excursions but I always admired and felt a bit envious of the divers.
When I returned from a recent holiday to Jamaica, and shared my snorkelling experiences, a good friend Phil Wright (who happens to be a PADI Instructor) asked me if I'd like to do a try-dive experience at a pool that he would be leading.
One of the skills in the PADI Open Water Diver course is to remove your gear and put it back on under the water. This was where I had my first problem. I struggled to get out of my BCD and back into it underwater. After some trial and error however, I found a method that worked for me! The key was to make sure all the straps are as loose as possible before I unbuckle everything. That makes it really easy to get back in, grab both ends and buckle up using one end. Then I pull the straps tight again.
After getting certified at Mermet Springs in Illinois I was immediately hooked. I signed up for more classes, completed my PADI Advanced Open Water certification, Dry Suit Diver specialty and Enriched Air Diver specialty.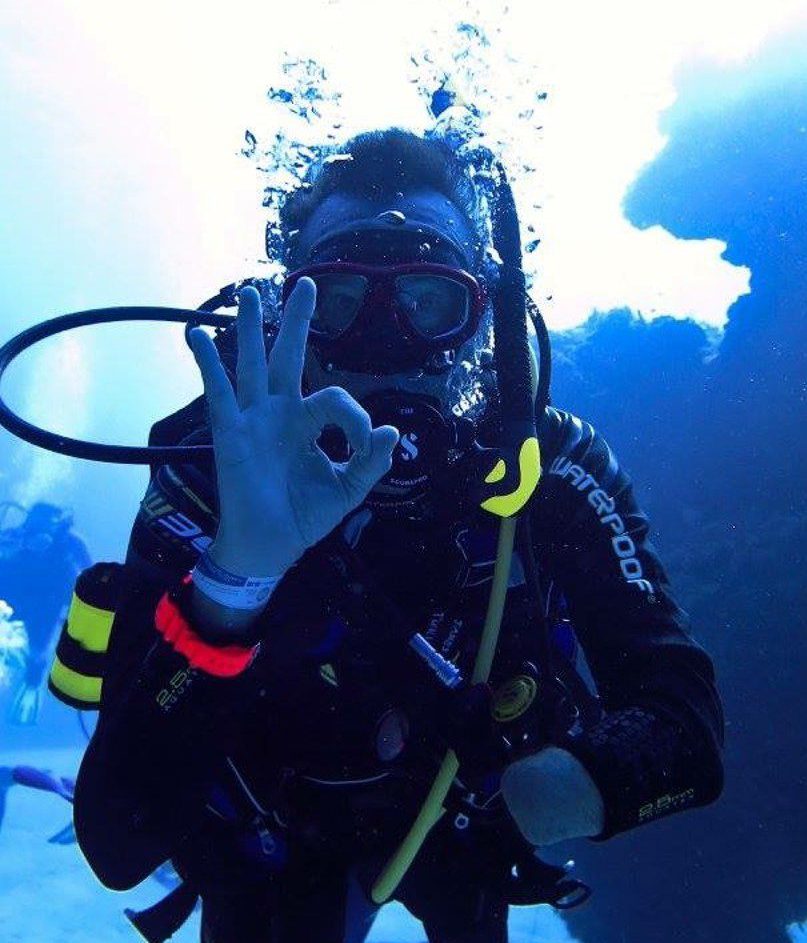 During my Advanced Open Water course, I completed a Search and Recovery Adventure Dive. Here I found that tying knots was quite challenging. Every day I practiced the four required knots on land wearing my 5 mm gloves (usually at home on my couch) until I felt fairly comfortable that I would be able to do them underwater. When the time came to do the knots underwater I was really nervous and unsure because of the different environment. Surprisingly, I actually found it much easier underwater because there was no gravity. The ropes would float in place and I was able to tie each know on the first try!
When my instructor and I surfaced from that dive I received a high five and a bear hug. I was really happy with how it went and just couldn't stop smiling. Completing the course was a huge sense of accomplishment – I completed the navigation, deep, and wreck Adventure Dives in addition to search and recovery. There were plenty of hugs and congratulations (and celebratory drinks) at the end.
Since I began diving I have learnt that, as with everything, things can be modified to accommodate. Being comfortable in my gear is really important and makes my diving much more enjoyable, so my BCD has been modified to have the inflator/deflator hose on my right shoulder as I only have a right hand. I use a magnet to secure my alternate air source rather than a rubber band as many people do and I've learnt that adding two pounds more weight to my left side makes up the difference in weight because of my amputation and this has really helped with my buoyancy. A lot of this learning took some time and trial and error to see what worked. My PADI Instructors, Phil Wright, Bill Harrison, Bjorn Loftis and Eric Brown have been wonderful in helping me with ideas to try and keep using what works.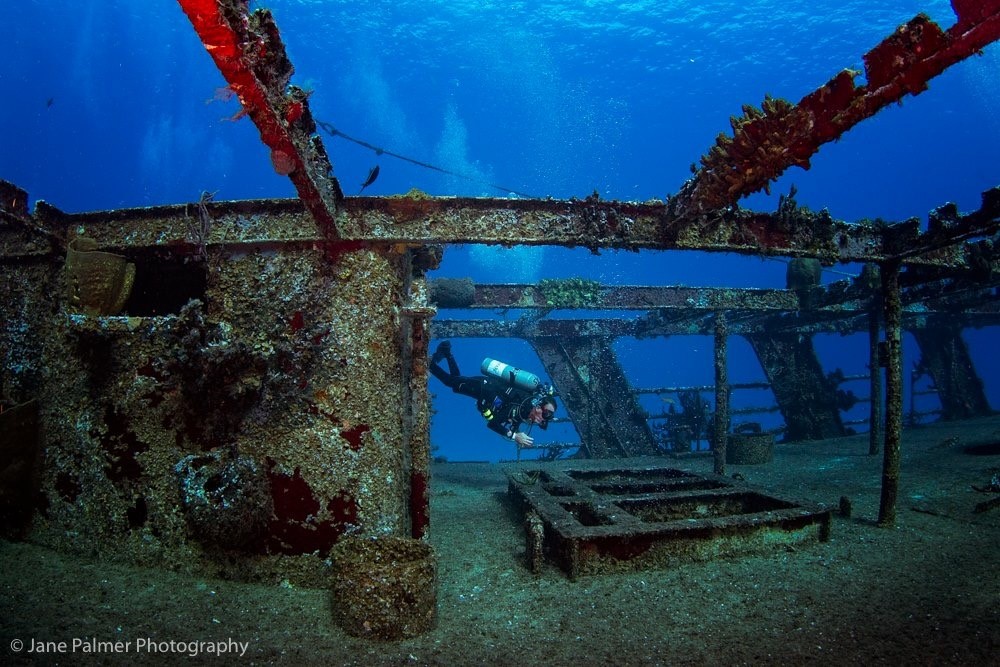 Now I'm taking the Advanced Wreck Diver specialty and planning a dive trip to the British Virgin Islands!
To anyone thinking about becoming a diver and doesn't think they can, my advice is this: Don't ever say you can't! Through the support of my family and friends and working with a great dive shop, my dream of scuba diving has come true and I believe it can happen for anyone who truly wants to scuba dive as well. My inspiration to try diving was that many other divers, just like me, that have accomplished what I have and so much more! There's many wonderful dive shops with awesome PADI Instructors all over the world that can and want to help.
Want to take the first steps and become a PADI Diver like James did? Learn how here.