Written by Brent Durand. Photo provided by Tod Warren. 
Los Angeles is one of the largest tourist destinations in the U.S. but often overlooked by divers. Those who aren't afraid of a little chilly water, however, discover an underwater world of lush kelp forests and their inquisitive inhabitants. These are 5 of the best dives in LA.
Catalina Island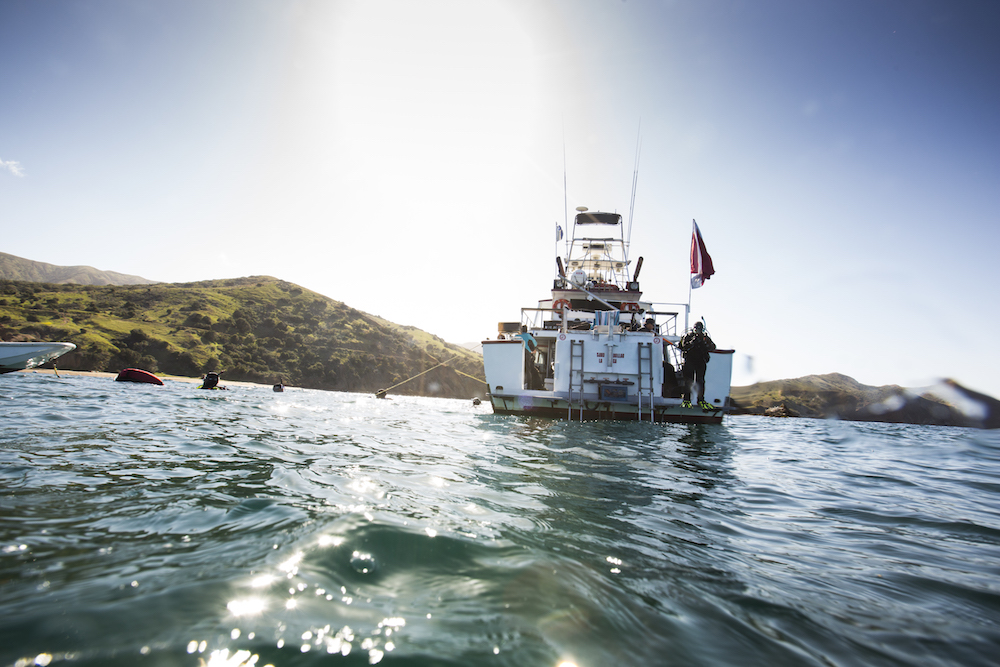 Catalina Island, part of the Channel Islands, is one of the most popular dive destinations in California. Late summer and fall bring the warmest water and best visibility, reaching up to 80ft (25m)! Diving is done through local dive charter boats (most located in San Pedro), during a full day with 3 dives and lots of great food.
Dive Tips:  Be sure to organize gear rentals prior to your dive day. If you're traveling solo, try contacting local dive shops and joining one of their charters so that you can easily pair up with a buddy.
Casino Point, Avalon, Catalina Island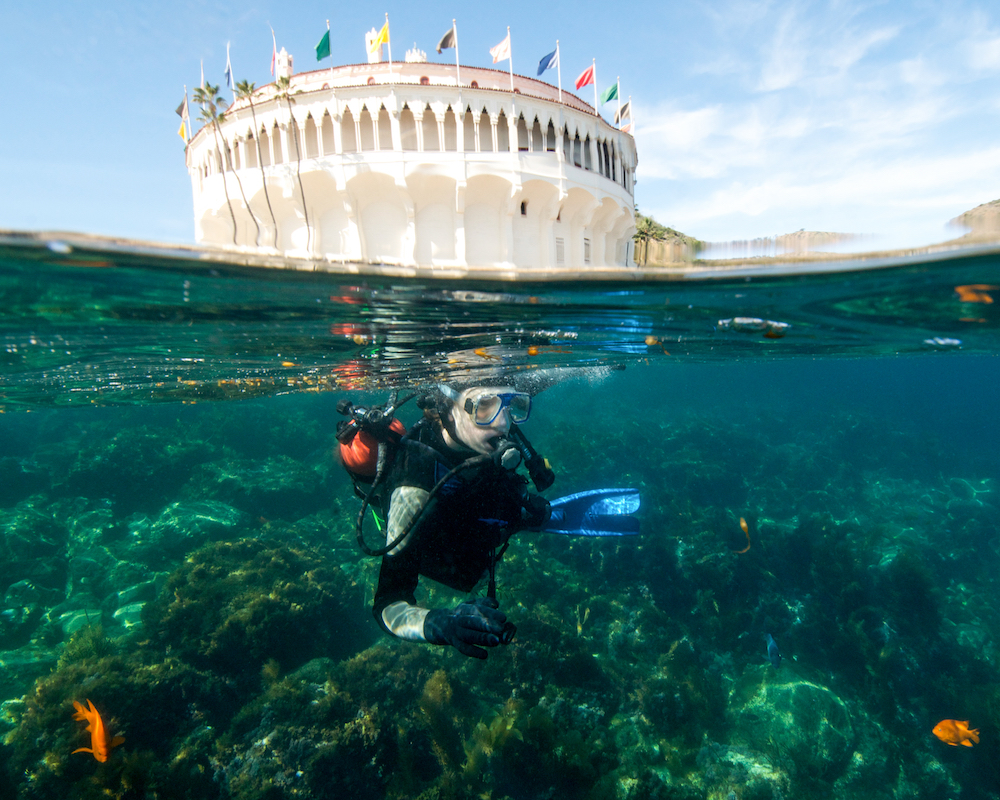 Casino Point is designed as a shore diving park with concrete stairs that descend right into the water. It's the perfect spot to combine diving with relaxing in the small harbor town of Avalon. The dive park offers several areas of interest – plenty to keep divers exploring during a full day or leisurely dive weekend. Avalon has a host of hotels and easy access via the Catalina Express ferry. Upon arriving via the ferry, the best option is hopping in a taxi with your gear for the 3-minute ride across the harbor to the dive park. Tanks, weights, and other gear rentals are readily available on site, as well as public restrooms.
Dive Tips:  Weekends can get crowded with certification courses, so try to dive Casino Point on a week day if possible. Also be sure to pack a lunch or have one buddy stay with your gear while others go and pick up some food at a local restaurant.
Veteran's Park, Redondo Beach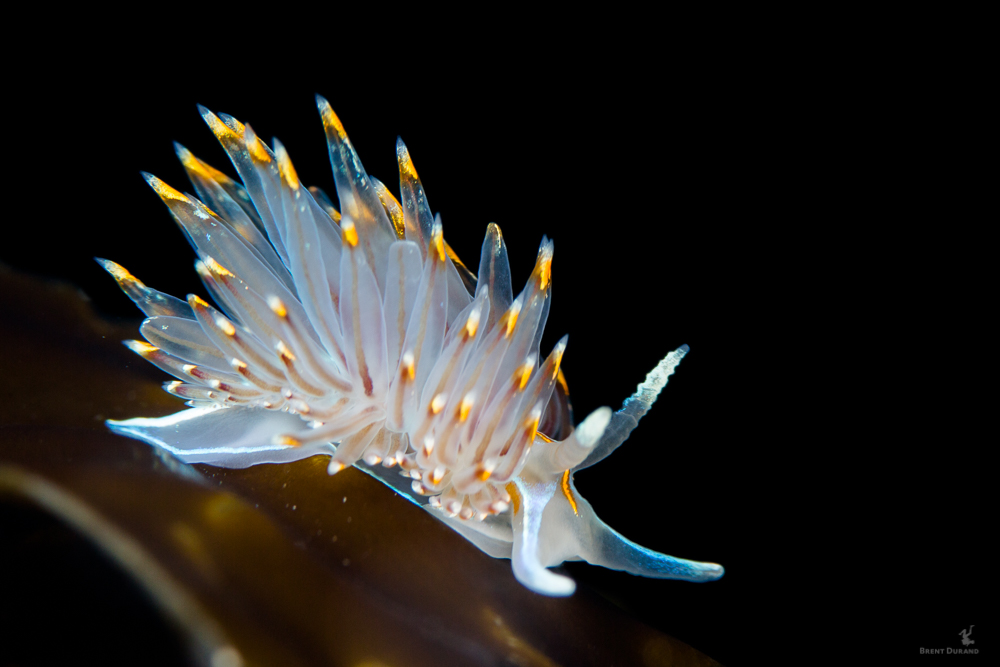 Ask any diver about night dives in Los Angeles, and Vets is sure to be near the top of the list. This beach dive site has easy parking and shore access, including showers and restrooms. Underwater, the steep sandy slope drops quickly from shore into a deep submarine canyon. Vets is known for night dives, when the muck is hustling and bustling with interesting marine life like octopus, nudibranchs, shrimp, crabs and rays.
Dive Tips:  Be sure that you and your buddy check the surf report prior to planning a dive at Vets. If the waves are over waist-high the entry/exit can be far too difficult.
Anacapa and Santa Cruz Islands, Channel Islands
These can be considered the core of the Channel Islands. Dive Charter boats depart from Ventura Harbor, making car rental a necessity, but the diving is well worth it. These islands blend rich macro life with beautiful kelp forest wide-angle scenes. A couple charter boats also offer 4 dives instead of the typical 3 dives, plus on-board jacuzzis as a bonus.
Dive Tip:  Sleep on the Peace or Spectre the night before so that you can sleep in until breakfast is ready!
Leo Carillo, Malibu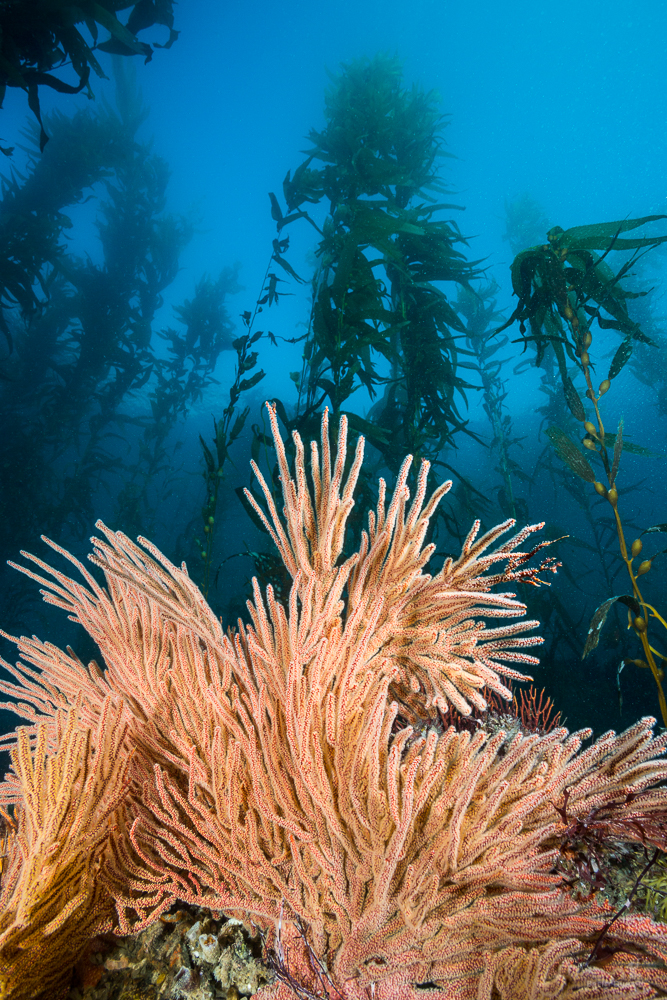 Leo Carillo is one of the most popular beach dives in Los Angeles. The ease of shore entry, beautiful kelp forests, variety of macro life and beautiful drive up the Malibu coastline make a day at Leo well worth it. Parking, restrooms and showers are available.
Dive Tip:  Be sure to dive with a buddy or hook up with a local dive guide not just for safety, but to make sure you see the best sections of the reef. Also be sure to check the surf forecast prior to dive day, as large surf can create poor dive conditions.
Ready for your next dive day in Los Angeles? Use the PADI Dive Shop locator to help you book your dives and rent gear. If you're looking looking to explore other dive sites in California check out more information here about diving in the Golden State.
Brent Durand is a professional writer and photographer.