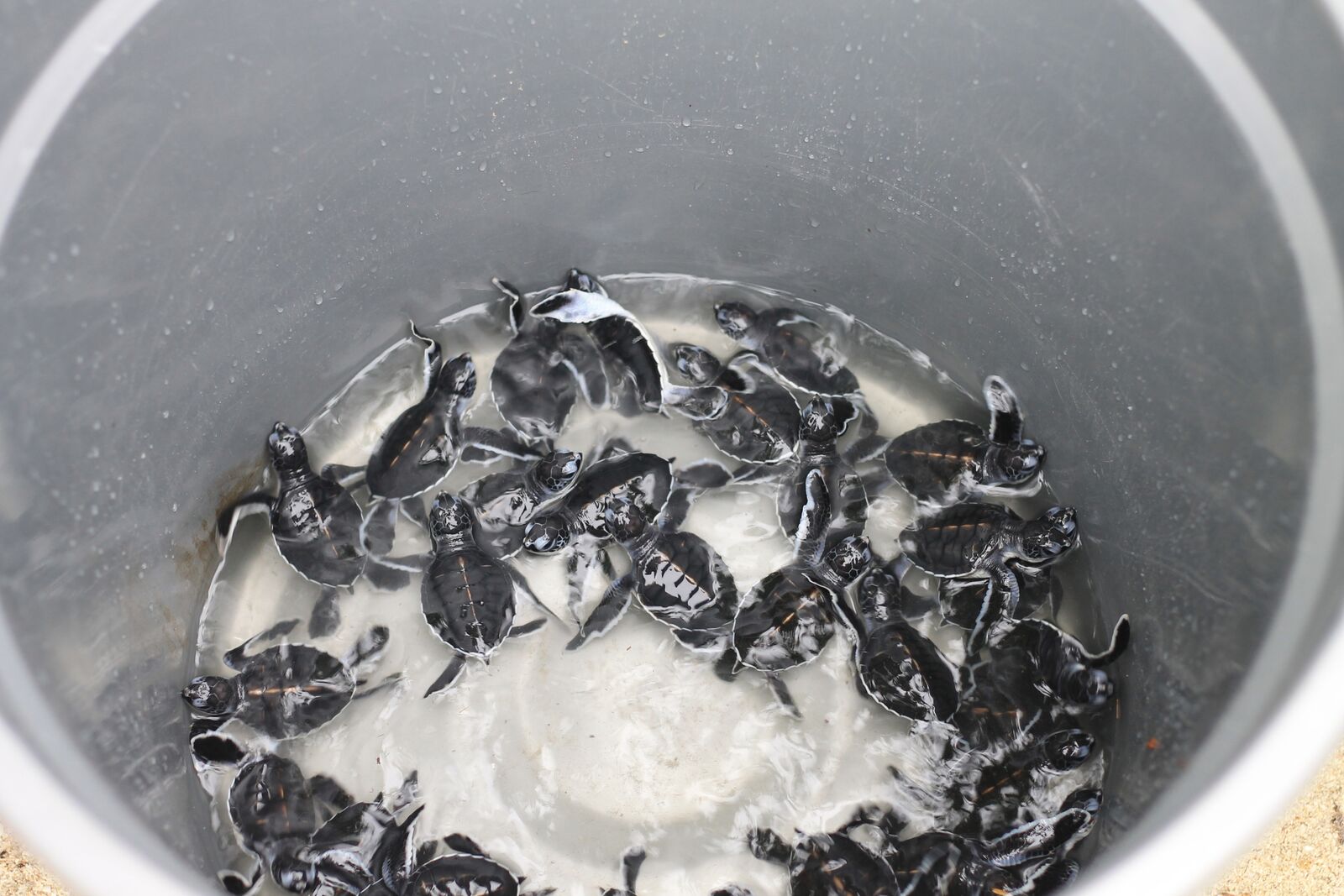 All photos supplied by Max's Dive Centre
Since 2005 the team at Nirwana Gardens Resort and Max's Dive Centre have been operating a successful turtle hatchery on the island of Bintan, Indonesia. The turtle hatchery began as an initiative by Nirwana Gardens Resort to increase awareness among the local people about marine conservation and to increase the turtle numbers in the region which had been in decline.
"Some people would find the eggs and dig them up to sell them," commented Max Dean, owner of Max's Dive Centre.
Nirwana Gardens, which has a micro zoo on site, sought advice from the zoo professionals and built a 3.5 x 2-metre hatchery area in front of Bira Banyu Beach. The hatchery is covered in para-net and below ground it is made from tough polycarbonate to prevent monitor lizards from being able to tunnel through the sand. The Nirwana Gardens team now go out to find turtles nesting and bring the eggs back to the hatchery. They also offer a reward to local people in return for eggs and for reporting turtle nest locations.
Max Dean commented that since the hatchery began, "Green and hawksbill turtle numbers are on the rise and we see more on every dive. It's an awesome project which we are very proud as it allows us to give something back".
Once the eggs hatch, the baby turtles are placed in salt water tanks until they are ready to be released 1 – 2 weeks later. This gives them time to grow and strengthen which increases their chances of survival. The resort and dive centre check the forecasts and release the turtles when the sea conditions are calmest. Guests from the resort are encouraged to attend the releases and learn more about turtle and ocean conservation.
"Nirwana Gardens Group General Manager, Walid Birak and his team are extremely enthusiastic about the program and in 2017 alone, 431 green turtles and 916 hawksbill turtles were released into the ocean. The resort and dive centre are totally committed to the project and we hope to see turtle numbers continue to rise – and looking at our statistics for how many are hatching each year it's getter better and better," – Max Dean.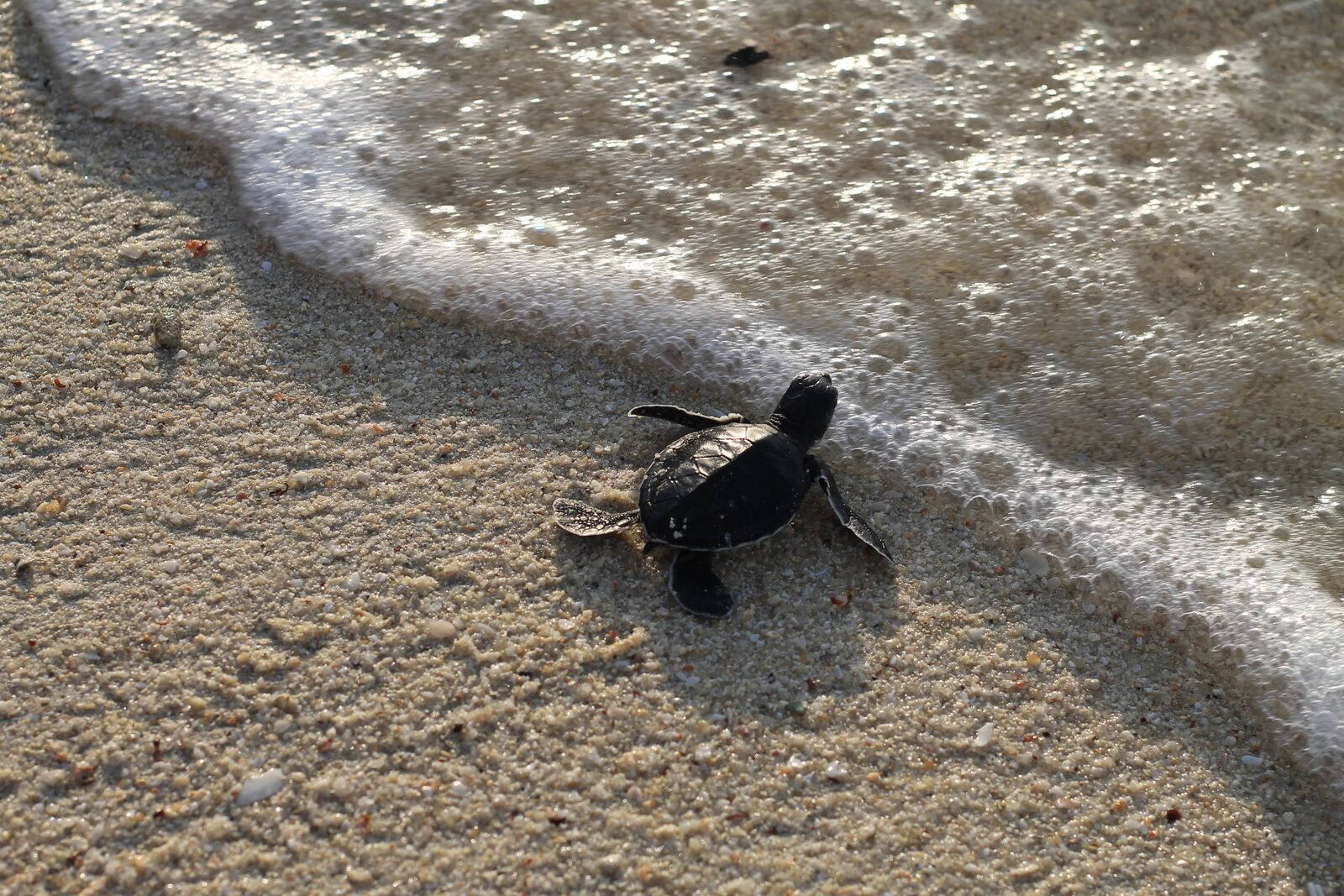 As the hatchery continues to go from strength to strength the future is looking bright for the turtles around Bintan – well done to all at Nirwana Gardens Resort and Max's Dive Centre!