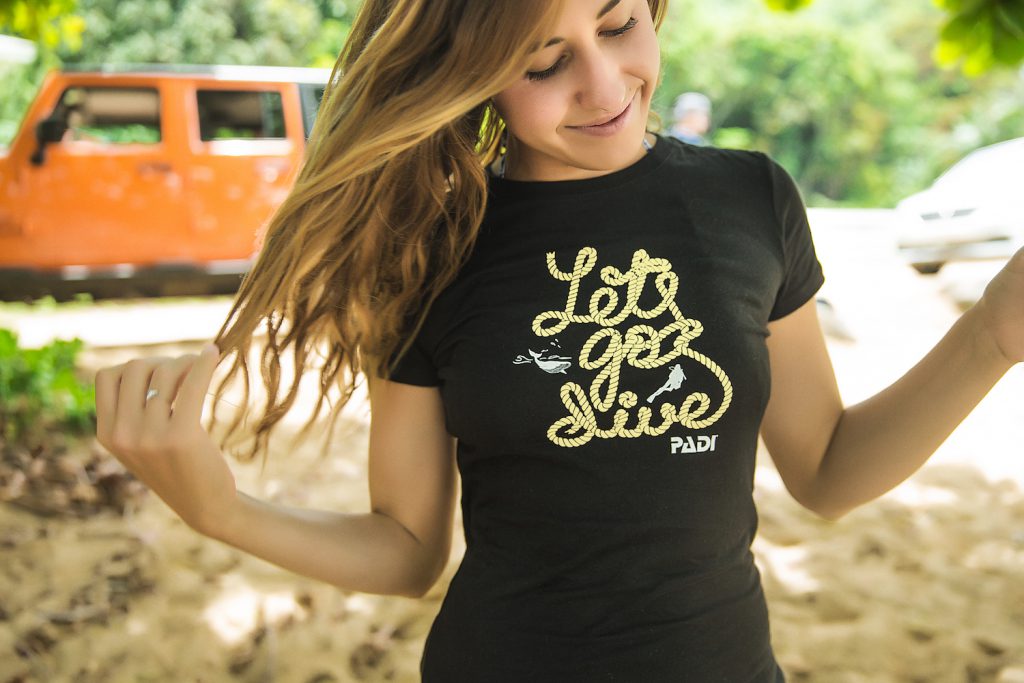 By Tara Bradley Connell
Days spent in the salt and sun doesn't mean you have to destroy your hair during a dive trip. From proper conditioning to choosing the right mask strap, here are a few tips to keep your hair healthy; no matter how many dives you log a day.
Pre-Dive: Rinse with fresh water.
"I always recommend a fresh water rinse if available before jumping into the ocean or pool.  This helps to close the hair cuticle and reduce the drying effects of the salt or chlorine," says Autumn Blum, the creator of Stream2Sea, a line of biodegradable skin and hair care.
Post-Dive: Rinse with fresh water.
"After the dive, rinse the hair with fresh water if available, then apply leave-in conditioner, concentrating on the ends. Hair is more delicate and easier to damage when it's wet," Blum says.
Apply an ocean-safe leave-in conditioner.
"Although I love organic coconut oil as a body moisturizer and hair masque, I do not recommend using it on the boats because its slippery on the decks and offers virtually no UV protection," Blum advises.
Don't use a brush.
"To prevent breakage, I like to finger comb or use a wide tooth comb," Blum says. "Take your time and slowly work out any tangles, adding more conditioner if needed.  A good leave-in conditioner shouldn't take too much and will not leave your hair feeling heavy or greasy."
Get a neoprene mask strap and headband.
"Try and get a neoprene mask strap and a headband like the Scuba Do Rag's Coco Big Oh," Blum says. "This will help keep your hair out of your face, and from getting caught and tangled in your gear."