As divers, we know the importance of diving within our limits and spending sufficient time on the surface before our next dive. There are plenty of ways to spend your time during your surface intervals, and I find that this is the perfect time to explore a new destination. If you find yourself diving along Mexico's Riviera Maya, here's my guide to what to do while the nitrogen leaves your body!
Visit the Tulum Ruins
The Tulum Ruins are one of the must-see sights on the Riviera Maya, and with good reason. These beautiful ruins tell tales of ancient times as they stand overlooking the ocean on the cliffs. There are plenty of tours to join, or you can simply pay an entrance fee and go explore the ruins on your own. An unknown fun fact: Tulum actually means 'wall' in the Mayan language.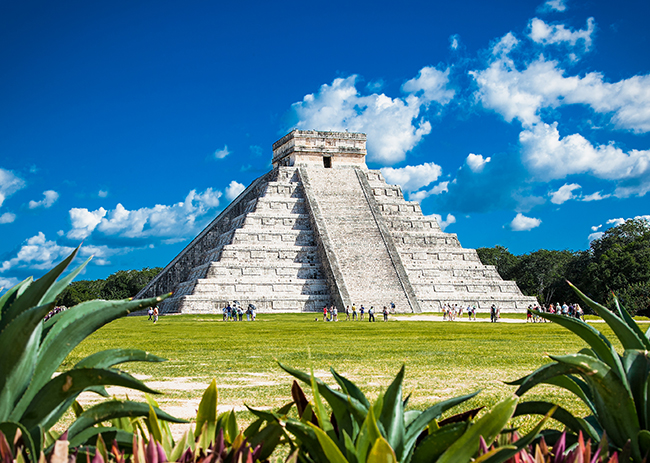 Take a day trip to Chichen Itza
If you are taking a day in between several dives, why not spend it by going a little further from the coast? The Chichen Itza is one of the most well-known and popular attractions in Mexico and is really worth the trip. This massive Mayan city is filled with history dating back to year 750 AD.
Enjoy your siesta
Spend your time at the surface wisely and catch up on some needed relaxation. The Riviera Maya boasts plenty of amazing restaurants, great beach-side bars and pools for you to regain your strength at. So bring a good book, order your favourite tacos and simply chill underneath the Mexican sun until it's time for your next dive.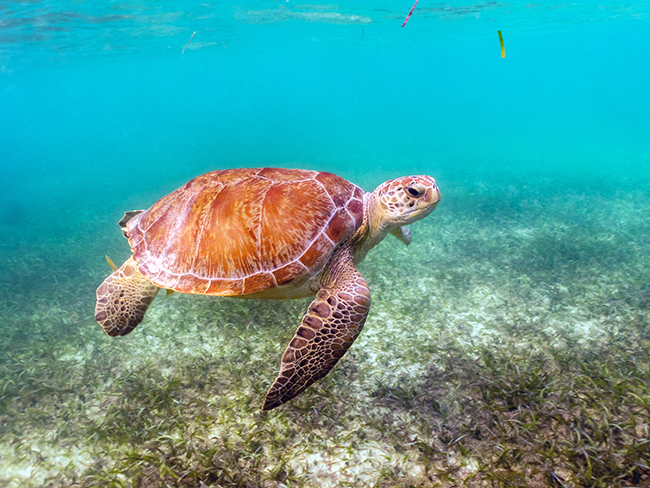 Swim with turtles
Of course, you aren't supposed to be diving during your surface interval, but what if I told you that there is a way to meet the Mexican marine life without going below the surface? In Akumal Beach, you can rent some snorkeling gear and walk straight out into the water from the beach.
Once you are comfortably floating (on the surface, no deeper) you are almost guaranteed to meet some of the many turtles who call this beach their home. It's an incredible sight, and also a way for you to bring your non-diving friends to an incredible aquatic experience.
Visit a cenote
There are plenty of beautiful cenotes scattered around the Riviera Maya, and you are bound to find one near you. I will emphasise again that you should not be going below the surface during your surface interval, but you can still enjoy the impressive scenery of the cenote, have a nice swim, and get some epic photos in while waiting for your next dive.
---
About the Author:
Lisa Stentvedt is a travel blogger and writer from Norway. Follow her adventures on her blog Fjords and Beaches and on Instagram.