In April, the Cody Unser First Step Foundation (CUFSF) and a team of medical professionals from Kennedy Krieger Institute, a facility that works with youth dealing with disabilities and disorders, set their "out of office" notices and headed for Key Largo.
The goal: To learn to dive in order to become adaptive buddies for their patients.
"We always strive to build a program so that we can 'rinse and repeat' with new groups of patients who are interested in becoming certified," Unser says.
For Unser, who put the event together, it was a moment that hit close to home. After becoming paralyzed due to Transverse Myelitis at the age of 12, Unser discovered that diving helped her deal with her disabilities.
"Learning how to live with a paralyzed body and how to live my life in a wheelchair was physically, mentally and emotionally challenging," she says. "In my mind, half of a working body meant half of an existence. Scuba gave me that feeling that I can live completely and fully regardless of being paralyzed. Sharing this feeling with others with disabilities who doubt themselves and all that they can do in life, is the motivation of our Quality of Life program!"
The Quality of Life program was incorporated into the CUFSF after Unser became dive certified. Today, Unser and her team of volunteers introduce scuba diving as a form of therapy for others with disabilities.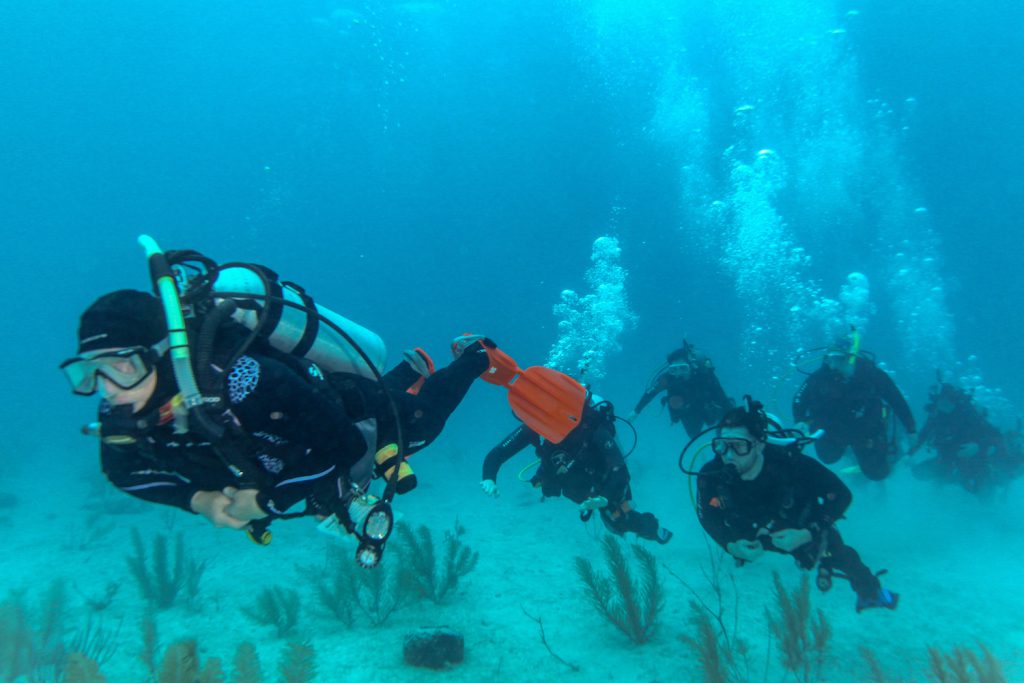 Among the physical and occupational therapists that participated in the April event was Cody's own doctor. Being involved in the experience first-hand gave Unser an idea of what the program would be like for other adaptive divers.
"It was the coolest thing for me personally to dive with my doctor, Dr. Cristina Sadowsky," Unser says. "For doctors to relate to their patients outside of the walls of a clinic, that's where science and life break the boundaries of what is defined as 'therapy.'"
With the added bond that diving brings between patient and medical professional, Unser and her team's next step is to train the newly certified medical team to become PADI Adaptive Support Divers while their patients learn to scuba dive.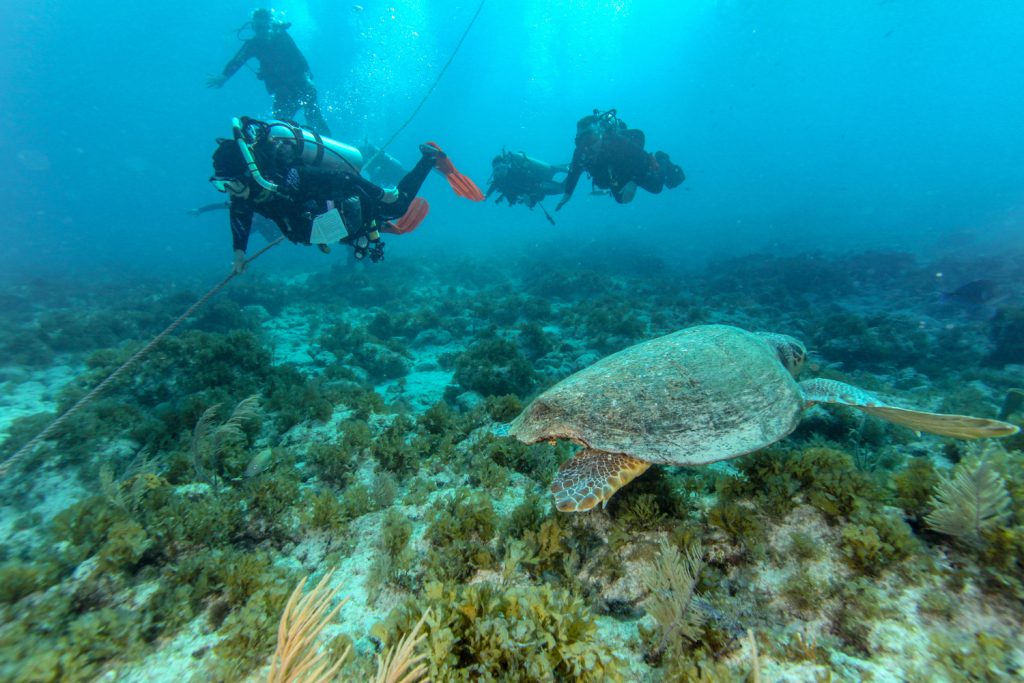 But it's not just about taking a great dive vacation for this group. A study conducted by researchers for CUFSF, Johns Hopkins University and the Paralyzed Veterans of America, revealed that "exercise therapy" such as diving, can cause positive benefits to those suffering from physical and mental disabilities.
"The research side of diving for people living with neurological and psychological disorders has just begun and the more we can understand how diving can improve lives, the more chairs and crutches we will see on boats," Unser says.
Until then, Unser and her team are working to get as many divers in the water as possible. Under doctor's orders, of course.
For more information about the Cody Unser First Step Foundation, visit their website.
If you are interested in becoming a PADI Adaptive Support Diver, you can learn more here.