Written by Alexandra Dimitriou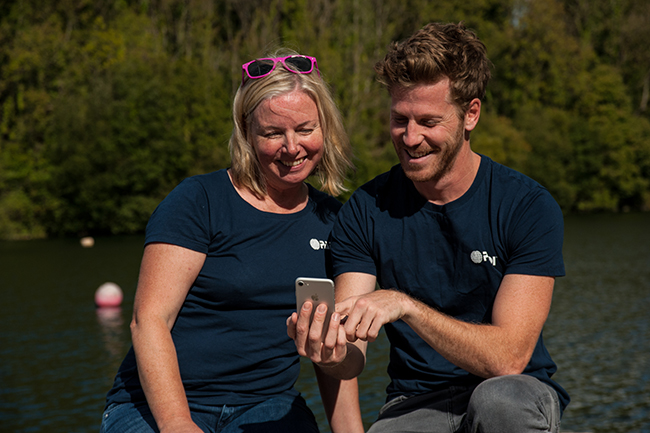 PADI Digital course materials are an inspiration. They have been around for a few years now and they are changing the way we learn how to dive. They are colourful, animated and totally absorbing. The digital revolution is nothing new. Sure, there are those of us like me, who fall into the crossover period of a time before and the time upon us; the hybrid between generations that don't really fit into one category. If you are like me then you are an X.ennial;  part of a  micro generation that is a hybrid between the X- generation and the Millennial. I had an analog childhood, but a digital adolescence. I can remember the transition, I can remember the novelty of being connected to the world, albeit via a rather long dial up procedure that sounded as if an alien composer had had a bad day.
I'm an analog girl in a digital world.
How about you? Do you prefer to turn pages or  swipe right to get to the next bit of juicy information?
More and more of you prefer the latter and I don't blame you.
Scuba diving is a physical activity, and the practical application of learning this new amazing skill of being free and safe in an underwater environment demands a pre-knowledge of diving theory. Books do deliver this information – they provided me with everything I needed – but they were in no means as fun as they are now. Digital manuals make me wish that I could start my dive training all over again.
Wanna know why?
Dive theory involves 3 elements. Home study, classroom backup  and a series of quizzes and exams.
This has not changed. But the delivery system has.
Home Study
An analog diver would have been sent home with a hefty manual to study and homework to fill out, whereas a digital diver simply downloads the digital materials. A digital diver can choose their language right from the get go, and presto! Their digital manual is theirs to keep and they can now carry it everywhere they go. It's so convenient.  Touch versions of online manuals are the premium version of the learning options and they can go on any device you choose. That means that the digital diver's manual is waiting for them whenever they have a few minutes. Where as before they had to "take time out to study"  they can now can just grab their phone and open the manual, be it in a coffee shop, at home or on the underground on a long commute to work. The digital diver's phone is always there, always waiting to share the knowledge that PADI has illustrated and animated in the most interactive way. It is breathtaking. It is a revolution.
Reduced Classroom Time
Let's take the PADI Open Water Touch as an example. This version of the digital manual has everything included and can be compared to the PADI Ultimate Crew pack (which comes with a DVD).
An analog diver would have read the manual and attempted to answer the knowledge reviews at the end of each chapter. An analog diver would have had questions that would have had to be answered later – in the classroom by their instructor.  A digital diver doesn't have to wait at all. A digital diver attempts to answer the questions and any errors are explained immediately, using the relevant part of the manual text, and again with the video section that answers their questions. If they still have questions they can either wait for their classroom session or even Facetime or Skype with their instructor right there and then, but chances are that the manual would have taken care of it already.
A digital diver can take the quizzes, do the quick reviews and even the final exam online
Incorrect answers are highlighted and explained using text and the relevant section of the video.
A digital diver has a firm grasp on dive theory before they even enter the classroom, and spend less time in there too! Digital manuals that come with videos are broken down into their relevant sections. An analog diver would watch an entire chapter of a video before reviewing what they has just watched. A digital diver does it as they go – digital manuals go with the flow and at the pace that they sets for themselves.  They have watched the videos already – meaning that they can hit the water about a half a day sooner than the analog diver. Result! If they are on holiday then they get an extra half day to lounge by the pool with a fresh glass of orange juice!
Ideal huh?
Save the Planet!
Digital manuals don't use paper! They are not wrapped in plastic!  They don't have as much of a carbon footprint either because there is no transport to consider.
The digital diver truly does leave only bubbles behind them now that they are a certified PADI diver. They are environmentally conscious, well informed, well prepared, and full of scuba diver energy that makes the world a happier, wetter place full of aquatic wonder.
Do you feel the same way? What did you love about taking the digital option of your manual? I would love to hear what you think in the comments below.
To start your PADI eLearning journey, click here!