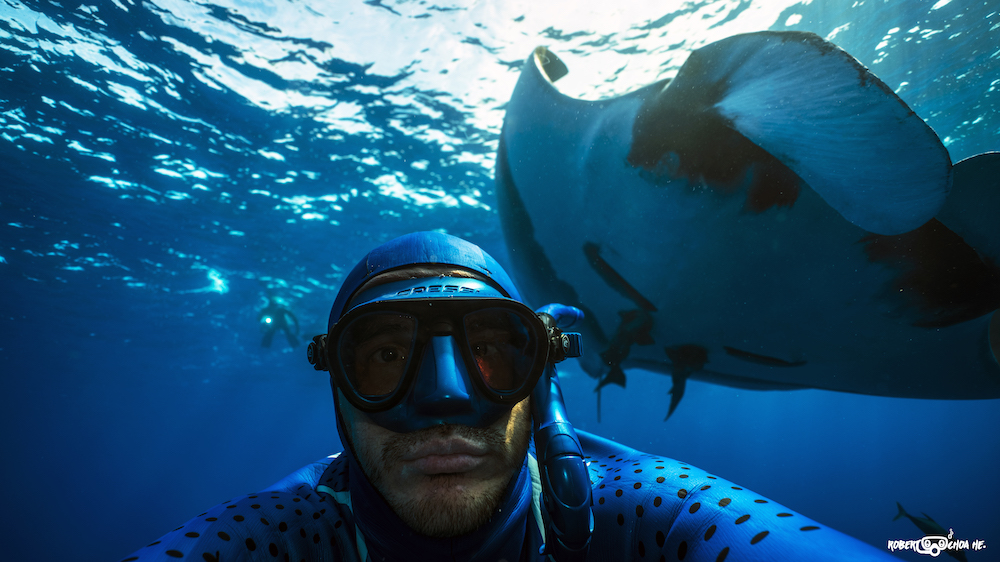 On April 13, 2018, a team of ocean conservation ambassadors, world-class athletes, and director/producer Roberto Ochoa spent 10 days filming and freediving in the waters of Mexico's Revillagigedo Archipelago National Park, located 250 miles south of Baja California. But it wasn't just playtime for this group. Ochoa, an advocate for sustainability and conservation in the area, brought the teams together to promote conservation through film.
Entitled the "Socorro Evolution," the team included Jacques Mayol Jr., son of the legendary freediver Jean-Jacques Mayol, Mexico's World Vice Champ and marine biologist Estrella Navarro Holm, Japan's World Champ Tomoka Fukuda, Keiko Conservation founder and freediver Natalie Parra, Mexican national freedive record holder Camila Jaber, CABET Conservation Founder and award-winning cinematographer Erendira Valle, underwater photographer Craig Parry, Erick Ramos, Santiago Arau, and Maria Paula Martinez, Mexico's first female certified drone pilot.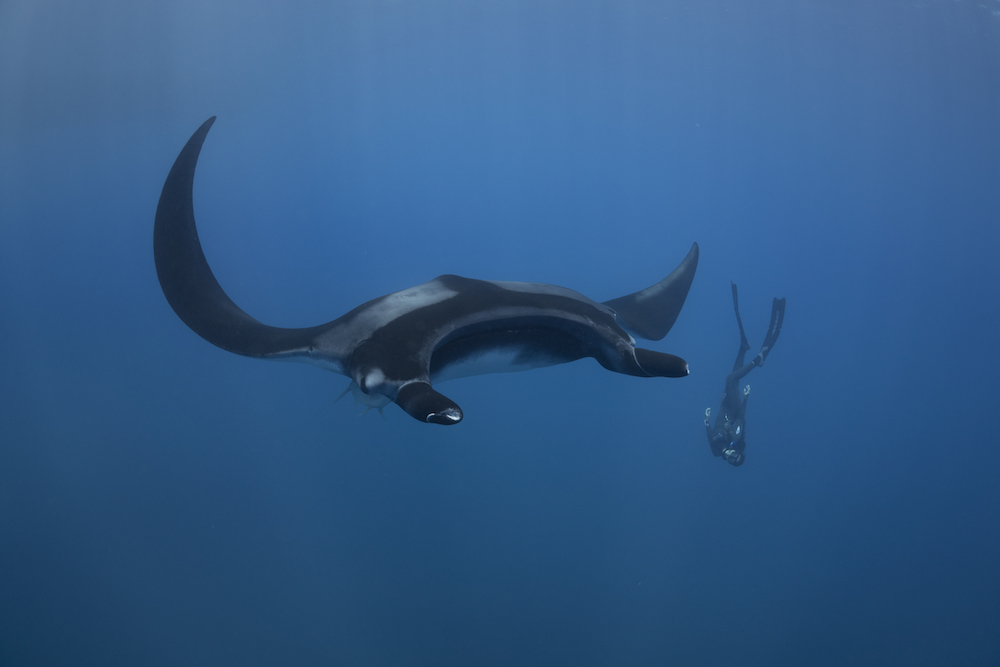 The second film in Ochoa's documentary series, Socorro Evolution drives awareness to the Revillagigedo Archipelago, the biggest marine reserve in North America.
"The purpose of the expedition and the resulting film is to present a positive message about the natural conservation of marine species and the coexistence of humans through sustainable development," says Ochoa.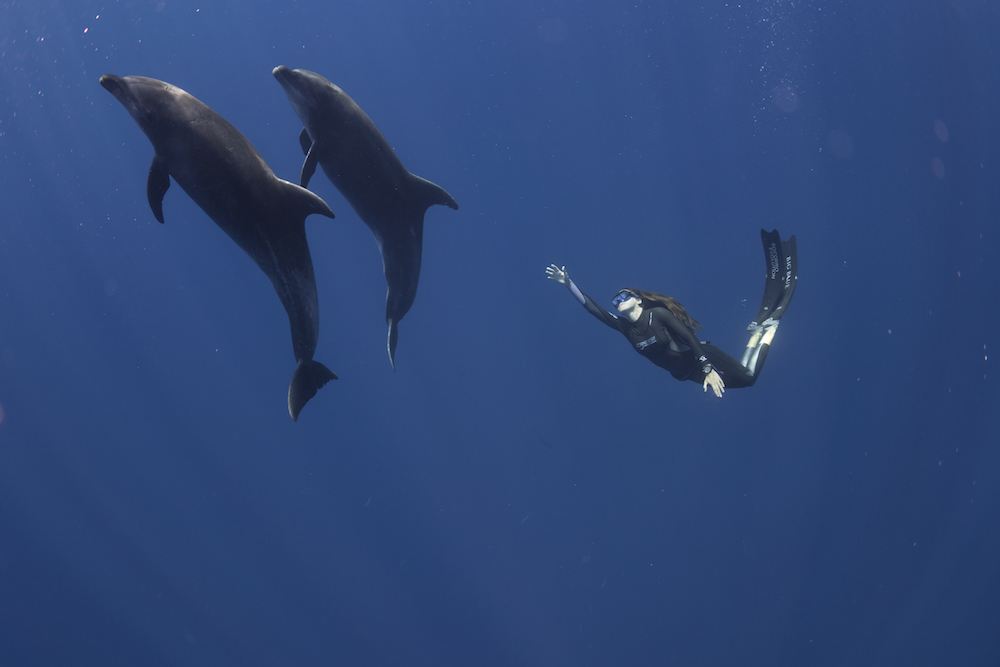 The finished product is a mix of conservation and sustainable tourism. But one of Ochoa's favorite parts of the film was the interaction captured between the marine life and the freedivers.
"For many marine species, this was their first encounter with freedivers, and they seemed to consider them fellow denizens of the deep – probably because, unlike scuba divers, the freedivers were silent – so the marine animals responded to them in a totally different manner," Ochoa explains. "It was particularly fascinating to watch the reactions of dolphins, manta rays, and false killer whales – they seemed far more curious than cautious when they encountered the freedivers and didn't hesitate to interact with them. The results were some truly magical moments captured on film."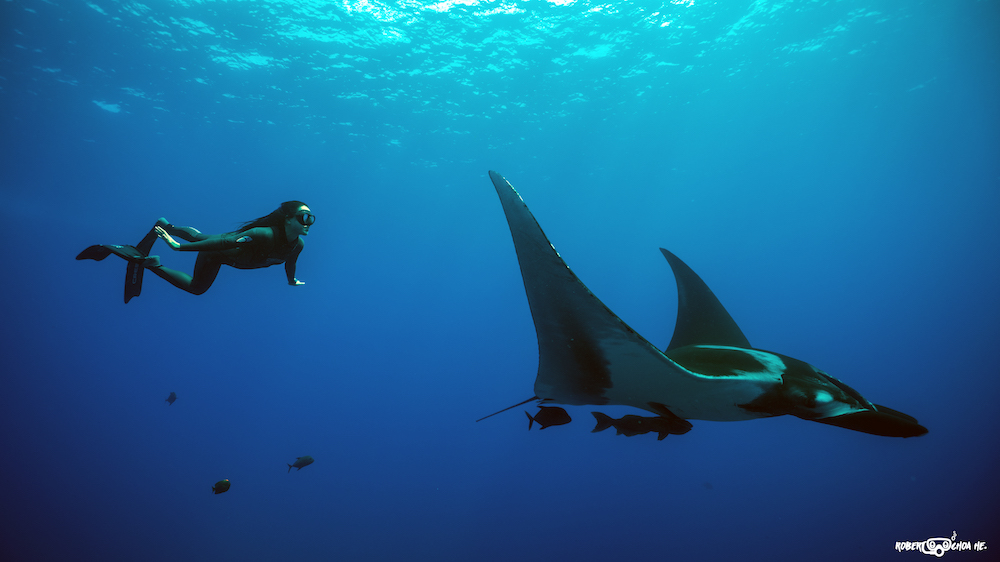 For more information about the Socorro Evolution, visit Socorroevolution.com.