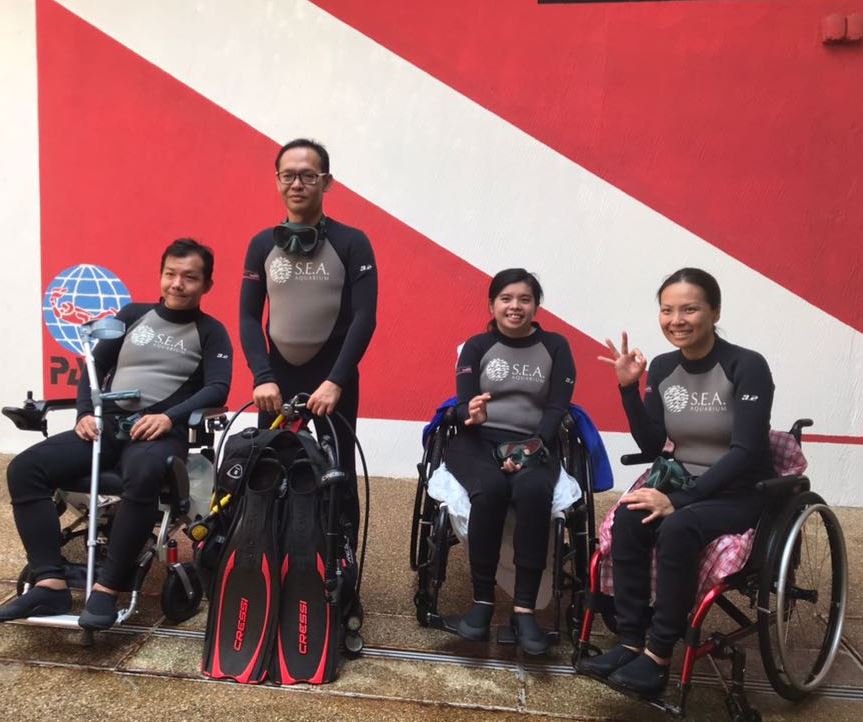 All photos supplied by Resorts World Sentosa
One of the greatest things about scuba diving is the sense of weightlessness you get as you descend beneath the surface. If you're a diver (or an astronaut) you'll have felt it, if you're not a diver, we're sure you've dreamt about it and if you're a person with a disability, that sense of weightlessness can be the great equaliser.
You see when a person with a physical disability descends into the ocean, they often can move more independently and experience greater mobility and freedom than on land.
Recently, divers with disabilities in Singapore experienced this feeling for the first time with Resorts World Sentosa – the first and only Disabled Divers International (DDI) accredited store in Singapore.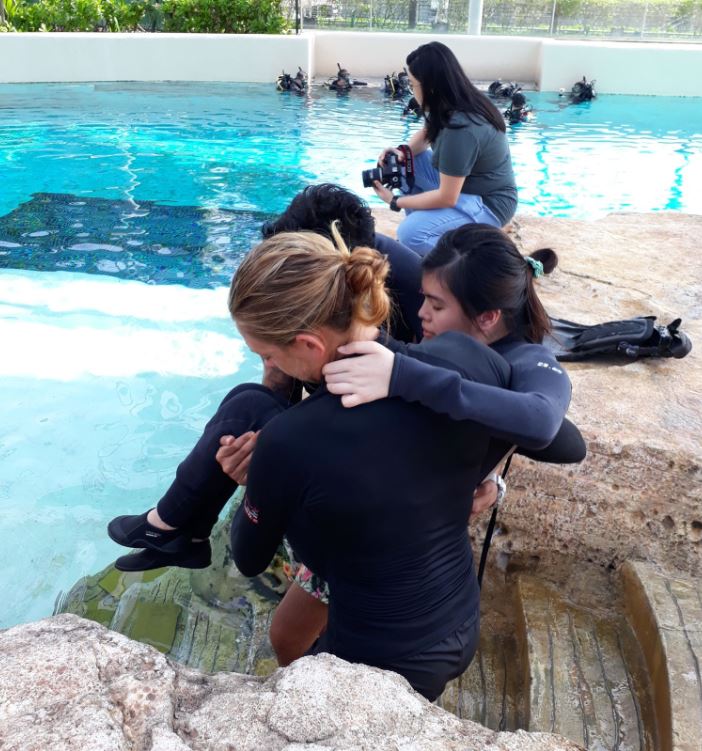 Some of the participants, like Angeline Peh, never thought they would be able to experience water-based activities like diving. Angeline suffered a fall last year which injured her spinal cord.
"I enjoyed my close encounter with the sharks and rays. The trainers were very experienced and patient, especially in the beginning when I was a little worries about being in the water. I felt reassured with them guiding me every step of the way," she said.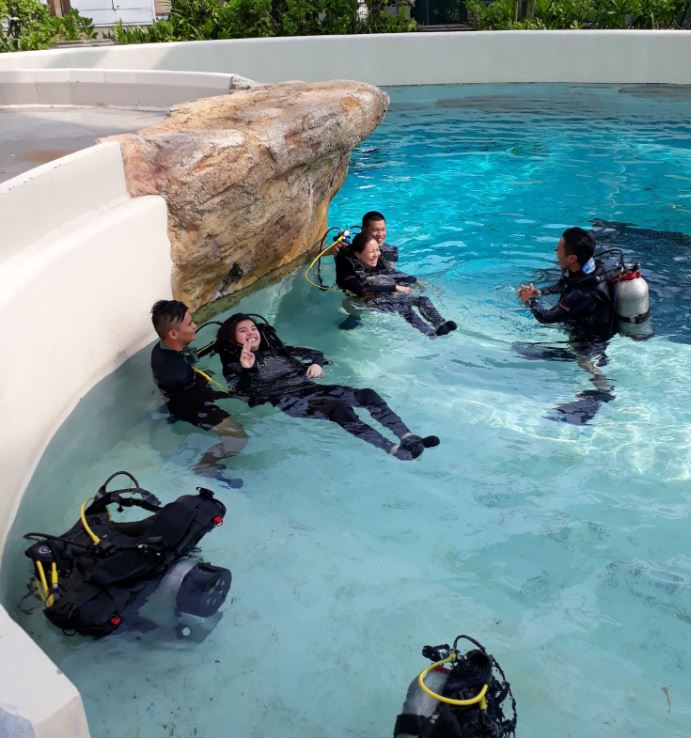 PADI Regional Manager Neil Davidson was thrilled to see PADI Members get involved in programs like this.
"Diving can change lives in so many different ways and it's incredible to see PADI Dive Shops like Resorts World Sentosa participating in programs like this. Making diving accessible to more divers with different needs is incredibly important to PADI – which is part of the reason we have recently introduced the PADI Adaptive Techniques and PADI Adaptive Support Diver Specialties," he said.
Congratulations to Resorts World Sentosa on being the first and only accredited DDI Dive Centre and we look forward to seeing how they're changing the lives of people with differing needs and abilities.
You can read more about the PADI Adaptive Techniques and PADI Adaptive Support Diver Specialties here.