The health and sustainability of our oceans are dependent on our roles and actions as a global community. By empowering all communities and connecting them to the PADI Four Pillars of Change, we can all work together to improve our world while also becoming powerful catalysts for change.
PADI is committed to supporting global efforts and acting as a force for good through the PADI Four Pillars of Change; Ocean Health, Marine Animals, People + Community and Health + Wellness.
Similarly, Stairway Foundation (Stairway) in Puerto Galera, Philippines, has been recognised for their dedicated advocacy for environmental protection and in particular, marine protection. They are also committed to protecting and promoting children's rights worldwide. Stairway has proved how powerful the PADI Four Pillars of Change can be when trying to spread awareness and initiate change on a range of global issues.
Stairway has created the Environmental Awareness for Children and Youth (EACY) program, to educate and encourage environmental protection initiatives within the Philippines community. In addition, this program aims to address the right for all current and future generations of children and youth, to inherit a safe and habitable planet.
"This is one of the most unforgettable experiences in my life. My classmates realized the importance of the sea and its ecosystem and realized the effects of their wrongdoings. The best thing we can do is to share our knowledge."- Student Testimonial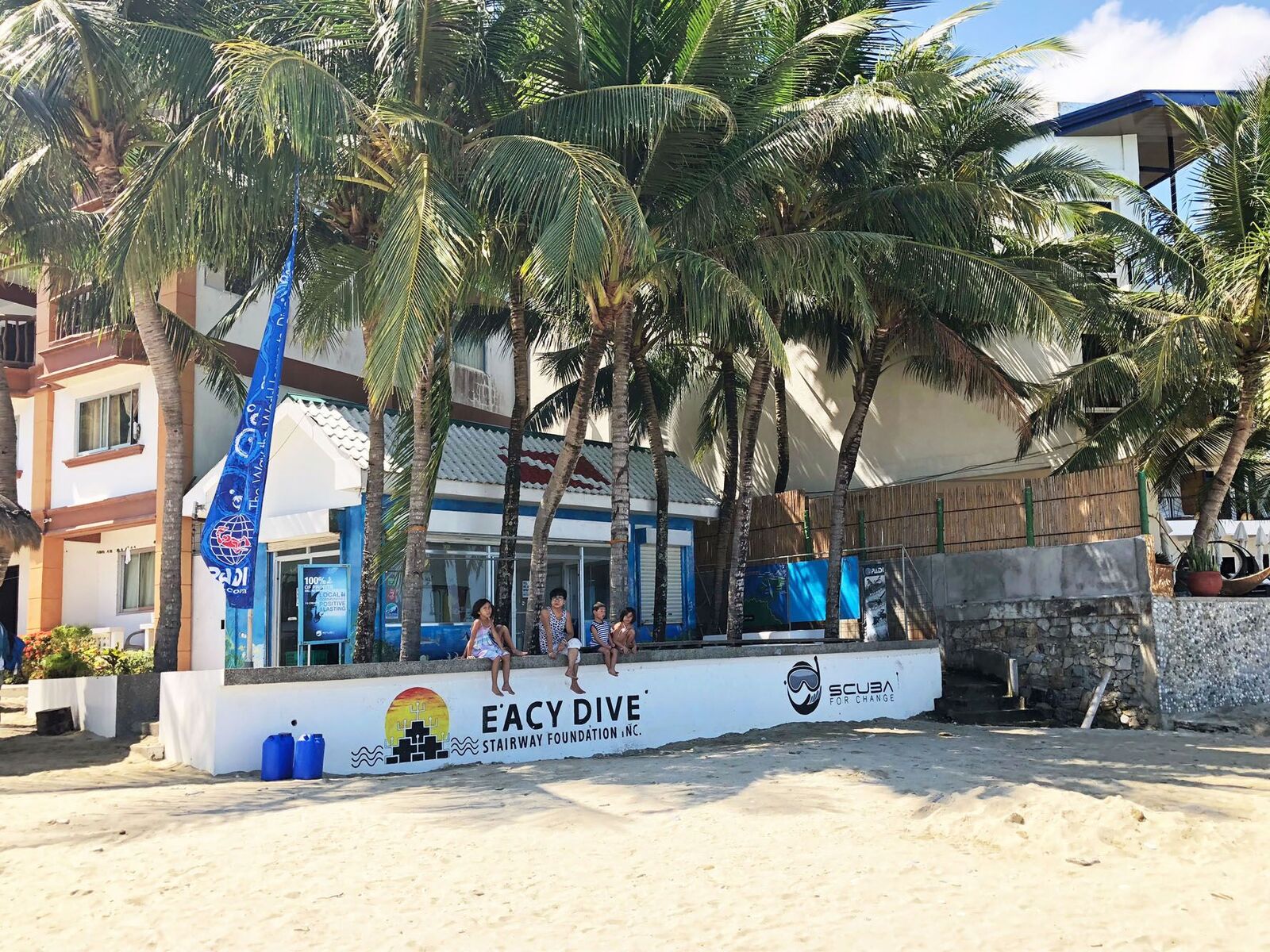 The Philippines is home to some of the most biologically diverse marine environments around the world. Despite the already established conservation efforts from the Philippines community, the ocean and its unique marine life are still under threat. Therefore, to further inspire local communities to actively respect the marine beauty that is their backyard, Stairway launched their EACY Dive School program. The EACY program is determined to stimulate conservation of the marine environment within the community, promote safe diving and to create meaningful career opportunities for underprivileged youth. In addition, Stairway also ensures that 100% of all their proceeds go back into creating programs to protect children and youth rights and to promote environmental conservation.
One of the activities that the EACY program includes is the Sea Adventure School (SAS), which is essentially a 'floating classroom'. The SAS activity provides students with the opportunity to immerse themselves into the local marine environment, in the hope that they will be inspired to foster a new mindset towards environmental sustainability. Students also have the opportunity to explore, be educated and even clean up their three local ecosystems; the mangroves, sea grass and coral reefs, from any lingering rubbish or debris. Through this program, Stairway hopes to develop a generation of children and youth who will demonstrate an active concern for environmental conservation.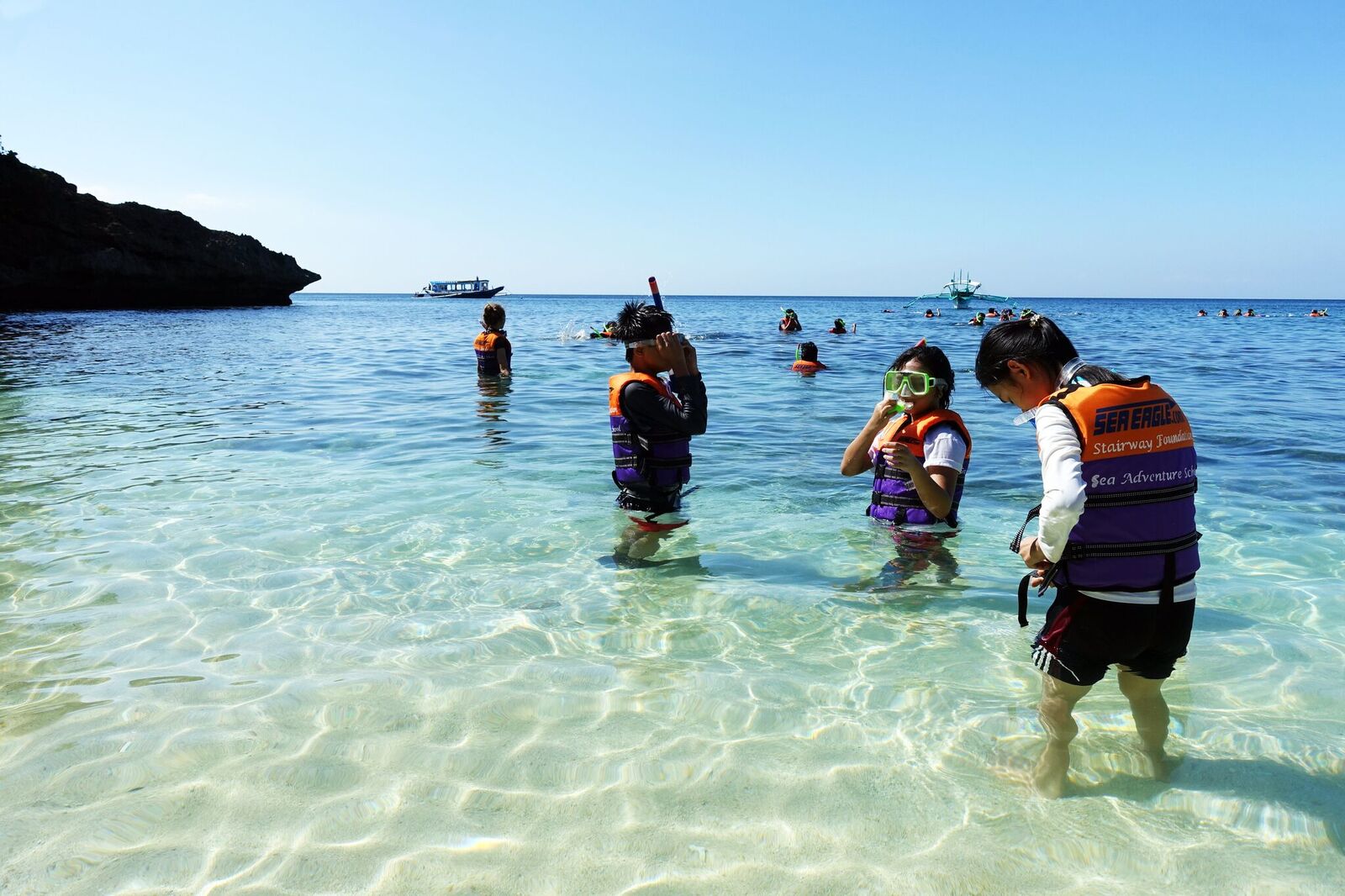 To celebrate World Oceans Day on June 8th, Stairway produced a number of activities which involved both local communities and schools. Almost 100 students became immersed in the day which not only included ocean education and awareness, but also fun and games. The students enjoyed the day with reef board games, face painting, learning the anatomy of a polyp, reef presentations, rubbish sorting, underwater virtual reality videos and many other activities.
"We are very thankful because we learned a lot and we hope we will be given another chance to do this again. We learned how to take care of the seas through the proper disposal of garbage. We saw the beauty of the works of God under the sea and we very thankful for this rare opportunity," – Student Testimonial 
To further introduce the event and encourage the community to become involved, Stairway organised a marine art competition between all local schools in Puerto Galera. The competition involved school students creating a sculpted sea creature out of washed ashore plastic that had been collected by the students. All sculptures were gathered on the ocean's shore and judged by a committee to determine the winners of the competition. All entries into the competition were awarded with a cash prize to be used towards environmental campaigns and projects within their respective schools.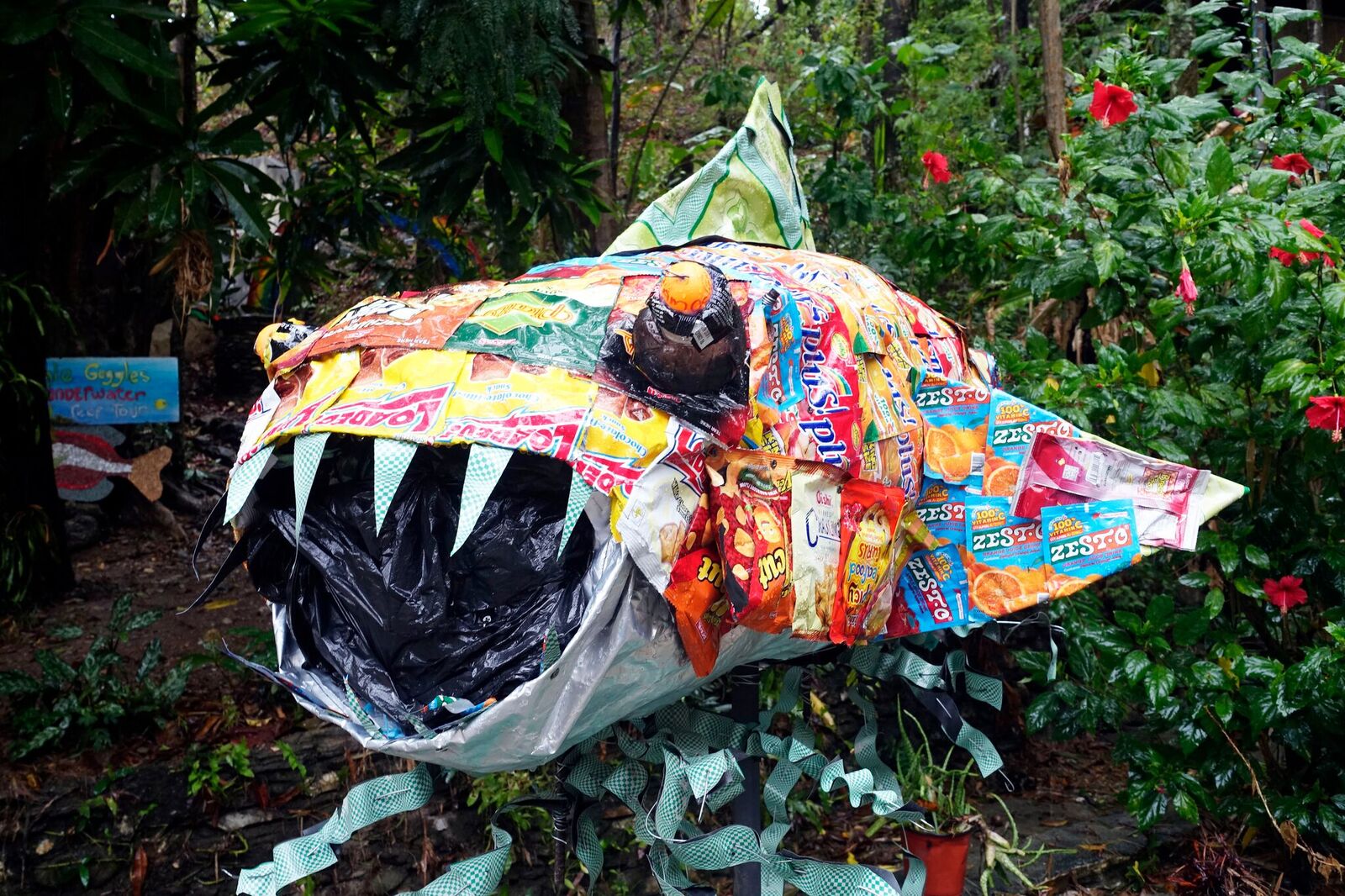 Stairway also showed a variety of powerful films including; A Plastic Ocean, Chasing Corals, Blue the Film, and their theatrical rendition of Dr.Seuss' The Lorax. The objective of these films was not only to educate, but to also start a conversation where students are made aware of the harsh reality that their actions can have on the environment as a whole.
This activity was then followed by a local beach clean-up with the Barangay Council, youth council, health workers and auxiliary security. Stairway Foundation's World Ocean Day activities have helped encourage village officials to consider stricter laws on waste management and littering, as well stricter laws to protect their reef against fishing, jet skis and other tourist activities. The Stairway Foundation has created the crucial grassroots to spark change, not only within the PADI Four Pillars of Change, but within the Philippine community itself.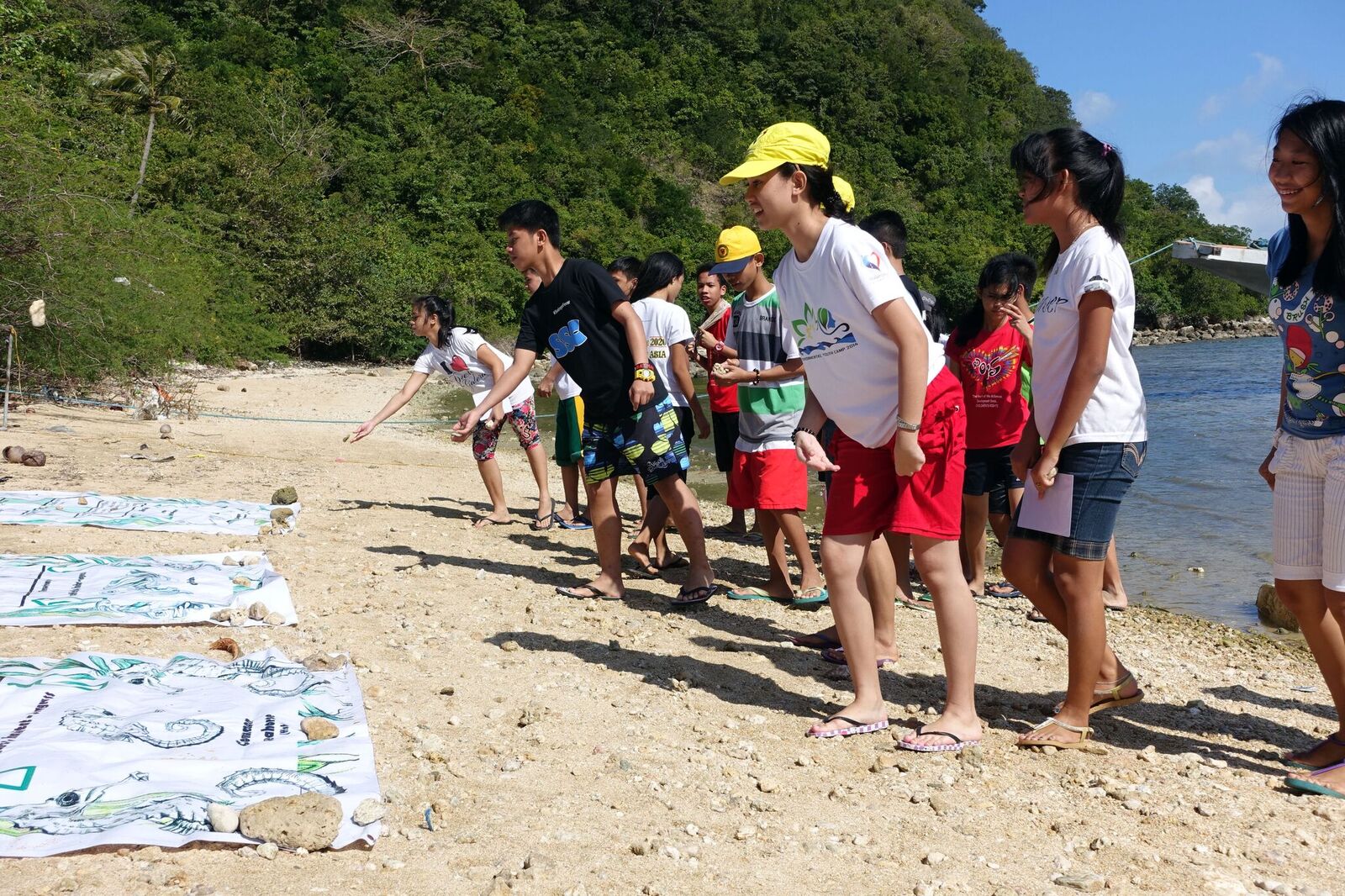 For more information on Stairway Foundation or for how to donate, please visit their website here.