We know it's not always possible to be in the water as much as we'd like, which is why this AWARE Week we thought we would pull together a list of ways you can still help out, with your fins off.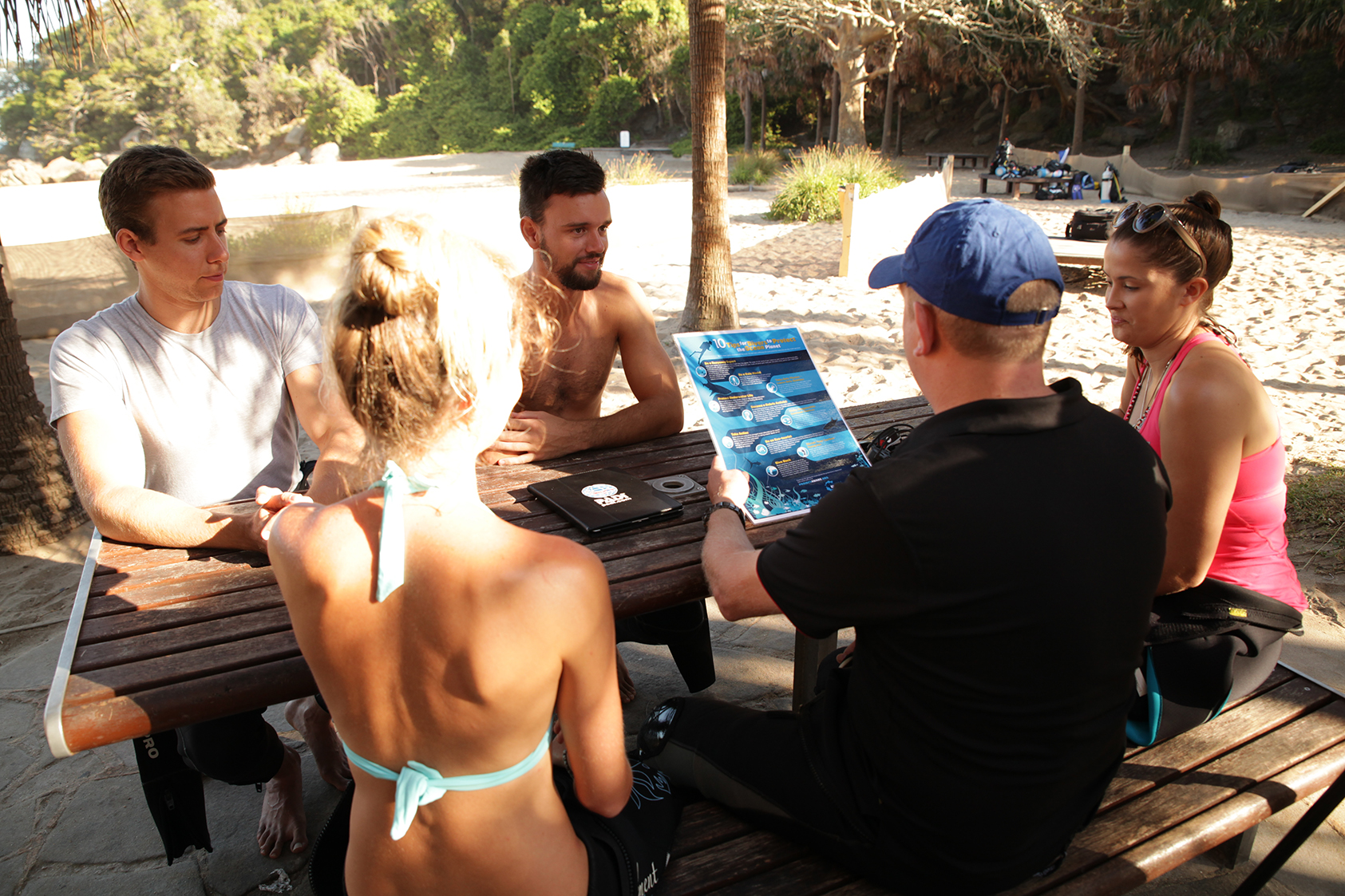 Take the Project AWARE® Specialty
With no prerequisites, age restrictions or water sessions the Project AWARE® specialty is one for everyone and anyone with an interest in conservation and the aquatic world. This specialty covers environmental issues in the ocean commons and coastal zones, the challenges and sustainability problems affecting fisheries, what's happening to coral reefs, and more.
Contact your local dive shop to find out when you can take the course.
Reduce plastic use at home
There are plenty of guides out there on how to reduce your plastic waste at home and on vacation but why is this so important? According to Project AWARE's 'The Ugly Journey of our Trash' as much as 250 million metric tons of plastic could make its way into the ocean by 2025 – and this plastic comes from the land. By stopping, or reducing plastic pollution at its source we can help to reduce this figure.
Help from the shore at a Dive Against Debris®
Just because you can't get in the water, doesn't mean you can help out at a Dive Against Debris – often divers will pick up so much trash that a willing pair of hands on land sorting the debris and logging it on the Project AWARE app is greatly appreciated! Find out if your local dive shop is hosting a Dive Against Debris this AWARE week and see if you can join in!
You can also check out the Dive Against Debris Map online here to see how the data collected is being used.
Share AWARE Week inspiration online
In this digital age a lot of our media and information is shared through social media – if you're passionate about protecting our oceans why not share interesting and relevant articles and videos with your online circle. You might be surprised what conversations start happening and how many people you know are also passionate about conservation!
Organise a fundraiser
As a charity Project AWARE relies on fundraising and it's a great way to support ocean conservation and protection even when you can't get in for a Dive Against Debris. If you've got a sports event coming up, or are feeling inspired to start some baking then it might be a great way to raise some funds (and awareness) about ocean conservation! Project AWARE even have a handy Fundraiser toolkit to help you on your way!
Get the Project AWARE certification card
If you've taken any PADI course, or have even been inspired to take the Project AWARE Specialty, then why not show your support with a Project AWARE certification card? The money raised by these cards goes directly to Project AWARE, so you know every time you take it out for a dive you've helped protect the ocean and its marine inhabitants. If you'd like to update your previous certifications, you can order a Project AWARE replacement certification card here.
If any of these have inspired you be sure to share your stories and photos with us using the #AWAREweek hashtag.