As the first AWARE Week, September 15-23, came to a close, divers from all over the world came together to do their part in cleaning up our oceans, beaches, and reefs. Whether it was taking one of the Project AWARE®  Specialty courses such as the AWARE Shark Conservation Specialty course, to Dive Against Debris® events, here's how divers made this year a success – and picked up quite a lot of trash along the way (22,000+ pounds to be exact).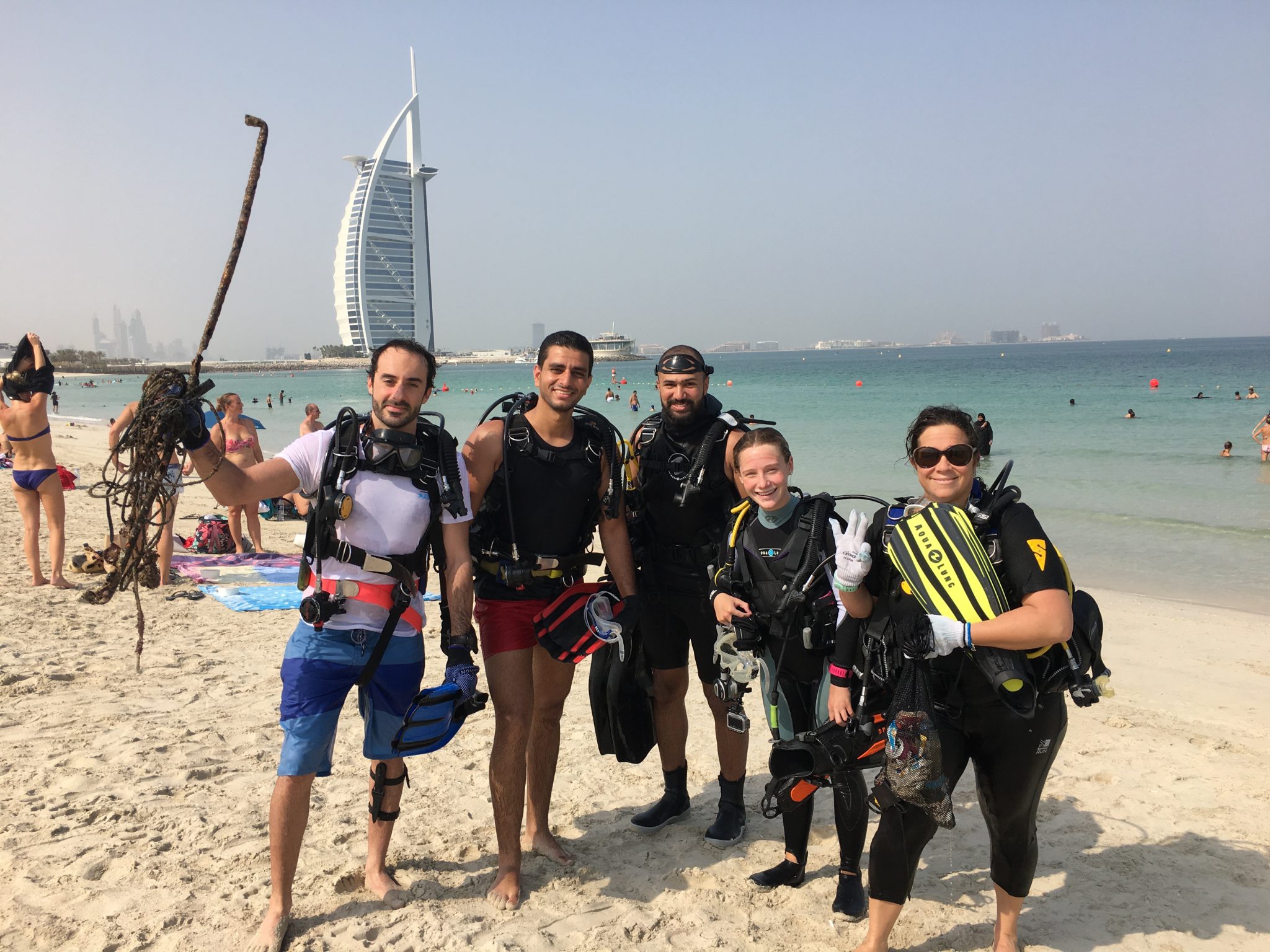 United Arab Emirates: Divers Down UAE
Divers Down UAE collected over 110 pounds of marine debris during their Dive Against Debris event. As a way of creating shark awareness, they also conducted an AWARE Shark Conservation Specialty course for 14 of their PADI divers.
Thailand: Crystal Dive Koh Tao
The team at Crystal Dive Koh Tao spent the week conducting Dive Against Debris and AWARE Shark Conservation specialties. To finish off the event, they celebrated with a free barbecue night for all of the participants.
Curacao: Blue Bay on Curacao
A group of volunteers came together in Curacao for a beach clean-up at Hole 6. In addition to the two full boats of divers and snorkelers, participants signed up for the PADI Invasive Lion Fish Specialty Course to assist in catching the invasive species.
Australia: Dive Centre Manly
The group at Dive Centre Manly gathered 30 people for their "Blue Backyard Cleanup." The majority of the items retrieved were plastic wrappers, single-use coffee cups, straws, cutlery, Styrofoam, and hundreds of unidentifiable pieces of plastic. As an added reward, the nearby Hawkesbury Brewing Co. gave the participants a very well-deserved free beer.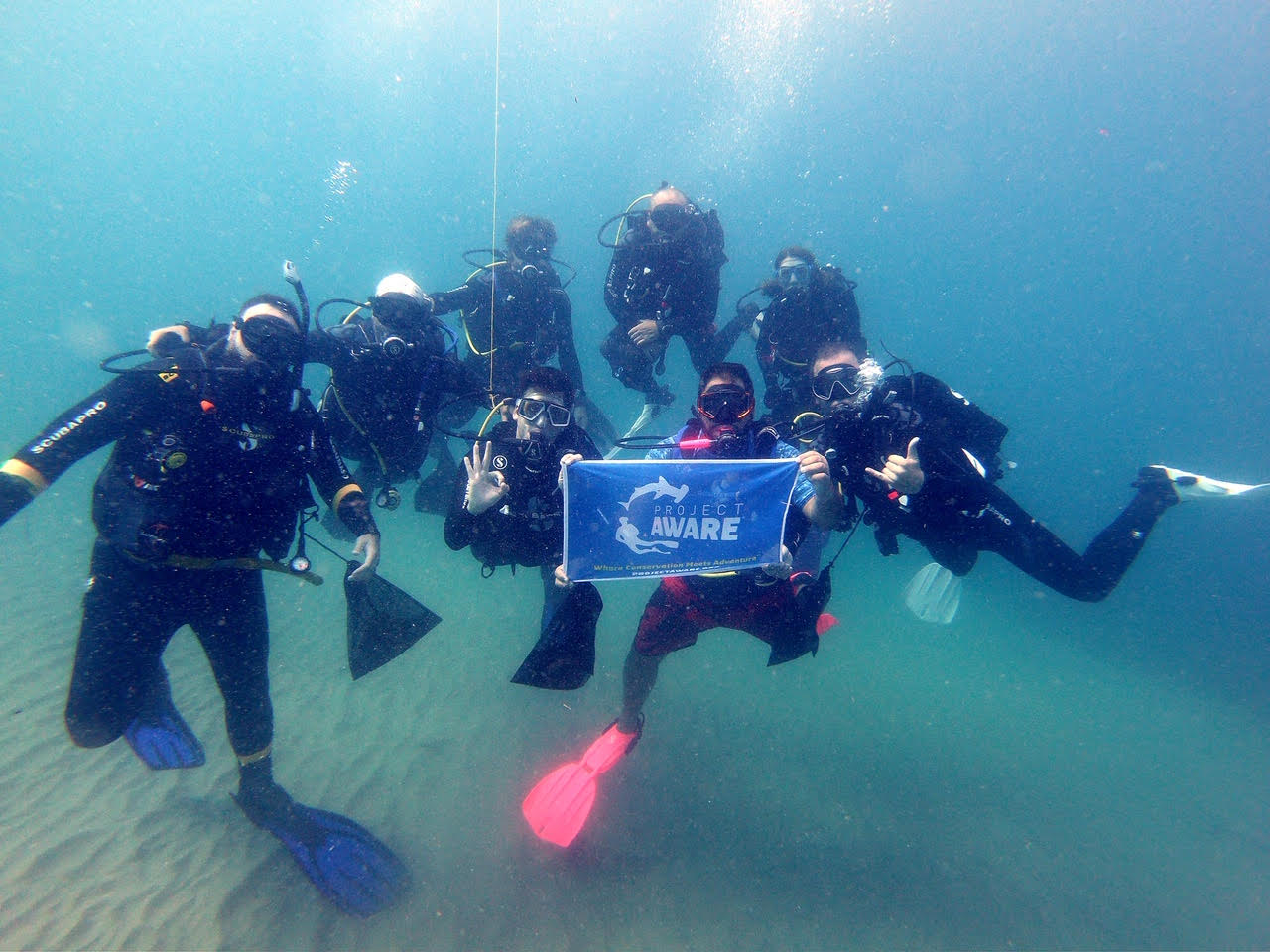 Spain: Balky Sub
In Spain, Balky Sub's group were on one of the area's cleaner dive sites and still recovered more than 11 pounds of plastic in one day – mostly consisting of plastic bottles and bags. And since every day is AWARE Week for this team, they make an effort to pick up trash from the ocean and beach on a daily basis.
Philippines: Dive Funatics
Before they conducted their monthly Dive Against Debris event on September 22, Dive Funatics, located in the Philippines held a peak performance buoyancy clinic to ensure all of their divers had a chance to polish up their buoyancy. To thank their divers, participants received a T-shirt in addition to a bracelet made of upcycled debris collected from their August Dive Against Debris event.
Jordan: Deep Blue Dive Center
Deep Blue Dive Center teamed up with the Tala Bay Resort team by hosting a Dive Against Debris at Tala Bay marina on 12 September. The result: The crew cleaned up over 140 pounds of waste in 20 bags. But they didn't stop there. The following week, a group of 15 divers conducted another clean-up.
Bonaire: Dive Friends Bonaire
From September 15-21, Dive Friends Bonaire organized a range of activities to fight ocean pollution. With seven locations and five house reefs on-island, the group worked to promote conservation with Dive Against Debris dives on every house reef.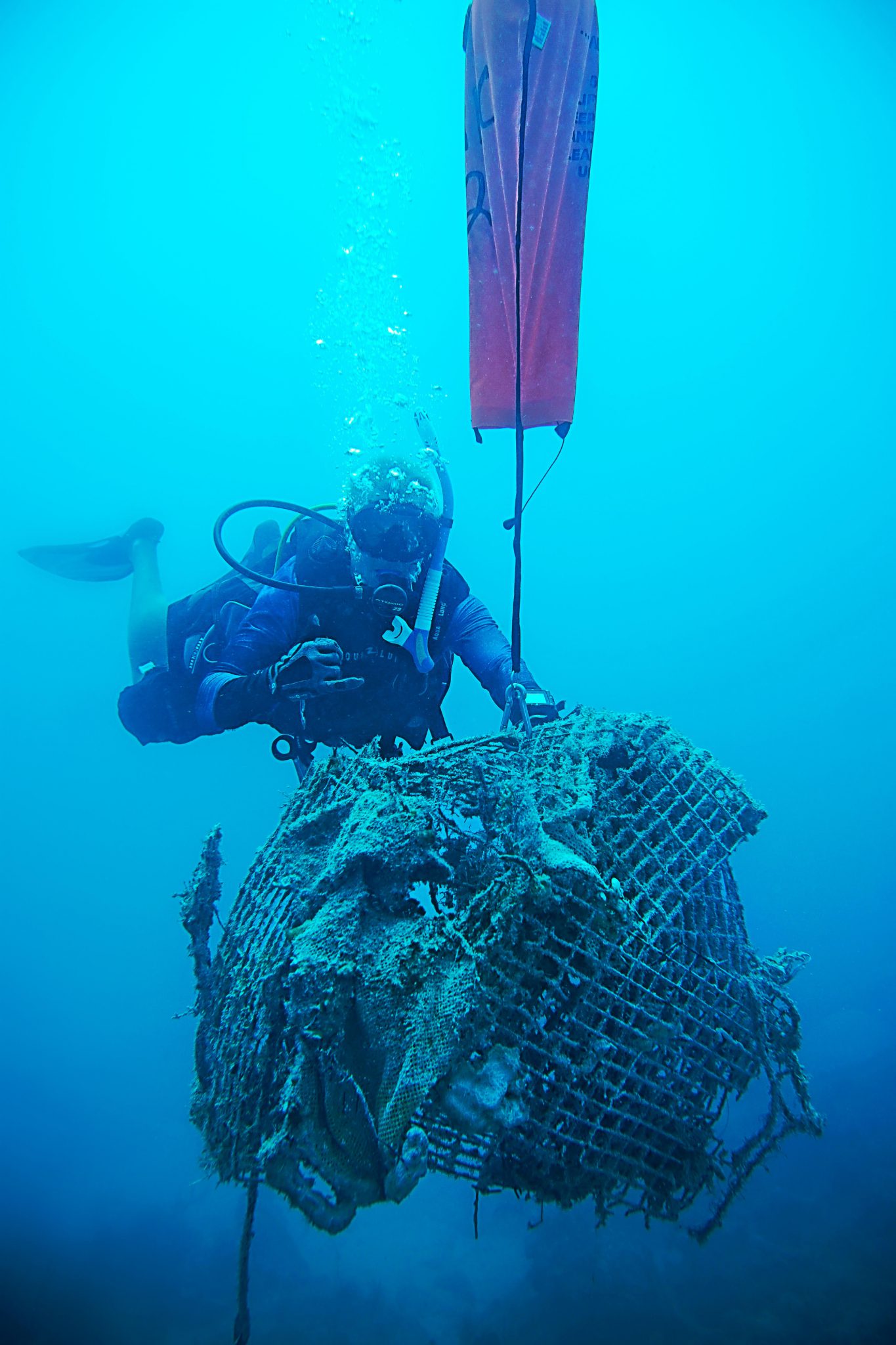 Florida: Rainbow Reef Divers
Since Rainbow Reef divers host a Dive Against Debris event every month, they were quick to jump into action for AWARE Week. In September, their boat removed and recorded over 2,000 pounds of marine debris.
AWARE Week may be over, but there are countless ways to keep the movement going all year long. Here's How to Make Every Week AWARE Week.