At first glance, Hawaii is not exactly a budget diving destination. Diving in Molokini half-submerged volcano crater in Mauior night diving with manta rays in Kona will cost you around 170 $. These are incredible experiences and are well worth the money. However, once you have paid for these, you might still want to do some more diving while doing your best to stretch your budget. The answer is shore diving!
I talked with local divers and with the staff of dive centres in Maui and Big Island, and they provided all the information I needed to go shore diving around the Hawaiian archipelago. I had no idea before going to Hawaii there would so many fantastic shore dive sites I could access by only renting a tank at 5 to 10 $.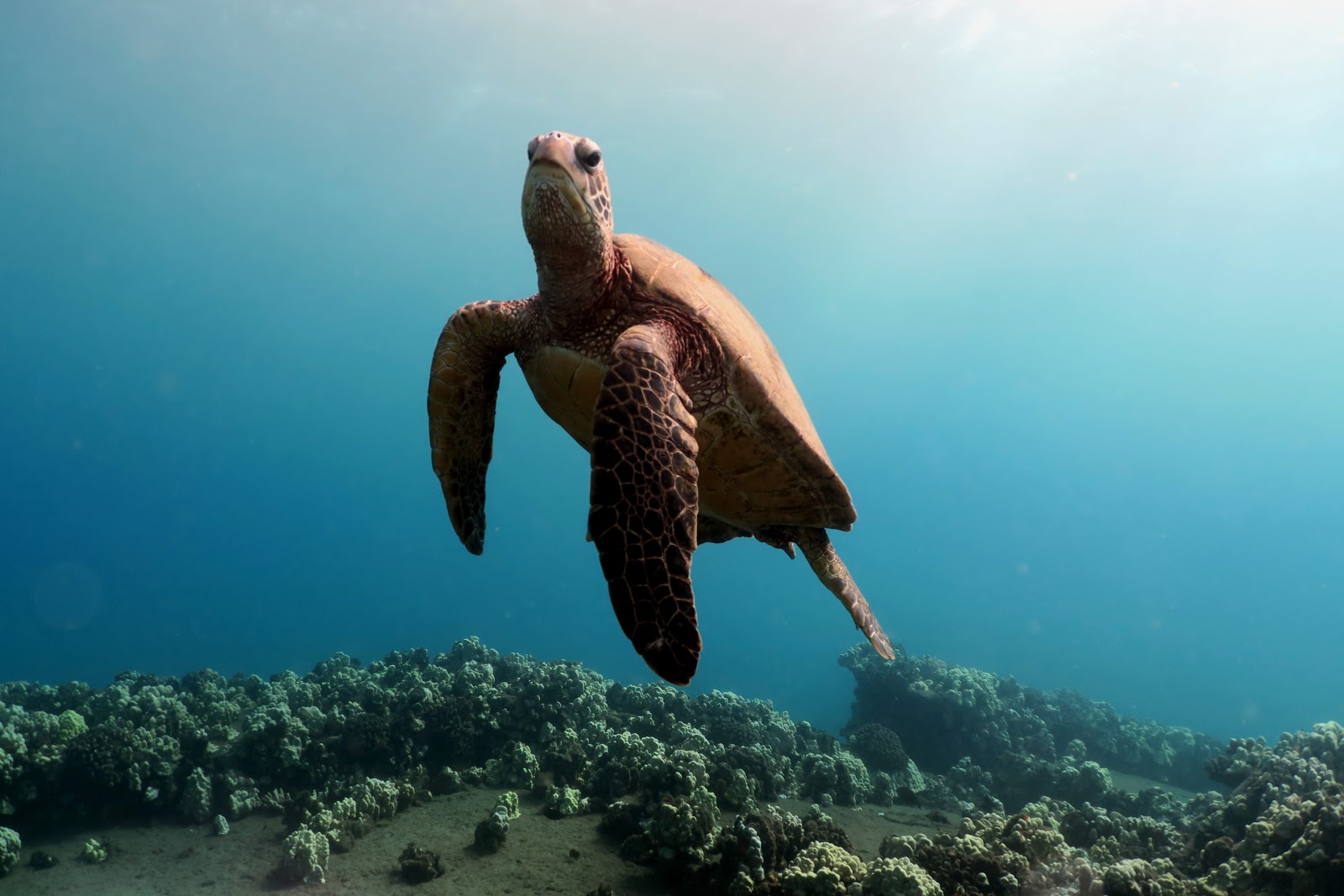 Here is a list of some of the best shore dive sites in Maui and Big Island:
•Mala Wharf, Lahaina, Maui
•Ulua Beach, Wailea, Maui
•Makena Landing, Wailea, Maui
•Two Steps, Honaunau, Big Island
•Old Airport, Kona, Big Island
My absolute favourite spot was Mala Wharf on the Island of Maui. The entry starts from a sandy beach near the old wharf, a little bit north of the gorgeous town of Lahaina. It is one of the rare shore diving spots in Hawaii where you don't need to rent a car as it is only 20 minutes walking from the centre and there is a dive centre renting tanks and weights nearby.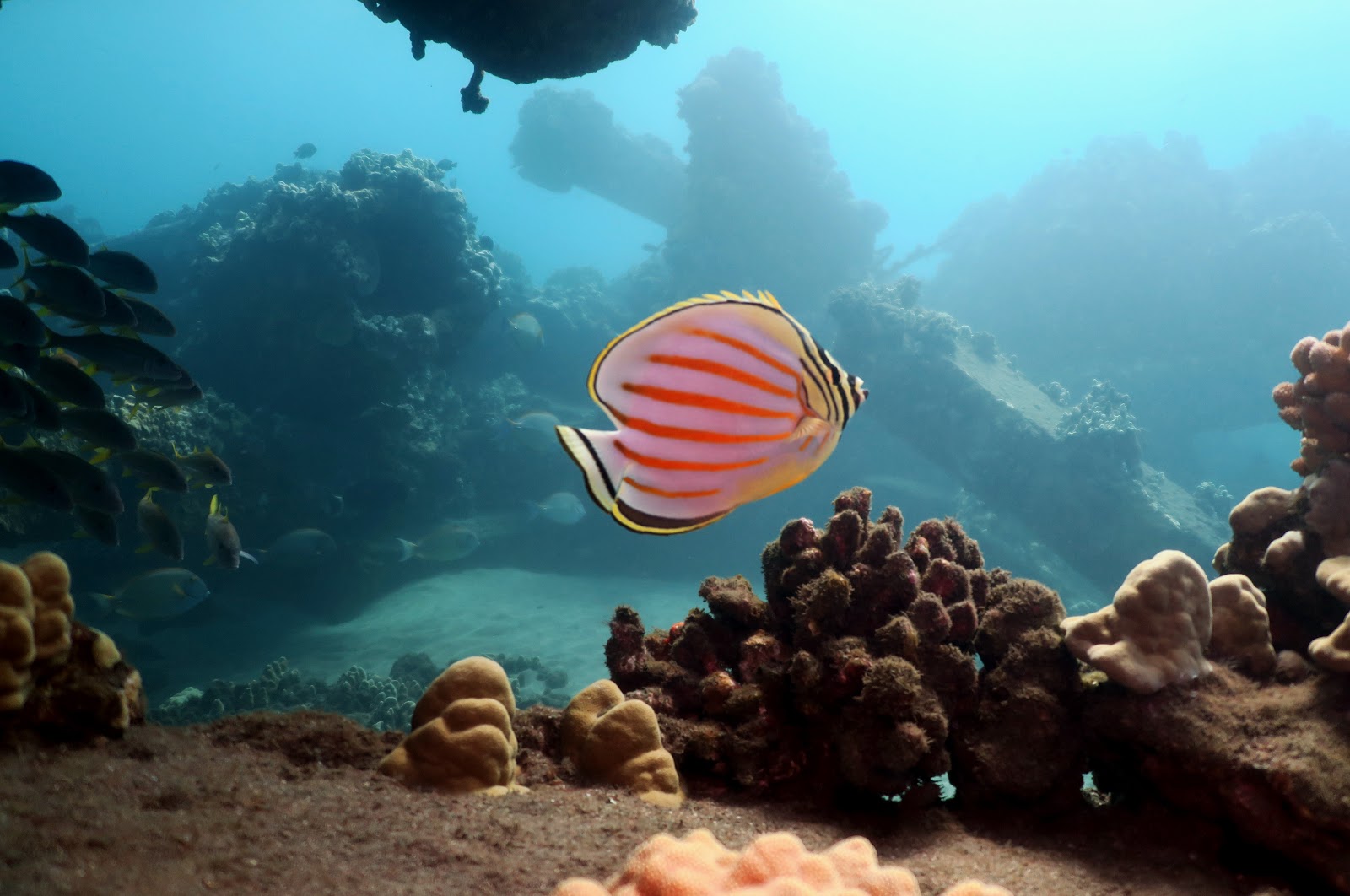 Below the broken pillars of this old pier half destroyed by a hurricane in 1992,  I first found many ornate butterfly fish among antler coral. I saw a beautiful turtle which is quite common in Hawaii, then another one, and later 3 more! When my dive buddy and I reached the end of the dive site at about 15 m deep, I found a dozen turtles and a school of bluestripe snapper was swimming around us. On the way back to the shore, I finally saw one of the famous white-tip sharks of Mala Pier and my dive buddy spotted a few colourful nudibranchs. We did our safety stop near the remaining standing pillars which were an excellent opportunity to take wide-angle pictures.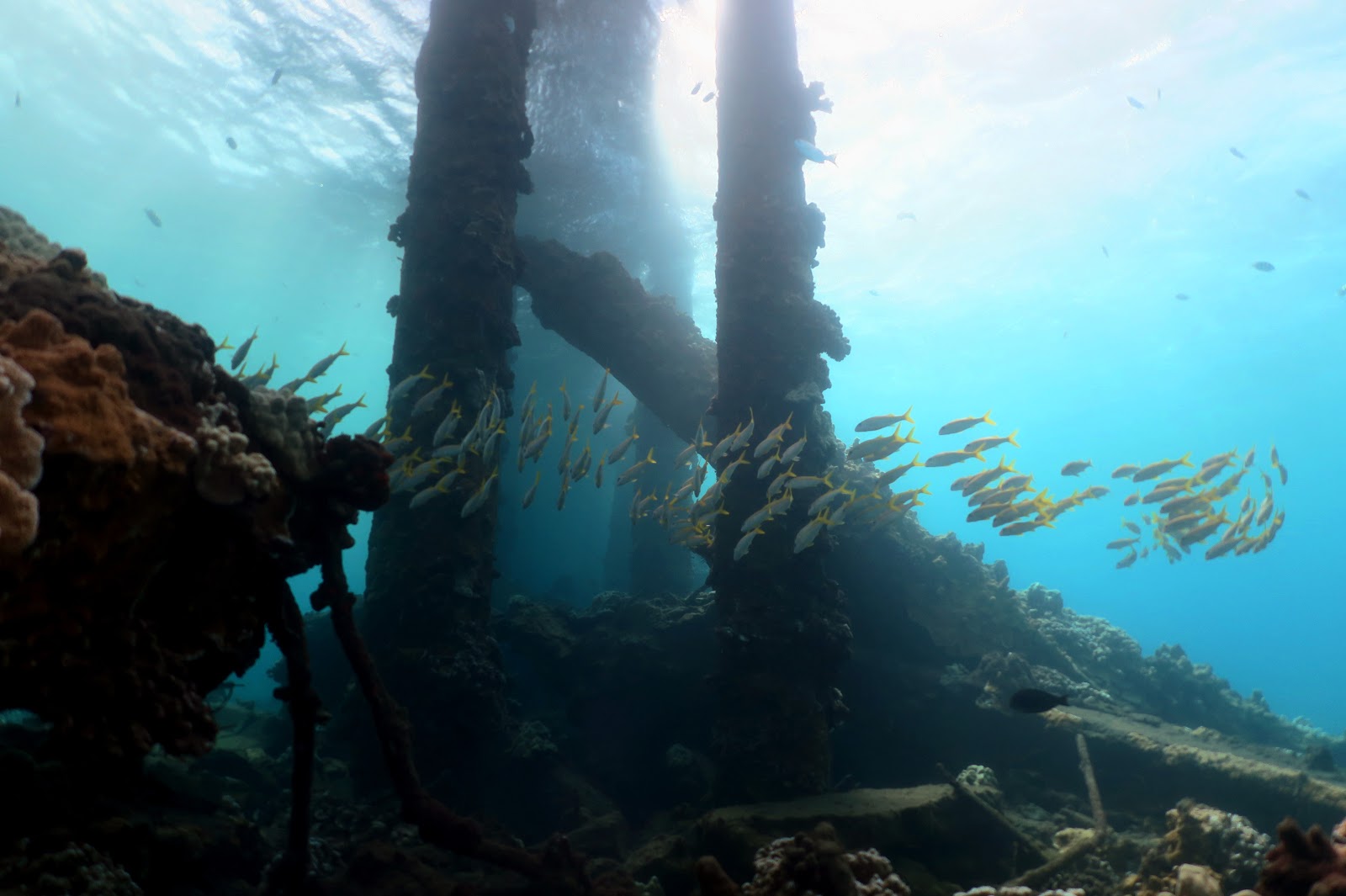 One last piece of advice, don't forget to bring an SMB or a scuba diving flag, rock booties, your dive computer, the dive site maps provided by local dive centres, your best orientation skills and your favourite dive buddy to go shore diving safely in Hawaii!
Find out more about diving in Hawaii and plan your trip with PADI Travel here.
---
Author Bio
Florine is a PADI AmbassaDiver,  PADI Divemaster and a Dive Travel blogger at World Adventure Divers. She dives in tropical to extreme cold waters, selecting her destinations when both adventure diving and cultural discoveries are part of the journey, and showing you how to do it without breaking the bank.