Written by Oliver Radosav – German Ergo therapist and PADI Master Scuba Diver Trainer Instructor.
For most, the decision to start the PADI Open Water Diver course comes with excitement, happiness and enthusiasm. However for others, the decision might also come with hesitation and a fear of the unknown. Let's face it – we weren't born with gills so the thought of breathing underwater can feel a little un-natural. So, whether you're concerned about breathing underwater, equalising your ears properly, physical or mental handicaps, or if you are just bewildered by scuba diving equipment – remember that you aren't alone. With proper training and practice you will learn all the fundamentals of diving, helping you become more confident as your knowledge develops. By overcoming your fears you will be able to see why so many of us have fallen in love with the sport of diving and you never know – you might even discover your new favourite hobby!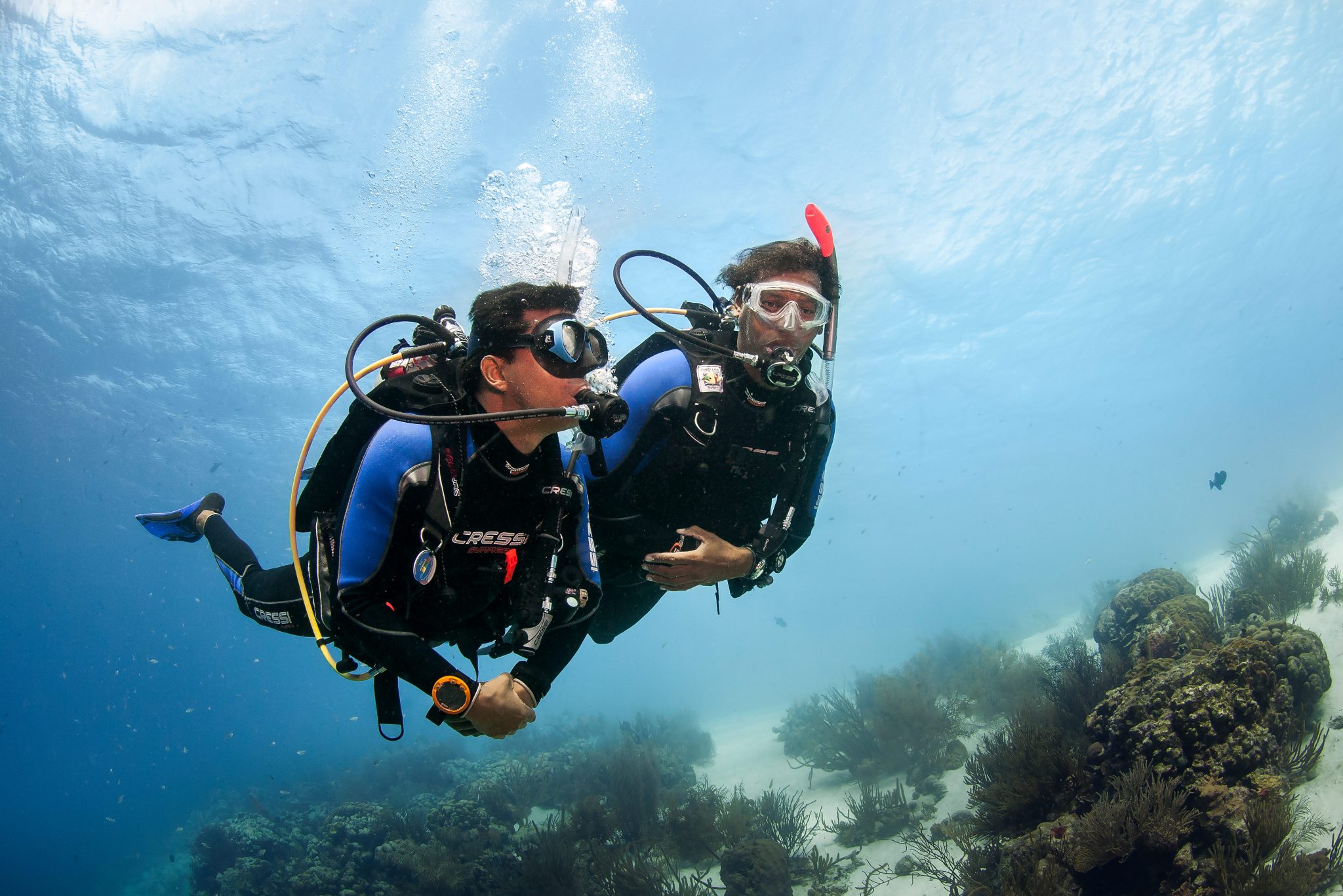 Ergo-Therapy and Scuba Diving
So what is Ergo-therapy and how can it be used in conjunction with scuba diving? Ergo-therapy is a holistic health care science that aims to support individuals with a mental, physical or developmental condition. This form of therapy uses physical activities such as scuba diving, to help those restricted in their ability overcome their limitations. As a result of this successful therapy concept, I have used the Ergo-therapy fundamentals to create the No Fear Diving course. This distinctive specialty course is sanctioned by PADI and aims to help divers who feel insecure for physical, mental or social reasons, both above and under the water's surface. Our customised approach creates an open space for individuals to discuss their problems, dispel misgivings or eliminate stress, in the hope of reducing discomfort or anxiety.
If you are wanting to experience scuba diving for the first time but are restricted by mental, physical or developmental conditions, then Ergo-therapy might be the solution for you. One of my clients, Julia, unfortunately had an accident that resulted in her being diagnosed with incomplete paraplegia. This condition impacted Julia's leg mobility and eventually resulted in her experiencing some mental barriers such as anxiety. However, by using the No Fear Diving course program we were able to work on Julia's insecurities and find customised solutions that suited her needs. With a tailored program, Julia was able to reach her goal of becoming a PADI Open Water Diver while also eliminating some of her mental anxieties:
"Now I'm a regular PADI Open Water Diver, and I plan to take my PADI Advanced Open Water Diver course as soon as I acquire some more experience. Of course, I'm still at the very beginning of my 'diving career', and I cannot say with 100% certainty that my fear will never return, but if it does, then I'm sure I can control it."- Julia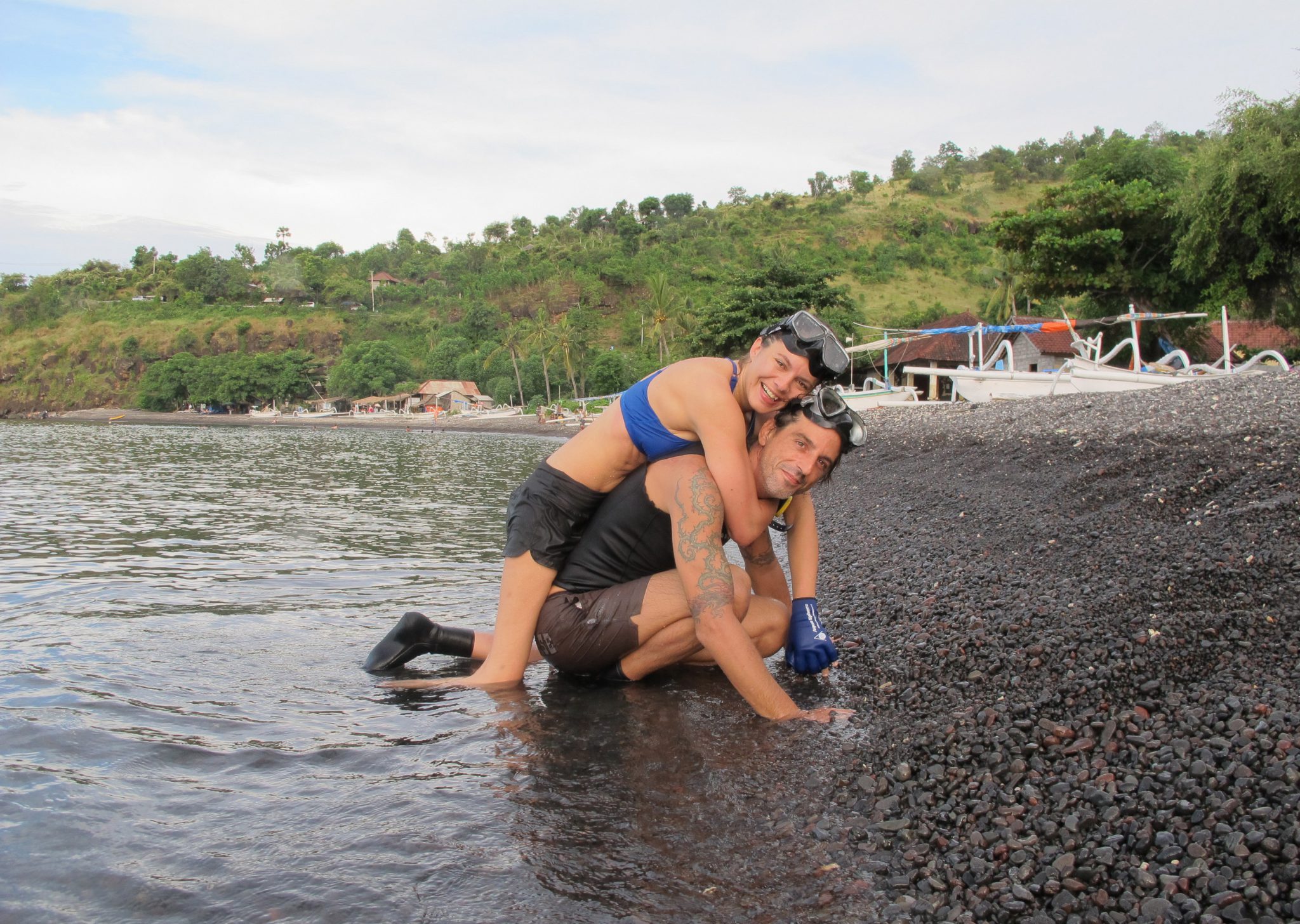 Benefits of the No Fear Diving Course
Scuba diving provides the perfect opportunity for individuals to work on their overall self and in particular; their independence, confidence, rehabilitation, education and self-awareness. In the No Fear Diving course we focus particularly on the social, mental and physical benefits of scuba diving and how they can improve not only your overall health, but also your quality of life. Some examples of these benefits can include:
Social Benefits
Traveling
Making new friends and connecting with PADI divers all around the world.
Improving on your social skills.
Increased skills of awareness, tolerance and responsibility towards other people.
Mental Benefits
Increased courage, confidence, self-awareness and inner peace.
Overcoming boundaries and fears.
Creating new experiences and opportunities.
Physical Benefits
Physical recovery can be aided through weightless floating and moving in the water.
Motor skills can be strengthened through constant movement of muscles and joints.
Physical skills can be developed through movement, relaxation and the strengthening of coordination.
Improved respiratory functions which can be helpful for people with low lung volume.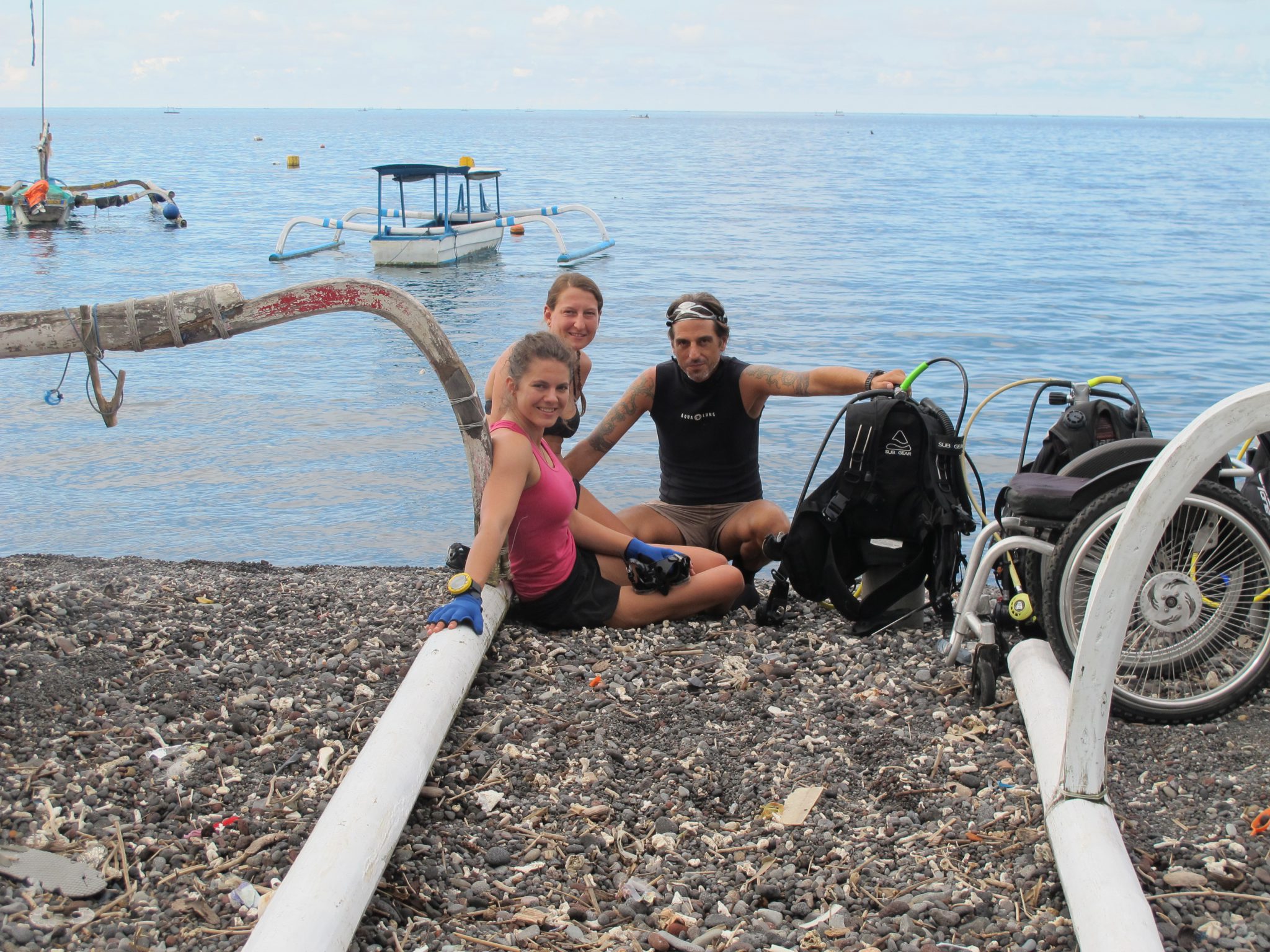 To learn more about the No Fear Diving course please visit my website. If you would like to learn more about Ergo-therapy, you can do so here.
PADI is committed to supporting global efforts and acting as a force for good through the PADI Pillars of Change. Through the Healing + Wellness pillar, we aim to inspire and share stories from those who triumph over adversity, illness and hardships. The PADI Adaptive Techniques course (For PADI Professionals) and the PADI Adaptive Support Diver (For all divers) and other unique distinctive specialty courses like the one in this article, hope to inspire others to find similar personal transformation and healing – both mentally and physically.