As a PADI Divemaster and Survivalist based in Honolulu, Hawaii, Sarah Danser was more than ready for the 21-day survival challenge in the Exuma Cays for Discovery Channel's "Naked and Afraid: Lost at Sea."
Originally from Castle Rock, Colorado, Danser started scuba diving when she was 16 years old. After completing her certification dives with Island Divers Hawaii in Oahu, she returned to the island for more certifications, eventually working her way up to PADI Divemaster.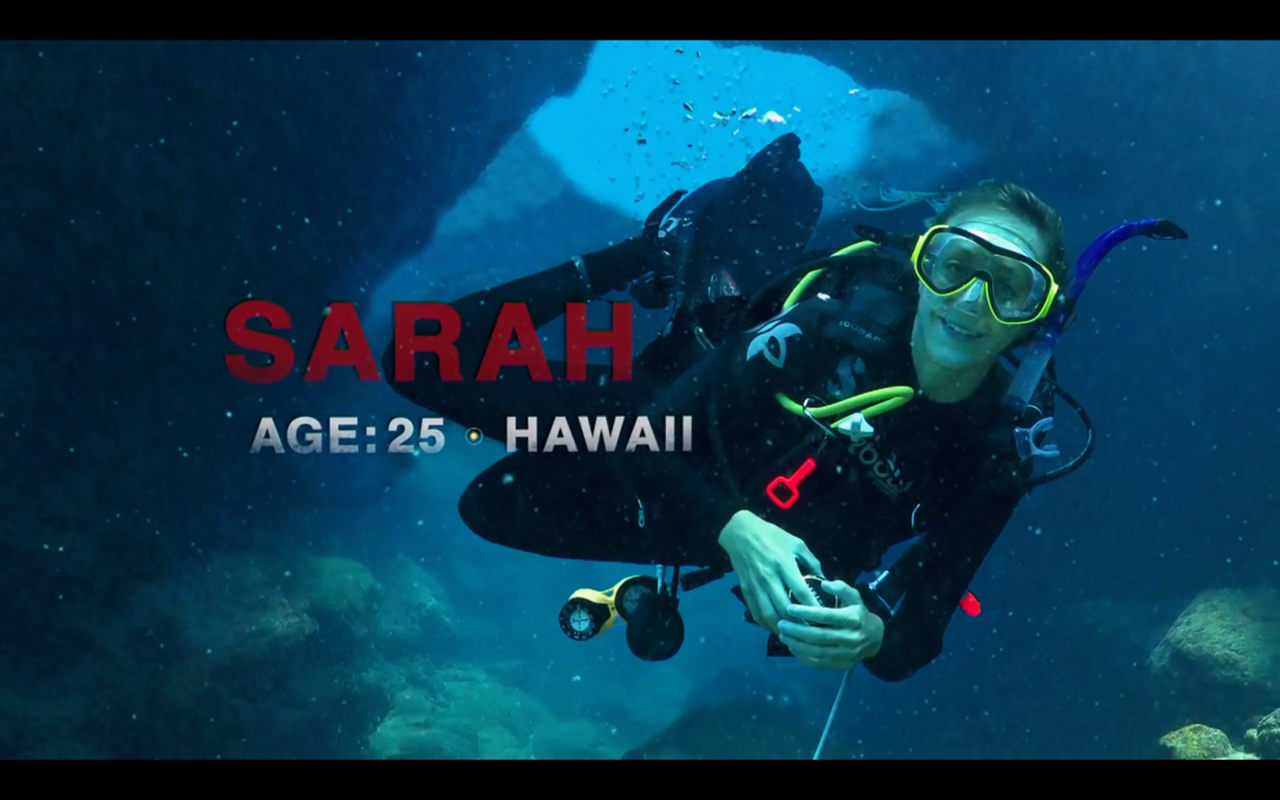 But that wasn't enough for this water lover. After graduating from college and spending time traveling abroad, she moved to Honolulu to work as a divemaster for Honolulu Scuba Company.
"Although I grew up in the mountains, I have always loved the ocean," she says.
When the Discovery Channel came calling, Danser jumped at the chance for a new adventure.
"Working as a divemaster gave me the confidence to take on the 'Naked and Afraid' challenge," she says. "I had learned how to keep calm in adverse situations, how to handle an emergency, and of course, how to appreciate and understand the underwater world."
Danser notes that the first part of the challenge was unexpected. Even for this PADI Pro.
"My partner and I were dropped on a life raft 12 miles from the nearest island. We had to paddle 17 hours overnight to make it to land," she says. "Fortunately, I had experience with being on the ocean at night as I had been leading a weekly night dive every Friday for the past year."
After a harrowing night at sea, Danser and her partner discovered a series of new challenges waiting for them. In addition to the life raft, or what was left of it, they were each allowed to bring one survival item. Danser knew there was one thing that would let her see underwater and act as a tool for hunting and navigation.
"I chose to bring was my SeaSports freediving mask. I equipped it with bifocal lenses and a slap-strap, hoping that perhaps they might come in handy," Danser says.
It didn't take long before she learned her decision was a wise one.
"Almost everything we needed out there came from the ocean," she says. "While the land was inhospitable — made of razor-sharp limestone and densely coated with poisonous vegetation — the ocean had bountiful resources that we depended on to survive."
One such food resource: sea snails. And while the tiny creatures can provide nutrients, getting through the coating of mucous proved to be an even bigger challenge.
As time progressed, Danser eventually graduated to catching more palatable options including conch and lobster. Since crustaceans must be cooked before being consumed, she again turned to her mask – using the bifocal lenses to magnify the sun and start a fire.
"When stacked on top of each other, bifocal lenses can magnify the sun enough to create a focused beam of up to 450 degrees," she says. "Using coconut husk and some charcoal that had washed up on the beach, I made a tinder bundle that ignited fairly quickly with the bifocal lenses. After 12 days without a fire, it was one of the most satisfying and proudest moments of my life!"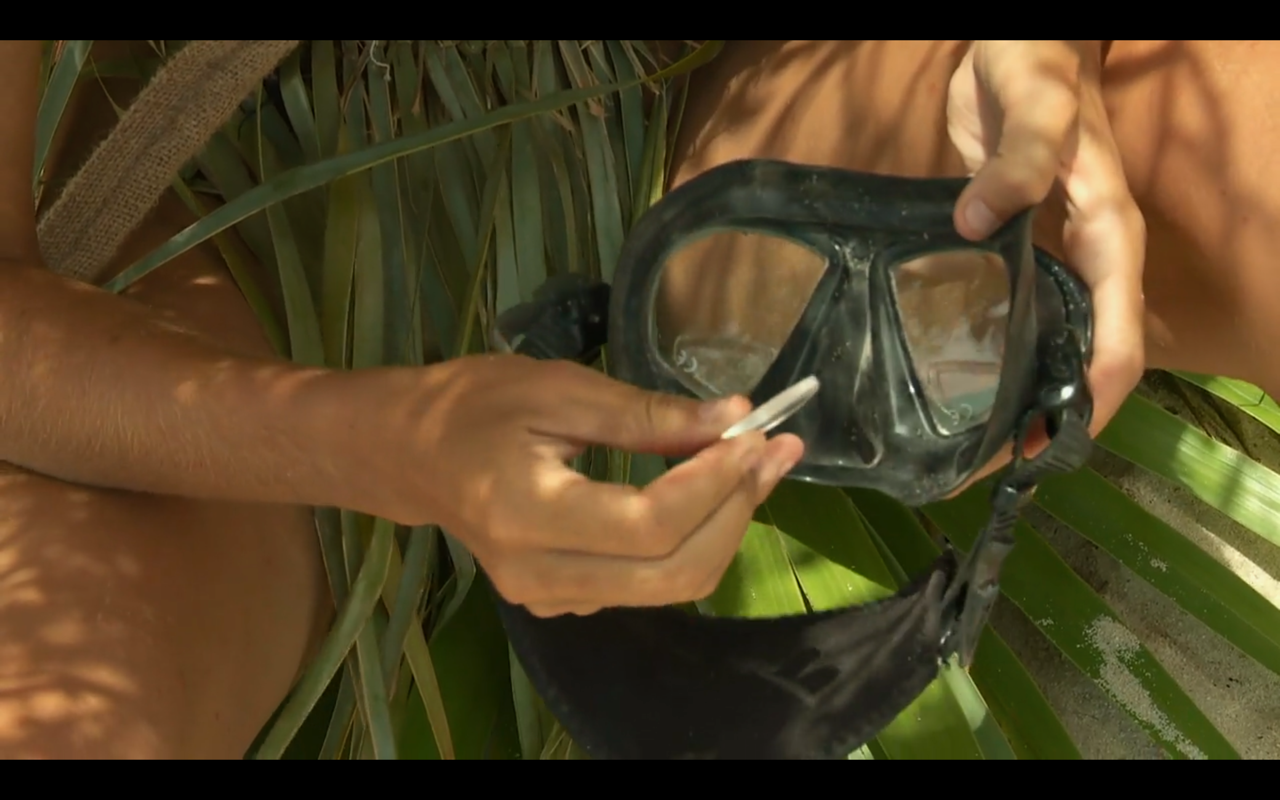 With the food and fire issues handled, the last challenge for Danser and her partner was to make it to their extraction point, across the channel on another island located five miles away.
"We needed to build a new raft since our old one had been destroyed," she says. "Using the wreckage of the life raft, we designed and built a primitive sailboat that we used to cruise out of there!"
Along the way, the pair swan in the open ocean for two miles and navigated through dense mangroves filled with jellyfish and stingrays. When they finally made it to their extraction point, Danser credits her dive career to her success on the 20-day journey.
"If not for my experience as a scuba diver, I don't know if I would have made it," she says. "I learned how to keep calm and persevere and was able to use my creative problem-solving skills under pressure to accomplish some amazing things!"
Since appearing on "Naked and Afraid," Sarah also completed the 40-day challenge on "Naked and Afraid XL: ALL-STARS," available now on Discovery.com.
When she's not taking on the next new challenge, Danser sails around Hawaii on her sailboat. And while she didn't build this boat herself, there's no doubt she could.
Follow Sarah's upcoming adventures on her Instagram channel or Facebook page.