You've rinsed your scuba diving gear for the last time. Your wetsuit is dry and ready to be packed and it's time to make your way back to the airport. I am sure you know a little too well this nostalgic feeling of having to go back to work after having the underwater time of your life.
In the meantime, as you are working to save money for your next diving holidays, how can you beat the post-scuba diving vacation blues? Here are my 5 top tips to keep your mind in the scuba diving mood during these too long surface intervals.
Start searching right away for your next scuba diving destination
With all the exciting scuba diving adventures available all over the world, it is not always easy to pick one that both fit your skills and budget. Once you select the one you need to research the best dive sites, best scuba diving centres, and best time of the year to visit. Ask fellow divers, buy new books, and consult scuba diving blogs to compare ideas and experiences. Building my next itinerary has always been for me as fun as the trip itself! Be sure to make use of the PADI Travel Scuba Guides and the PADI Dive Shop Locator to help with your decisions.
Sign up to an e-learning scuba diving class
Following e-learning classes is a new habit I started this year, and I found it brilliant. You can study the theory part of your future scuba diving skills in the comfort of your home, or on the go, at your own pace, and save precious days of vacation by only doing the practical part with the dive centre you signed up with.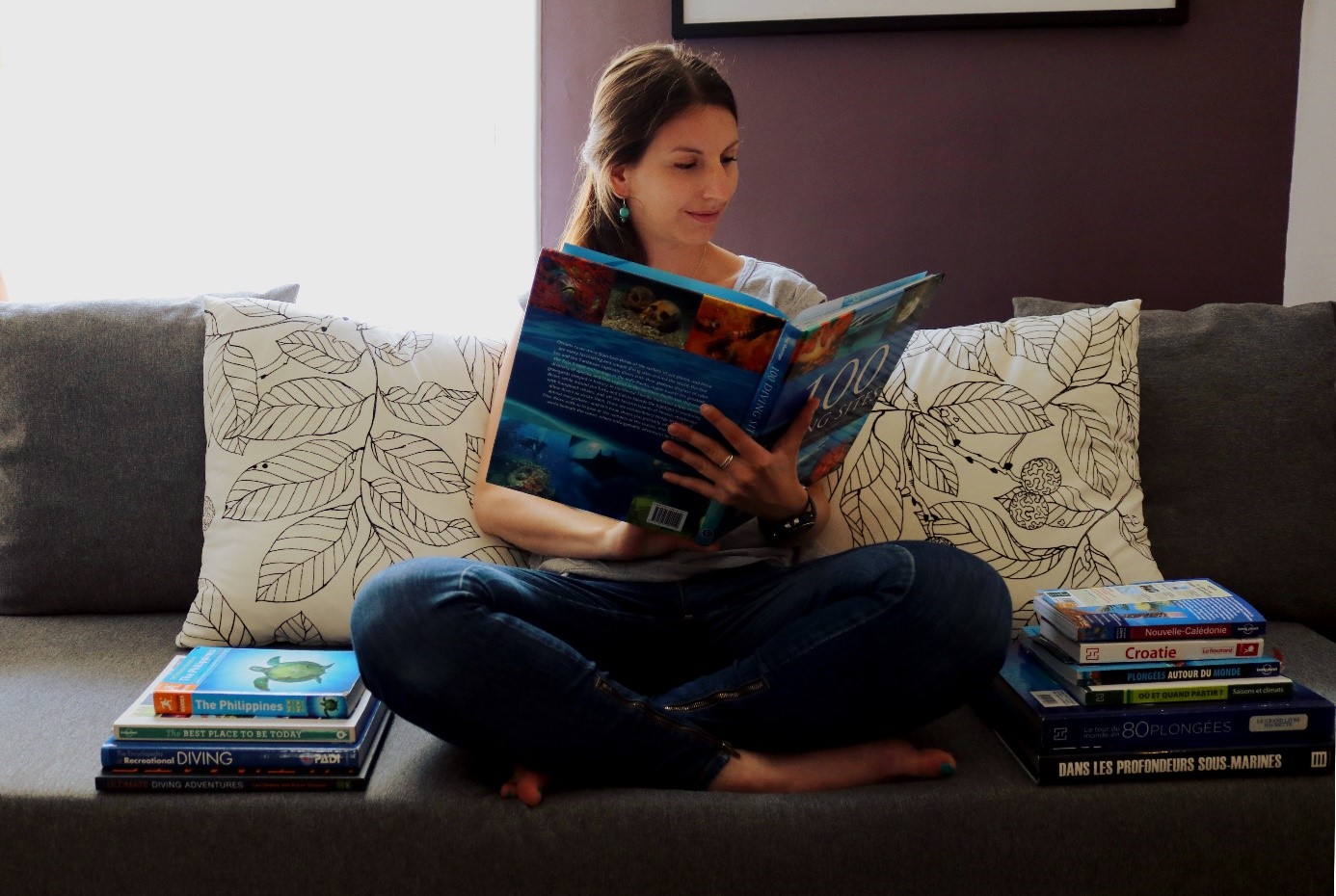 Take your gear for its annual maintenance and look for potential upgrades
I learnt it the hard way but don't delay the maintenance of your regulator or change of battery of your dive computer. I've realised most dive shops had an average delay between 2 to 3 weeks and it gets worse before popular holiday departure dates. By paying a visit to your local dive shop for the maintenance of your gear, this is also a perfect opportunity to check potential upgrades of your equipment based on the experience of your latest diving trip.
Visit your local dive show
Most countries have national scuba diving shows. I attend them both in the UK and France, and they are always an excellent opportunity to socialise with fellow divers, discover a new destination and check the latest novelties in scuba diving gear.
Sort and edit the pictures and videos of your latest trip
Now with digital cameras, it is a little bit too easy to take thousands of images in only a couple of days. It can easily take hours to choose the best ones and do the little edits they need for the extra wow effect. If you need help, here is a routine I use on Gimp for my underwater photos. Why not create your own blog or video channel to share your experiences with other divers looking for feedback about the destination you just visited?
If your surface intervals between scuba diving vacations are still too long and too hard, you should give a try to diving locally even if it means in the cold water of a nearby seashore or lake. Have you consider becoming a dry suit diver? Making scuba diving your life could also be an option, have you considered becoming a scuba diving instructor?
---
Author Bio
Florine is a PADI AmbassaDiver,  Divemaster and a Dive Travel blogger at World Adventure Divers. She dives in tropical to extreme cold waters, selecting her destinations when both adventure diving and cultural discoveries are part of the journey, and showing you how to do it without breaking the bank.