If you're heading on holiday to Germany, or already live there, then these dive sites should definitely be on your radar. From century old quarries and sunken cities to WWII wrecks, Germany's diving is not to be underestimated.
Kreidesee Hemmoor
Flooded at the cessation of mining in the 1970s this ex open cast chalk mine is an interesting quarry dive for all experience levels. Perhaps the most interesting aspects of this site are the remnants from the mining era. You can swim along the old road that lead to the mine and still see the flooded houses and forest that were above water before the pumps stopped and the mine gradually filled with water.
With a max depth of 60m and visibility up to 30m this is a must visit if you're in North Germany.
Sundhäuser See
With great marine life this lake would be worth a visit in its own right, even without the incredible diving attractions added by Action Sport dive centre.
The sunken 'city' of Nordhuisia, modelled after the free imperial city Nordhausen, has been specially built as a dive site to not only attract divers, but also fish, crabs and sponges. Using environmentally friendly materials it has piece-by-piece been painstakingly lowered into the lake. You can explore the cities buildings, see 'residents' in their homes, and even visit a graveyard and church. Sculptures litter the city, all made from oak and created by chainsaw artists Dieter and Sebastian Kruger.
Möhnesee
This is the largest dam in Sauerland. Surrounded by nature there is more to this site than just diving; numerous walking and cycling trails wind around the topside and there's something to do all year round. Diving is easily accessed through dive shops and night diving can be arranged through Pro Dive, as it is normally prohibited. If you're thinking of diving here then definitely consider a night dive and see fish, crabs and hunting eels as you would rarely get to in Germany.
Steinbruch Riesenstein
The Riesenstein quarry is easily accessed and has a maximum depth of 18m. Here, again, there are remnants from the mining time that can be explored alongside stunning flora and fauna. Catfish, carp and sunfish are amongst the marine life you can spot here.
See im Berg
Known as 'The Lake in the Mountain' this former quarry has a depth of around 45m and sits at an altitude of 480m above seawater. Here you can expect to see trout, perch and carp. Things of interest to visit include sunken cars, and visibility is usually way over 10m.
Bodensee- Lake Constance
Lake Constance is on the Rhine and consists of three bodies of water. In terms of volume it's the second largest freshwater lake in Central and Western Europe. Unlike many other dive sites in Germany this lake was formed by the Rhine Glacier during the ice age, over 10,000 years ago. If you're interested in marine life there are around 45 species of fish in Lake Constance including eels, catfish and trout. There are a few wrecks to be discovered here as well, including the famous paddle steamer Jura, which lies at a depth of 39 meters. The water under the surface is cold however, barely reaching 10 degrees centigrade even in summer.
Ilsesee
Located in Southern Germany this dive site is known for its diverse flora and fish stocks including grass carp, sturgeon and pike. An old gravel mine, the average depth is 9m.
Süplinger Canyon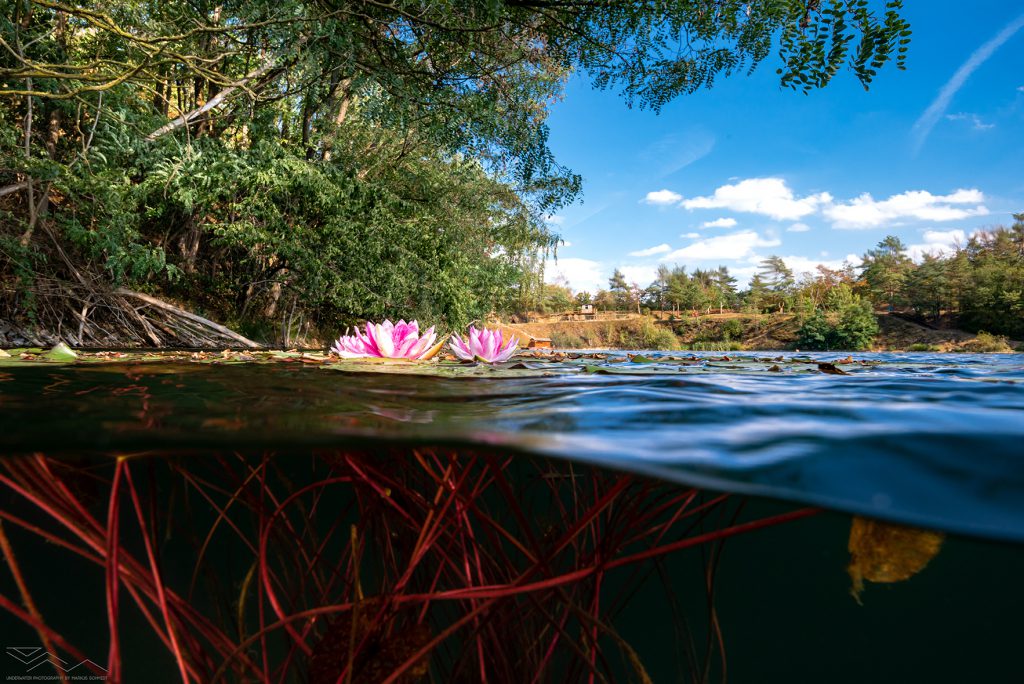 The Süplinger Canyon, just outside Magdeburg, is a former quarry where you can expect to find good visibility year round. The entrance is about 100 meters from the parking lot and diving practice platforms are available and marked by buoys. A scaffolding is also available as visual orientation during buoyancy exercises.
Highlights of this site include the wreck of a sailing boat, a construction wagon, a MZ, cable drums and plenty of small stuff to discover. Recommendable is also the underwater forest and the steep wall on the west side of the lake. There are sturgeons, catfish, whitefish, and depending on the season, freshwater jellyfish to be seen.
Plittersdorf, Raststatt
Visit this dive site for interesting rock formations, shoals of fish and submerged statues. Topside, this lake offers an abundance of surface-interval activities as well as camping, a restaurant, and dive school. Bear in mind registration is required.
Murner See
If being able to enjoy surface interval activities on top of the water as well as below is important to you then this dive site is not to be missed! The lake is also a popular holiday destination. As for diving, make sure you don't miss the spooky underwater forests.
The Baltic Sea
Though not just one dive site, it would be remiss to mention diving in Germany without the Baltic Sea; with a wealth of interesting historical diving the Baltic holds a certain allure for divers. Although diving here is not for the faint-hearted the rewards are plentiful. The German waters of the Baltic Sea account for less than a tenth of its area, yet are rich with maritime heritage, roughly 1,000 objects have been discovered in these waters, although the precise location of all the objects is not always available to the public.
Famous wrecks that can be visited include The Helland wreck, WWII wrecks and others from different time periods.
Find out more about diving in Germany with our Scuba guide online here