The best divers are versatile, knowledgeable, and prepared to dive in all conditions. Sound good? Then read on. Regardless of your certification level, these four specialties will take your diving to the next level.
Underwater Navigator: Save Money and Be Your Own Guide
"It's always a good idea to know where you are going underwater," says Mackenzie Asheim, instructor at Amy Slate's Amoray Dive in Key Largo, Florida.
"Things can get so turned around, and seem so confusing. To be a good diver, these are skills you need to know."
This course teaches divers to use a compass, as well as how to read the environment to know your location at all times.
For Asheim, the course is about freedom. Whether you want to shore dive with a buddy, take a liveaboard vacation or simply be more confident in the water, this course is the answer.
Adds Asheim, "Anywhere you go, you won't have to worry about having a guide."
Night Diver: See What You've Been Missing
Mantas feeding. Coral spawning. Barracudas hunting. So much of the underwater world won't be witnessed by those who only dive during daylight hours.
For Hana Cho, instructor at Crystal Dive on the island of Koh Tao, Thailand, the biggest reason to get Night Diver certified is the animals. "You can see very different and unique marine animals and habits."
Off Koh Tao, that means seeing barracuda and stingrays hunting, especially at the site known as White Rock.
"Newer divers tend to be very nervous, worried about how dark it is going to be," she says. "But after the first dive, they love it. Seeing that change for them is why I recommend this course. It's always worth it."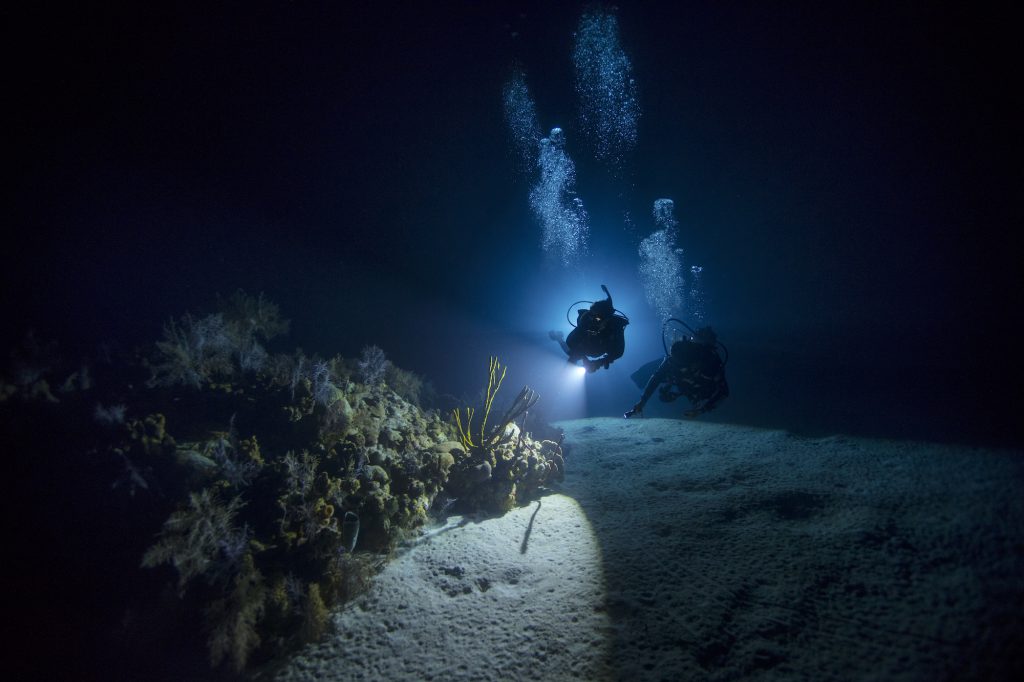 Emergency Oxygen Provider: Become More Responsible
"I strongly suggest this course to anyone going into tec diving," says Simon Sciberras, managing director of Dive Systems Malta on the Mediterranean island of Malta.
Those working toward rescue diver certifications should consider the course as well.
"Really, for anyone venturing beyond Advanced Open Water, it's a good option," says Sciberras. "The more you specialize, the more this course is a must."
He adds, "This teaches someone how to be self-sufficient and more responsible." In addition to learning how and when to use oxygen in emergency situations, the course also teaches students how to use an AED.
The course takes roughly three hours, and with no in-water work, the course can be taught entirely in the classroom—making it a great pick in winter.
Boat Diver: Learn the Hot Drop and More
For divers who have only been shore or quarry diving, boat diving is a novelty.
"Some people are not used to diving from boats. We cover that. Some people don't know how to drift dive. We cover the entire procedure," says Cristina Pedroso, Master Instructor with Squalo Divers in Miami, Florida.
It's easy to overlook this specialty, and yet, it's one of the most helpful. A majority of divers will do the bulk of their diving from boats, which means that boating safety is crucial. So are the specifics of entries and exits, especially when it comes to drift diving—and performing what's known as "a hot drop." Where currents are strong, such as off North Carolina and Florida, and divers want to dive a wreck, they must splash in and immediately drop to depth. Sound tricky? There is a trick to it, but it's not tricky. But it does require practice. It's just one component of the Boat Diver Specialty course that will leave you confident on your next dive trip.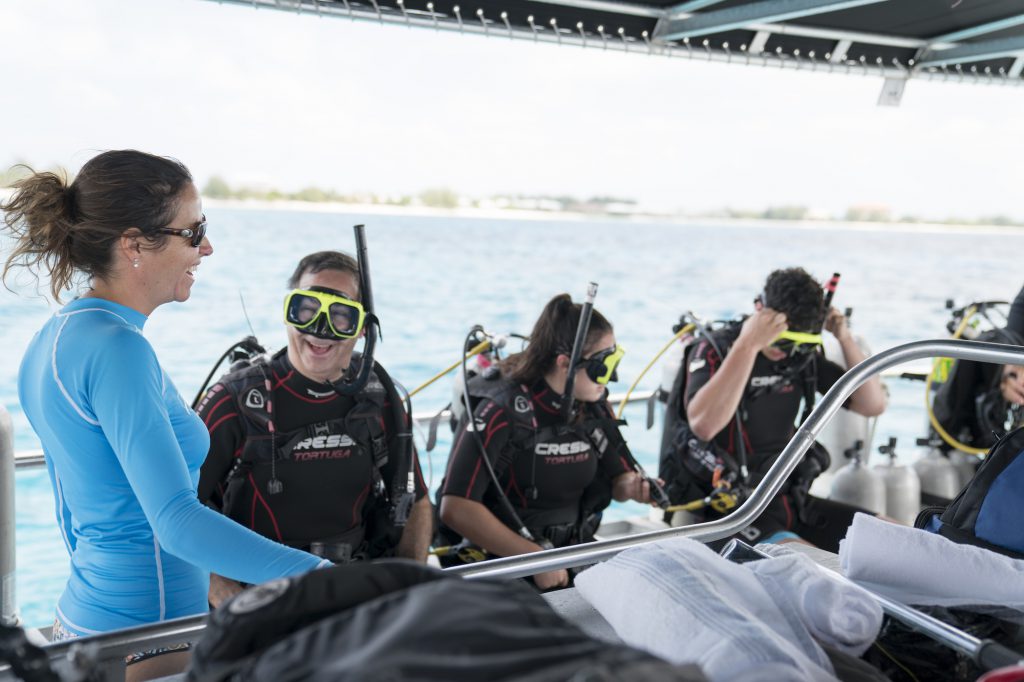 Interested in a different PADI Specialty course? View all available courses here.