What a year 2018 has been! There's so much to be grateful for – six months of deep water freediving in Dahab, Egypt taught me skills in self-awareness that transcended the ocean to positively enhance all of my life. I entered into my first dynamic apnea competition and achieved a 106-metre DYN dive with ease. I made new friends with warm, generous and supportive freedivers from around the world; and got to become a PADI® blogger! 2019 has a lot to live up to that's for sure. To make it a great one, I've set the following freediving intentions for the year:
Commit to an ocean cause
We live in a time where habitat destruction, pollution, warming and acidification threaten to destroy our carefully balanced marine ecosystems. Yet thankfully, there are a wealth of initiatives doing remarkable work in conversation to turn the tide on unsustainable practices and protect our planet. While I try to live a conscious lifestyle, mindful of how my actions impact on the world around me and in particular my ocean home, I know I can do more. Next year I intend to commit to at least one cause where I can be accountable for small actions that will contribute to a bigger change. I'm not sure what that will be just yet, but I know where to look for inspiration.
Share the wonder of underwater
As a freediver, I'm privileged to see things that most people will never get to experience. Whether fun-diving in Dahab, Egypt; exploring sunken ships in Utila, Honduras or getting wet and wild along the Great British Coast; I'll never tire of exploring a new freediving destination. And like a child seeing the magic of the universe for the first time, I'm eager to share what I've experienced with others in the hope that they'll be inspired to protect the wonder of our underwater world. One way that you can help is to share these articles with your friends and family to ignite their interest. Will you help to spread the wonder?
Meet more inspiring people
Freediving has a real family feel to it. Maybe it's because you trust your buddies with your life, or that the freediving community is just so fun, generous and supportive. But the sense of community you get from being a freediver is like nothing I've experienced before. The nature of freediving allows for more time spent learning and progressing together, which instils a shared interest in each other's development and is different to scuba diving in that way. Next year, I intend to cast my net further and reach out to PADI Ambassadivers from around the world who I've read so much about. Who knows what inspiring and colourful friendships await!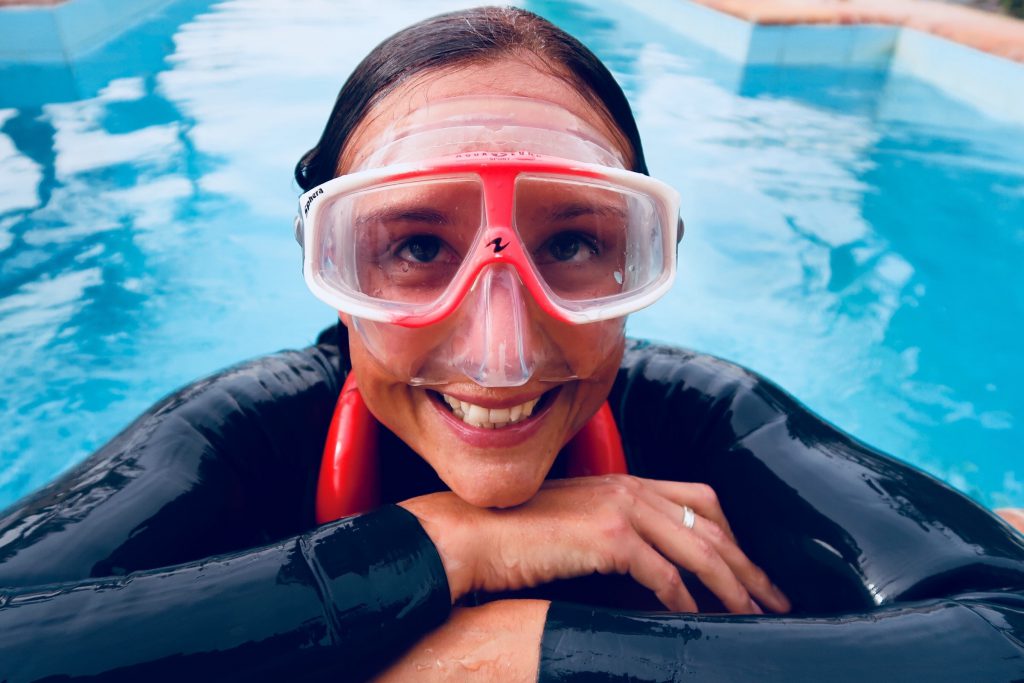 Learn what I'm truly capable of
Living for six months in Dahab this year saw me surrounded by some of the world's greatest freedivers. It taught me that becoming a best-in-class freediver is more than a numbers game. It's about having a growth mindset; being aware of your unique strengths and weaknesses and training to that effect. Success, therefore, isn't so much an achievement of the depth or distance gained, as it is in the acquisition of skills to get there. We are capable of so much more than we believe possible if we train smart, get the right coaching and apply an attitude of active learning to freediving progression. Armed with my fresh mindset I'm certainly curious to see where my potential will take me in 2019. How about you?
---
Author Bio:
S.J's journey into freediving began in Utila, Honduras in 2017. Since then she's been freediving in Canada, Dahab, Tenerife and the U.K and practices freediving for all dynamic and depth disciplines. Follow her freediving adventures on Instagram and for freediving, or water-related copywriting and marketing visit her website The Content Marketing Club.