Sure, you could have scuba resolutions for this year. Better still, you could simply resolve to add more adventure, excitement and inspiration into your dive life. Not sure where to start? Read on.
Gain a New Perspective
There's no greater way to reinvigorate your dive life than to gain a fresh perspective on the sport. One of the easiest ways to enjoy a new take on your beloved sport is to introduce a friend or loved one to scuba. Not sure who to ask? Add more photos of your past dive adventures, future dive trips you want to take, or dive gear to your social media and see who responds. If the same person keeps expressing interest in joining, invite them to try a Discover Scuba Diving experience at your local dive center. You could also try the direct approach: Post on social media that you're looking for a new dive buddy and see what connections form!
Get Out, Get Local
Almost no matter where you live, there are local dive adventures to be had. Within an hour of your house, you could be diving in lots of places that aren't the ocean: quarries, aquariums, rivers or lakes. Or check with local dive centers to see who is hosting an event in a pool. Why? Different is good. Different keeps our skills fresh, and keeps our minds engaged with alternative aspects of the sport. Plus, new environments tend to come with new folks, which means widening your dive circle.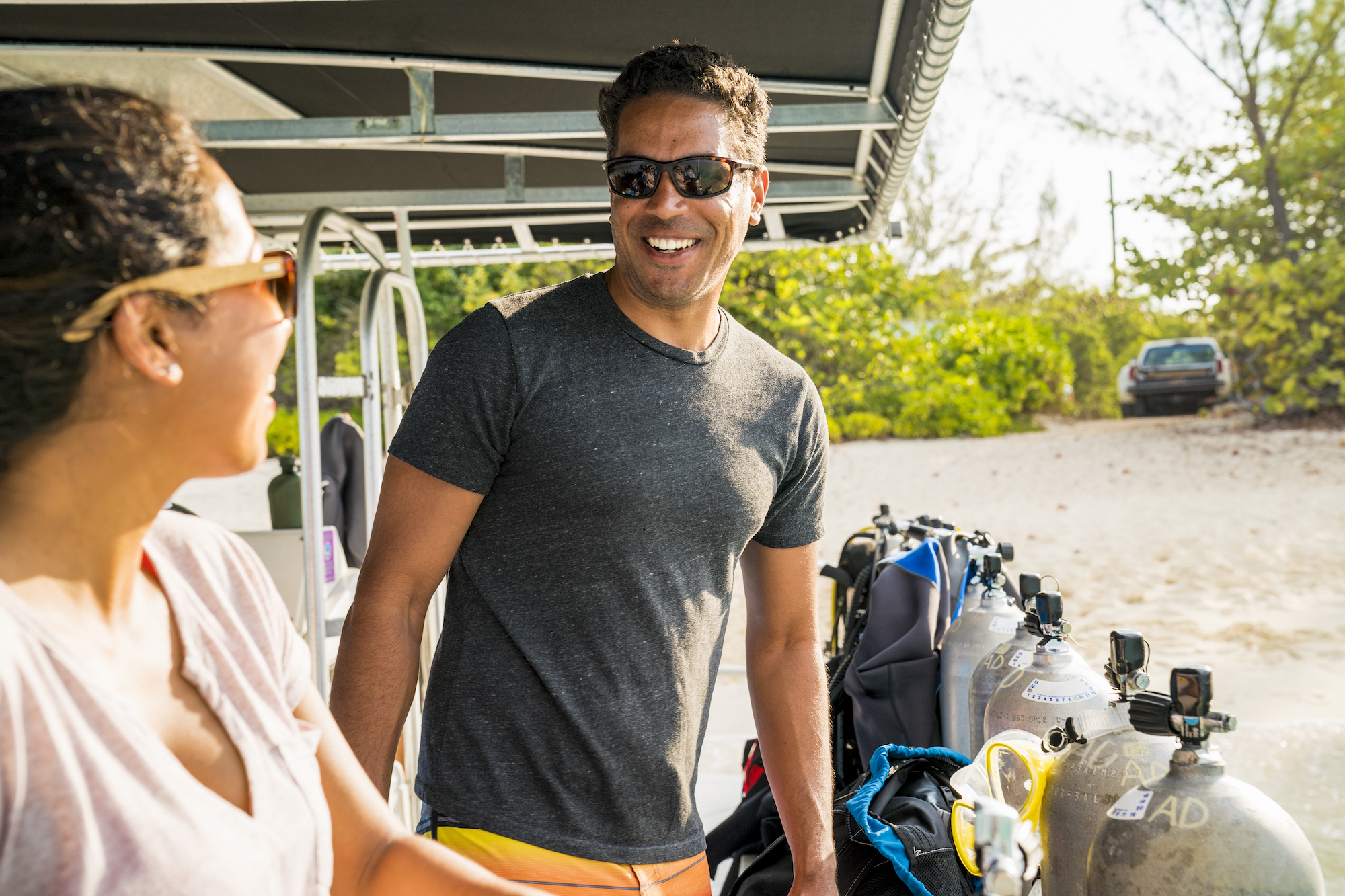 Underwater Mugging
The trend of hiring a photographer to document your vacation isn't anything new, but asking one to tag along on your dives is a new twist on the idea. Sites such as Flytographer.com operate throughout the Caribbean, including Grand Cayman and Nassau, Bahamas. These shooters, charging $250 a day, bring new toys to the game, including drones, and might be able to shoot underwater. Or, if they don't offer their skills underwater, ask a local dive shop who might be available for an underwater photo session. Be sure to chat with your photographer about what you want before booking- better still, provide examples.
Underwater Photo Shoot
Another option is to plan a photography session during your dive or in a pool with a local photographer. A lot of couples and expectant mothers are heading underwater to pack that extra punch to their announcement photos. Even if you have nothing more to announce beyond your love of being underwater, the session should make for a lively afternoon. Take the results and get them framed or printed on canvas for something inspiring to hang in the home.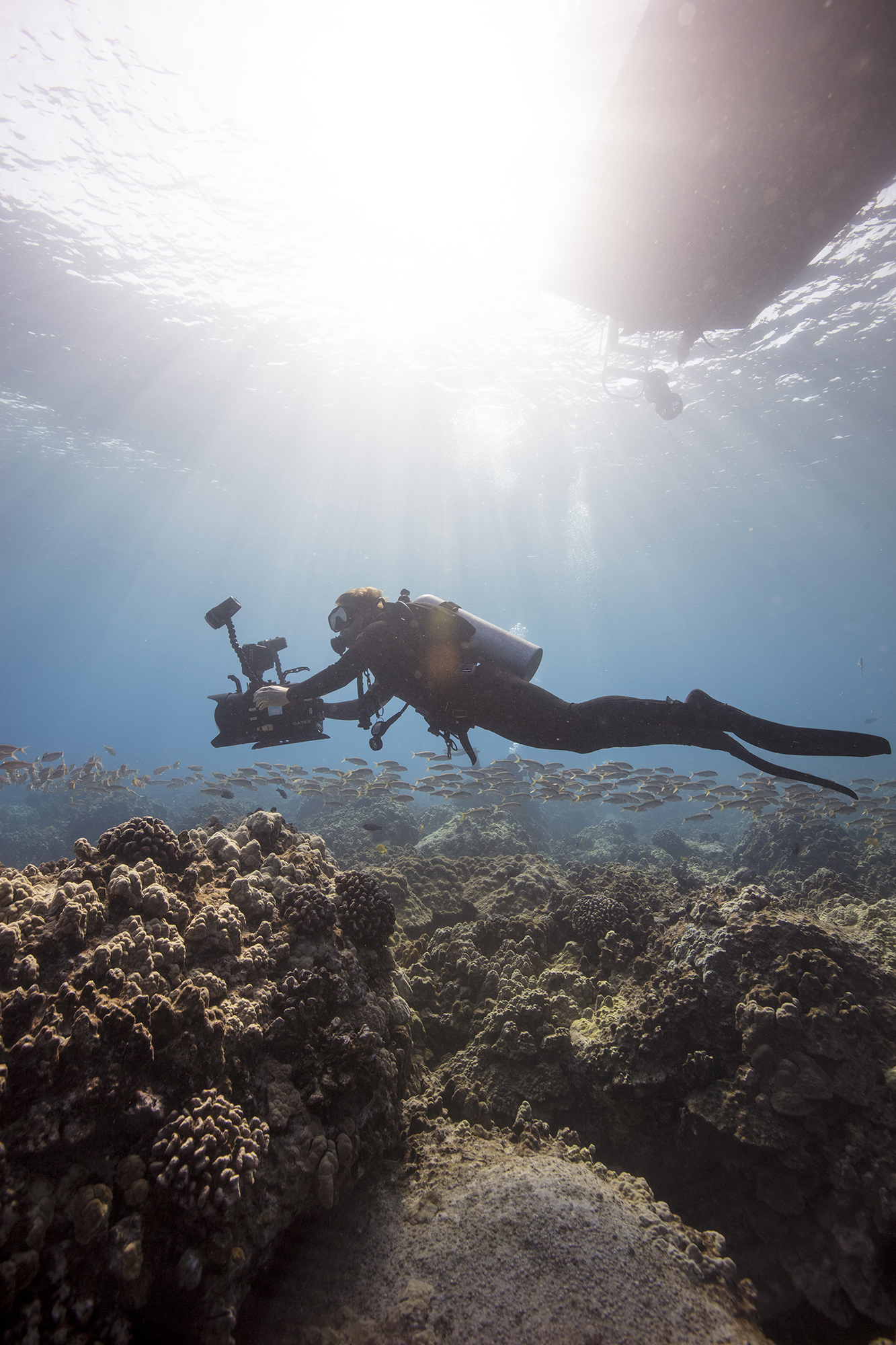 Ask a Friend or Mentor to Show You their Favorite Dive Spot
It can be easy to get stuck diving what we know, and soon enough, we're in a rut. Inspiration is scarce when we feel like we've done it all and seen it all already. But have we? Try turning that idea on its head by asking a friend, favorite instructor, acquaintance, dive center owner, mentor or dive club leader what their favorite dive site is. Better still, ask if they'll show it to you—even if it requires a flight or two to reach.
Make It Count
Cartoonist and Outside magazine contributor Brendan Leonard once challenged his outdoor community to spend 31 nights outside. Numbers such as that one work because they give us concrete goals: They remind us exactly what we are striving for. For diving, you could resolve to log 50 or 100 dives this year. Or spend 10 nights on a liveaboard. Or go diving at least once every month. Make it personal and make it work for you.
If your scuba goals focus more on conservation, check out these resolutions that give back to our ocean planet.