When Tom Mullikin, a retired commanding general of the South Carolina State Guard, and his son, Thomas Jr., decided to dive every ocean and climb all the major summits, they weren't just doing it to break a record.
"All of our efforts and expeditions in the oceans and mountains started with an earnest desire to learn more about the beautiful – often fragile – ecosystems around the world," Mullikin says. "We didn't start out to set records, but simply to educate ourselves with first-hand experiences of issues impacting our global environment. As we climbed more mountains and logged more and more dives in more oceans and seas, we realized that we were close to establishing a record that no one else – in terms of an expedition aggregate – had attempted or completed."
For Mullikin, a PADI Divemaster who has spent three decades studying ecosystems both as a practicing energy-and-environmental attorney and as a professor, diving and climbing have always been part of his DNA. He established the Search and Rescue Team (SAR) and the Mountain SAR Team for the State Guard. But his list of credentials doesn't stop there.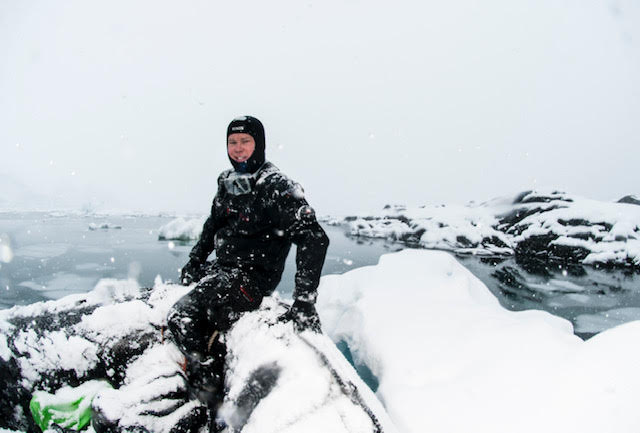 The 47th Vice President of the United States Joe Biden asked Mullikin to serve as a private sector representative to the U.S.-Caribbean-Central American Energy Summit. In addition, he helped draft laws for the Republic of Moldova, reviewed and drafted recommendations for Sierra Leone's proposed Constitution, and assessed legal best practices for the Maldives.
He's also worked as a consultant to many Fortune 100 companies, the United Nations, and foreign governments. In recognition for his global environmental work, he was recently inducted as a fellow in both the Explorers Club and in the Royal Geographical Society and is considered an expert with the National Geographic Society.
With such a packed schedule, Millikin has still managed to fit in some diving and climbing along the way.
"We've traveled the globe, and as a result I have now logged dives in all five of earth's oceans (including ice dives in the Arctic and Antarctic Oceans) and I have climbed up-and-around the world's highest elevation completing thus far 25-plus mountains (with summits of four of the world's seven greatest mountains)," Mullikin says.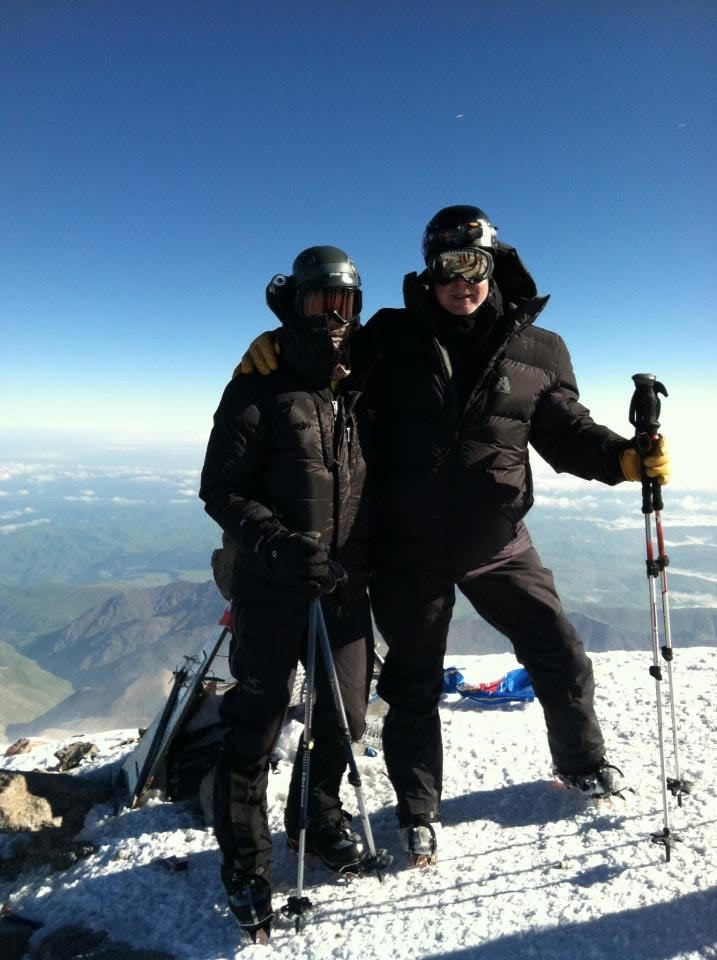 Together, Mullikin and his son have done climbs on all of the seven summits and have reached peaks on Africa (Mt Kilimanjaro), South America (Aconcagua), Europe (Mt. Elbrus), and Australia (Mount Kosciuszko). They have also accomplished multiple ascents on Denali (Mt. McKinley in North America), Mt. Everest, and in Antarctica.
"Some of my favorite experiences were my dives under the ice in Antarctica," he says. "We had a very difficult trip across Drake's Passage and we were so excited to reach the Antarctic Peninsula. We geared up for our first dives only to find that we were in a blizzard. And so, diving in a blizzard. Indescribable, but I thought the penguins shooting by us underwater was magnificent. It was an unbelievable trip to the Ice Continent where I have since been on multiple expeditions."
Their experiences have also allowed them to create conservation awareness through Global Eco Adventures, a non-profit organization that travels to environmentally sensitive areas to research the ecosystems, climates, and sustainability efforts.
"One of the truths I discovered early on was that research is best done from a hands-on, ground-zero – or in our case – subsurface perspective," he says. "You simply cannot get your head around all of the dynamics and ever-changing natures of any environment without having spent an appreciable amount of time living and working in it."
But whether they are climbing the highest peaks or diving the coldest seas, this father-son team are sticking to their mission: To spread awareness on the importance of our fragile ecosystems.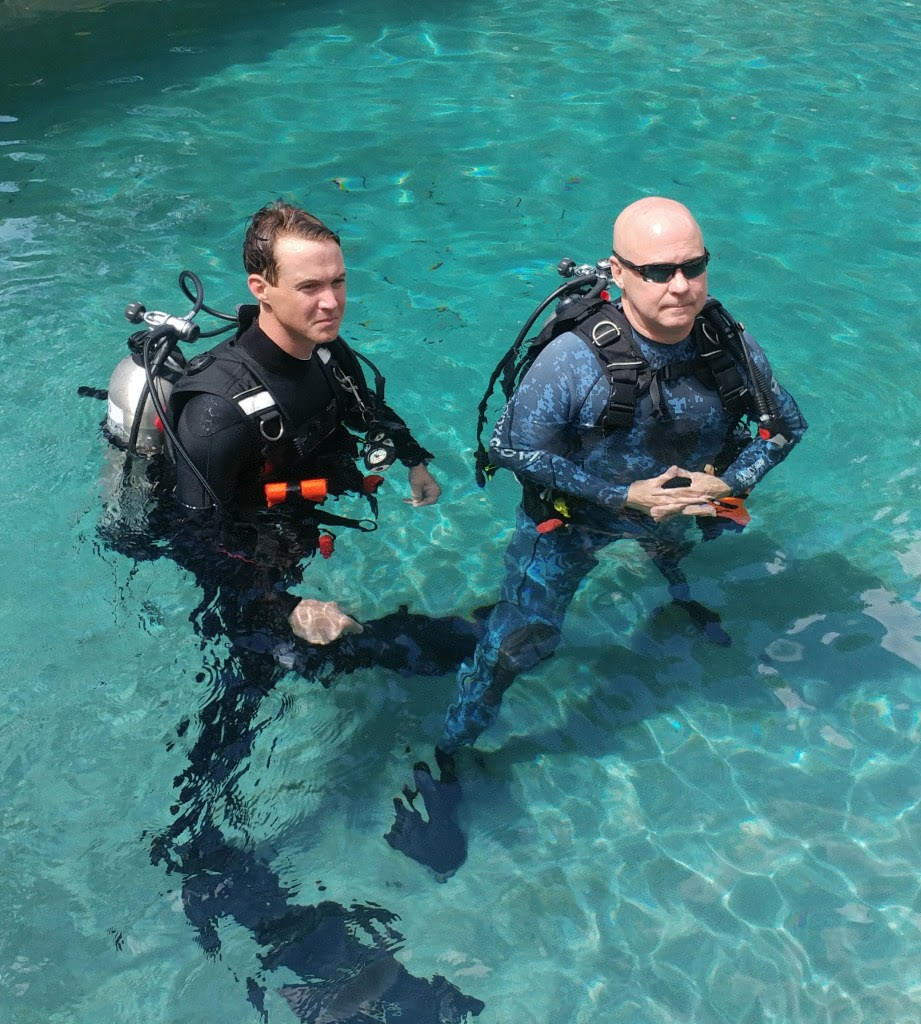 "Whether we eventually achieve summits of every one of the 'Seven Summits' it is clear to me that what is most important (and the most personally rewarding) is that we have been blessed to climb mountains rising above every continent on Earth," Mullikin says. "We have met with indigenous peoples across the globe, and we have learned from dedicated bench scientists studying some of the most complex ecological issues facing our planet."
And if that wasn't enough, Mullikin has also written several books.
For more of Mullikin's work, his books include:
The Maxims of Politics: Making Government Work
Profiles in Optimism: Stories of Brave Individuals Who Looked at Adversity and Saw Hope
Sportsman Environmentalist, Global Solutions: Demanding Total Accountability for Climate Change
Truck Stop Politics: Understanding the Emerging Force of Working Class
Learn more about how organizations like Project AWARE, Mission Blue, and Lonely Whale are making an impact