Written by George Wegmann, PADI Instructor Development Consultant 
Have you ever wanted to challenge yourself past your scuba recreational limits? Or maybe you're interested in exploring parts of the ocean that others have never seen before? Then technical diving might just be for you! Melbourne is the perfect destination for you to start your technical diving journey. Located in Victoria, Australia this pristine diving destination is full of world-class dive sites just waiting to be explored.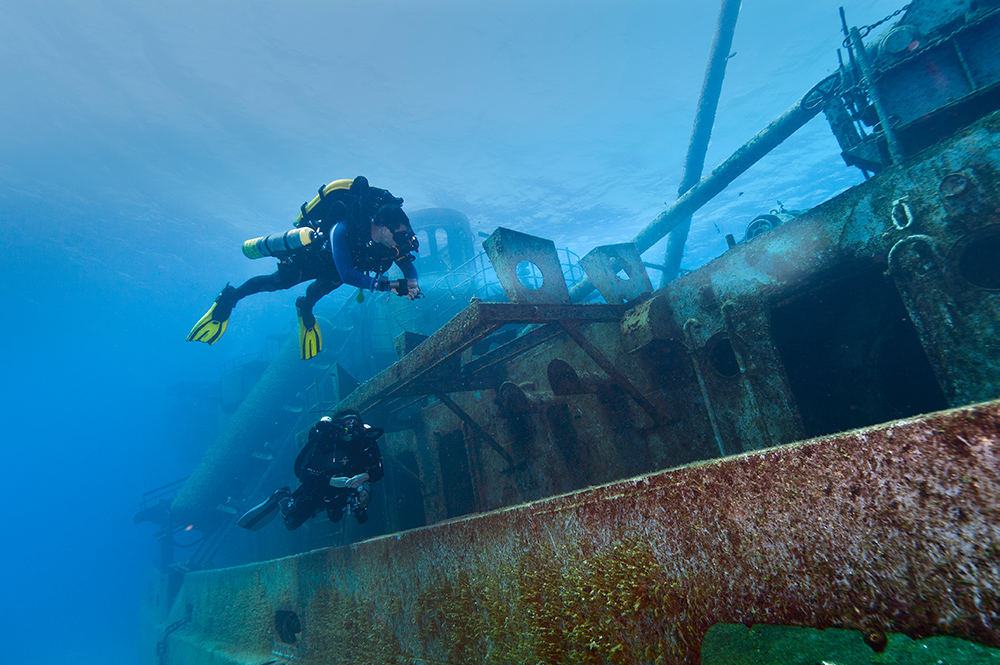 Port Phillip Bay, Melbourne
One of Melbourne's famous dive sites is Port Phillip Bay, also known as 'the bay'. Located in Southern Victoria, Port Phillip Bay is a popular dive site made up of over 16 bays, wrecks and sunken submarines. The challenging environmental conditions at the entrance to Port Phillip Bay , have led to one of the largest collection of shipwrecks in the Southern Hemisphere. With these challenging conditions, technical divers can learn to navigate strong and shifting tidal currents, numerous vessels transiting over dive sites, temperate to cold water temperatures and highly variable visibility. This incredible dive site also offers untouched reefs brimming with marine life and if you're lucky enough, you might even get to see the local seals!
Victoria's Ships' Graveyard
Not far from the entrance of Melbourne's Port Phillip Bay, lies more than 800 sunken shipwrecks in Victoria's Ships' Graveyard. However, only around 30% of these shipwrecks have been found. In 1900 to 1999 more than 40 obsolete vessels were purposefully scuttled in the area. These wrecks are found fairly intact and are penetrable at depths ranging from 30 to 80 meters/98 to 262 feet. Amongst them are the only diveable WWI J-class submarines in the world, the J1, J2, J4 and J5!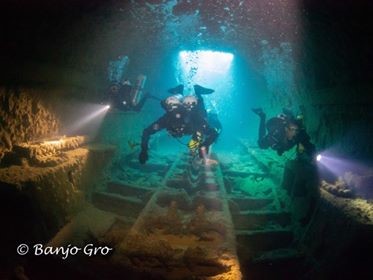 Melbourne's Unique Topography and Marine Life
Aside from having one of the most diverse and productive marine eco-systems in the world, Melbourne has a unique topography of the heads area. During the last Ice Age, between 10,000-14,000 years ago, Port Phillip Bay was the estuary for the Yarra River. Where the current entry to the bay is located, the river carved gorges through the sandstone cliffs before dropping in a spectacular waterfall, over 100 meters/328 foot in height. The overhangs and arches of the riverside cliffs are now the sponge-encrusted homes to an impressive variety of creatures including the southern cray. At depth, a diving torch is essential and will allow you to see a variety of colours that are simply stunning. While at shallower depths, extensive kelp forests hide the sandstone swim-throughs, arches, various species of rays as well as the port Jackson and banjo sharks.
Want to Become a PADI TecRec Diver?
There are many differences between recreational and technical scuba diving. If you're interested in taking your diving knowledge and skills to the next level, then the PADI Discover Tec, Tec 40, Tec 45 and Tec 50 courses might just be for you. During these courses you will learn how to plan, extend and accelerate decompression stops while reaching depths of 40 meters/131 feet, 45 meters/147 feet or 50 meters/164 feet. If learning how to use new equipment and technology is more your thing, the PADI Tec Trimix, Tec Gas Blender, Tec Sidemount, Discover Rebreather Diver, Tec 40 CCR courses might be more your style. Test your limits, learn new skills and discover an underwater world that others have never had the chance to explore with the full range of PADI TecRec courses.
Whether you're a wreck enthusiast or a deep wall explorer, Melbourne is a must-dive destination for anyone wanting to experience incredible technical diving. Learn more about diving in Victoria and locate PADI TecRec Centre today.