Have you been thinking about becoming a scuba diver? Are you imagining crystal clear waters, tropical fish and vibrant coral reefs? Then it's time for you to pack your travel bags and take your PADI Open Water Diver Course in the Gili Isands. Here are 6 reasons why the Gili Islands (off the north of Lombok) are an incredible destination for those wanting to learn to dive in Indonesia.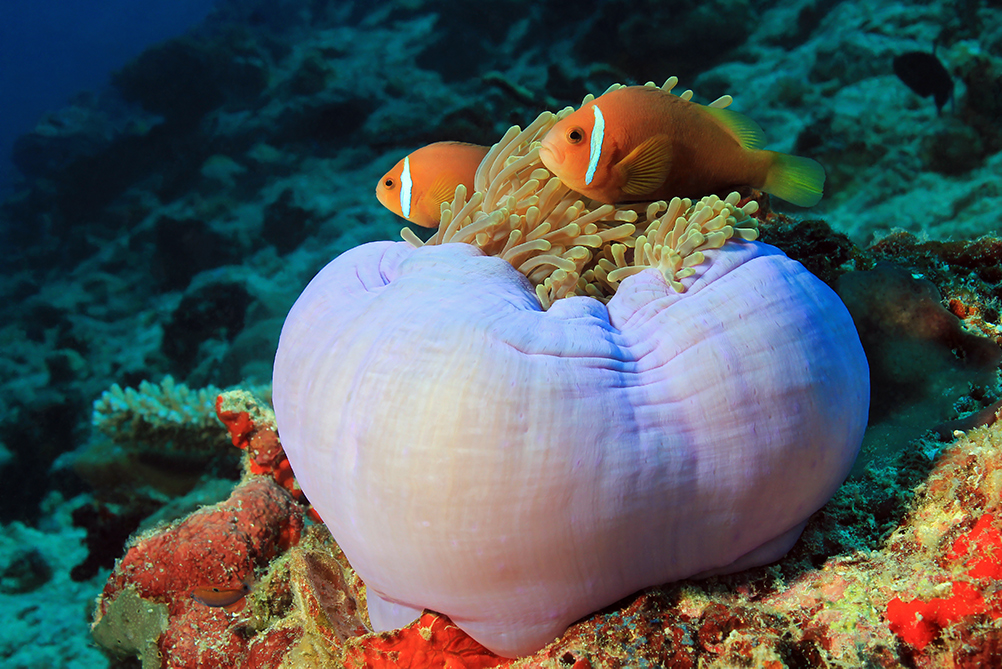 1. Location
There are a couple of points to take onboard here:
The Gili Islands (Tranwangan, Air and Meno) are located in the heart of the Coral Triangle – this is the region of the world which has the widest range of marine species on the planet.
You have 3 incredible Gili Islands to choose from – or why not island hop and see them all?
Access: Getting to the Gili Islands is easier than ever before. Hop on a boat from Sanur (just 30 minutes from the airport and you're on your way). If travelling by boat is not your thing, you can also fly to Lombok Airport, take a car and then a short boat crossing to the Gili Islands.
2. Incredible Dive Sites
When we first think about learning to dive in Gili, we conjure up images of colourful coral reefs, turtles cruising by and a myriad of vivid reef fish. When you learn to dive in the Gili Islands, this is exactly what you will see. Around the islands there are approximately 20 different dive sites which all offer different topographies, experiences, conditions and marine life. There are a wealth of dive sites which are exceptional for beginners as they're protected from the waves. Here you will find beautiful corals, anemones with clown fish and pretty much everything else you have been dreaming off. Remember you'll be breathing underwater for the first time too, which is also pretty incredible!
3. Island Vibes
Once you arrive on the Gili Islands you can't help but absorb the island vibe, it's contagious. Walking barefoot on the sand is the norm, with beaches and clear tropical water having an immediate calming effect from the moment you step off the boat. These islands really are tropical, Robinson Crusoe style, wonderlands. White sand beaches, fringed with palm trees are the order of the day.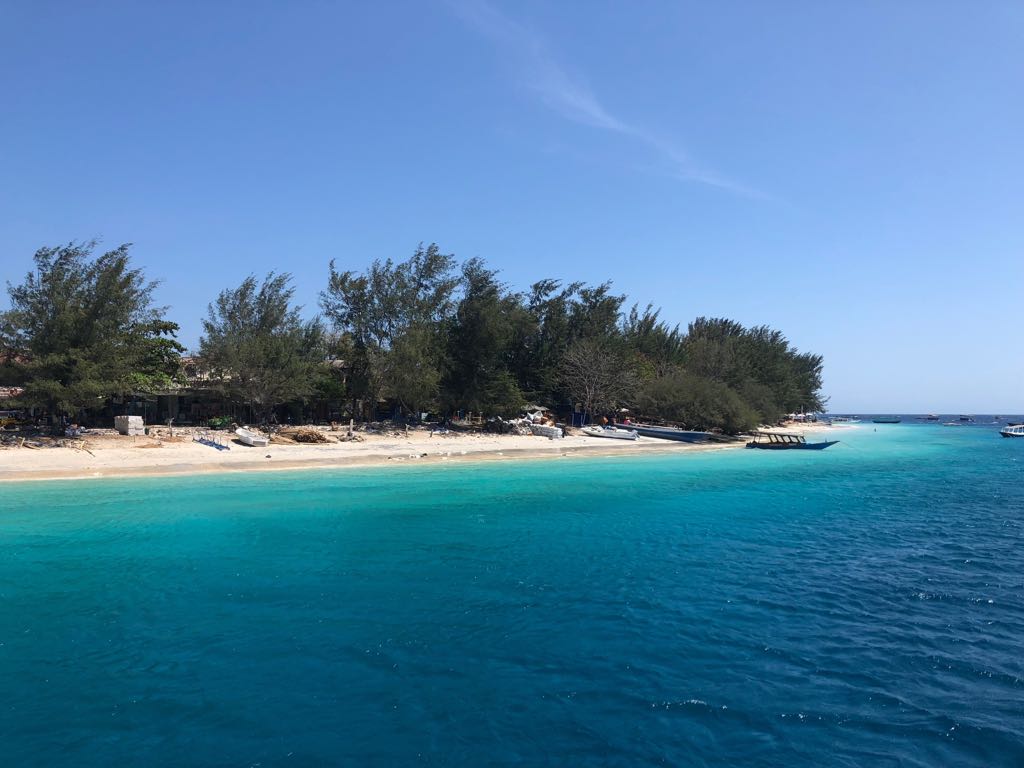 4. Choice
On all three of the Gili Islands there are a range of accommodation options from value homestays through to luxury hotel resorts, suitable for all budgets. There are numerous PADI Dive Shops around the island and it's a good idea to go in and meet them before signing up as you'll be able to ask questions and see their facilities first hand. For PADI Dive Shops to obtain a PADI rating they have to meet strict criteria regarding their facilities, staff professional credentials and making sure they adhere to PADI training standards. This means that whenever you see a PADI logo outside of a dive shop, you can rest assured that you will be training with professionals who are up-to-date on all training and safety procedures.
5. BFF's (Buddy Friends Forever)
Learning to dive is a great leveler – a doctor with a PHD might not be able to clear his mask underwater while his 10 year old son might have no problems at all. Diving is something that we learn from scratch and because of this you'll make friendships during your course with your other dive buddies and of course, your PADI dive crew too.
6. Out of The Water
The Gili Islands are not just incredible diving islands, you'll also find that there are great treks around the islands, beautiful sunset viewing points and friendly locals. However, if that seems too energetic for you after diving, you can always kick back in a hammock and drift away to the sound of the waves lapping on the shore.
Whatever you're hoping to get out of your PADI Open Water Diver course, the Gili Islands have it all. As a rough guide to the 3 Islands, note the following:
Gili Trawangan is the liveliest island with a vibrant night life. It attracts a younger crowd who like to dance into the early hours.
Gili Air is a more laid back, rustic style affair. You'll find everything you need as well as some additional time to relax and unwind
Gili Meno is the least occupied island – if you have visions of being Robinson Crusoe for a week or two this will be your best option.
Whichever island you decide to take your scuba course on (or if you decide to hop around all three), you won't be disappointed by the underwater beauty of the Gili Islands. Find out more information on the PADI Open Water Diver course and locate a PADI Dive Shop today.