Written by PADI Territory Director, Tim Hunt.
By now you have heard about PADI's Four Pillars of Change, one of which includes Ocean Health. On March 27th 2019, words and ethos were put into action in Koh Tao, Thailand where multiple PADI dive operators joined forces to conduct a Project AWARE Dive Against Debris event on their Adopted Dive Sites. This call to action is not an irregular experience in Koh Tao but this time PADI President & CEO Drew Richardson, PADI Chief Marketing Officer Kristin Valette-Wirth, PADI Vice President Danny Dwyer, PADI Territory Director Tim Hunt, PADI Regional Manager Neil Richards and PADI Regional Training Consultant Guy Corsellis, got to experience it firsthand.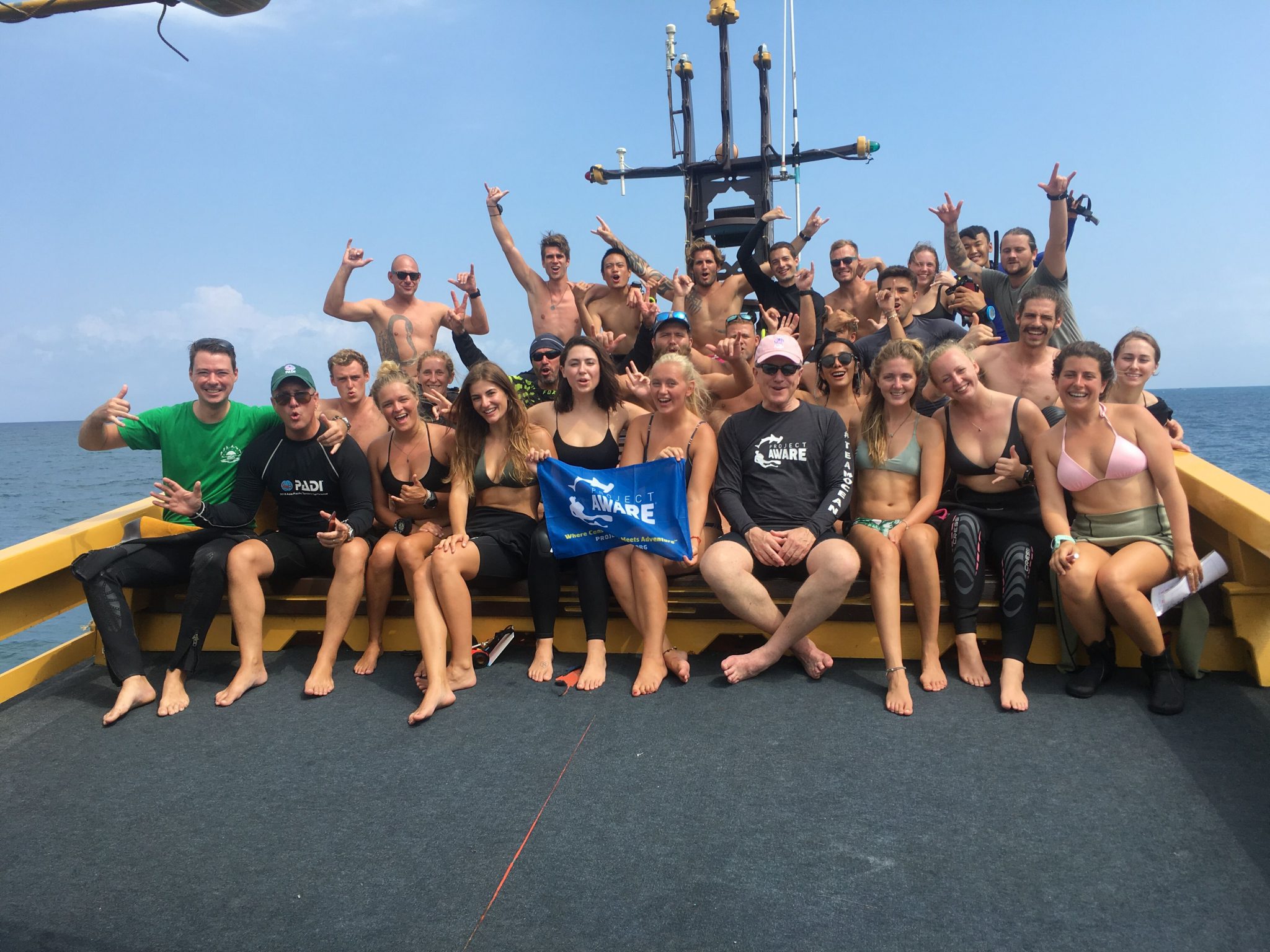 Through combined efforts, almost 100 kg/220 lb of debris was removed from the ocean floor and reported back to Project AWARE. This adds to the current tally of more than 6,000 kg/13,227 lb and 40,000 items of rubbish removed from the surrounding waters of Koh Tao since the program started in 2011. Even though the island promotes some outstanding environmentally minded campaigns such as 'no plastic bags at 7-11' and 'say no plastic straws', unfortunately the item that was most reported in the in the past 300+ Dives Against Debris Surveys from Koh Tao was plastic bottles.
PADI President & CEO Drew Richardson said "The PADI Operators and Divers on Koh Tao are exemplary in making a difference in the face of the numerous threats to our seas.  Globe-wide problems can seem overwhelming, but these divers showed that we can and do make a difference on a local level. They banded together as citizen scientists to adopt and steward the waters surrounding Koh Tao, inspiring divers and future dive leaders to care and take action. The power of one becomes a force multiplier when millions of divers across the planet are inspired to make a difference in this way. It was an honor to participate in Dive against Debris with the Koh Tao diving community and inspiring to see the young divers and instructors express true and profound care and take action for the ocean on that day."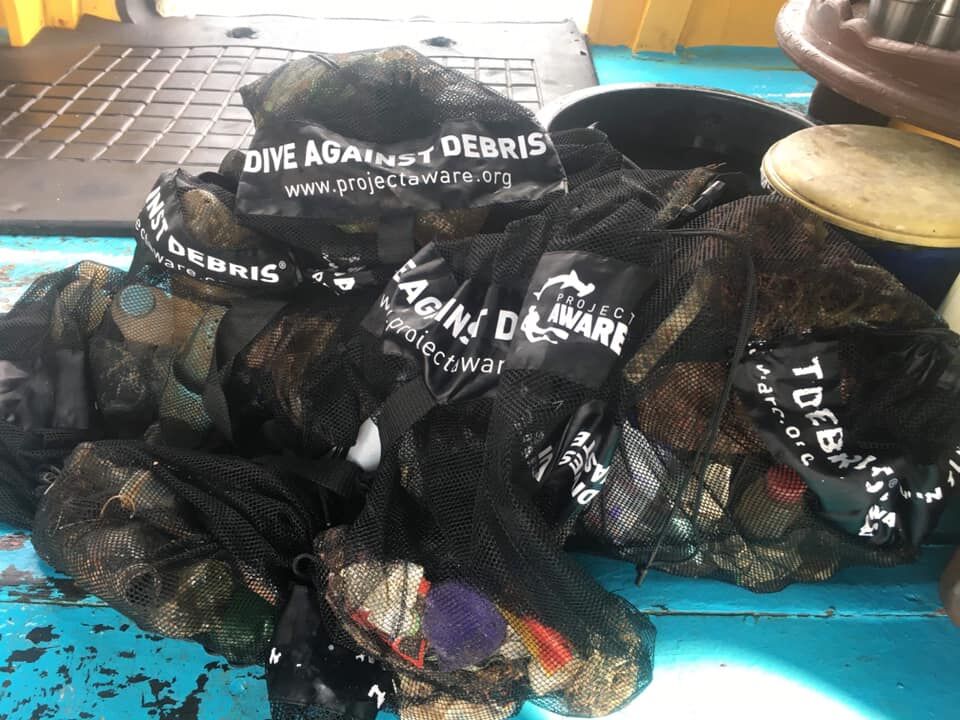 Some interesting facts from Project AWARE:
Globally more than 1 million items of debris have been removed from the ocean and reported.
Almost 50,000 scuba divers have participated in Project AWARE's Dive Against Debris program.
Sadly over 5,500 entangled or dead animals were reported.
64% of waste reported has been plastic.
25% of data collected in Koh Tao has come from Adopted Dive Sites – have you adopted yours?
As part of the United Nations Sustainable Development Goals, Project AWARE has pledged that they will have removed and report the next million items of marine debris from the ocean by 2020 #NextMillion2020. Scuba divers will inherently pick up marine debris they see (as it comes instinctively to most) however recording and reporting each collection is vital to change policies locally, nationally and globally. So in the future please make every dive, a survey dive!
Thanks again to all the dedicated PADI Dive Shops for hosting this event including; Master Divers, Assava Dive Resort, Sairee Cottage Diving, Davy Jones Locker, Buddha View Dive Resort, Bans Diving Resort and Crystal Dive!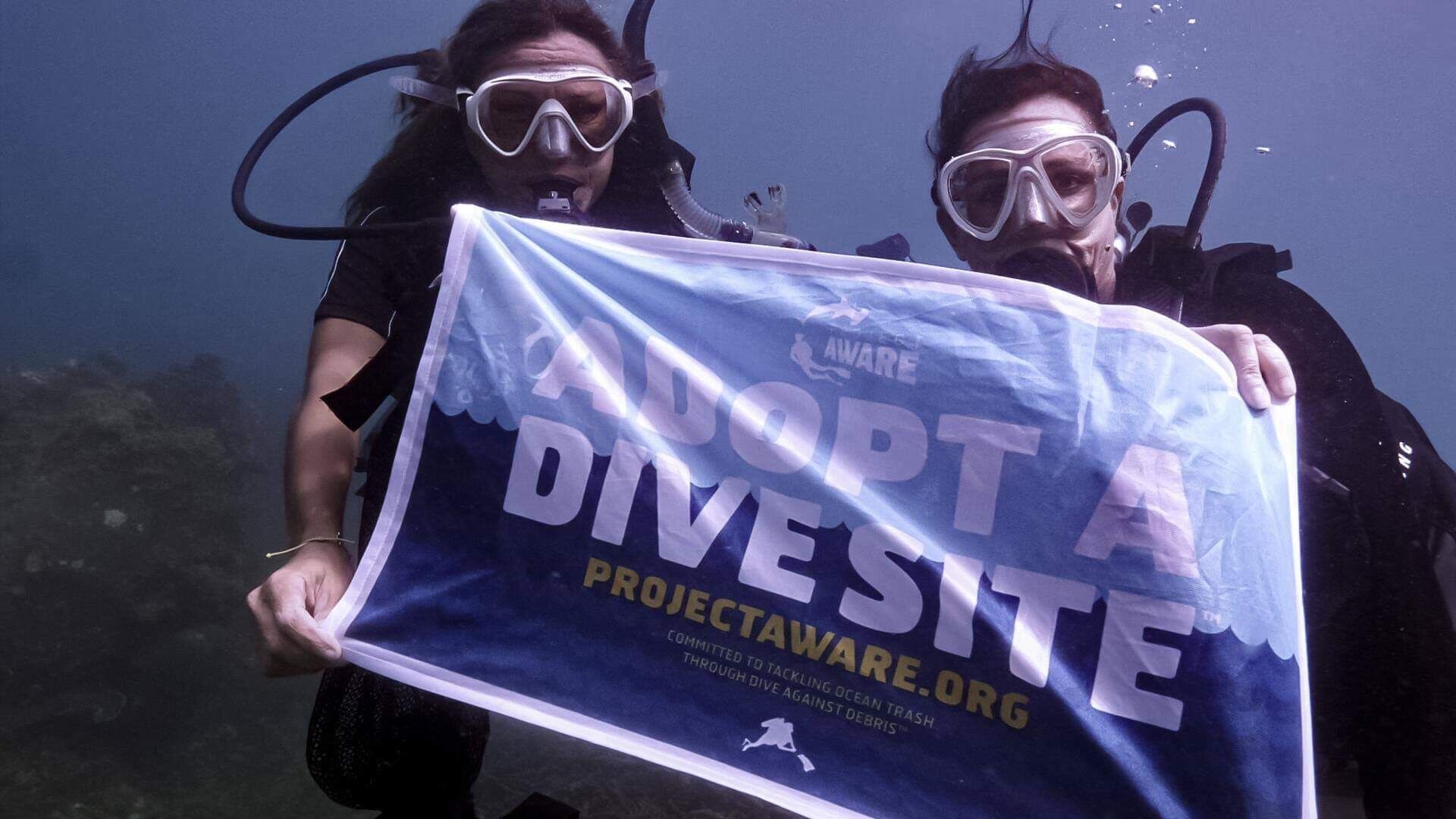 Don't let your dives go to waste, learn more about Project AWARE's Dive Against Debris Specialty course and locate a PADI Dive Shop today.