If you're a diver that just can't seem to get enough of the ocean, earning the PADI Deep Diver Specialty Certification might be the perfect next step in your scuba diving journey. As the urge to descend to deeper depths of the wondrous big blue increases, this course will help you gain the necessary skills to dive down to 130ft (40m). And what better place to become a Deep Diver than Hawaii!
The Hawaiian Islands are the exposed peaks of a great undersea mountain range – producing unique bathymetry like nowhere else in the world. Since these ancient volcanic islands jut out of the ocean, divers can easily find deep water close to shore along much of Hawaii's coastlines. Whether you want to explore deeper shipwrecks, spot new species, or simply experience the thrill of diving to greater depths, Hawaii offers many spectacular deep dive sites to take the Deep Diver Specialty Course.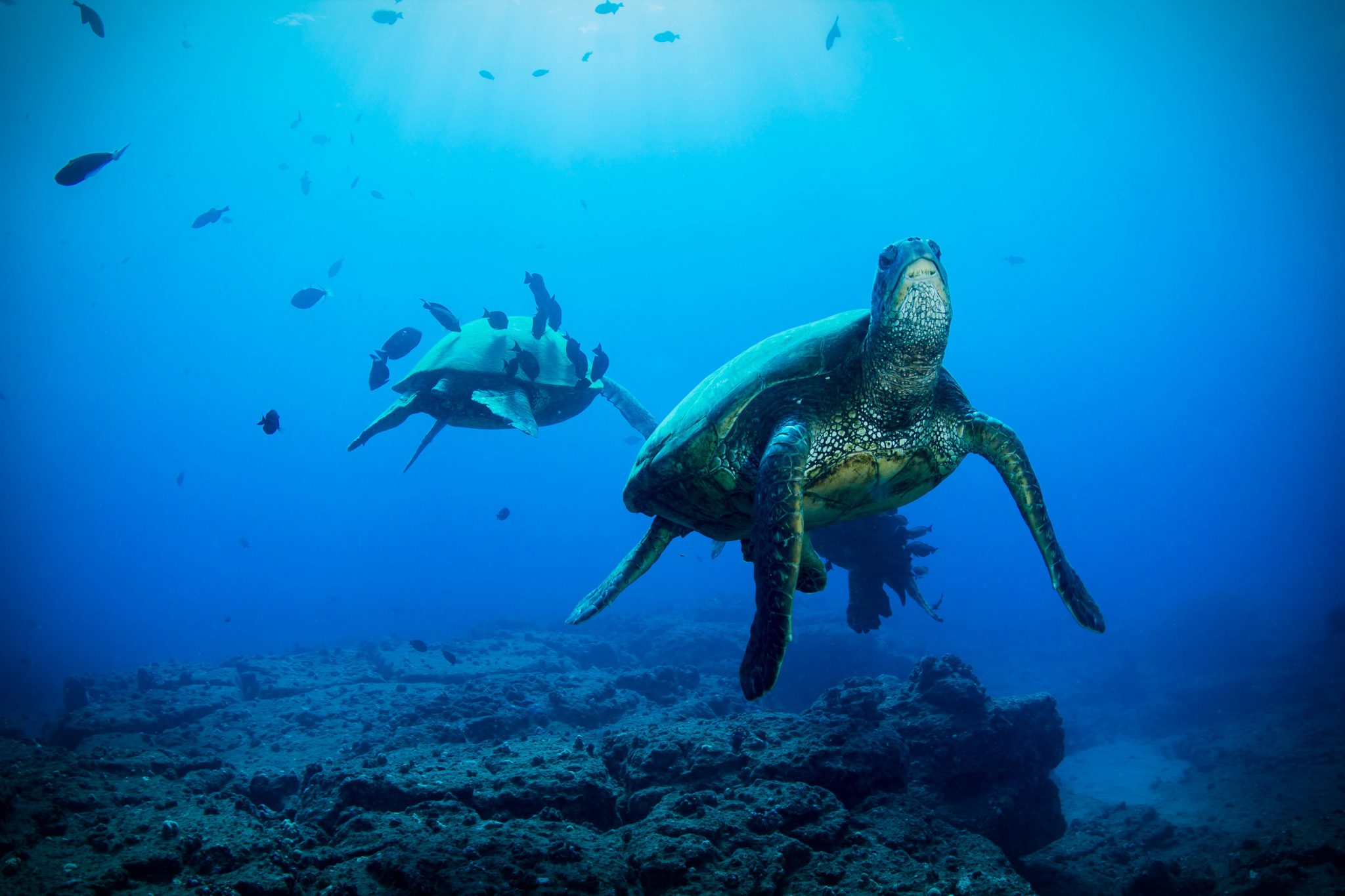 Thanks to the steep underwater topography of the Hawaiian Islands, deep water isn't far from shore. Some of Hawaii's top dive sites – from shipwrecks, to drop offs, to deep reefs – await the certified deep diver. Even though deep divers are farther from the sun, because of Hawaii's remarkable water clarity, divers that reach the recreational dive depth limit will often still be able to see that big bright ball of fire in the sky.
Divers that feel the lure of the deep here might find themselves exploring the Sea Tiger – Hawaii's deepest recreational wreck dive. Since the Sea Tiger rests in 123ft (37m) of water, deep divers have the opportunity to fully experience this historic shipwreck off the coast of Oahu. Deep divers also might find themselves drifting over a sunken barrier reef off of Kauai's Na Pali Coast, or gazing up at steep drop offs bursting with life off the coast of Kona on the big island.
These Hawaiian deep dive sites, and so many more, offer incredible opportunities for marine life encounters – big and small. Deep divers are likely to discover nudibranchs, octopuses, and a myriad of native tropical fish while more than 100ft (30m) below the surface. Thanks to the depths of these dive sites, and even deeper water close by, deep divers in Hawaii are often visited by large pelagic animals like Hawaiian green sea turtles, spotted eagle rays, mantas, reef sharks, tiger sharks, dolphins, and even whales.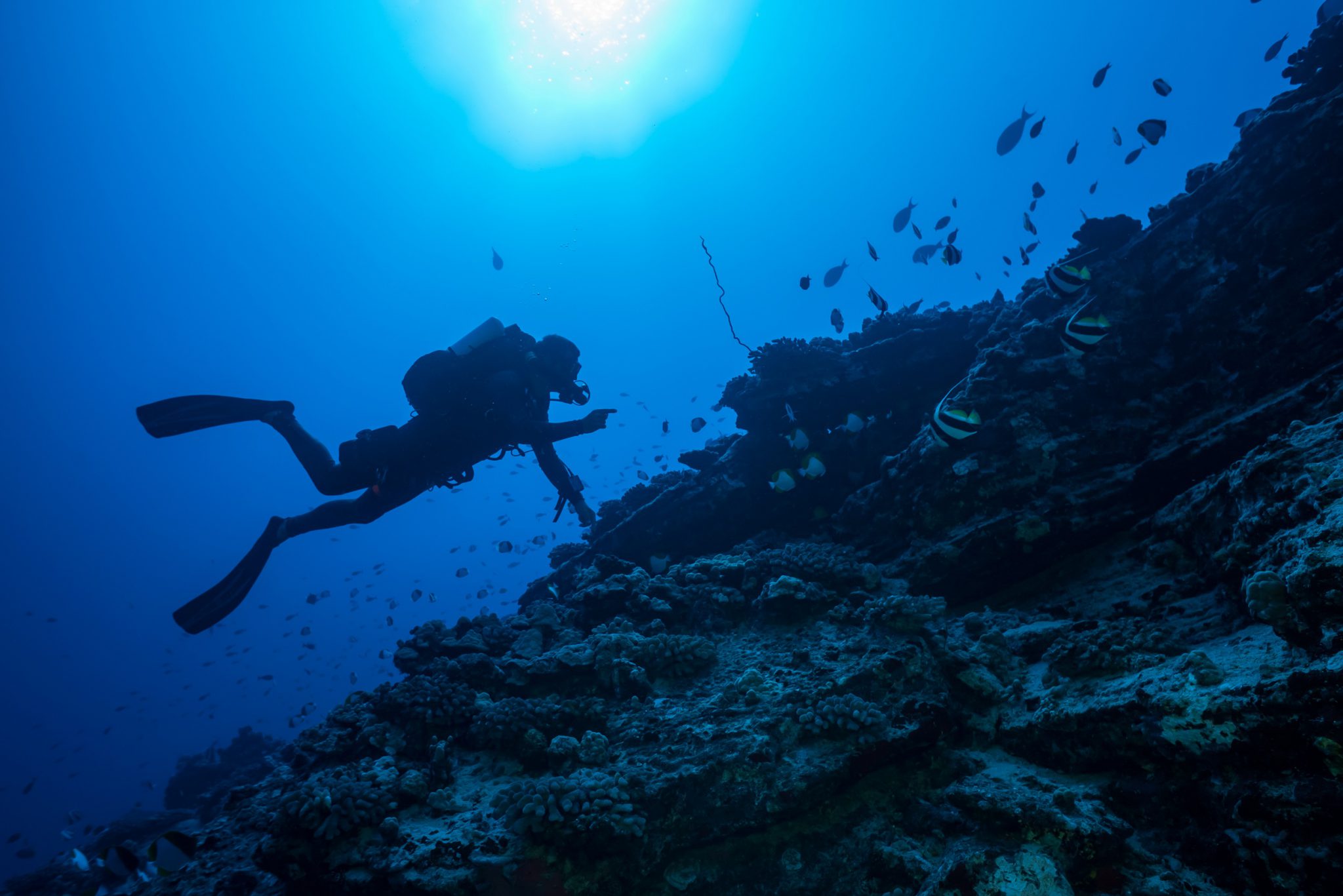 Inspired to earn your PADI Deep Diver Specialty Certification? Use our Dive Shop Locator to find a PADI Dive Shop in Hawaii that offers this course (or so many other places around the world!).
If you're already a deep diver, and are still feeling the lure of the deep – consider the PADI Tec 40 Certificiation, where you can transition from recreational scuba diving to technical diving, allowing you to dive even deeper than 130ft (40m).