Written by Guest Blogger, Melissa Rimac
As we pause to get our heads (and our hearts) around the sight of 4 massive manta rays gliding close by in transfixing formation, I'm doubly pleased that we pushed doubts aside and visited Komodo, Indonesia in the 'rainy' season. For it's in this window – between November and March – that the mantas congregate here to feed on nutrients brought in by the legendary Komodo currents.
In the 5 days we spent diving in Komodo National Park in February, we were treated to mantas each day, sometimes several times a day. On our second day it rained for about 3 hours. The joy of encountering fewer tourists is another bonus of exploring Komodo in the quiet season. Word has gotten out about this cluster of starkly beautiful, crumpled islands and multiple daily flights from Bali are bringing burgeoning numbers of nature lovers drawn by the namesake dragons and increasingly, psychedelic underwater vistas.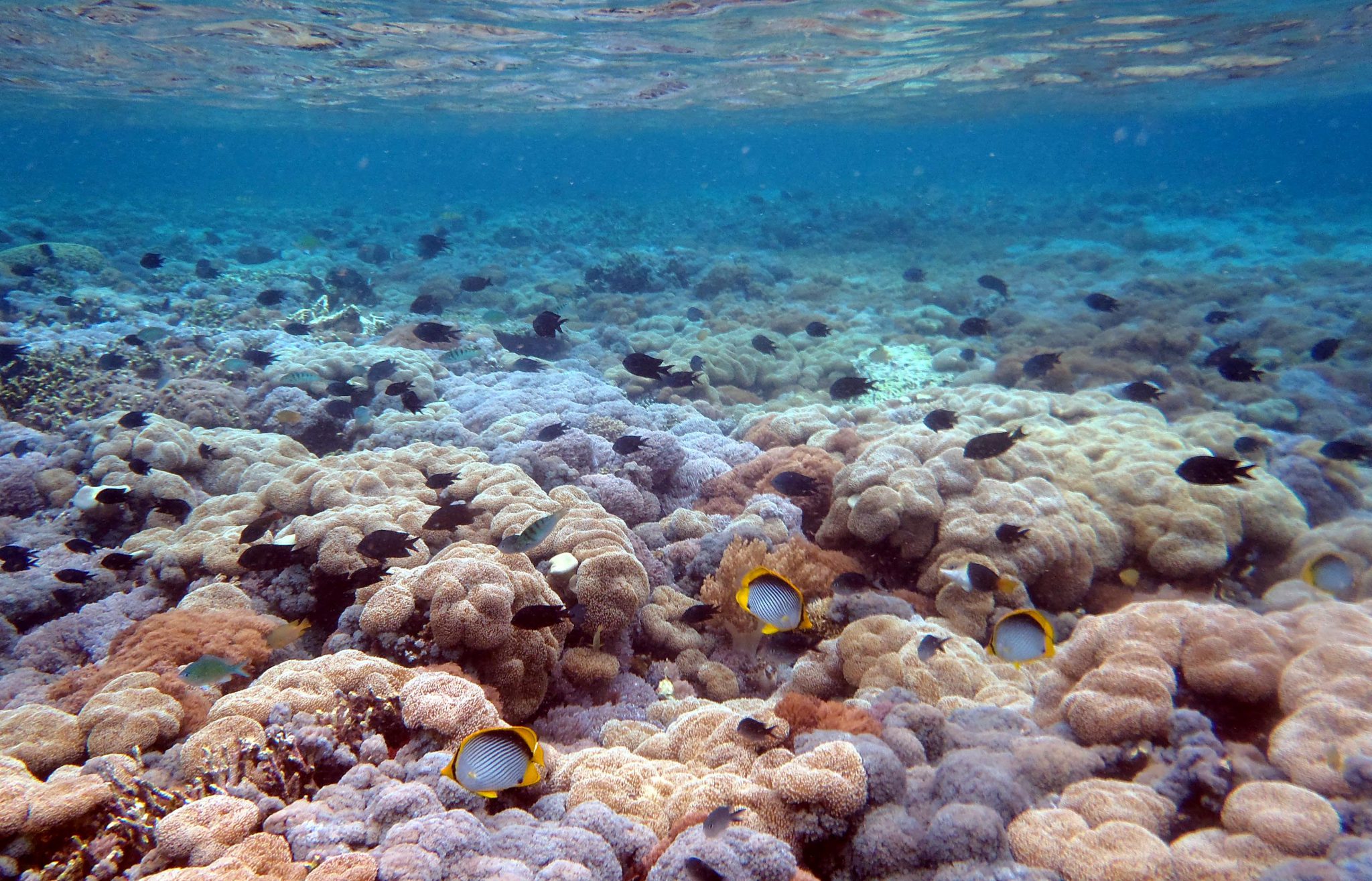 With eye-boggling scenes staring oceanic and reef sharks, turtles, pelagics, macro finery, an almost improbable profusion and diversity of tropical fish, dolphins, dugongs, whales – and of course a great many mantas- it's for good reason that Komodo National Park is revered as a diving Nirvana.
Although each dive site we experienced was distinct, the vast volume of fish and healthy reefs proved a constant.  Above water, these uninhabited islands are possessed of a primal beauty, with craggy spines, pristine white beaches and on the larger islands of Komodo and Rinca – otherworldly dragons. There's plenty of budget accommodation in the regional hub of Labuan Bajo. But in an archipelago this stunning, it seemed a sacrilege not to stay on an island.
After an hour aboard a traditionally styled timber boat, we spotted Sudamala Seraya Resort and smiled broadly. Widely spaced buoys declared "huge house-reef"; tempting us to jump off the jetty and wash off the flight by drifting over coral gardens. Under the jetty, I was eyeballed by a puffer fish easily half my body size. The visuals and vibe of this boutique resort exude beachy whitewashed elegance, with inventive use of driftwood, shells and bamboo. I was especially rapt in the outdoor bathroom -and attendant geckos. All the bungalows face the beach and guests are encouraged to adopt a no- shoes nonchalance.
Diving started off with a bang, quite literally. One moment we're drift diving in the middle of a channel, enjoying a becalmed 'bowl' embellished by walls of soft corals and lots of groupers. Then, we're suddenly snatched by a powerful current and seemingly catapulted skywards. 'Exhilarating' is an understatement! Turns out we'd just experienced 'shotgun'; or 'slingshot' as it's also aptly known.
At Golden Passage, we had time to soak up the brilliantly colourful corals, sharks and macro scenes. Batu Bolong is rightly regarded as 'the aquarium'. This mid-channel  pinnacle hosts dense, luridly colourful corals – in unusual shades such as cornflower blue, vermillion and fuschia – and swarms of fish including banner fish, giant sweetlips and barracuda.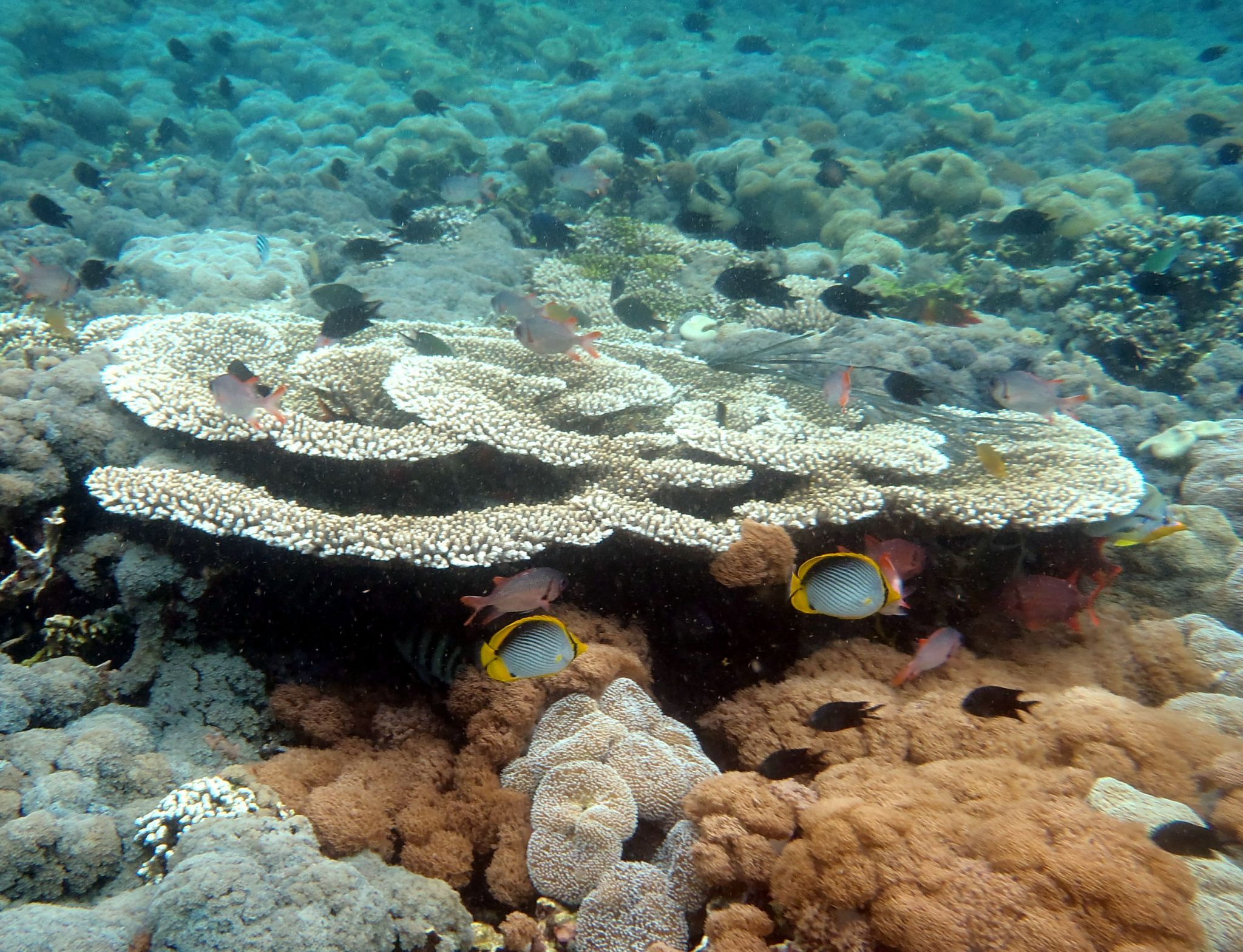 Mauan is a pleasant drift dive that's special for the combination of corals and mantas. Cuttlefish, leaf-fish, wrasse and lots of morays also added to the visual buzz her. Then of course there's Manta Point, a 'cleaning station' that also lures Ninga Mantas.
Want to experience the incredible diving in Komodo? Learn more about diving in Indonesia and locate a PADI Dive Shop today!
Stay up-to-date with Melissa's incredible travel adventures on her website and Instagram page.