World Oceans Day is an internationally recognized day held annually on June 8th across the globe. The purpose of this day is to not only celebrate our oceans and their inhabitants, but to also spread awareness about ocean preservation. As divers, we're unfortunately able to see firsthand the devastating effects that our actions are having on our oceans. Whether its marine debris trapped underwater or reductions (or even extinctions) in marine animal species, it's clear that our oceans need our help.
Earlier this month PADI Dive Shops in the Gili islands, Indonesia, set out to utilize the World Oceans Day celebration to conduct a range of ocean themed events. From Dive Against Debris events to beach clean ups, bio rock dives and ocean documentary screenings, many spectacular events were held. For most of these PADI Dive Shops, cleaning their local dive sites and beaches from debris was the main objective of their event. However, for others it was also important to spread awareness about ocean conservation and protection amongst their local communities, in the hope of inspiring change.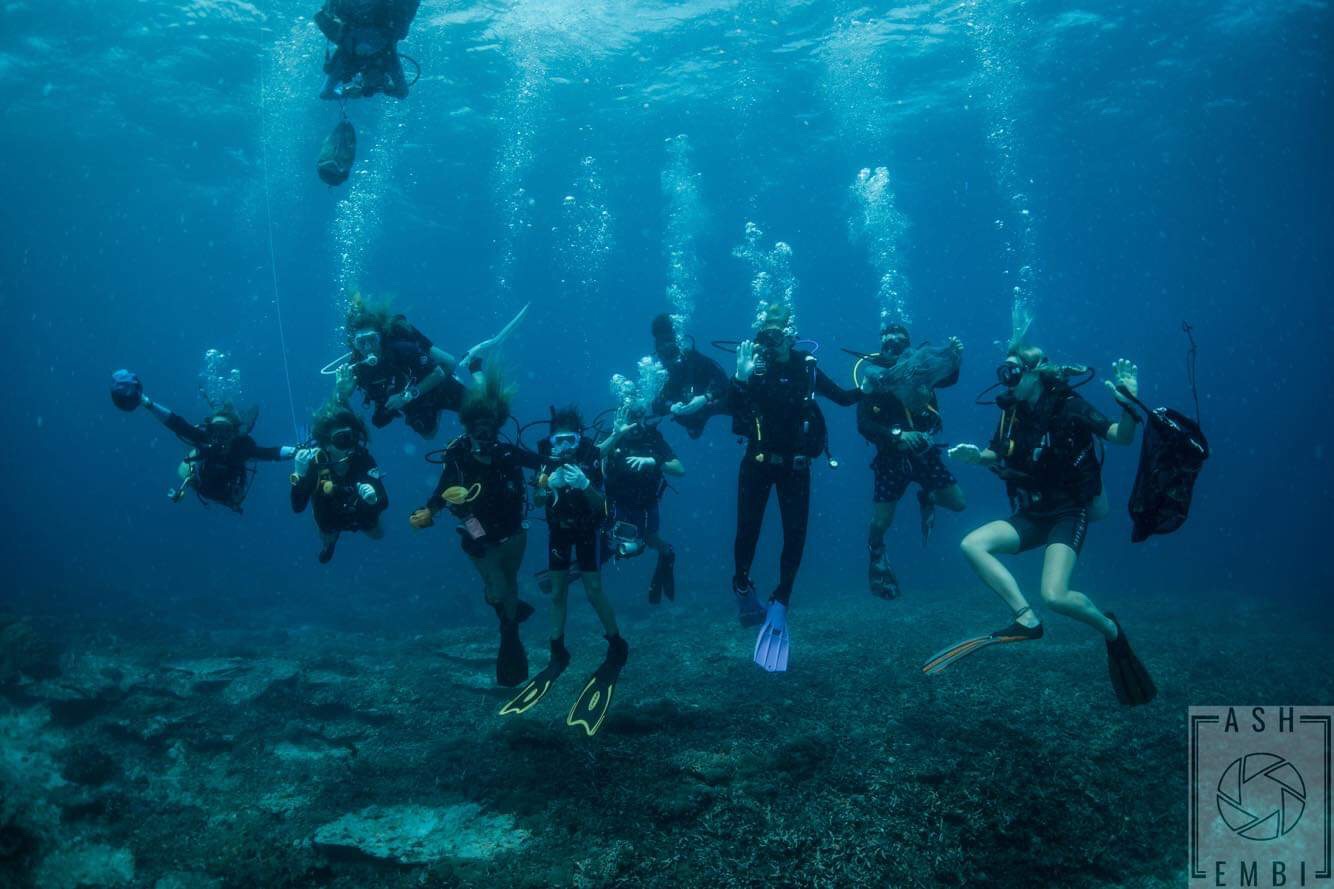 Underwater Clean-Ups
On Gili Trawangan, PADI Dive Shops; Blue Marine Dive Trawangan, Big Bubble, DSM Dive, Trawangan Dive, Blue Marlin Dive, Dive Central Gili, Scallywags, Diversa Diving and Scuba Froggy, joined forces to clean up their local dive sites by conducting a Dive Against Debris event. For these dive shops, the main aim of the event was to clear every single piece (or as much as they could) of marine debris underwater. It was important for these dive shops to conduct a Dive Against Debris event as they wanted to record the location, type and quantity of debris that was being collected from the ocean. With their results and findings they hope to find the source of the debris problem and help enforce better waste management strategies, not only in the Gili Islands but throughout Lombok as well.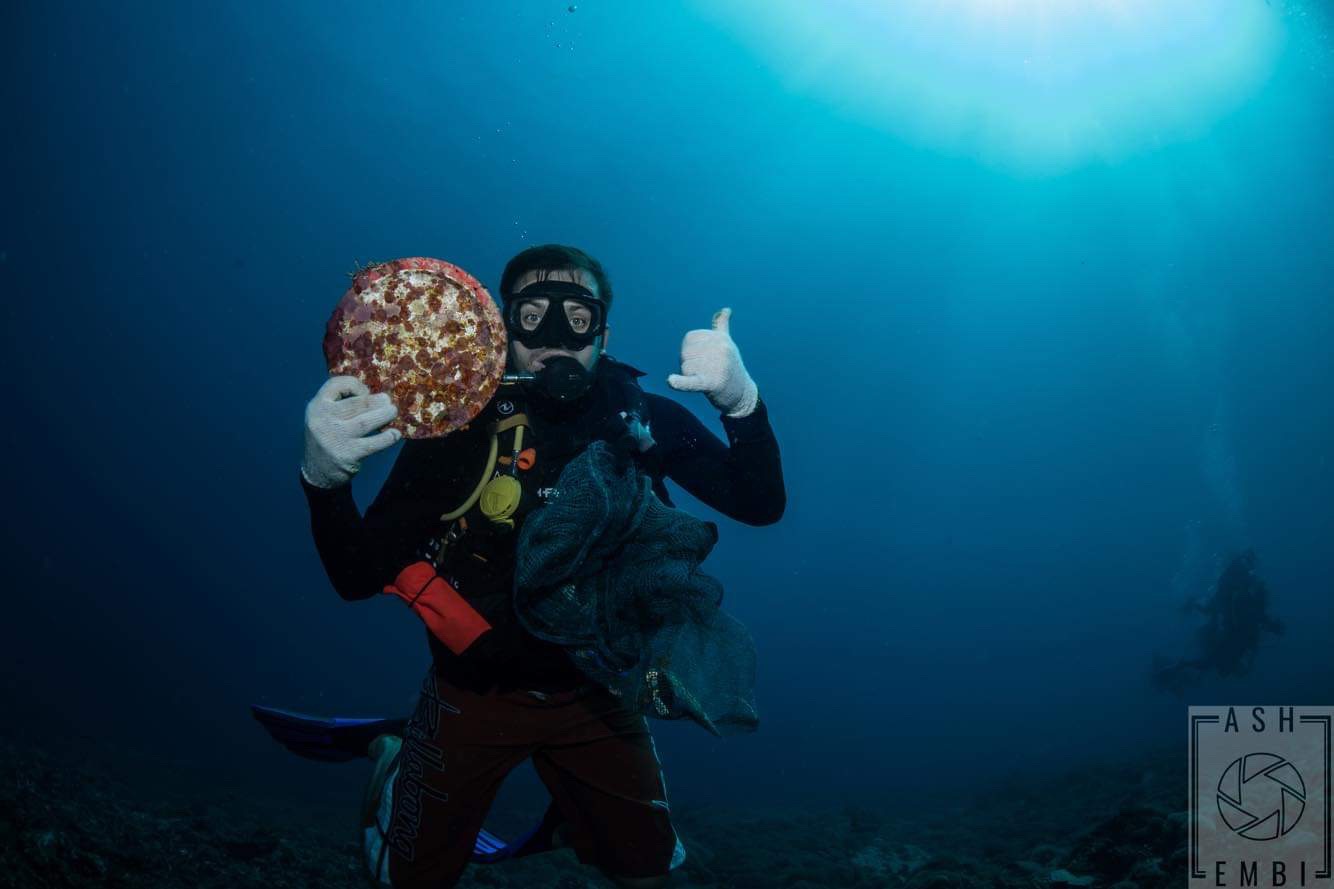 Beach Clean-Ups, Bio Rock Dives & Documentaries
Throughout the Gili Islands multiple PADI Dive Shops and Gili Eco Trust came together to host various beach clean-up events during the week of World Oceans Day. Event participants were able to successfully remove a substantial amount of debris from beaches around the whole island. Beach clean-ups are a great alternative for non-divers and actually help remove a lot of debris that most of the time ends up in the ocean anyway.
Blue Marine Dive Trawangan also hosted multiple bio rock dives and provided daily screenings of a variety of ocean themed documentaries, coupled with guest speakers. Each documentary was handpicked to highlight the different issues that both our oceans and our world are facing each day. The main purpose of these events was to not only educate event participants, but to also inspire change and action.
The Result?
Overall, all events on the Gili Islands had great attendance numbers and were deemed extremely successful. Participating dive shops were able to educate and showcase the importance of ocean conservation while also removing a considerable amount of debris. On Gili Trawangan, 9 PADI Dive Shops collected an incredible 293kg amount of debris from their local beaches and oceans throughout the week of World Oceans Day. However, one of the greatest results for these dive shops was witnessing a significant decrease in marine debris underwater compared to previous years. These phenomenal results show exactly why Dive Against Debris and beach clean-up events are so important in helping reduce the amount of debris in our oceans.
Congratulations and thank you to all our incredible PADI Dive Shops from the Gili islands who helped clean up our beaches and oceans this World Oceans Day!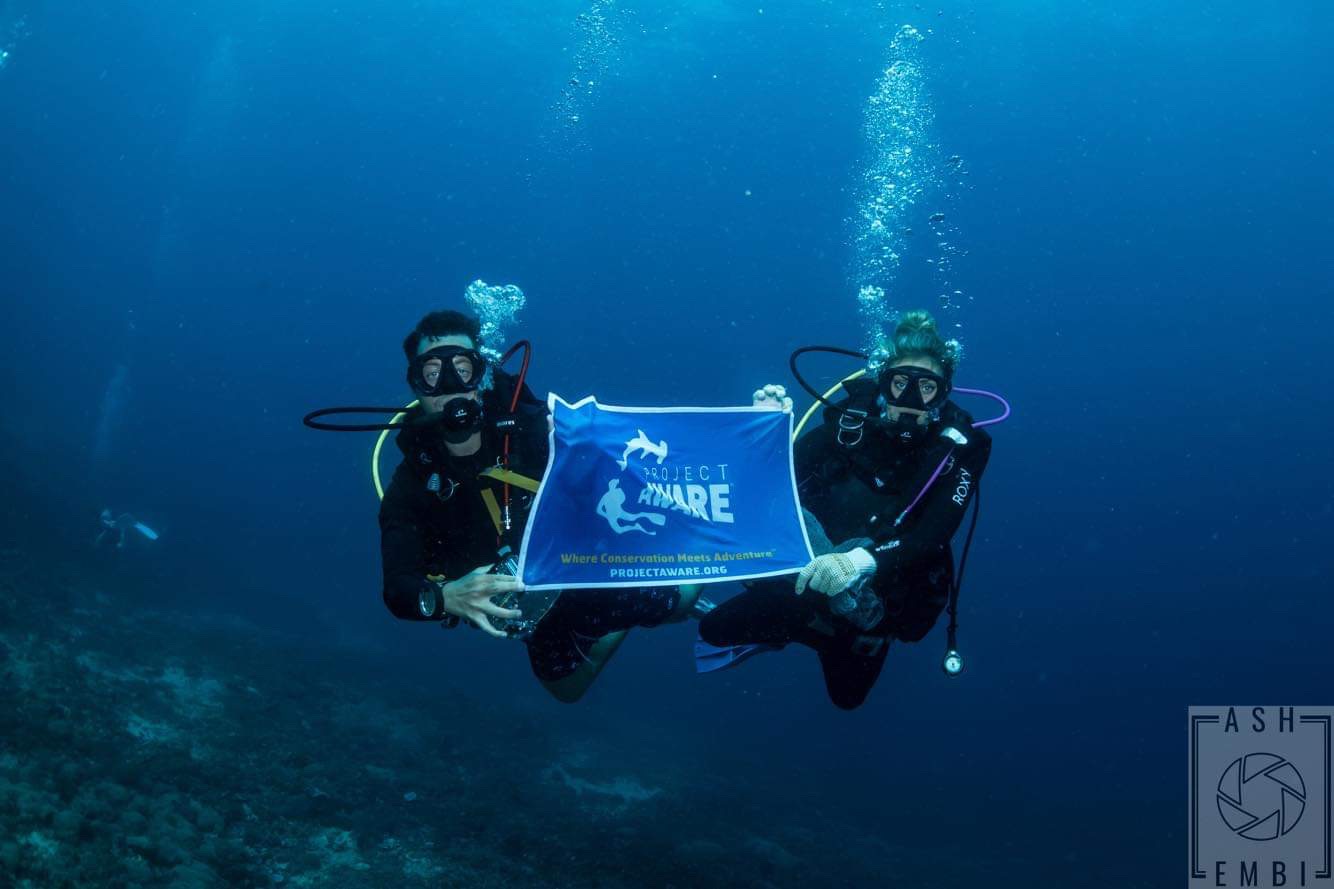 Want to help make every dive count and protect our oceans? Learn more about the PADI Dive Against Debris Specialty course and locate a PADI Dive Shop today!