Scuba Diving for All, (SDA), Registered Charity No 1094643, a group of volunteers based in Ripon, UK have been honored with the Queen's Award for Voluntary Service, the highest award a voluntary group can receive in the UK. The charity was set up 17 years ago to provide tuition in scuba diving to people with special needs. The charity's founders, Yvonne and Archie Covell, realised early on in their diving careers that there were limited opportunities around in Yorkshire, UK, for divers who had disabilities, so decided to take matters into their own hands. In 2002, they established Scuba Diving for All, a charity which embraces divers from all walks of life, and shows how adaptable scuba diving can be.
All of the training they complete is pitched to the abilities of the diver, and at a pace which suits the diver. Some may be able to go on to complete the PADI Open Water Diver course, whilst others will be content with pool sessions and completing the PADI Seal Team program and playing pool games. In this case, every diver has support divers with them in the water at a ratio which suits their needs.
What makes Yvonne and her team really stand out from the crowd is the imagination and creativity put in to formulating new games. Scuba Diving for All has a huge treasure trove of different games which Yvonne has created over the years, and these are tailored to the learning age and abilities of the divers. Whilst these games may help with cognitive development, they also serve as a distraction for divers who are perhaps more nervous under the water. Divers with limited or no sight are given tactile objects to match up; divers with learning difficulties may play games under the water to help learn numbers, or shapes, whilst others are tailored towards building their diving skills, but in an indirect way.
All of the support team have a huge amount of patience with their divers. There are some individuals who may take several sessions, or longer, just to build the confidence to put their face in the water whilst wearing a mask.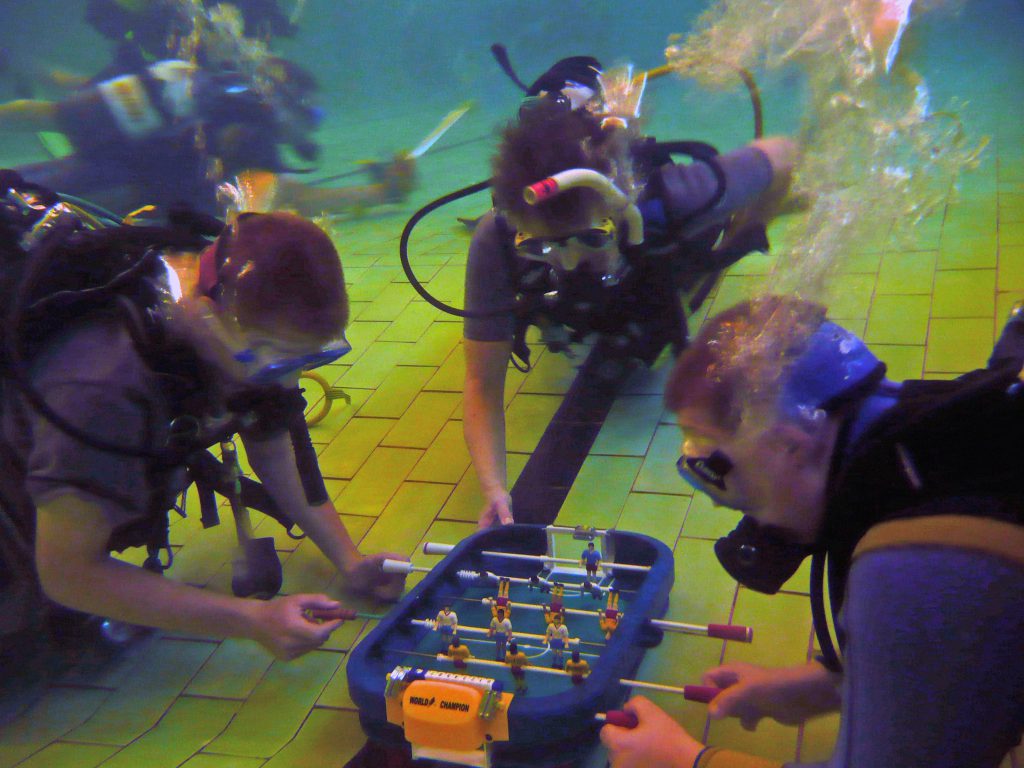 "Many of our special students are limited to sports or activities they can take part in on land, but once in the water they are the same as anyone, can enjoy the freedom of movement, being weightless, the underwater sounds, feel the water, feel their bubbles as they breath. Helps them relax and easies the frustrations facing them in everyday life."
Whilst the adventure of scuba diving is a draw for so many people, it is not uncommon for Scuba Diving for All to hear back from carers that they seem improvements in behaviour, and even that medication has been reduced. The charity does not just work with children with learning difficulties, but has also run training for former soldiers.
"Some ex-soldiers who have PTSD or individuals with high levels of anxiety and depression tell us how much diving has helped them with their problems and even their partners have commented that since diving their overall attitude to life changes, how much calmer and more reasonable they are."
All of this is made possible by Yvonne, a PADI Adaptive Techniques Instructor, Archie and their fantastic team of volunteers. In recognition of this, in May 2019, Scuba Diving for All were presented with an award from PADI to recognise their "Outstanding Service to Diver Training".
This was swiftly followed in June 2019, with an award from HRH Queen Elizabeth II, the "Queen's Award for Voluntary Service". This award aims to recognise outstanding work by volunteer groups to benefit their local communities. It was created in 2002 to celebrate the Queen's Golden Jubilee. It is such an incredible achievement for Scuba Diving for All, though they are undoubtedly most worthy of this award.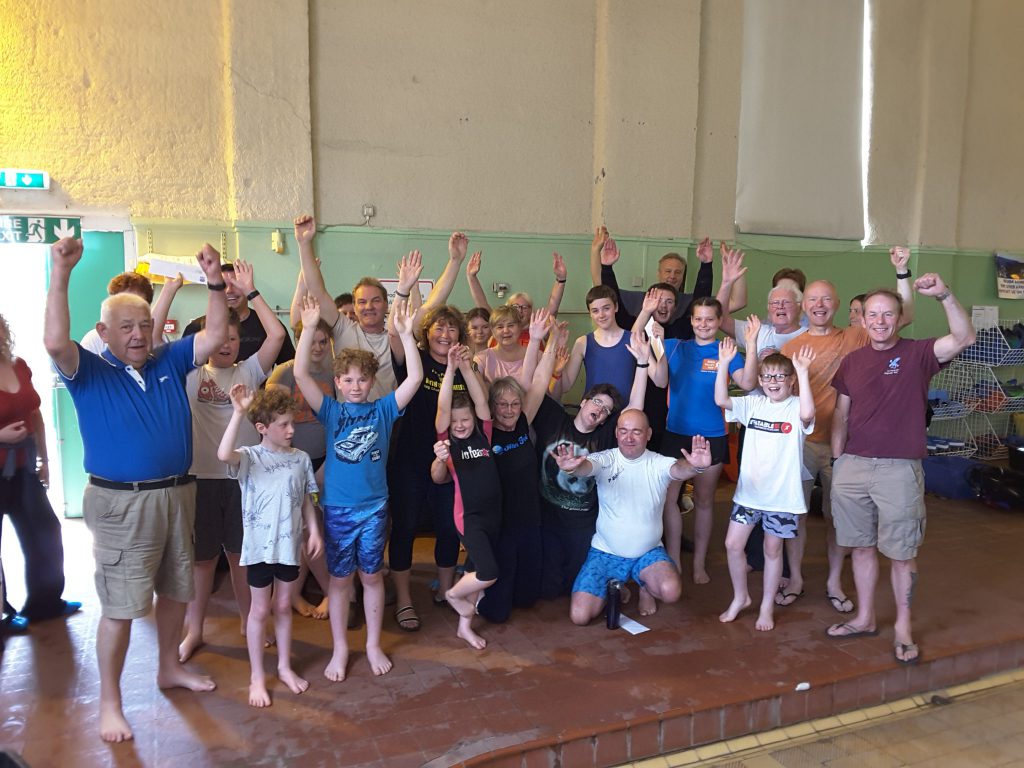 "We are delighted to receive this award and have the work our charity provides honoured with the Queens Award for Voluntary Service. Scuba Diving for All is the only scuba diving organisation in the UK to provide such a unique opportunity to those with and without a special needs on a twice weekly basis and to be honoured with the Queens Award for Voluntary Service is a tremendous acknowledgment of the service we provide within the community.
To all our volunteers – who give their time and expertise for free – a massive thanks and appreciation – without you Scuba Diving for All would not be able to give so many the unique opportunity to take part in a sport that enables them to break through the restrictions their disabilities impose on them.
To all our students – thank you for having the faith to believe in yourself, the courage to try something different and the belief in your instructors and in water buddies – Faith, Vision, Courage.
To all the members of the public that support us and our fund raising events thank you for helping to raise the funds to enable us to provide such a unique service."
Yvonne and Archie Covell