Cambodia is well known for the incredible temples of Angkor Wat, its vibrant capital city of Phnom Pehn and the chilled out coast of Sihanoukville, but how much do you know about the scuba diving here? Cambodia is home to abundant coral reefs which are awash with colour and a multitude of diverse marine life species. So if you're planning a topside trip to Cambodia make sure you also head underwater to check out some of these incredible dive sites!
Koh Tang
Koh Tang is located on the southwest coast of Cambodia and is a definite highlight of the region. Although it's a 4 hour boat ride to the island, it is well worth the journey. You'll find that this small island not only has a remote and tropical vibe, but is also surrounded by vibrant reefs and a wide variety of marine species. Look out for numerous species of triggerfish, large barracuda, nudibranch, and a range of crustaceans. Clear, warm water, soft beaches and tropical flora make Koh Tang a true island getaway.
Dive sites in Koh Tang are suitable for all levels of divers from beginners to seasoned pros. Some dive sites not to be missed include; Explosion Reef, Three Bears and Sting Ray Alley. Explosion Reef is home to a staghorn coral nursery which is literally exploding with the dazzling colours of the juvenile fish. At Three Bears, make sure you keep a look out for the schooling batfish which often follow divers overhead, while Sting Ray Alley is the perfect spot for night diving with stingrays and octopus.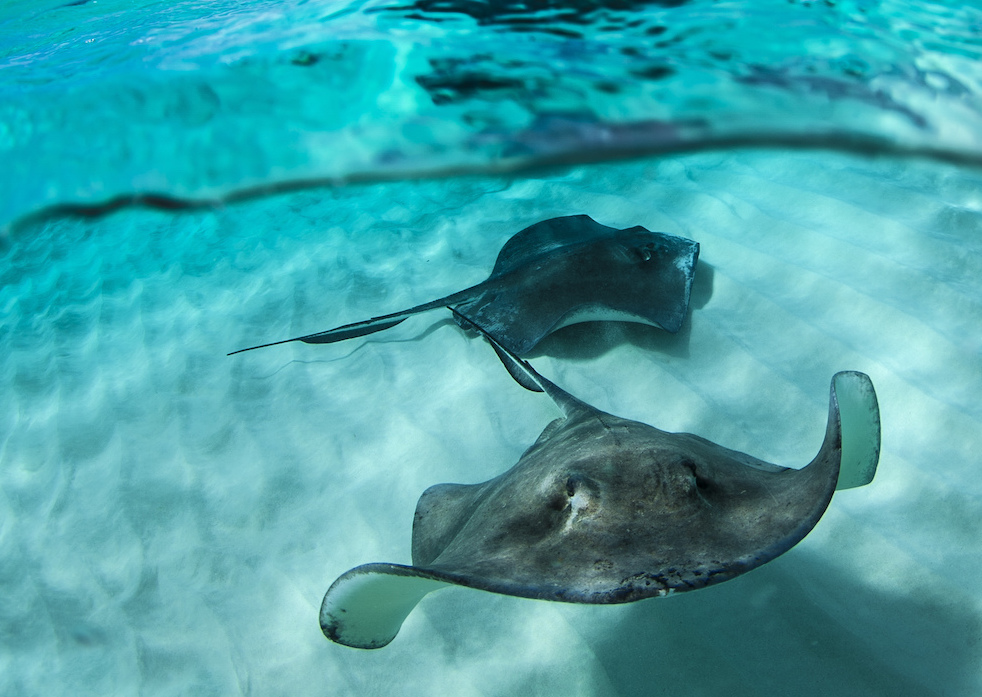 Koh Rong Samloem
One of the most popular dive spots in Cambodia, Koh Rong Samloem Island, offers an incredible diversity of marine life which you can explore from the shore. While the dive sites here may not offer an abundance of bigger fish, you can expect to see a plethora of horned seastars, seahorses, scorpion fish, nudibranch and stingrays. The shallow waters and good visibility make it ideal for beginners. The beautiful critters will satisfy muck divers and also make excellent underwater macrophotography subjects. Koh Rong Samloem is just a convenient 40 minute speedboat ride away from Sihanoukville. Some of Koh Rong Samloem's most notable dive sites include Secret Garden, Cobia Point, Rocky Bay and Nudibranch Heaven.
Koh Kon
Between the two islands of Koh Rong and Koh Rong Samloem, Koh Kon is often overlooked as a diving destination, but this small island is not short on marine life. Depending on where you dive around Koh Kon you'll be treated to different highlights: the western and southern dive sites are the main diving spots, but the north and east sites are also popular. The west site offers two bays with rocks that drop off to a sandy bottom at 16 meters/52 feet, but the highlight here is the colourful coral, large parrot fish, box fish and schools of yellow goatfish. To the south you will find shallower dives which are perfect for night diving. Frequent sightings here include cat sharks, blue spotted rays and a variety of eels. At the north end, you'll find rocky outcroppings and rich macro-life, while the east offers vast sandy areas which are home to unusual invertebrates.
Koh Prins
Koh Prins is located 5 to 6 hours by boat from the mainland and consists of three islands: the "big" island (Koh Prins), the Chicken Island (Koh Moan) and the Naked Island. Known for their visibility and kaleidoscopic coral reefs, these dive sites have an abundance of trigger fish, large barracuda, nudibranch and whale sharks in certain months (December to May). The Drop Off is a well-known drift dive site where the rocky wall drops to over 30 meters/98 feet. Anemone Garden features a blanket of anemones which stretch across the bay as well as an abundance of fish life. As the name suggests, Shark Point offers the chance to see black-tip reef sharks as well as whale sharks.
Koh Rong
Koh Rong is the second largest island in Cambodia and boasts dive sites which attract all levels of divers from those learning to dive through to professionals. Koh Rong is easy to access from the popular coast of Sihanoukville and can be dived in conjunction with day trips from the mainland. From Koh Rong, many of the dive sites of Koh Rong Samloem can be accessed, as well as Khmer Garden, Back Door and Budda Reef – which are exclusive to divers based on Koh Rong.
Koh Tas
Just an hour from the mainland, Koh Tas is fringed with a vibrant and abundant coral reef. At the north end, you'll find a shallow sandy bottom with a colorful corals and a plethora of juvenile fish. Dive sites to the west boast anemones, box fish, sea bass, large snappers, and sweetlips. Lastly, the southern side features a beautiful shallow coral reef that is perfect for macro-diving and snorkeling.
Shark Island
Shark Island is a rocky island which is located in the open ocean just north of Koh Sdach. The island takes its name from the black tip reef sharks which are often spotted off the northwest point. Both bull sharks and whale sharks have also been sighted in the area too. With good year round visibility, this is an exciting dive for more experienced divers.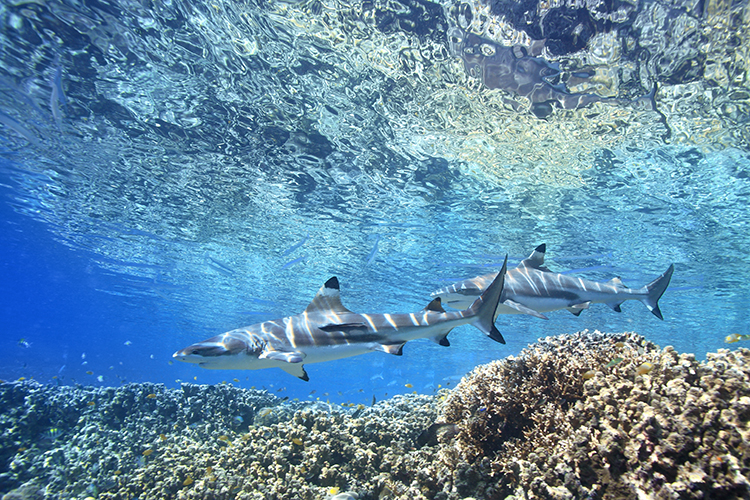 Have we enticed you with the spectacular scuba diving and marine life of Cambodia? Learn more about diving in Cambodia and locate a PADI Dive Shop today!