We all have in mind the image of the scuba diving instructor living the dream on a tropical island. However, there are more instructors working in cold water regions than you might think, training scuba divers before their holidays or welcoming you to world-class icy diving spots. When you choose such a passion career, what are the reasons instructors have to work in waters that can come close to to 0°C?
I asked three experienced instructors their reasons for choosing to teach and guide scuba divers in the coldest regions of Europe: Jammi is a Bosnian instructor who works in Iceland for Dive.is; Guido is a German instructor who works in Norway; Stéphanie is a French instructor specialising in ice diving who works in the Alps between France and Switzerland for Aquaventure.
My first surprise was that all of them learnt how to scuba dive at home: Jammi started scuba diving after settling in Iceland 25 years ago, Guido learnt how to scuba dive in German lakes, and Stéphanie commuted from Paris to the South of France to pass her first certification.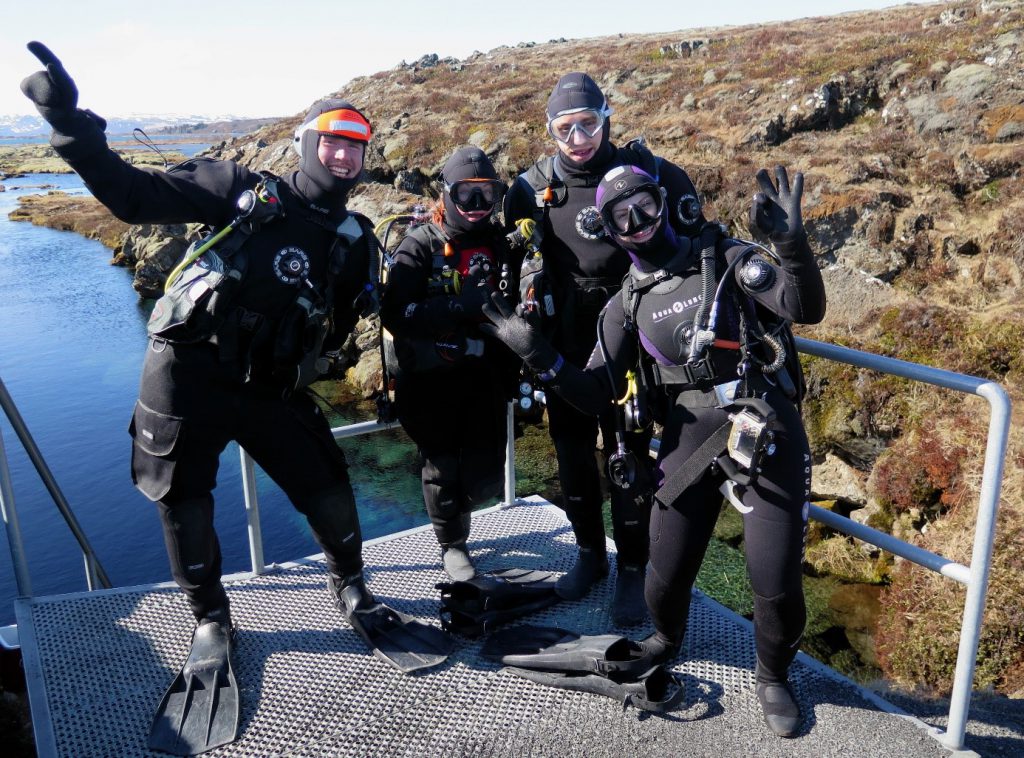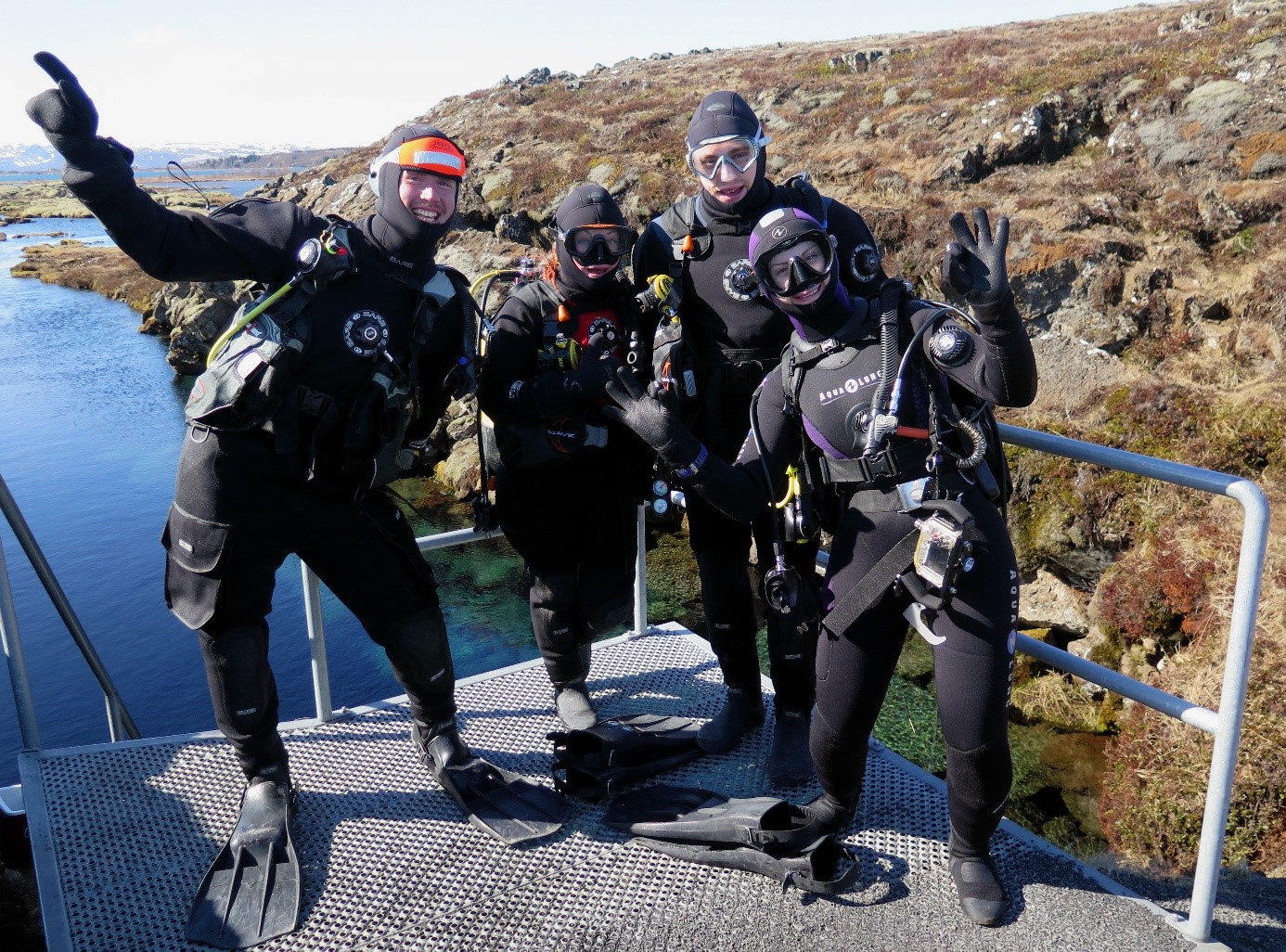 Challenges and rewards of working as a diving instructor in cold water regions
The reasons they chose to be a scuba instructor in a drysuit inspired me so much; Jammi said he feels respected by his peers when travelling abroad; Guido mentioned he was looking for better working conditions, and Stéphanie was attracted by the exciting adventures offered by extreme cold destinations: "Every dive, I feel like an explorer".
As expected, the temperatures both in the water and out of it make the job challenging. As Jammi mentioned "Basically, everything is against you". Low temperatures equal more gear and more planning.
While it can be a fun side of the job, Stéphanie and Jammi agreed that the most problematic part usually comes from managing divers in unusual conditions. From dealing with recreational divers who struggle with the buoyancy of their drysuits to demanding tech divers who fancy the thrill of cold destinations, being flexible and understanding is a core quality to be a scuba diving instructor in cold regions.
The beauty of cold water diving is not to be underestimated, most people are unaware of the biodiversity and colours that can be found in the crystal-clear waters of Iceland and Norway assure Jammi and Guido. In the altitude lakes of the Alps, Stéphanie fell in love with the magical atmosphere of ice diving. Having dived the transparent waters of the Silfra Fissure in Iceland, I can relate to what Jammi said: "It looks like flying in slow motion!"
Finally, the most fulfilling reward of being a cold-water scuba diving instructor may be, according to Jammi, the opportunity to become a better diver, a better guide, and a better instructor.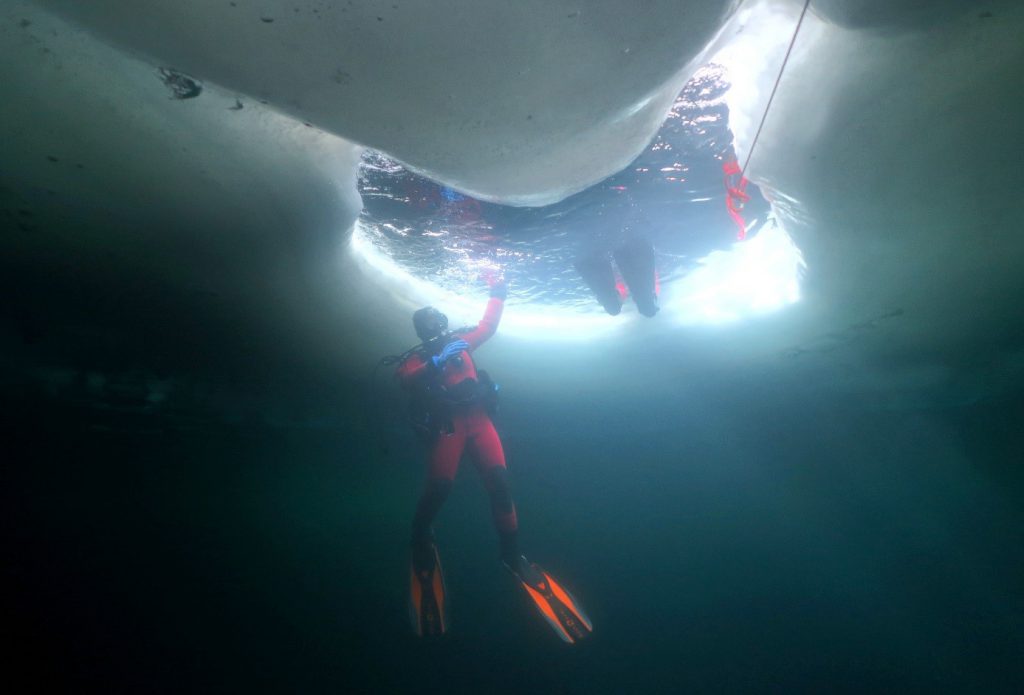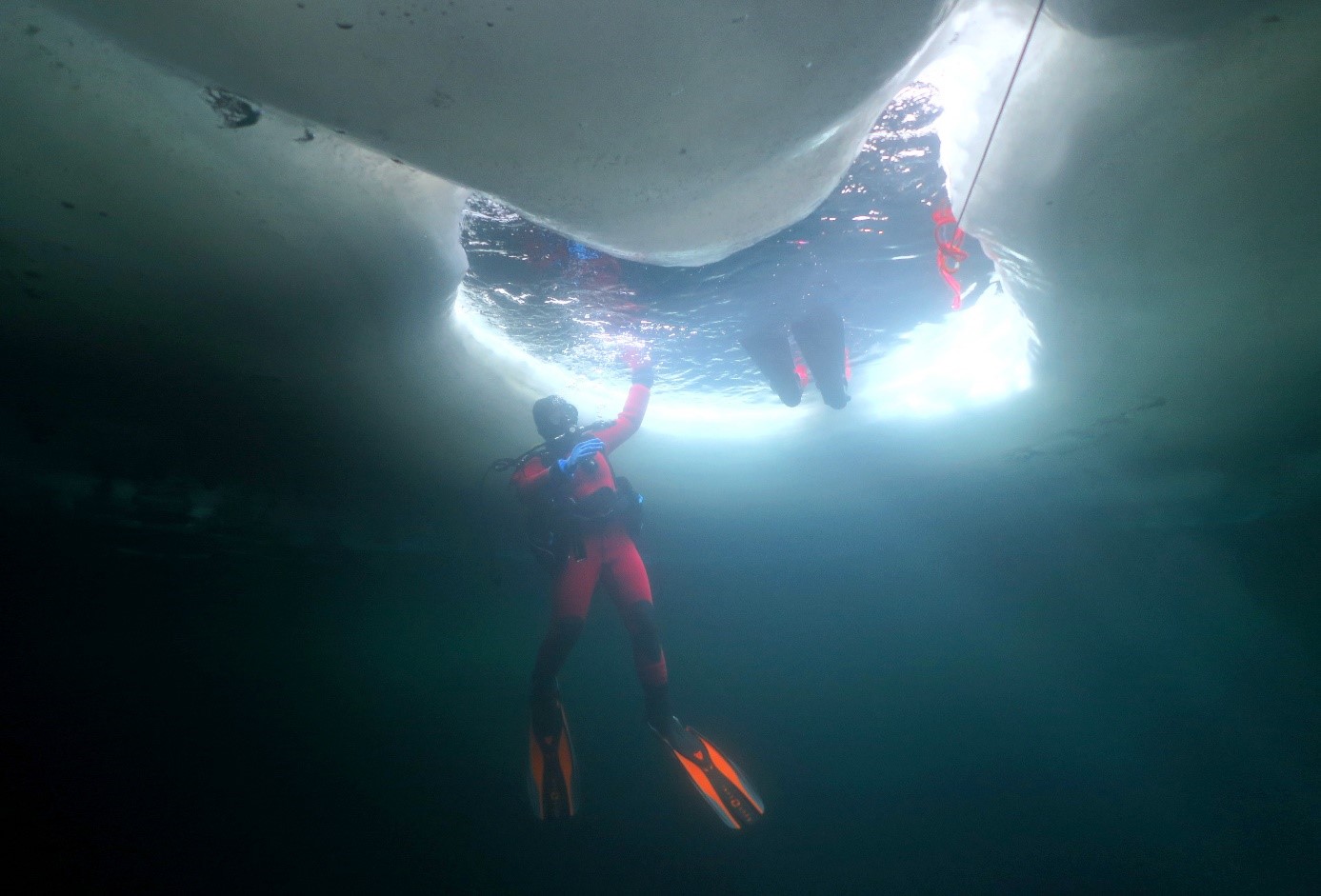 Top recommendations to PADI professionals who would like to try working in a cold water region
I asked Stéphanie, Jammi and Guido for their top tips for fellow scuba diving instructors currently working in warm destinations and considering working in a cold region, which often means going back home:
Buy your own drysuit: find the drysuit that fits you and to train to the point where you know how it works perfectly.
Offer your unique knowledge of the area where you grew up: according to Jammi "Guiding is not just underwater part, it's also about interacting with people" If you work in the area you grew up, you can be a valuable asset for a dive centre. "Customers are often eager to know more about the destination they visit. It can be historical facts or local food specialities."
---
Author Bio
Florine is a PADI Divemaster and a Dive Travel blogger at World Adventure Divers. She dives in tropical to extreme cold waters, selecting her destinations when both adventure diving and cultural discoveries are part of the journey, and showing you how to do it without breaking the bank.